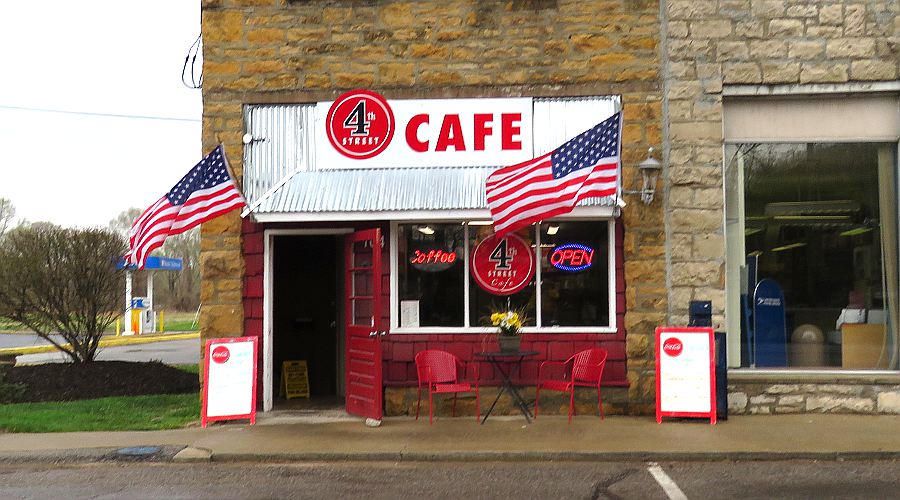 4th Street Cafe - Edwardsville, Kansas
Archive Page only, As on January 2022, 4th Street Cafe was closed and the building was available to lease.
The 4th Street Cafe in Edwardsville, Kansas opened in 2016, but this neat, little stone building first held a cafe in the 1930s. Everything is made fresh and they have a long menu, predominantly of interesting sandwiches. It is in a narrow building next to the post office.
Blackboards line one wall of the dining room, covered with the menu. Kelly, the owner, said he has several more pages of menu items which doesn't fit on that big board. This restaurant gets high points for atmosphere and medium high points for the food. All of the sandwiches come with fresh cut French fires and the prices are pretty reasonable, starting at $4.95 for a Fried Baloney Sandwich. The bulk of the sandwiches are priced from $5.50 and $9. Temporary menu during Covid, August 2021.
We have enjoyed the many sandwiches we have tried and well as chicken tenders. The fries are good, but I need to remember to ask for them to be a little more crispy the next time we eat there. They encourage requests for changes in their sandwiches and you can get double the meat for $1.99.
We have dined at 4th Street Cafe five times. Two of those times the owner was there and the experience was better those times.
During Covid they are open for carry out only.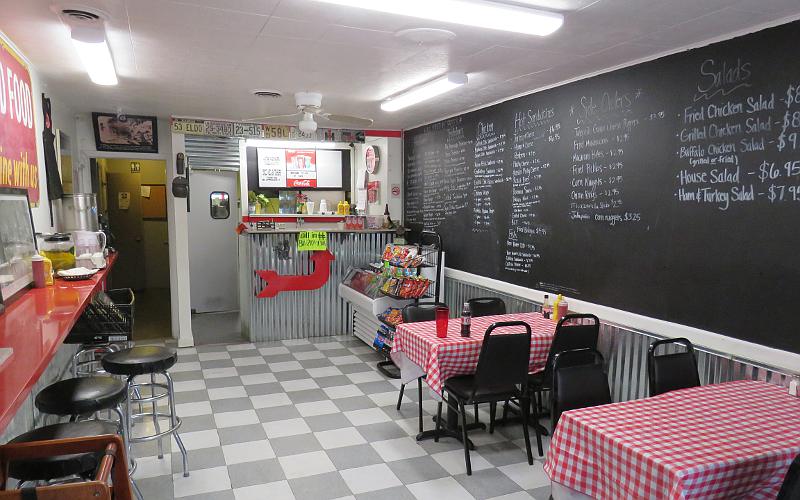 This is all of the dinning area except one more, larger table.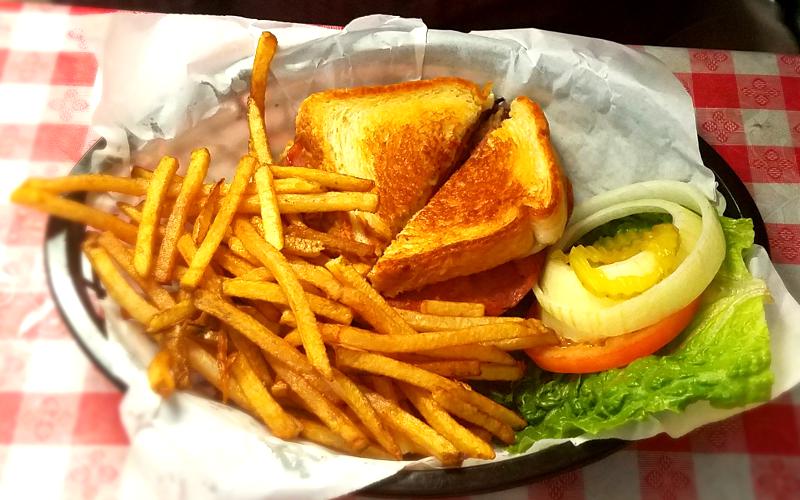 Italian melt, a hot sandwich with swiss cheese, capicolla, salami, and pastrami served on Texas toast \
with homemade fries for $7.95.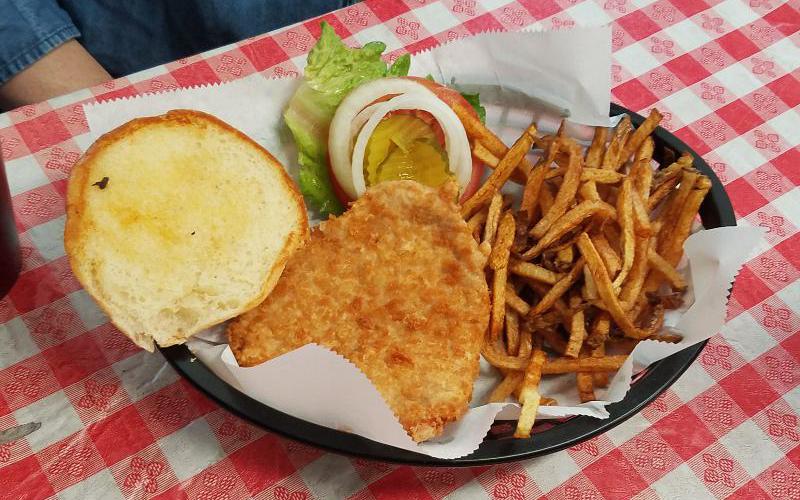 Regular handmade tenderloin with fries for $6.95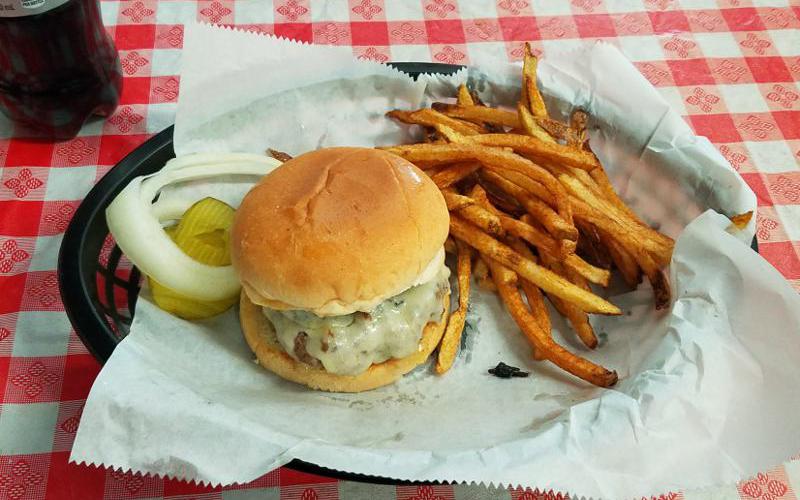 Mushroom Swiss burger with fries for $8.95.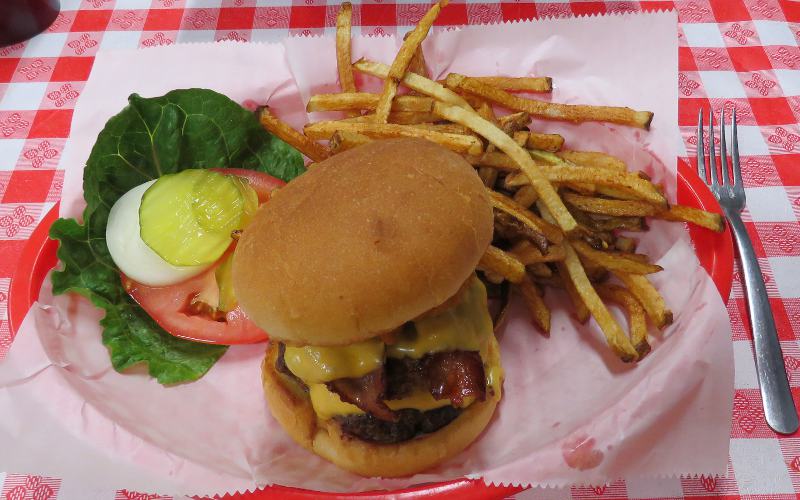 K-32 burger - double cheeseburger topped with bacon and an onion ring served with fries for 7.95.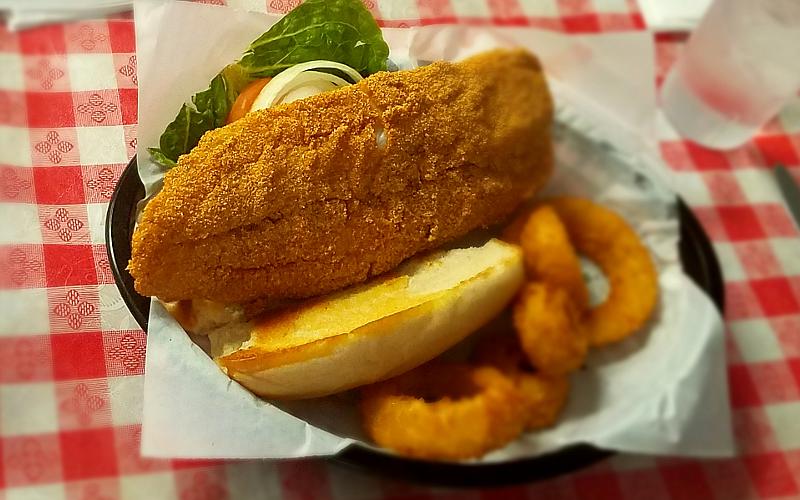 Huge catfish filet on a hoagie bun with onion rings for $7.95.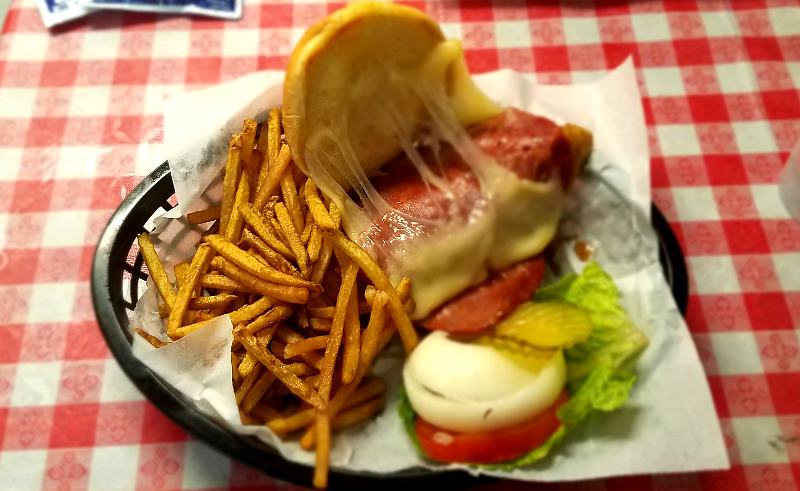 Godfather Sandwich - grilled chicken with smoked Capocollo and Swiss cheese for $8.95.

Purtee Cafe once occupying the same building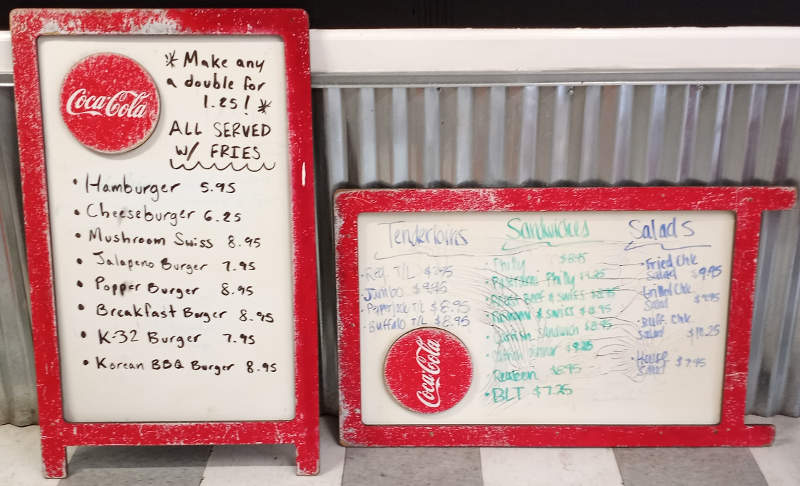 Temporary menu during Covid in August 2021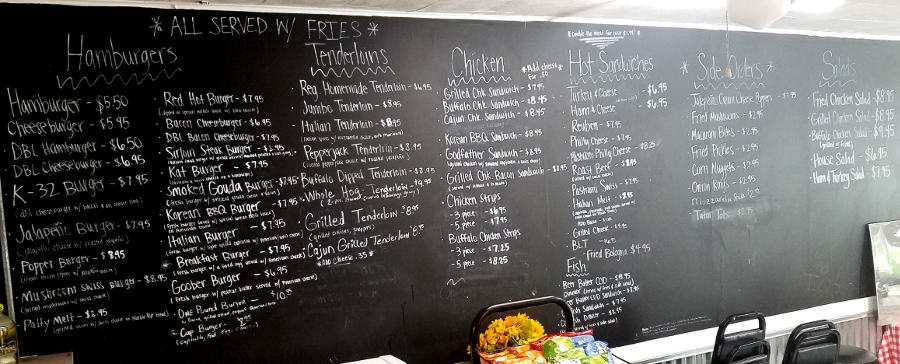 This was the normal 4th Street Cafe Menu from February 2021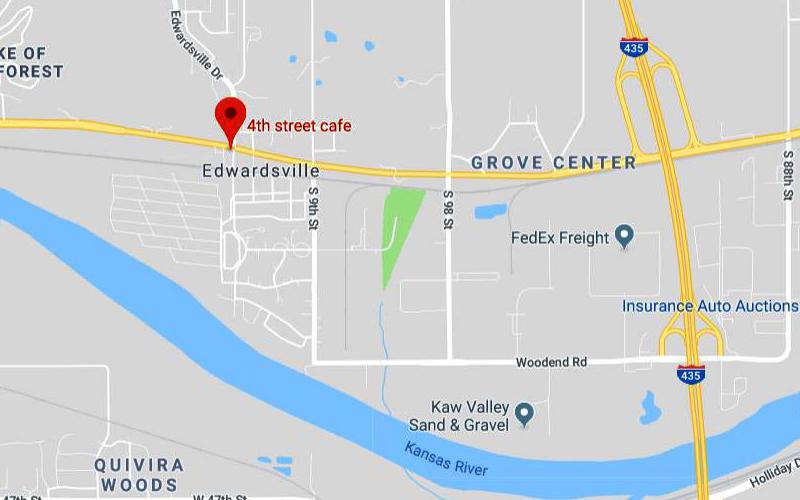 4th Street Cafe Menu
copyright 2018-2022 by Keith Stokes