Brookville Hotel

105 East Lafayette Avenue
Abilene, Kansas 67410
(785) 263-2244

Wednesday - Friday: 5PM - 7:30PM
Saturday: 11:30AM - 2PM & 4:30PM - 7:30PM
Sunday: 11:30AM - 2PM & 4:30PM - 6:30PM
Reservations recommended


Brookville Hotel Restaurant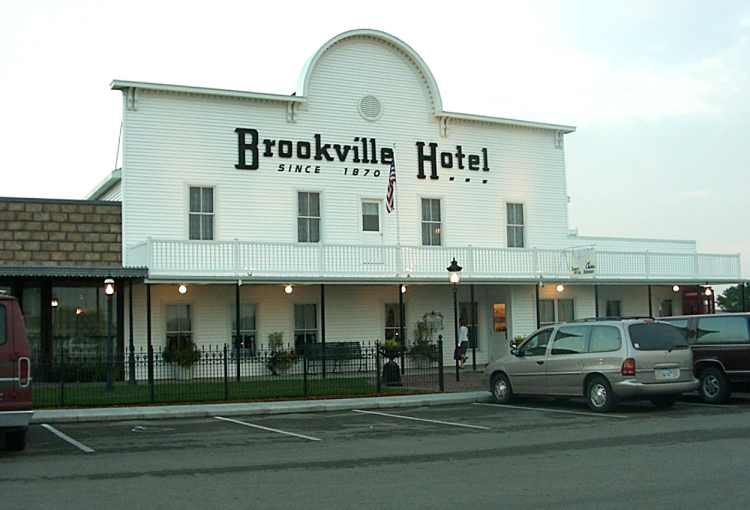 Brookville Hotel - Abilene, Kansas
The Brookville Hotel in Abilene, Kansas was located originally in Brookville, Kansas, the actual hotel was in the same family since 1894. They started family style chicken dinners in 1933. photo of the original hotel
A couple of years ago they moved the restaurant next to the freeway in Abilene, reproducing the facade of the original hotel and moving all of the fixtures. Each of the 7 dining rooms is a theme room. The first couple of times I dined at the Brookville Hotel, I ate in the Spirit of Kansas Room. The restaurant serves nothing but skillet fried chicken. Since they serve only one set meal, the food is served very quickly.
The meals are served family style. ½ chicken, relishes (the bread and butter pickles are good), sweet-sour cole-slaw, mashed potatoes and cream gravy, cream style corn, baking powder biscuits and home style ice cream. $15.59 plus $1.99 for coffee, tea, soda or milk. Wine and spirits are also available.
Every thing is very good and some of the items are outstanding. Even some that you might not think of. The house made bread and butter pickles are wonderful. The Brookville Hotel gets extra marks for serving milk in iced mugs and giving free refills.
Their hours are pretty limited and they are closed Mondays. Reservations are recommended. Or get the chicken dinner to go and have a picnic. The Brookville Hotel was named one of the 8 Wonders of Kansas Cuisine.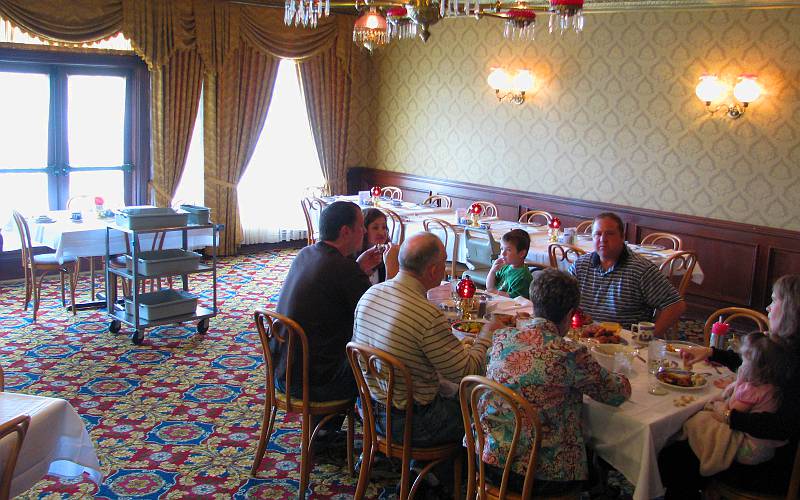 Brookville Hotel dining room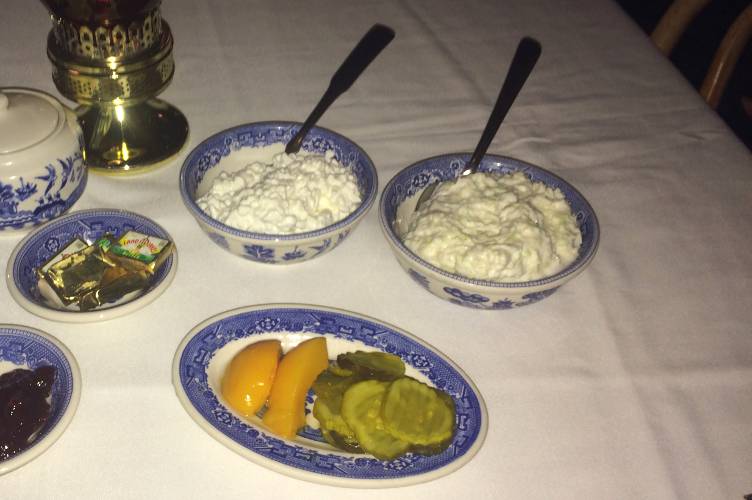 Cottage cheese, coleslaw, and relishes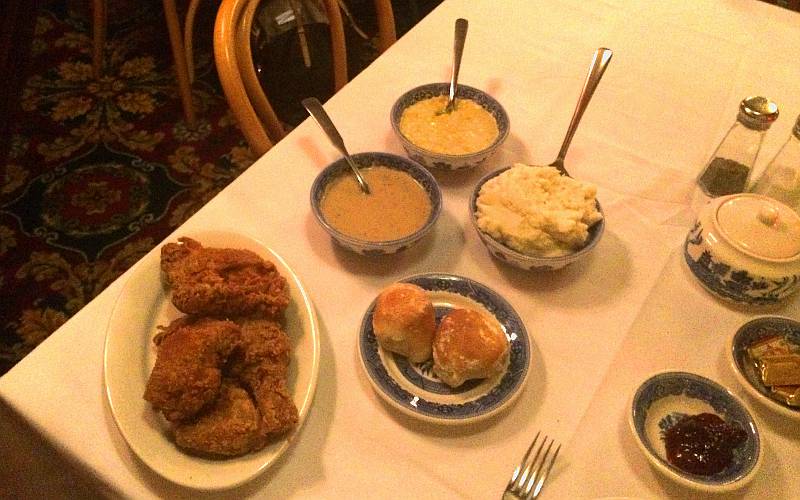 Fried chicken, gravy, cream style corn, masked potatoes and baking powder biscuits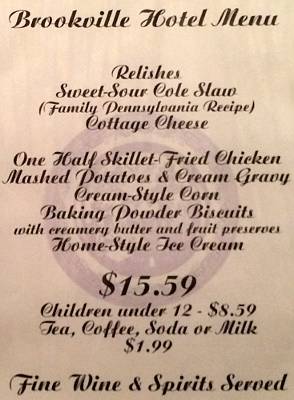 Brookville Hotel menu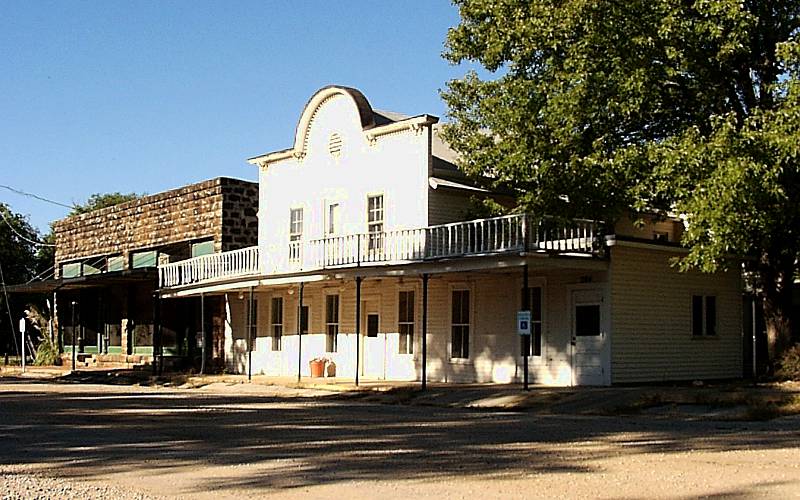 The orignal Brookville Hotel in Brookville, Kansas (2002)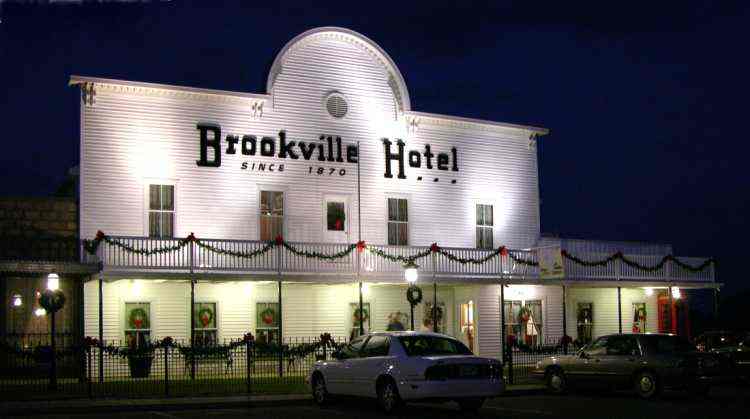 Brookville Hotel
Brookville Hotel website
Kansas Restaurants Kansas Travel Kansas Travel & Tourism Home
L 3/10 copyright 2005-2015 by Keith Stokes