Albany Historical Museum

North 6th Street
Sabetha, Kansas 66534
(785) 284-2694 & (785) 284-3613

Open Saturday & Sunday afternoons
from Memorial Day Weekend until Labor Day
donations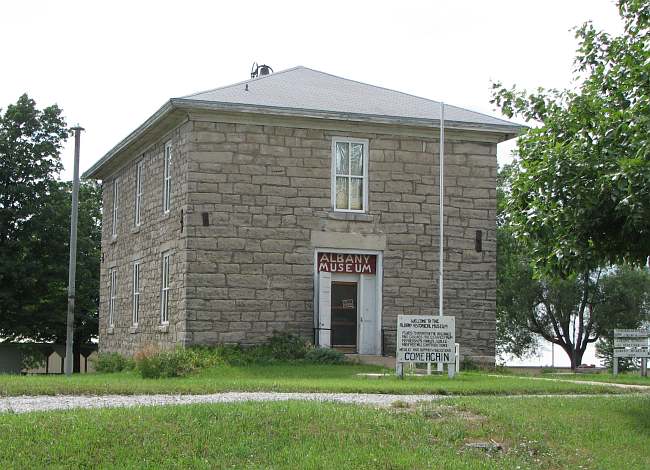 The Albany Historical Museum was inspired by a retired school teacher in the small incorporated community of Albany, Kansas. The town was just 2 miles north of Sabetha, Kansas, founded in 1857, and rapidly becoming a ghost town. The Museum began with two buildings that were already on site: the 1867 Albany School and the Waggner house, also from the 1800s. In July 1965, the school and grounds were acquired by the newly formed Albany Historical Society. Members donated most of the labor in restoring the buildings.
Over the past 49 years, many other buildings have been built or moved to the site, including a caboose, 2 more school buildings, train depot, log cabin, post office, blacksmith shop, and a print shop. 15 buildings in total. There is also a large collection of local artifacts, farm machinery and old automobiles. There are many items of use to researchers in Nemaha County history.
For the most part, the items on exhibit are not organized in a way to explain their significance and context. Although Albany served as a station on the Underground Railroad, if there were any displays, they were not pointed out by the docent.
The biggest event of the year is Old Albany Days. The 45th event will take place in early September of 2010. The cost of attending the event in 2009 was $6 for everyone 13 and older. Old Albany Days includes food, farm equipment demonstrations, a quilt show, antique tractor pull, garden tractor pull, parade, flea market, horseshoe tournament, train rides, music, ice cream social and a greased pig contest.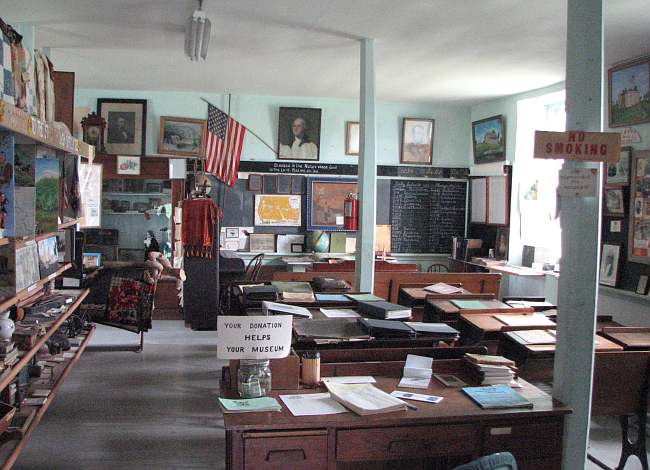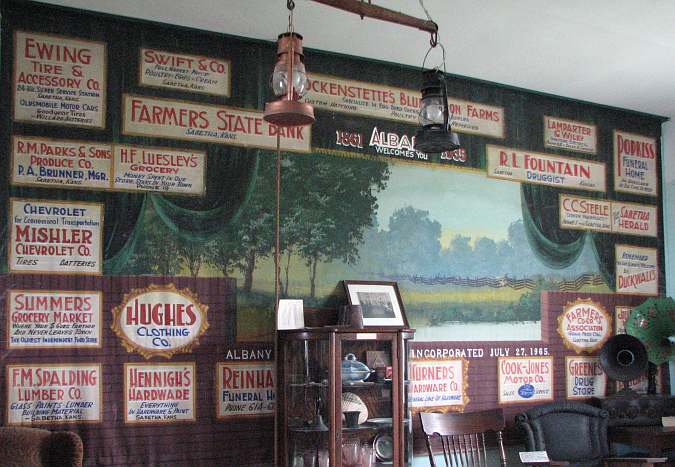 School stage curtain with advertising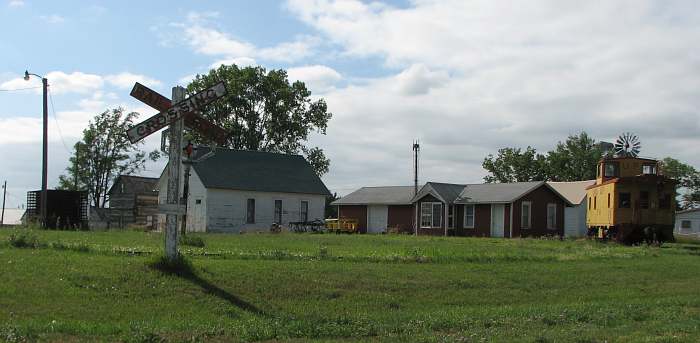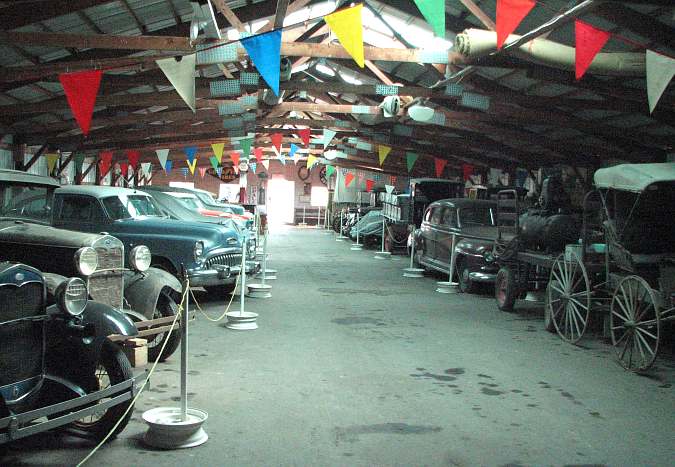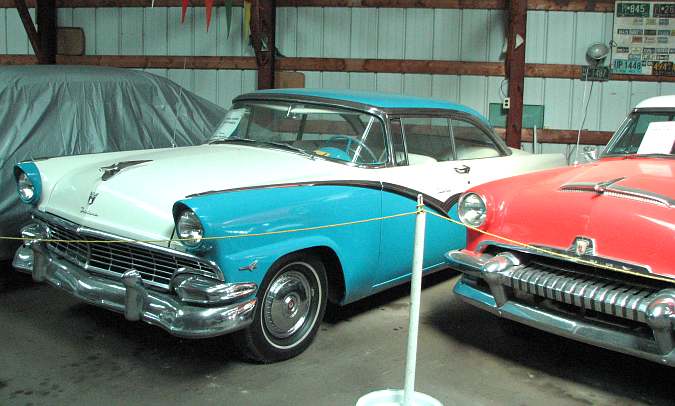 1956 Ford Victoria and 1954 Mercury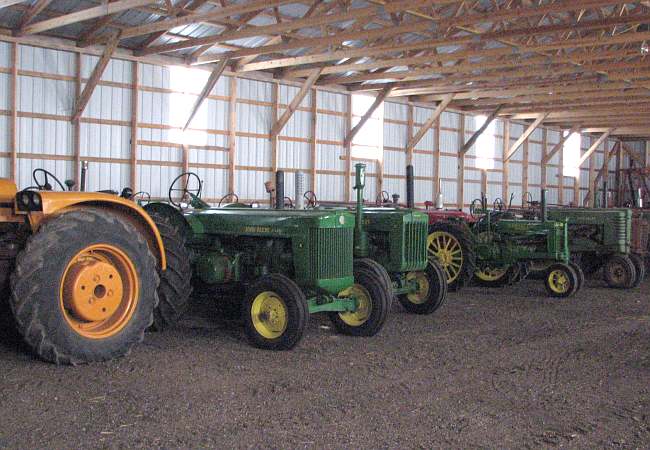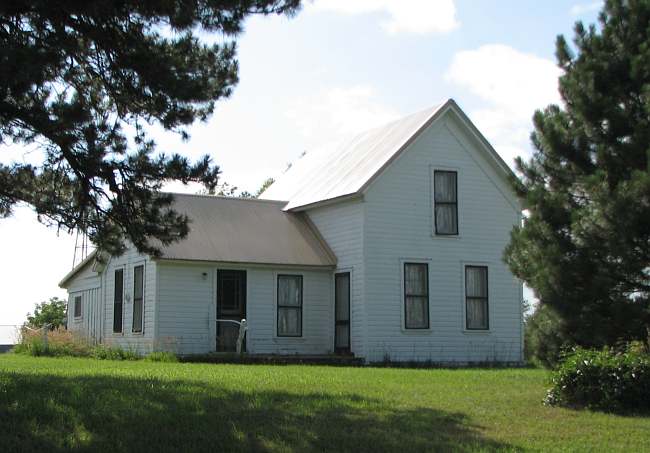 Waggner home with furnishings from the 1950s.
copyright 2007-2010 by Keith Stokes