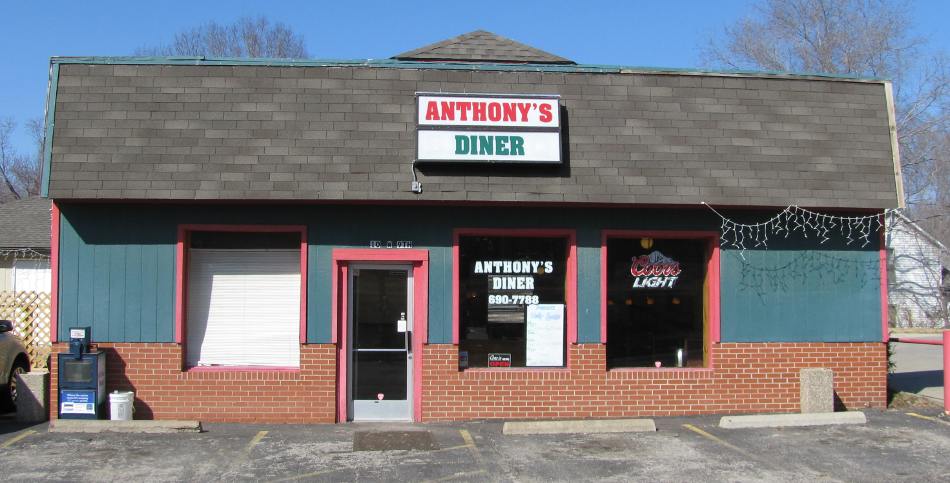 Anthony's Diner - Eudora, Kansas
Archive Page Only - Permanently Closed in 2017.
Anthony's Diner in Eudora, Kansas is a little Pop restaurant which specializes in Italian food. On our first visit, Anthony Ferrara was cooking in the kitchen and doubled as our server when the only waitress left at 2PM. He told us that he had retired from operating a bar and grill in DeSoto, but went back to work two years ago. He said he would have opened his restaurant in Lawrence, but the rents were too high.
We started with a shrimp scampi appetizer with 6 nice sized shrimp in olive oil with parsley and a lot of sliced garlic. It came with Italian bread to sop up the extra oil and garlic. We both loved it!
Linda had the meatball grinder with provolone cheese and I had a hand breaded pork tenderloin sandwich. Each came with choice of French fries, potato salad or chips. The fries weren't fresh cut but were well cooked. I liked her meatballs more than my pork tenderloin.
We were the last customers of the lunch period and enjoyed interacting with Anthony's children as they played in the dining room.
On our second visit, we returned for supper and tried the Italian steak parmesan and chicken spiedini. These meals are extremely reasonable.
The salads were just mixed greens and croutons, but were good salads. The steak with its sweet tomato sauce was very good, though the same sauce didn't work as well on the spaghetti. The chicken spiedini was different than I have seen before, sautéed chicken tenders rather than the grilled skewers I have had other places. I thought the first couple of tenders were good, but then added some parmesan cheese to the third piece and discovered that made the dish much better.
I like the people that work at Anthony's, but they were off their game that night. It took about 40 minutes for Linda's entree to come. Mine took another 10 minutes and I still had to ask about the Italian sausage side which I had ordered. It took another 5 minutes. That sausage was quite sweet and tasted OK despite lack of presentation, but I would have liked a spicy sausage better.
Both of those visits and 2 others were made in 2011. We revisited in 2013, having shrimp scampi, meatball grinder and Italian steak parmesan. Most of the prices have gone up, but the service was better and the food was mostly the same. The shrimp scampi could have used more garlic.
I wouldn't drive far out of my way to dine at Anthony's, but if I lived just a little closer, I would become a regular at Anthony's Diner.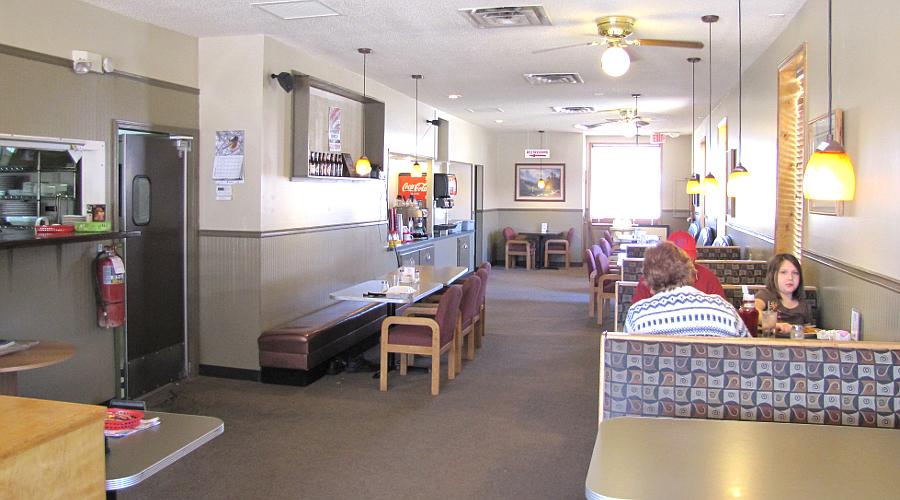 Dining room at Anthony's Diner - there is a separate "party room"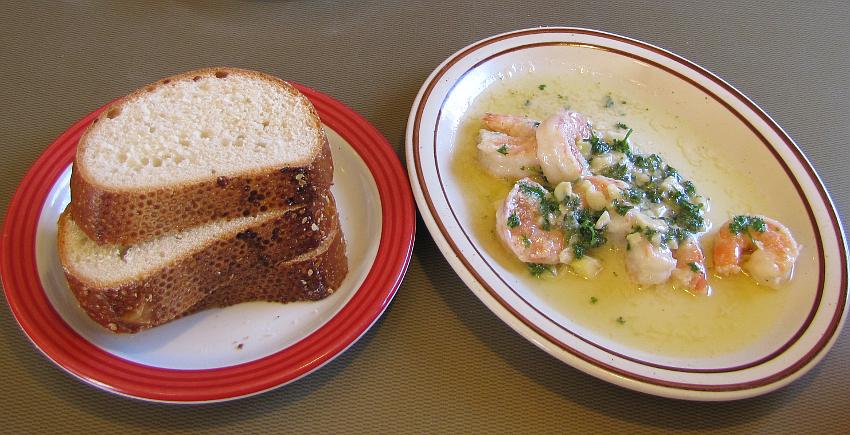 Shrimp Scampi appetizer with bread - $6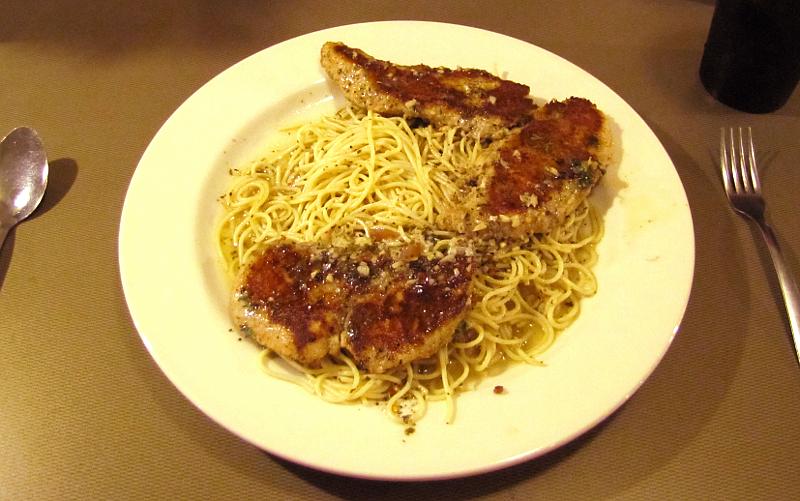 chicken spiedini - $10 with salad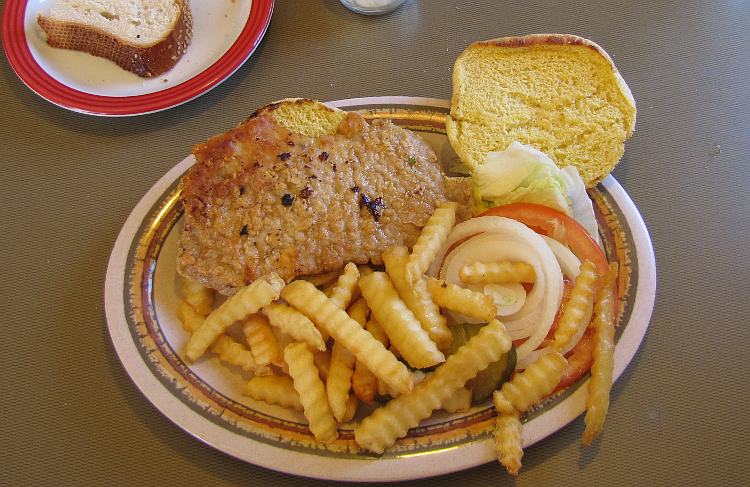 pork tenderloin sandwich and fries - $7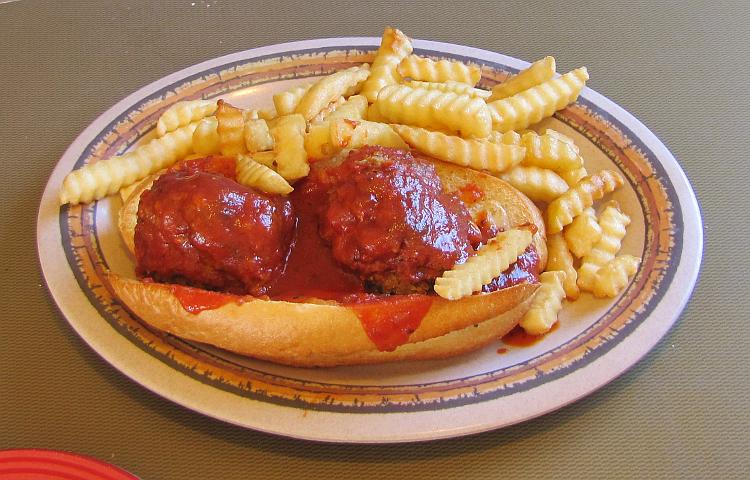 meatball grinder with provolone cheese & fries - $7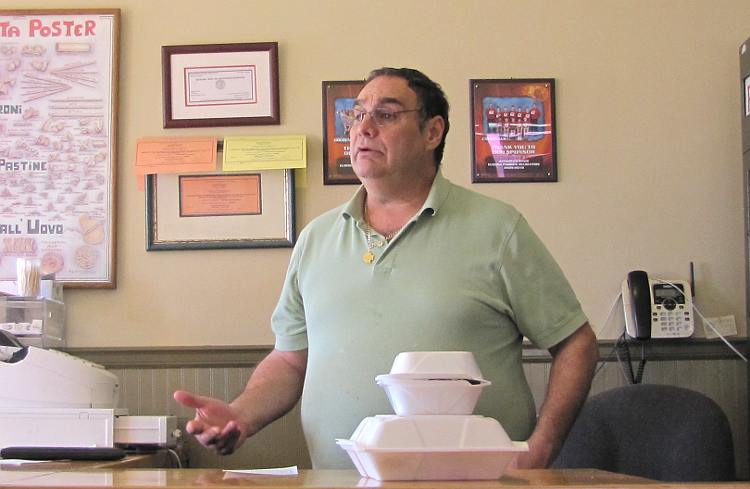 Anthony Ferrara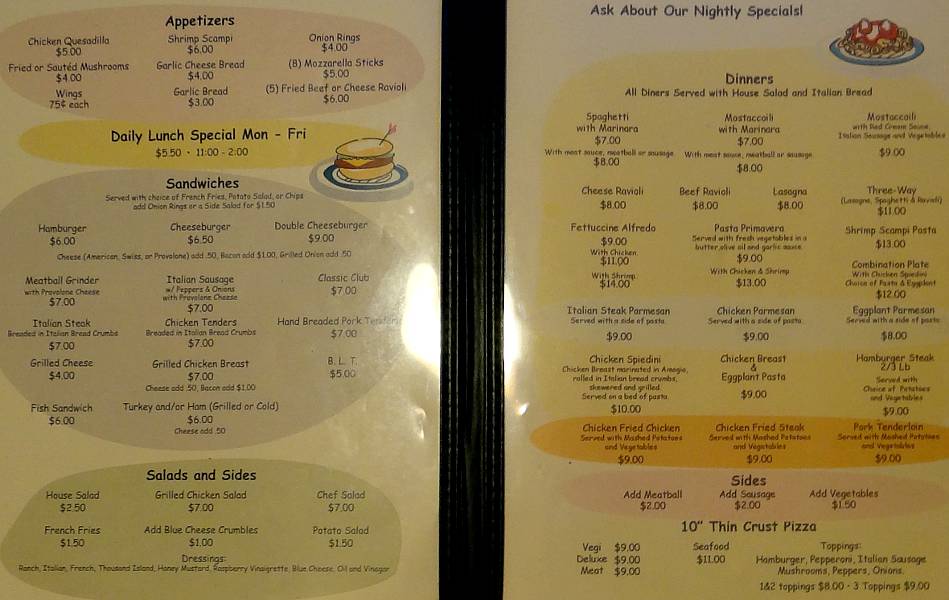 Anthony's Diner menu Anthony's Diner menu from February 2014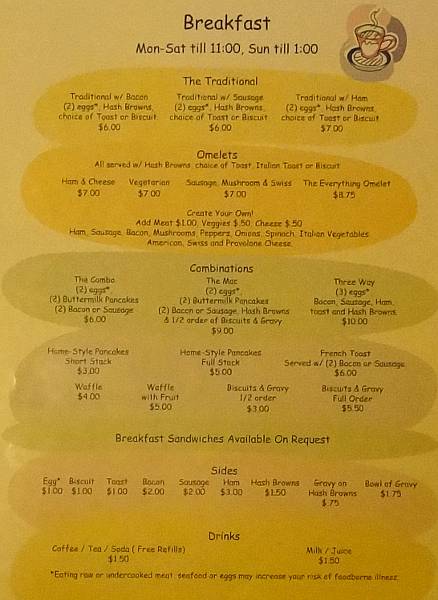 Anthony's Diner breakfast menu from February 2014


Anthony's Diner map
LAS 3/13 copyright 2011-2018 by Keith Stokes