Augusta Historical Museum & C. N. James Log Cabin

303 State Street
Augusta, Kansas 67010
(316) 775-5655

Monday to Friday: 11AM - 3PM
Saturday & Sunday: 1-4PM
or call for tours outside these times


Augusta Historical Museum Map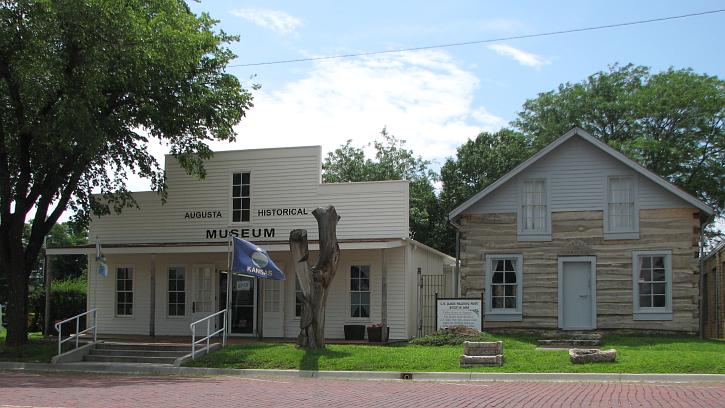 Augusta Historical Museum and C. N. James Log Cabin
The Augusta Historical Museum in Augusta, Kansas is similar to other local historical museums across Kansas. The volunteer staffing the museum on the day of my visit was friendly and helpful.
In addition to the typical exhibits, the Augusta Historical Museum has an old theater curtain with advertising for
community businesses painted on it. One of fewer than a dozen that I have found while exploring Kansas. Other unique features are the 1868 C. N. James Log Cabin, and an exhibit devoted to local newspaper woman Bert Shore. The two story log cabin which served as post office, general store, and school, sits on its original site.
The Augusta Historical Society hosts many events over the course of the year, including a spring antique appraisal fair, chili feed, an early December visit from Santa, and "A Day in the Life of the James Trading Post" each June.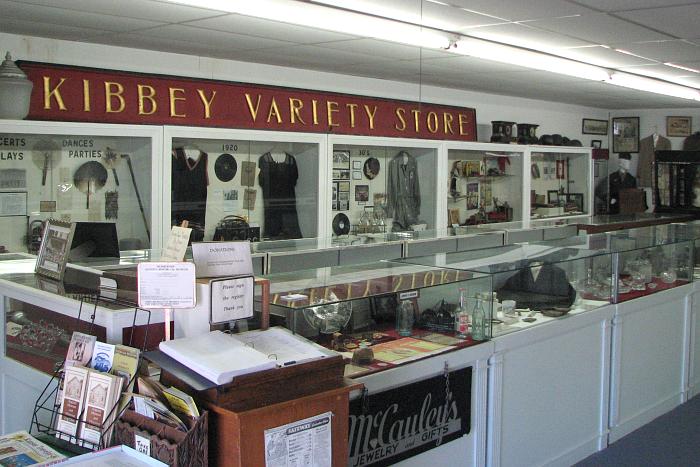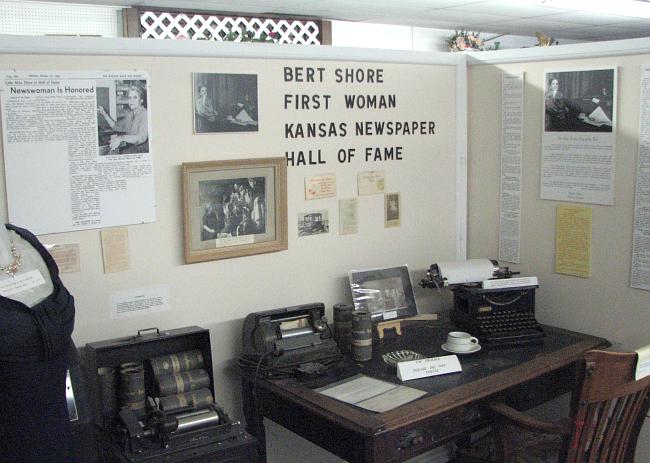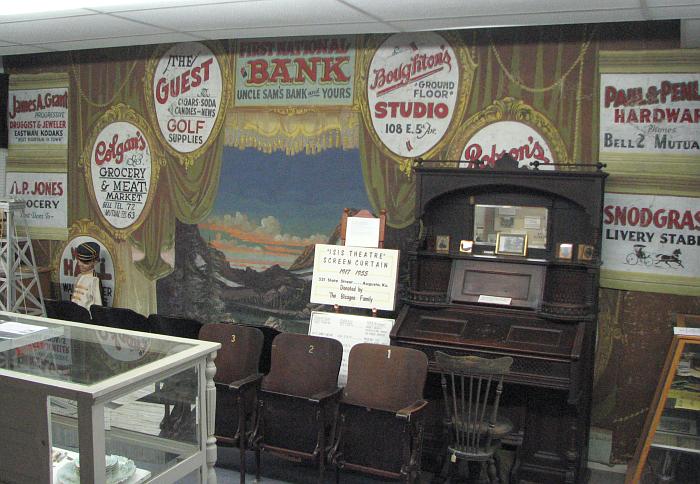 Canvas Isis Theater advertising curtain painted by G. E. Davis, (cut down in size for display) used from 1917 - 1955.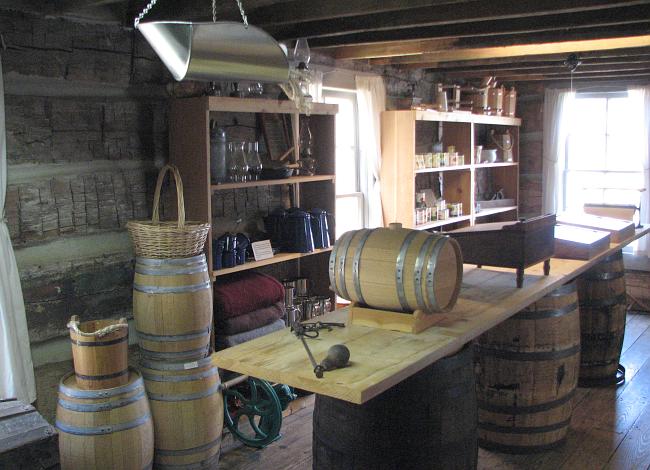 Re-creation of James Trading Post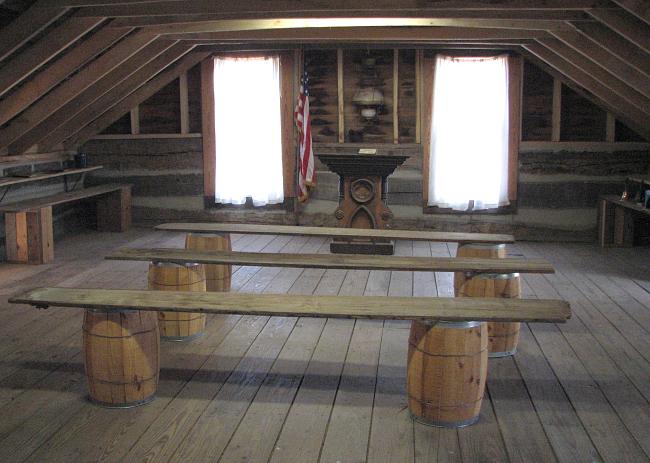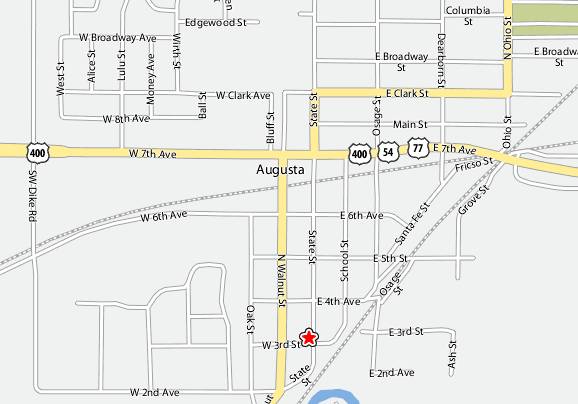 Augusta Historical Museum Map
Kansas Museum of Military History Augusta Augusta Historical Society website
Kansas Attractions Kansas Travel & Tourism Home
copyright 2007-2019 by Keith Stokes