Benny's Burgers and Shakes - Cheney, Kansas
At first glance, Benny's Burgers and Shakes in Cheney, Kansas looks like a fast food restaurant, but the food is all made to order and they maintain a high standard. The prices are quite reasonable, though the hamburger patties are a bit small and I recomend going with at least a double. The burgers are very good, particularly the buns which are warmed on the griddle and havejust the right amount of crisp edge. My favorite item at Benny's has been the chili fries, which are among the best that I have had.
On our most recent visit, we had onion rings, fresh cut fries, a double hamburger and the new chicken Philly sandwich. All were good, with the chicken Philly being the standout. It was a huge sandwich for only $5.85.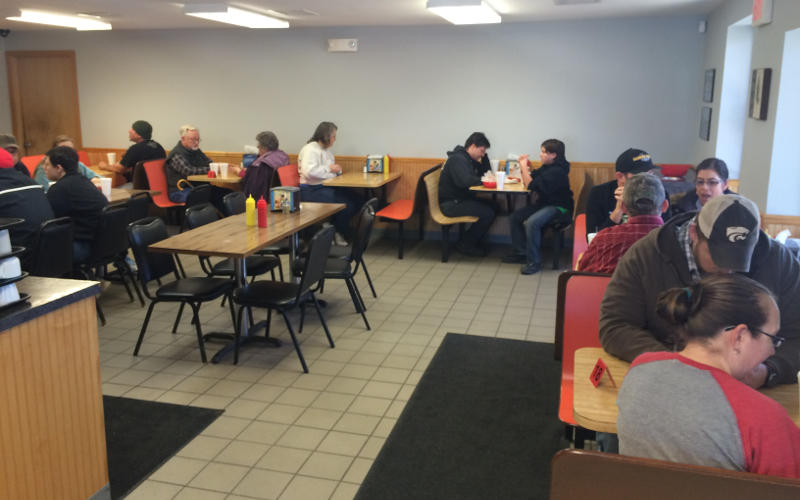 Dinning Room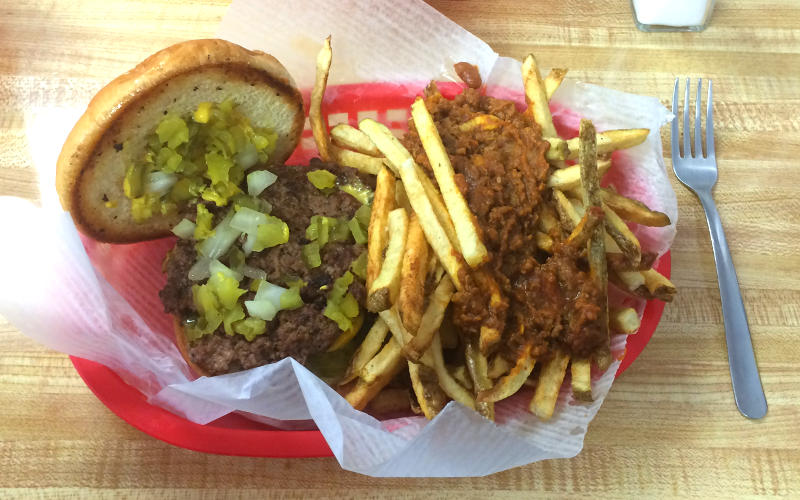 Double cheeseburger and chili fries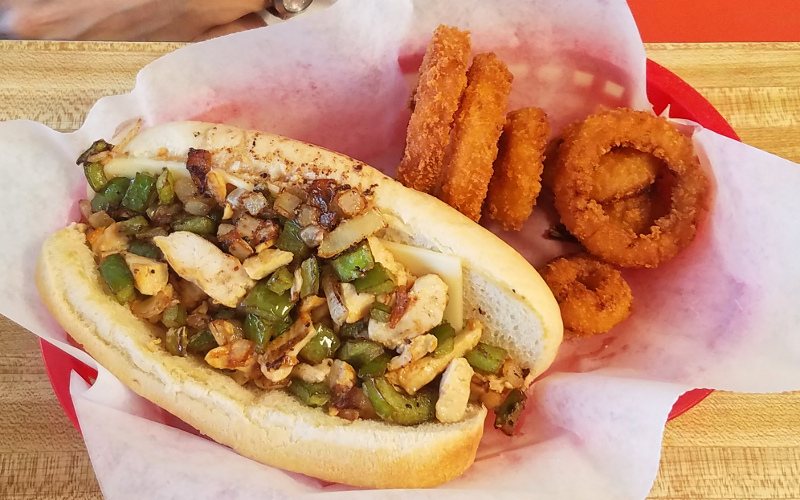 Chicken Philly and onion rings


Benny's Burgers and Shakes Menu from August 2018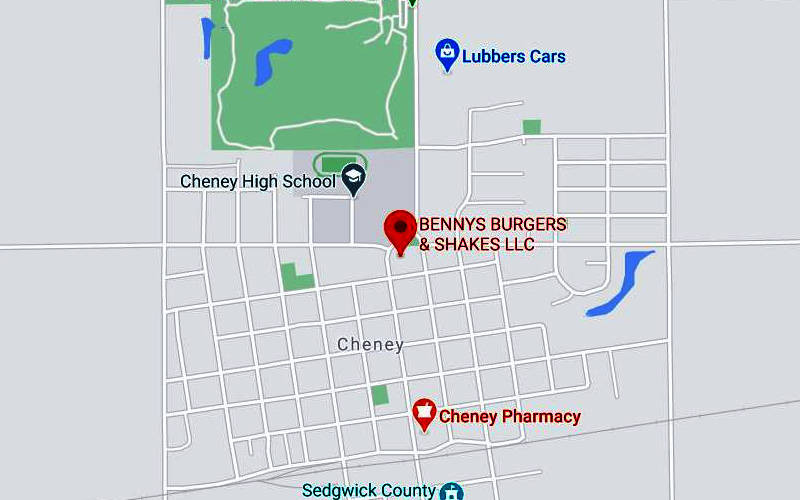 Benny's Burgers and Shakes Map
Unique Kansas Restaurants
Kansas Attractions Kansas Travel & Tourism Home
copyright 2016-2020 by Keith Stokes