Brant's Meat Market

125 South Main Street
Lucas, Kansas 67648
(785) 525-6464 (800) 550-9199

Monday - Saturday: 7AM - 5:30PM
Call to confirm hours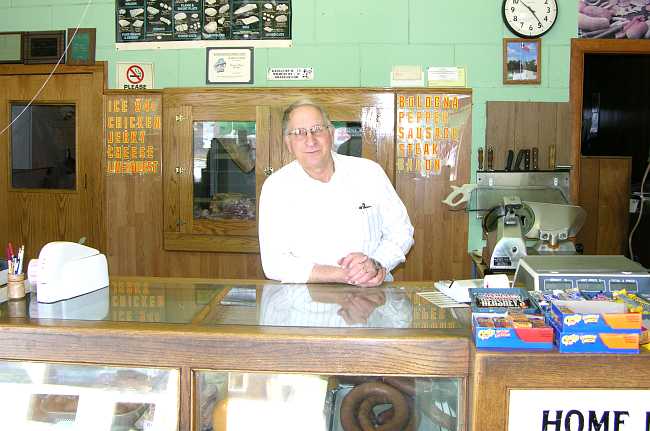 Doug Brant is the third generation of his family to operate the market
Brant's Meat Market in Lucas, Kansas features fine fresh meats as well as dry cured bacon, beef jerky, homemade Czech bologna, and wonderful smoked link sausages. The Czechoslovakian ring bologna is a big treat with everyone that tries it, and I love the smoked sausage on pizza. Brant's market has been operating since 1922. Four generations of the Brant family have worked in the shop since Stephanie Svaty joined the operation in 2014.
Doug Brant always finds time to talk about the community of Lucas and recommend places to visit in central Kansas. He doesn't say so, but I suspect he is one of the people that has provided the energy that keeps propelling Lucas forward. Be sure to ask Doug about the history of Brant's Meat Market, and look at the old family pictures and letters on the wall.
Brant's Meat Market is the largest retail distributor of Luther's Beef Jerky. Brant's ships beef jerky, and prepares gift boxes of meats and cheeses for pickup. Call for details.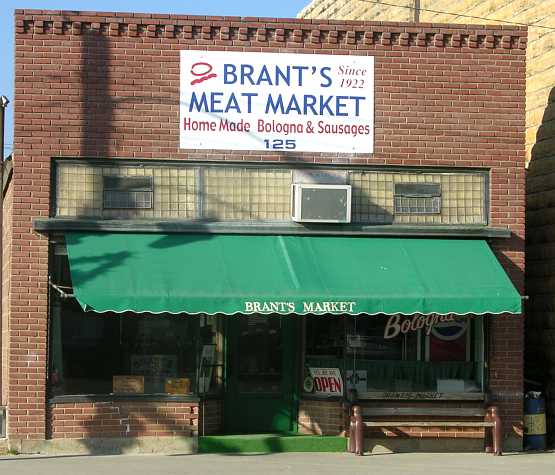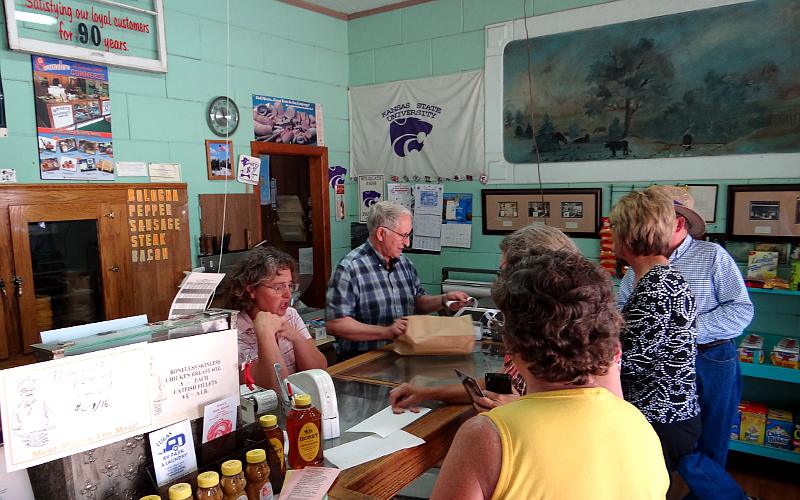 Stephanie and Doug are busy on a Saturday afternoon at Brant's Meat Market.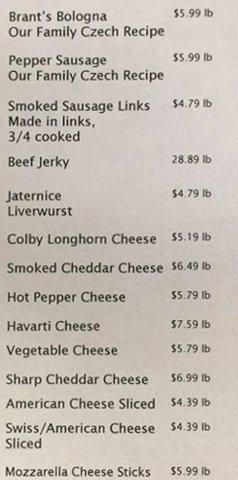 Brant's pricing in July 2017
copyright 2005-2017 by Keith Stokes