Brant's Meat Market

125 South Main Street
Lucas, Kansas 67648
(785) 525-6464 (800) 550-9199

Closed permamently on
January 19, 2018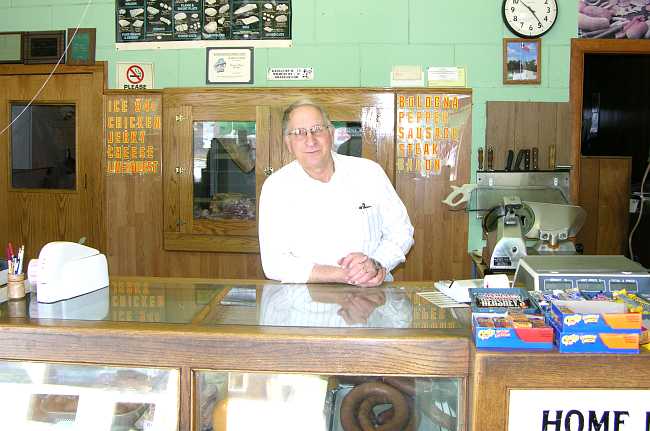 Doug Brant is the third generation of his family to operate the market
This is an archive page only. On January 18, 2017, Brant's anounced that they would be closing permanently do to new state regulations. They had no exact closing date, but said that "as soon as our products are gone we will be closed." There was an overwhelming response and they sold out the next day.
Brant's Meat Market features fine fresh meats as well as dry cured bacon, beef jerky, homemade Czech bologna, and wonderful smoked link sausages. The Czechoslovakian ring bologna is a big treat with everyone that tries it, and I love the smoked sausage on pizza. Brant's market has been operating for 93 years, over 75 of those years by the same family.
Doug Brant always finds time to talk about the community of Lucas and recommend places to visit in central Kansas. He doesn't say so, but I suspect he is one of the people that has provided the energy that keeps propelling Lucas forward. Be sure to ask Doug about the history of Brant's Meat Market, and look at the old family pictures and letters on the wall.
Brant's Meat Market is the largest retail distributer of Luther's Beef Jerky. Brant's ships beef jerky, and prepares gift boxes of meats and cheeses for pickup. Call for details.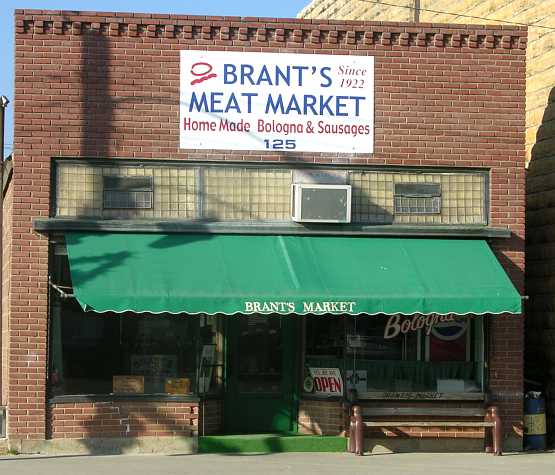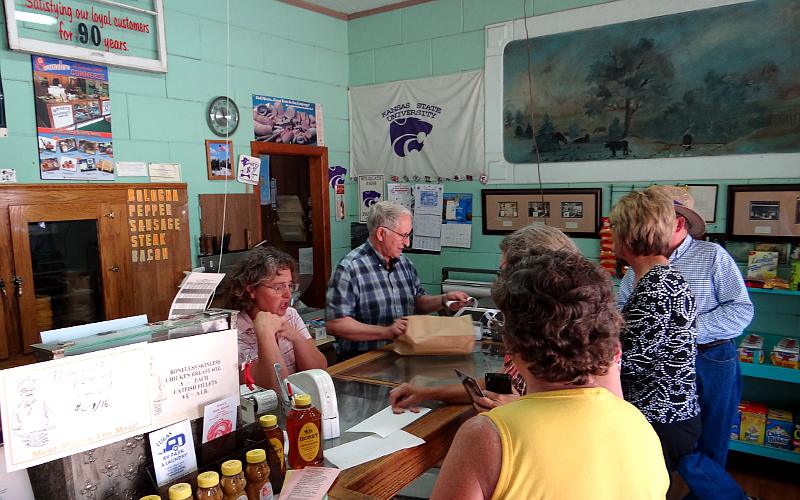 A busy Saturday afternoon at Brant's Meat Market
copyright 2005-2017 by Keith Stokes