Brown County Agriculture Museum
301 East Iowa Street
Hiawatha, Kansas 66434
(785) 742-3702

Open by appointment from
May 1 through October 31
Fee

you may also be interested in
Ag Heritage Park & Agricultural Hall of Fame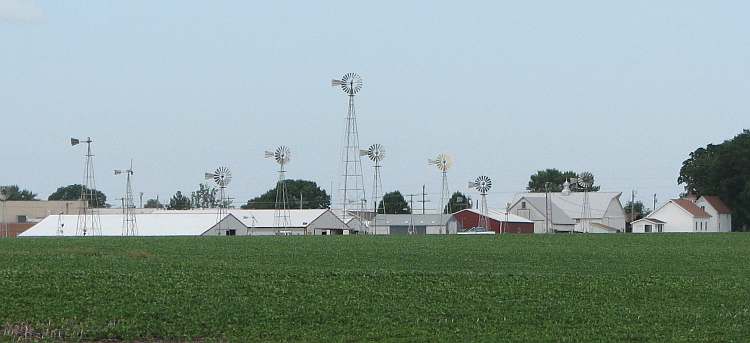 Brown County Agriculture Museum
Brown County Agriculture Museum & Windmill Lane in Hiawatha, Kansas is home to many different features of life on the farm. Exhibits fill many buildings and include a miniature farm, train caboose, buggies, antique cars, collection of antique tractors, antique gas powered engines, and Windmill Lane with 40 windmills.
On Heritage Day (the first Saturday in October), the Agriculture Museum has craft demonstrations and a petting area with live farm animals.
The Brown County Agriculture Museum is only a few blocks from the most famous attraction in Hiawatha, the Davis Memorial.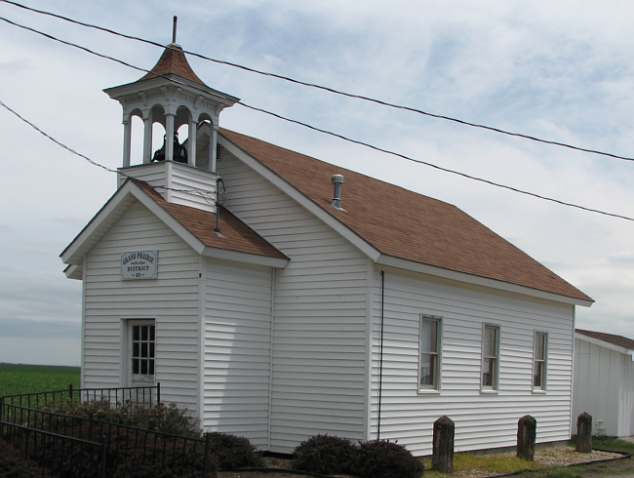 Grand Prairie District 40 country schoolhouse

Antique fire trucks

Farmall tractor display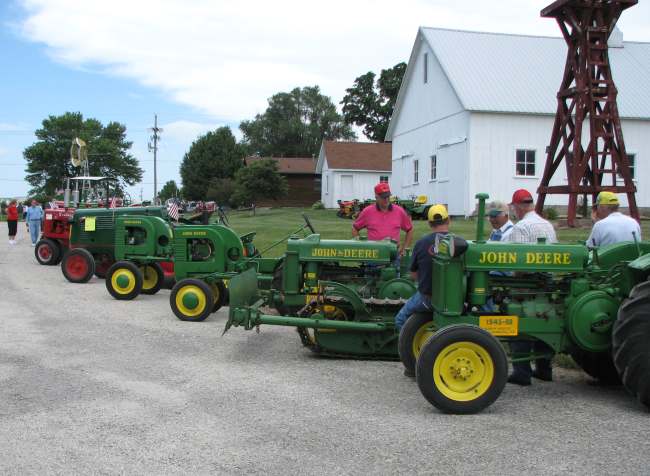 John Deere tractor display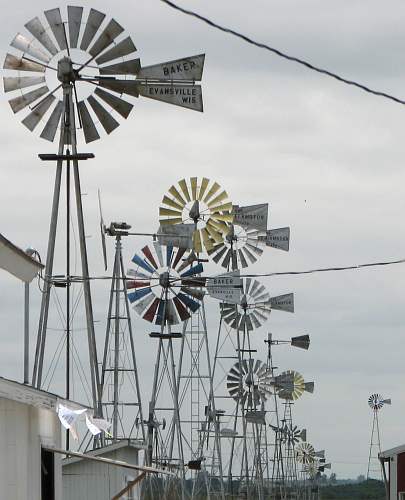 Windmill Lane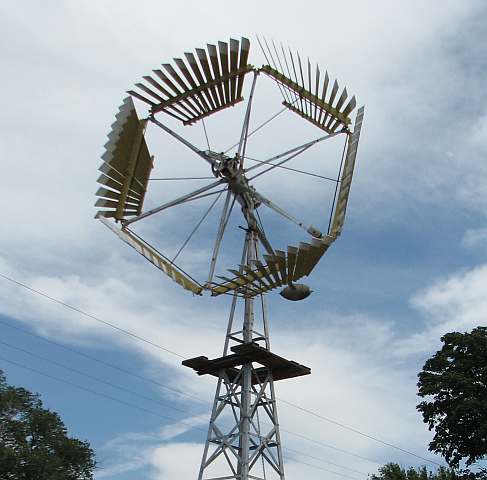 copyright 2007-2019 by Keith Stokes