Bukovina Society Headquarters & Museum

720 Washington Street
Ellis, Kansas 67637

Tours by appointment only
info@bukovinasociety.org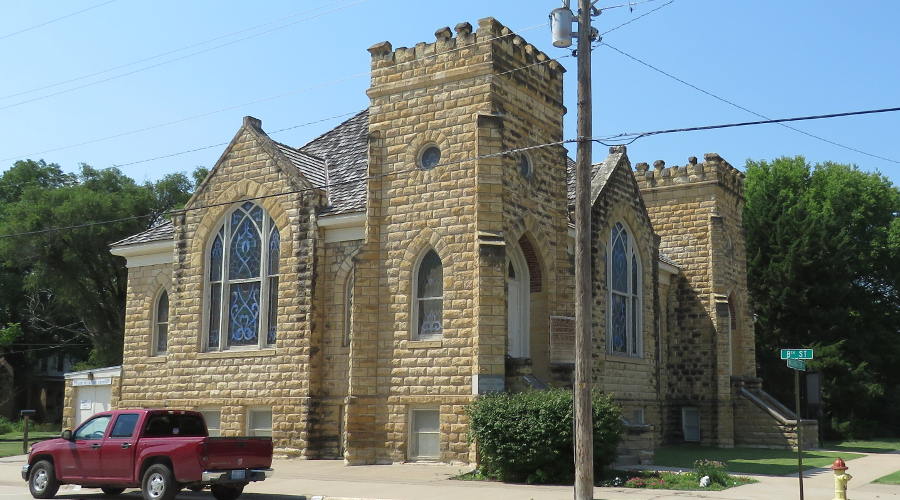 Bukovina Society Headquarters and Museum - Ellis, Kansas
The Bukovina Society of the Americas is devoted to the history and culture of Bukovina, a region of Romania and Ukraine, and the immigration of people from that region to the United States and particularly to western Kansas. The Bukovina Society Headquarters and Museum are located in a beautiful stone 1907 Congregational Church in Ellis, Kansas.
The museum is open only by appointment. They do not want to be called, but can be reached by email at info@bukovinasociety.org.
The museum exhibits photos, maps, letters and artifacts from Bukovina and the various ethnic and religious groups who immigrated from Bukovina. A tour includes the highlights of the museum and goes into detail as much as the visitor might wish
The Bukovina Society of the Americas Genealogical Database includes approximately 130,000 Schwabian and Hungarian farmers, Bohemian glass makers and lumber men, and Slovakian craftsmen, workers, and farmers.
The original sanctuary of the Congregational Church has been preserved. You may go through it during your visit and it is occasionally used for weddings.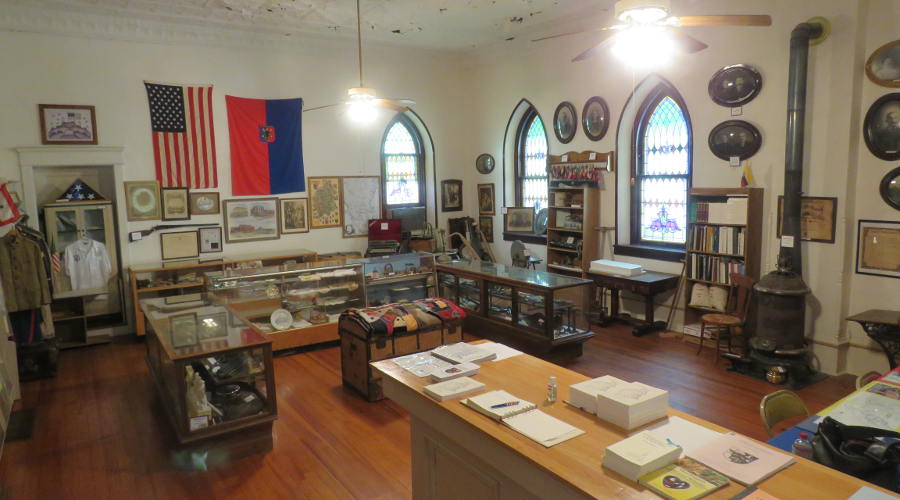 Bukovina Society Museum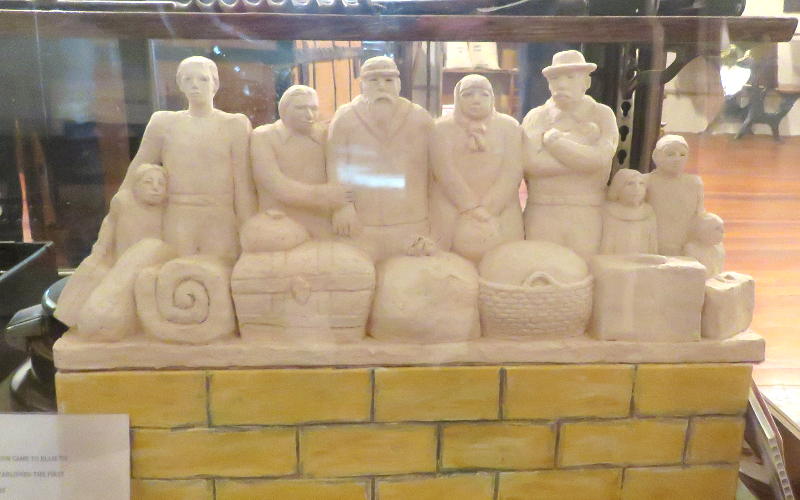 Pete Felten sculpture depicting immigrants from Bukovina to Ellis, Kansas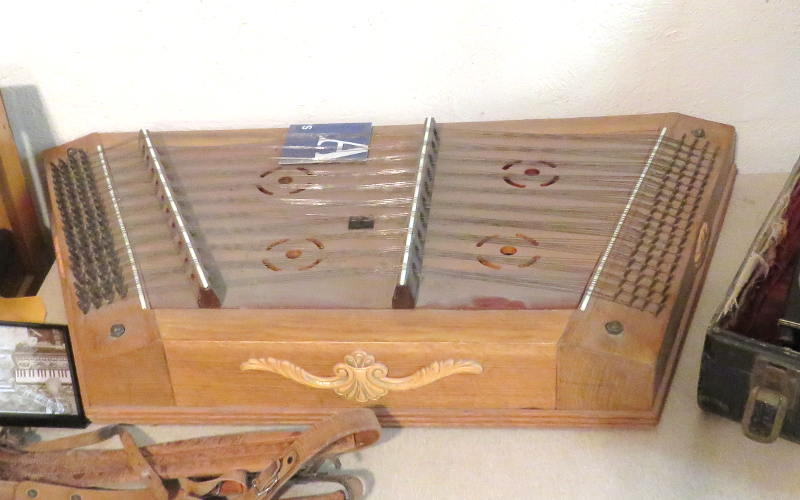 Dulcemer made by Ellis muscian Joe Erbert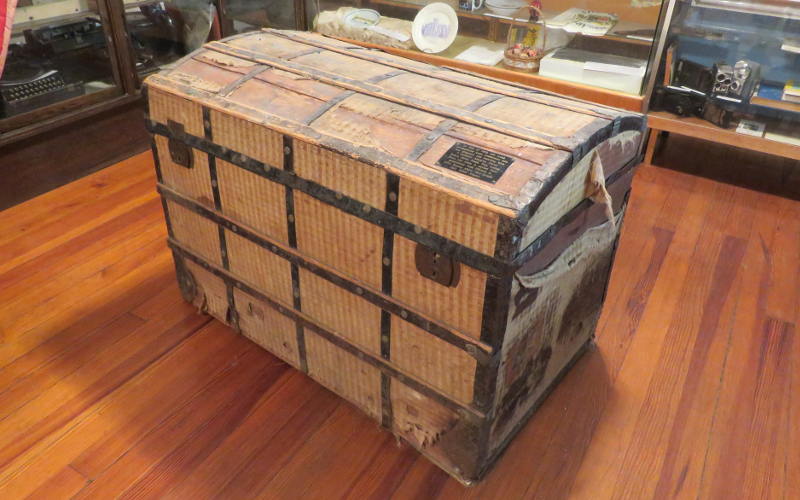 In 1905 this trunk carried all the possesions of Anna Armbrister and her 9 children
as the traveld deom Illiestie to Ellis to join her husband.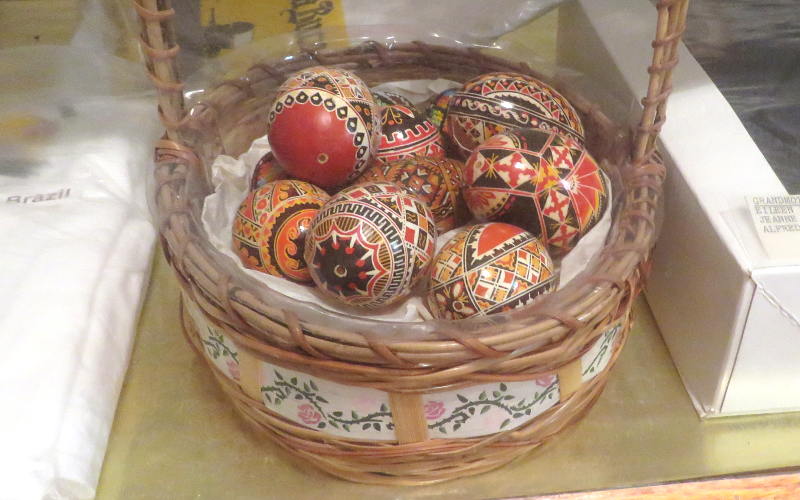 Hand painted blown eggs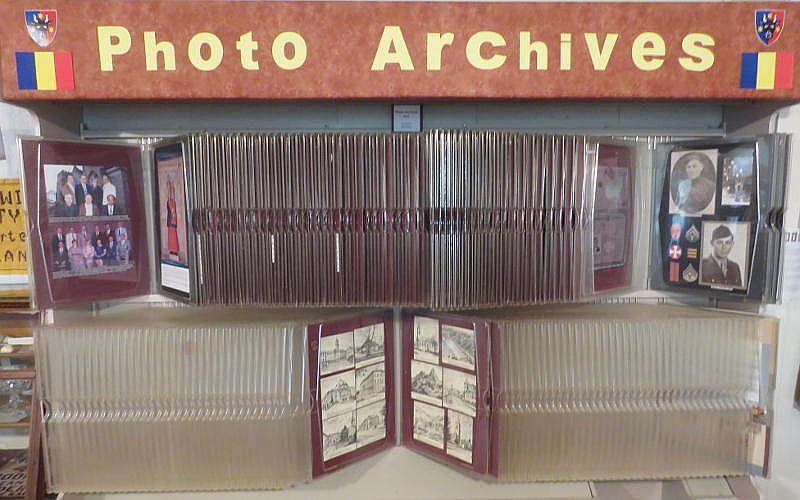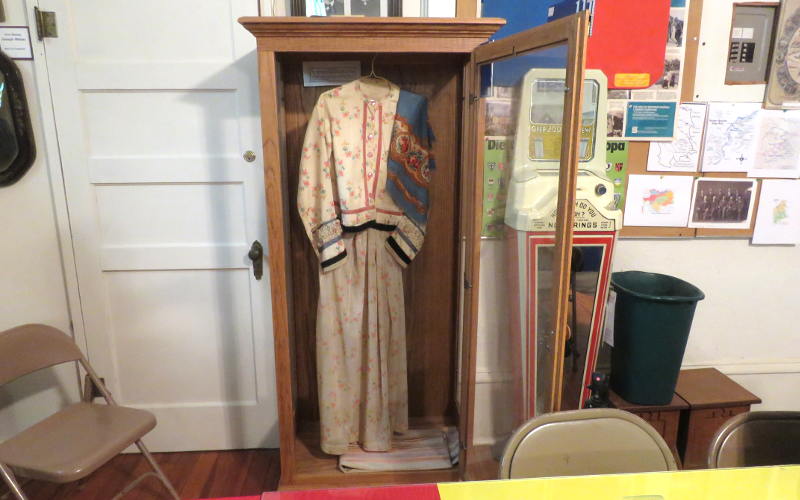 Wedding dress worn by Catherine Flachs Monas in her marriage
in Pojana Miculi in Bokowina, Austria on May 11, 1893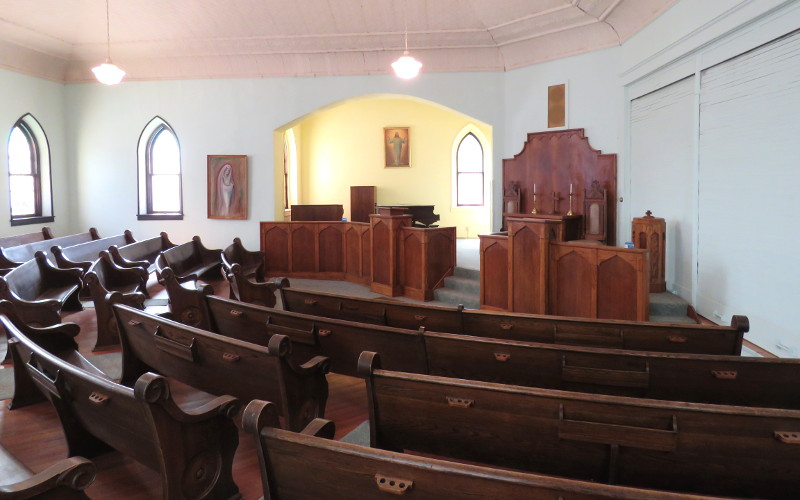 Congrgational Church Sanctuary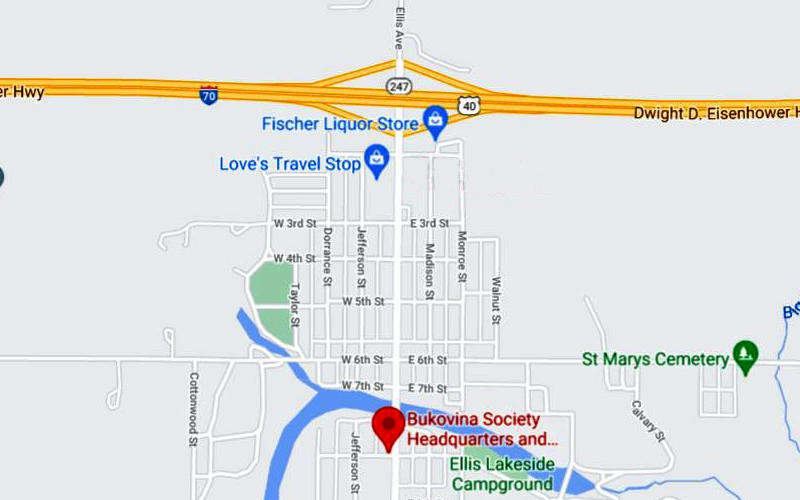 Bukovina Society Headquarters and Museum Map
copyright 2021 by Keith Stokes