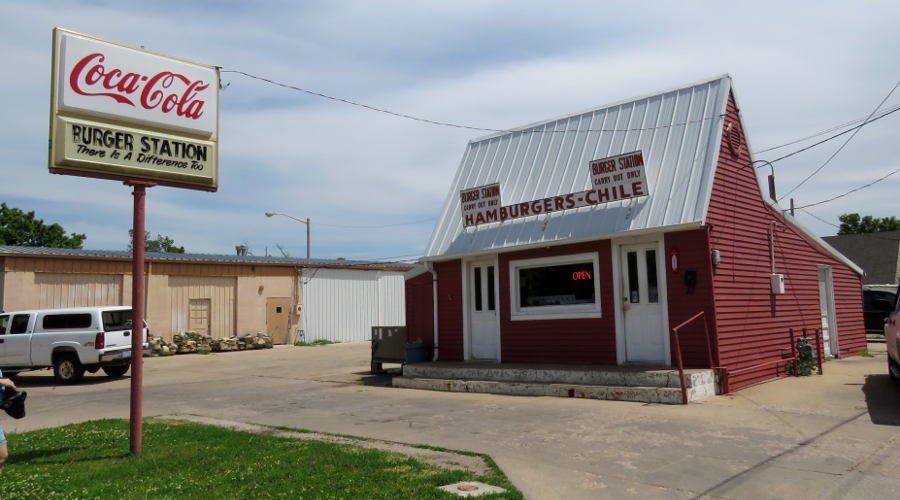 Burger Station - Winfield, Kansas
Burger Station is a popular carry out only hamburger joint in Winfield, Kansas that opened in 1952. The menu is limited to single, double and triple hamburgers, cheese burgers and chili burgers, plus baked bean, potato salad, French fries and bags of chips. They only sell the chili in the winter, which seems like a shame.
The cooking is done in front of you on a small grill and the you can have a pleasant conversation with the staff while you watch them prepare your meal. They are used to people taking photos and happy to pose for pictures. While you are waiting, place a pin marking your home on the US map on the wall. They need to get a large Kansas map as well.
We enjoyed our burgers, but in all fairness, this restaurant is on our site more for the tradition and atmosphere than because the food stands out over others. It is fun to find a place like Burger Station. The portions are small, but so are the prices. The fries are standard made from frozen. Grilled onions come standard. Tomatoes and lettuce are not available.
There is no seating at Burger Station or on their grounds, but Memorial Park is about 5 blocks away.
Burger Station is one of just 32 burger joints listed in the 2011 book "Where America Eats: Burger Joints, BBQ Shacks, Sandwich Shops" which features 93 iconic restaurants across the United States.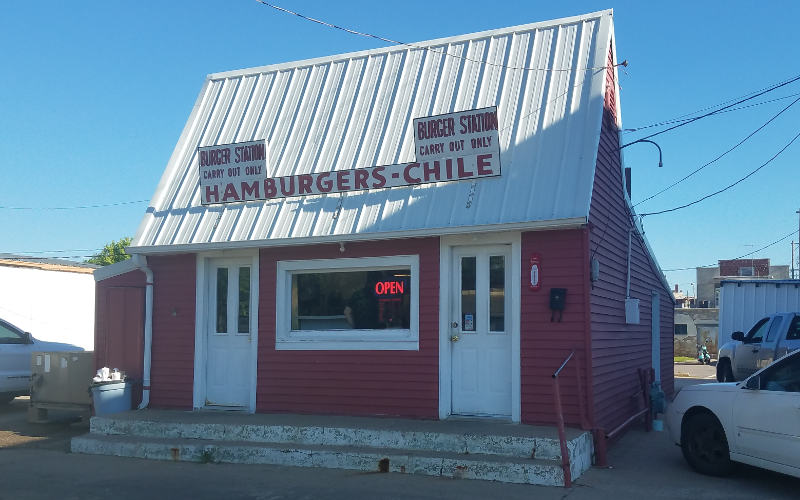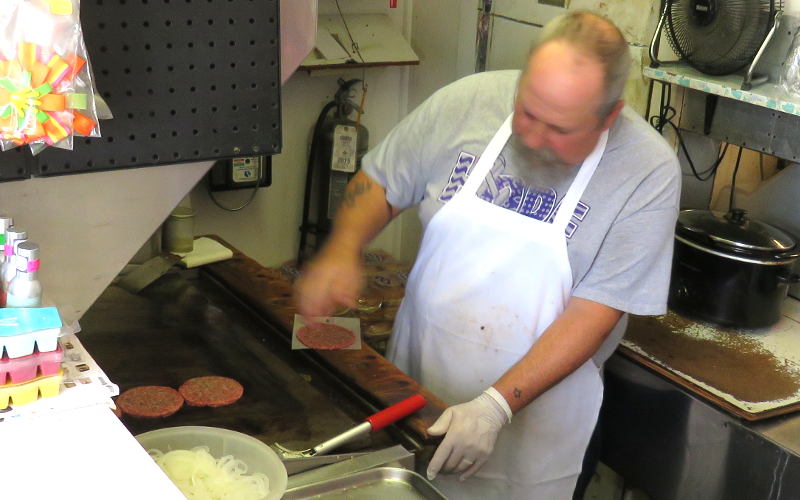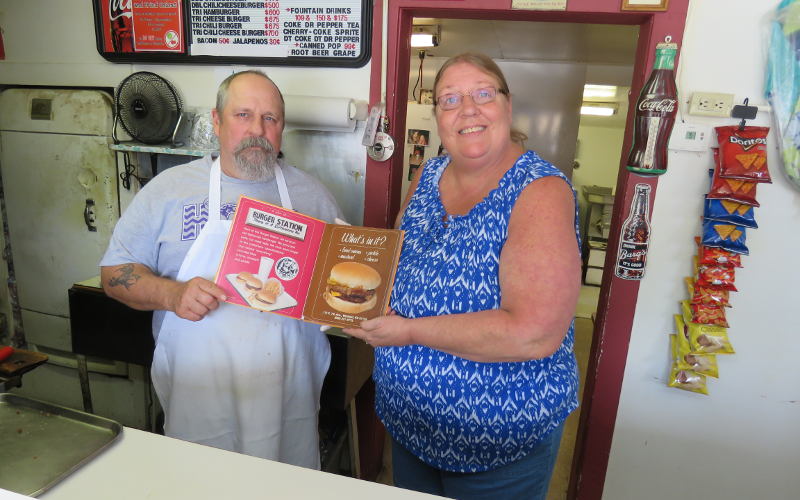 Mike & Debbie Miller holding up the article about the burger joint in
"Where America Eats: Burger Joints, BBQ Shacks, Sandwich Shops."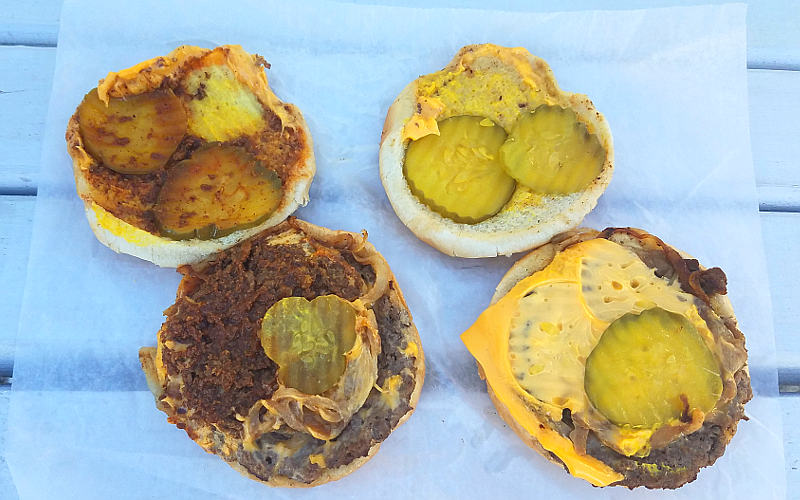 Chili dog and double cheese burger.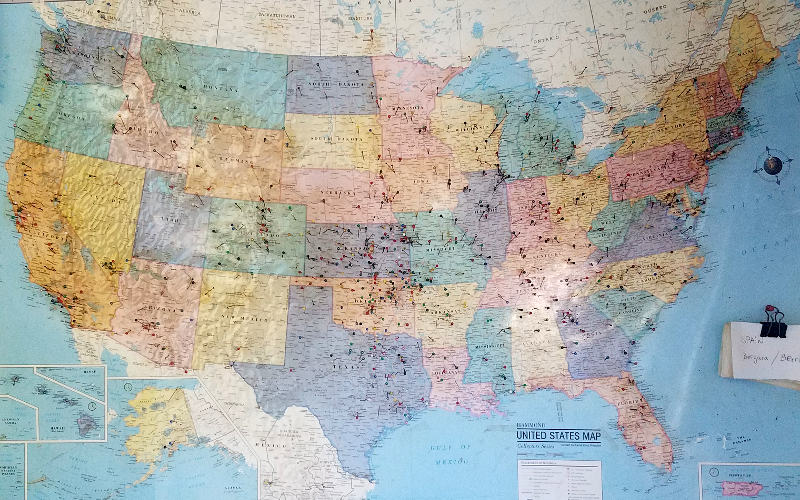 Map of customers' hometowns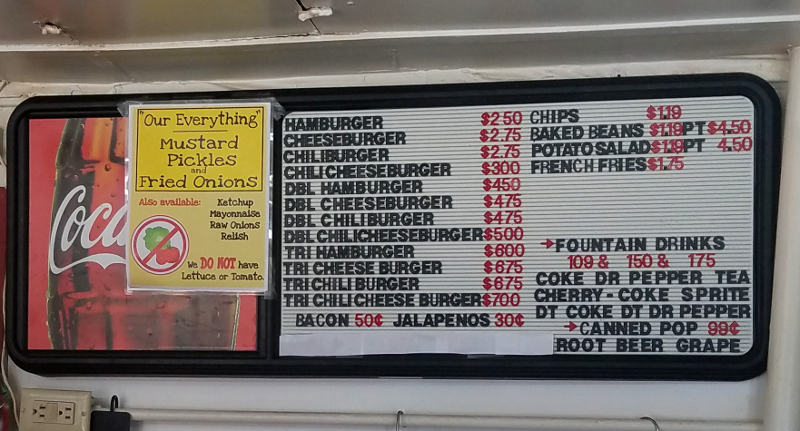 Burger Station Menu from May 2017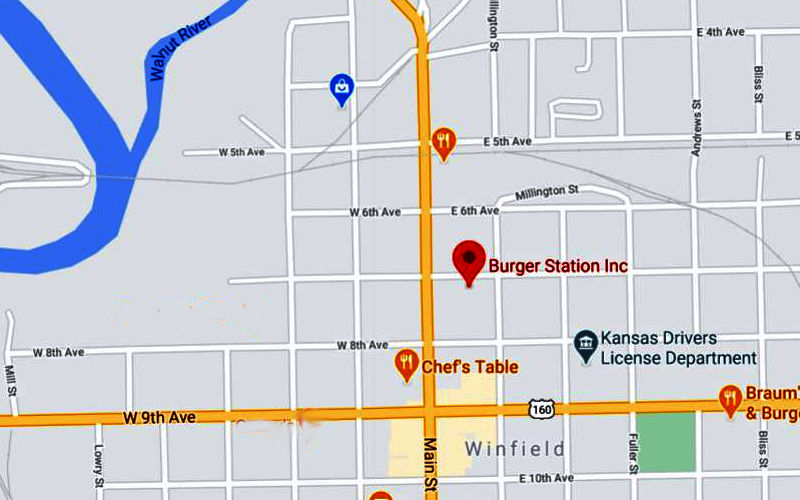 Burger Station Map
Unique Kansas Restaurants
Kansas Attractions Kansas Travel & Tourism Home
copyright 2010-2021 by Keith Stokes