C & R Railroad Museum
860 Park Street
Phillipsburg, Kansas 67661
(785) 543-5535

Open by appointment
donations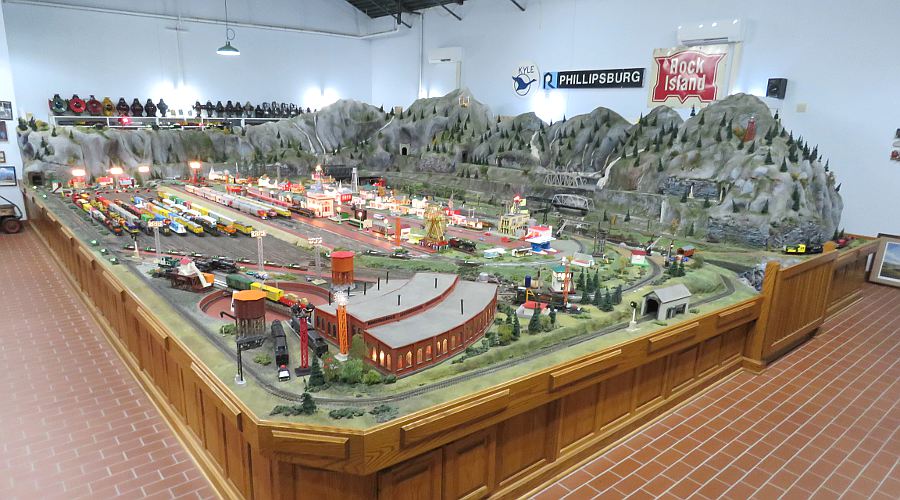 C & R Railroad Museum - Phillipsburg, Kansas.
C & R Railroad Museum is part of the Huck Boyd Community Center in Phillipsburg, Kansas. The museum is only open by appointment and the day we visited the muumuu, we were met by three docent engineers: Bill Schick, Merlyn Schick and Mike James. Before seeing the museum, they showed us around the community center, which has an impressive 500 seat theater and a reproduction of Huck Boyd's office. Mr. Boyd was a politician and newspaper publisher.
The C & R Railroad is a large O-scale layout which includes a community, 57' mountain range, 1,200' of track, 94 engines, 170 cars and 34 cabooses. They showed us many of the specialty cars and buildings and ran several of the trains for us, giving Linda a chance to operate a train. The room also houses 136 railroad lanterns and other train memorabilia.
Bill Clarke was a local photographer who built the C & R Railroad. The C in name comes from his last name and the R is for his wife maiden name Loretta Anna Reiss. An adjacent room houses the Clarke Studio Museum.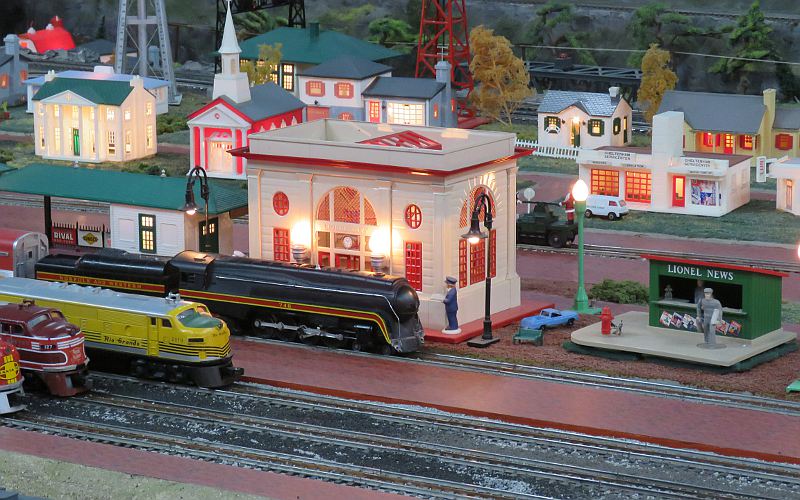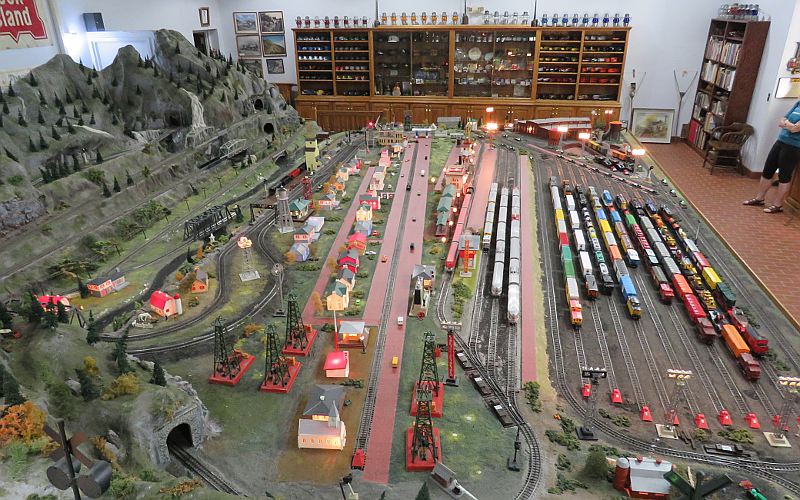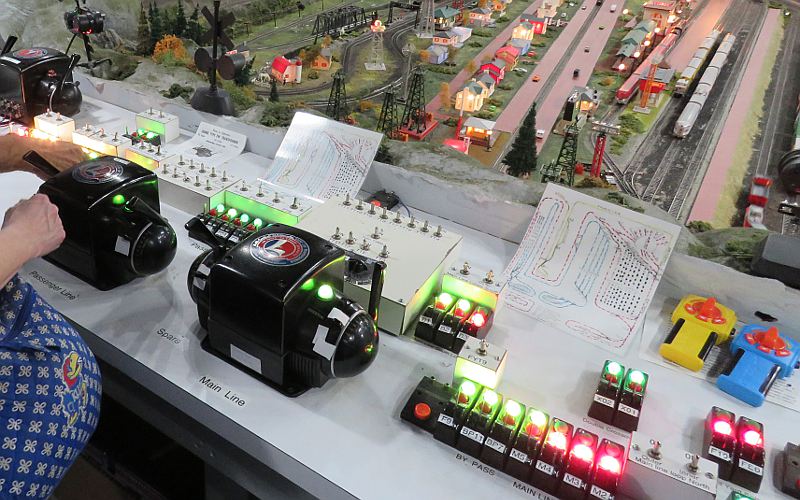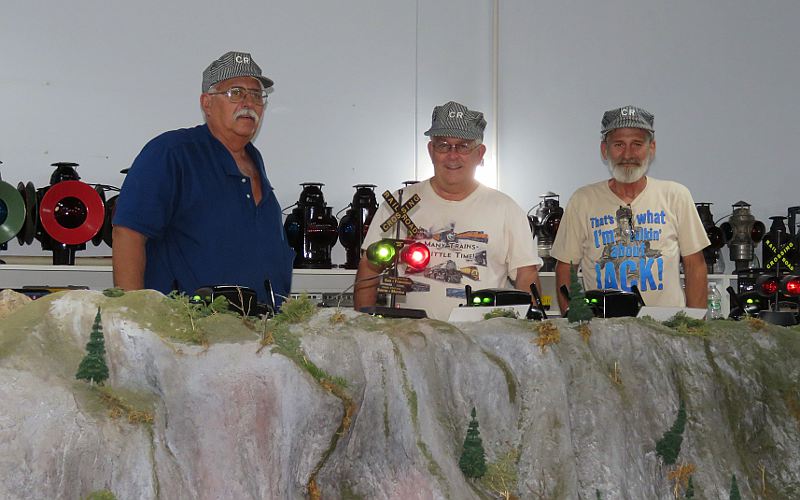 Mike James, Bill Schick and Merlyn Schick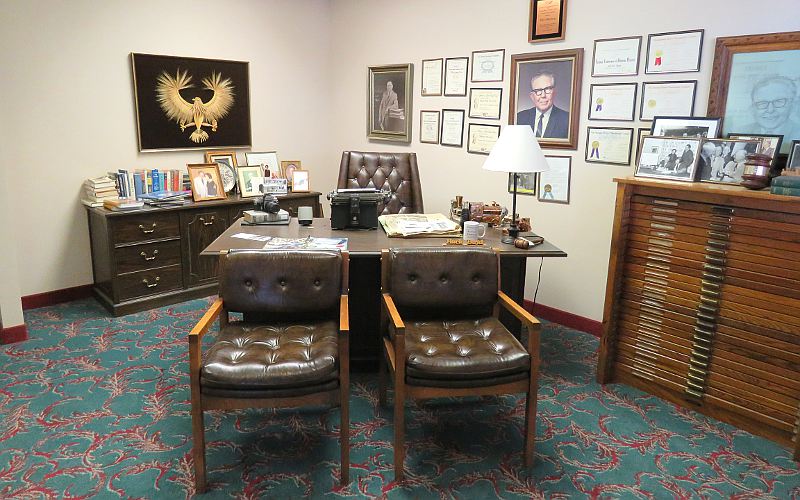 Huck Boyd's office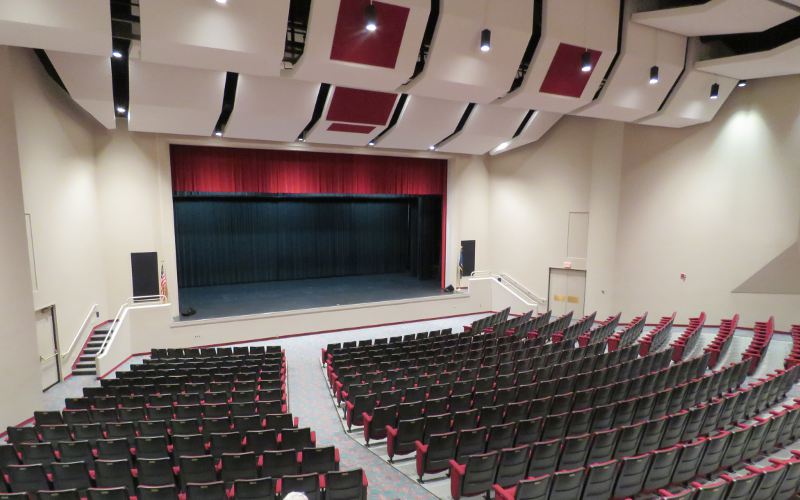 Auditorium/Theatre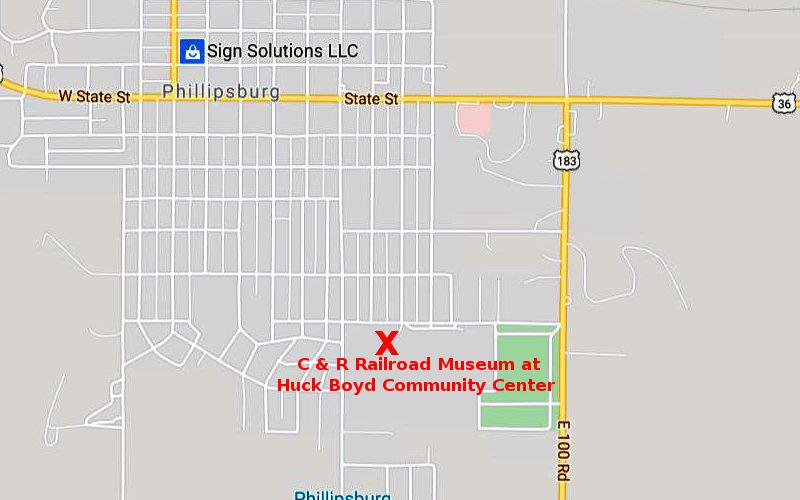 C & R Railroad Museum Map

copyright 2020-2021 by Keith Stokes