National Foundation for
Carnival Heritage Center

113 East 6th Street
Kinsley, Kansas 67547
620-659-2201 or 620-659-2838
carnivalheritage@gmail.com

Open by appointment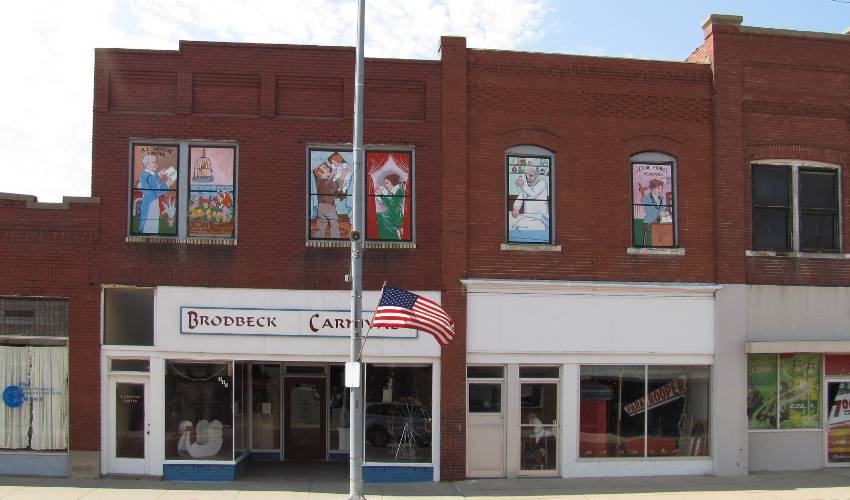 Carnival Heritage Center - Kinsley, Kansas
At various times from 1907 until the 1980s, Kinsley was home to six carnival companies. That rich carnival history inspired the establishment of the National Foundation for Carnival Heritage in 1991. In 1998, the Carnival Heritage Center opened in downtown Kinsley, Kansas.
The Carnival Heritage Center is assembling artifacts, photographs and stories related to those carnivals and carnivals in general. It is the only museum in the United States which is devoted to traveling carnivals. In 1998, the Foundation purchased a 1900 two story carousel platform made by the Heyn Carousel Works in Germany. Except for the horses, they had all of the parts of the double deck carousel and carousel figure artist, Bruce White, began carving recreations of classic carousel horses, chariots and love seats. The present buildings can not house the completed carousel.
The museum also has a child size carousel which was built by the Foundation. The figures on the children's carousel were created from designs submitted by Kinsley children in a "Design a Carousel" contest. It is set up above an old vault which is the only place they have which is strong enough to support it.
Large portions of the collection are not set up in organized displays at this time, but the passionate people building the museum make it so interesting that we stayed much longer than we intended. Part of the collection is in a second building a block away, that was included in our tour. Half of the exhibits were moved to the newer building when the roof began to leak in the other building.
In addition to the carousels, the Carnival Heritage Center has classic carnival games and a display of the prizes which local people won at carnivals. There are also hand made carnival banners which were used to advertise "side show" type acts. There are two displays devoted to the famous fan dancer, Sally Rand, whose played the Kansas State Fair with Kinsley's Brodbeck-Schrader carnival in the late 1940s.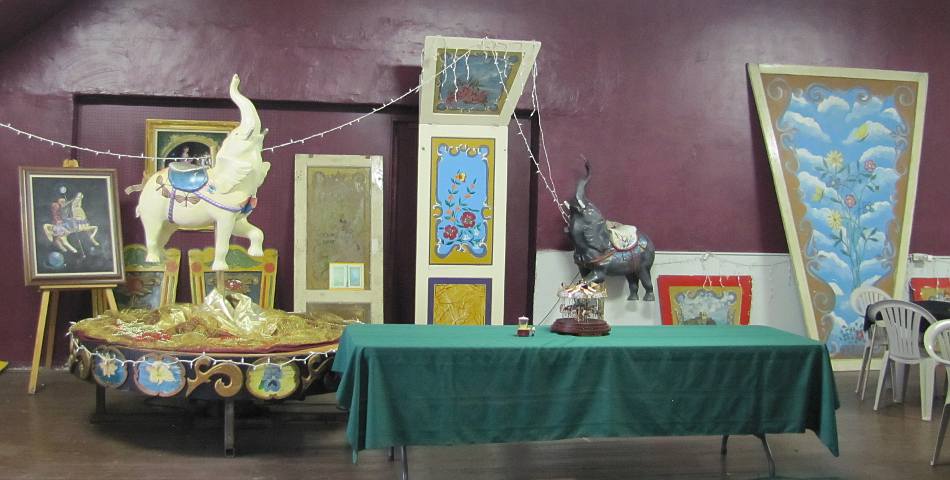 Main room of the Carnival Heritage Center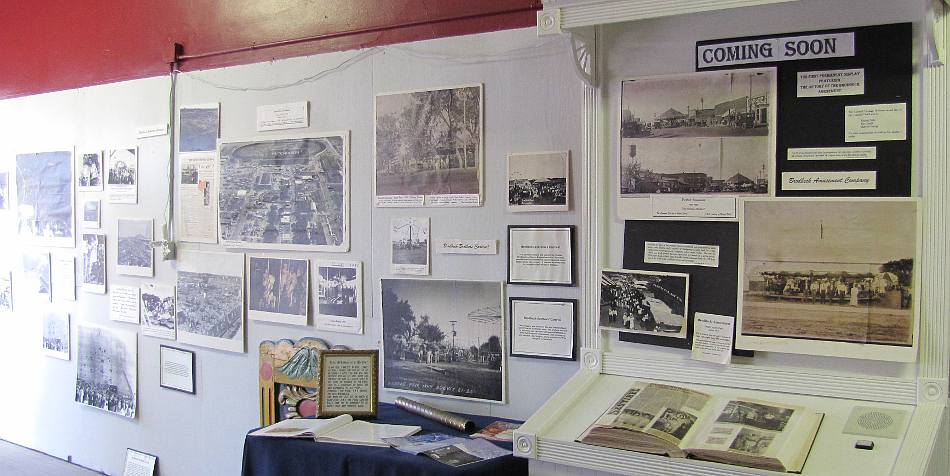 Photographs of the six carnivals which called Kinsley, Kansas home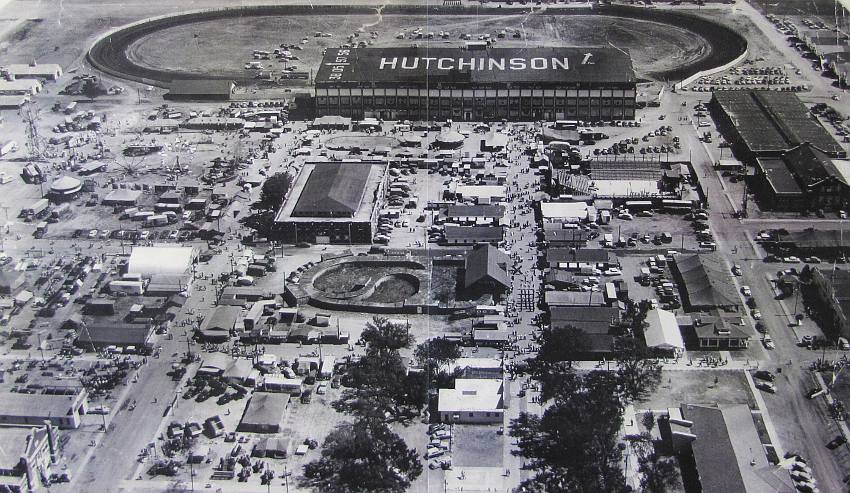 Brodbeck-Schrader Carnival at the Kansas State Fair in Hutchinson, Kansas in 1952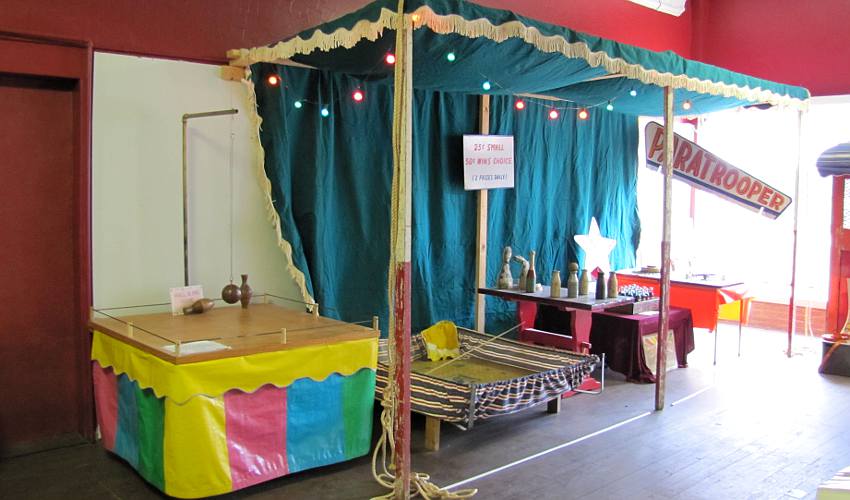 Carnival games of chance - many of the games were hand made by the carnies during the winters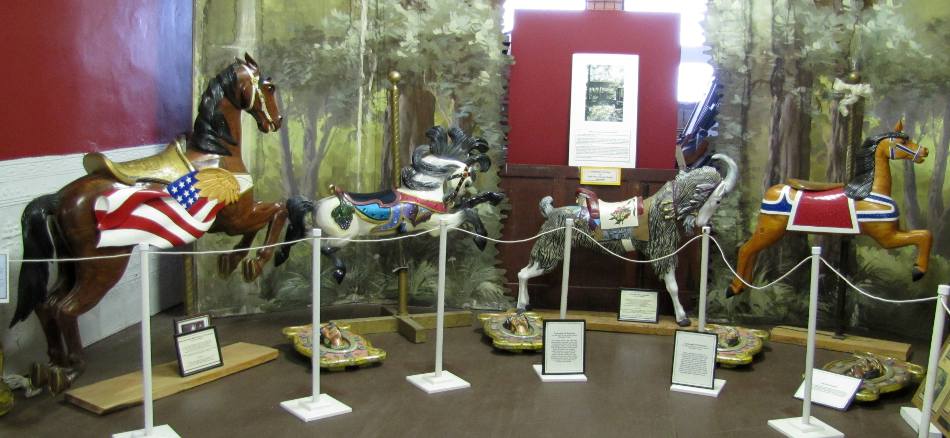 Carnival figures carved by Bruce White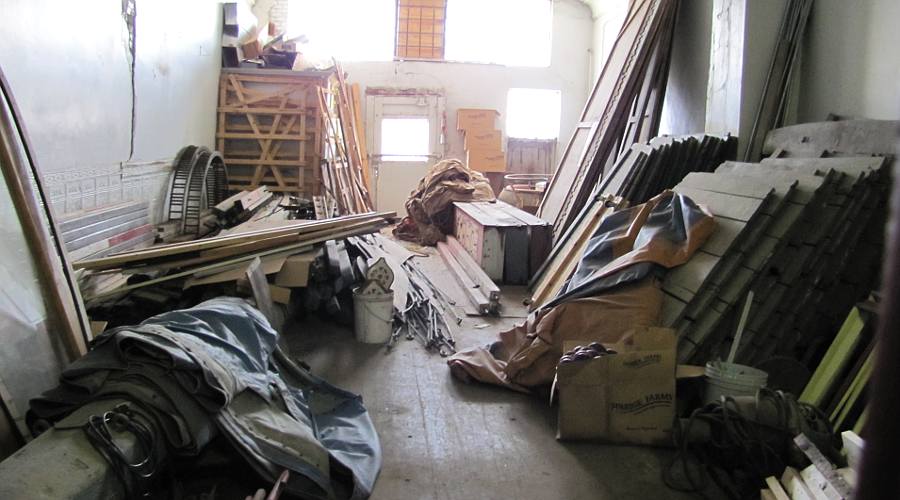 1900 Heyn Double Decker Carousel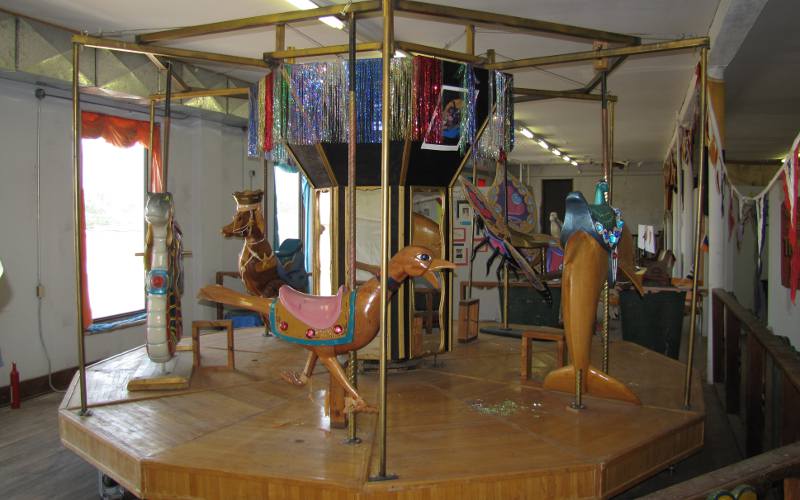 Children's carousel with figures designed by Kansas children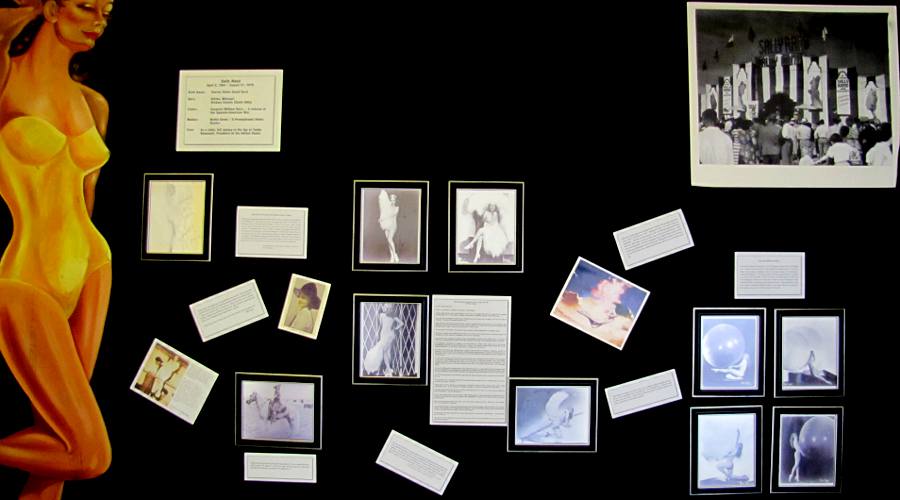 Sally Rand was eventually banned from performing in Kansas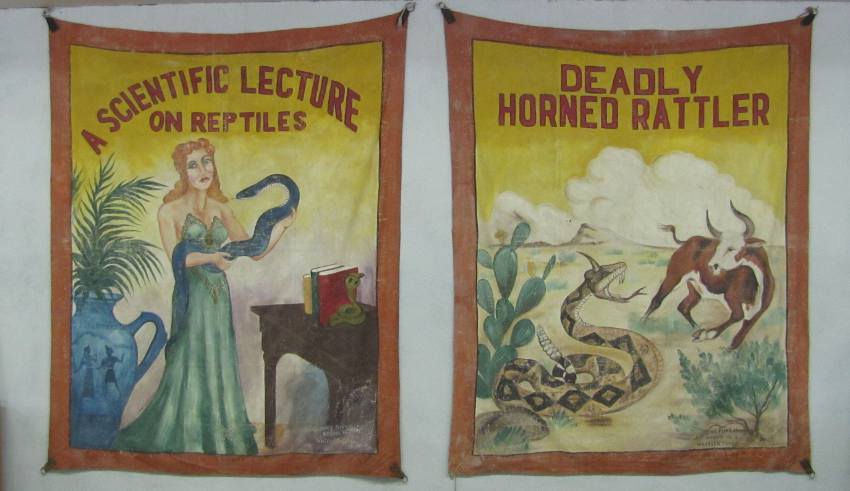 Hand painted side show banners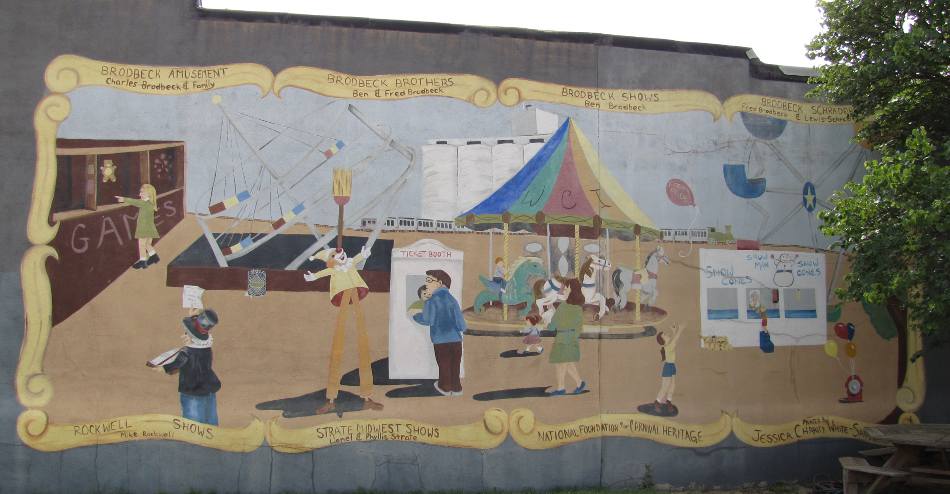 Mural dedicated to the 6 Kinsley carnivals: Brodbeck Amusement, Brodbeck Brothers, Brodbeck Shows, Brodbeck Schrader Carnival,
Rockwell Shows & Strate Midwest Shows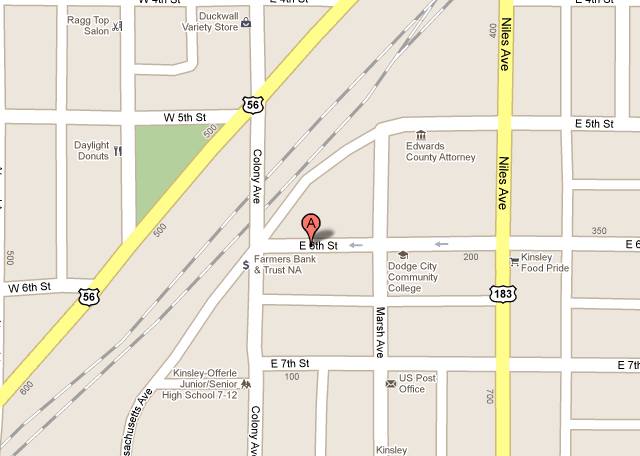 Carnival Heritage Center Map
copyright 2011-2019 by Keith Stokes