Stockade Museum &
Carry Nation Home
209 W Fowler Avenue
Medicine Lodge, Kansas 67104
(620) 886-3553

Open 7 days a week
June - October Mon - Sat 10:30AM-5PM
Sun 1-5PM
November-May: 1-4PM
7-14: $3 15-54: $5 55 & older: $4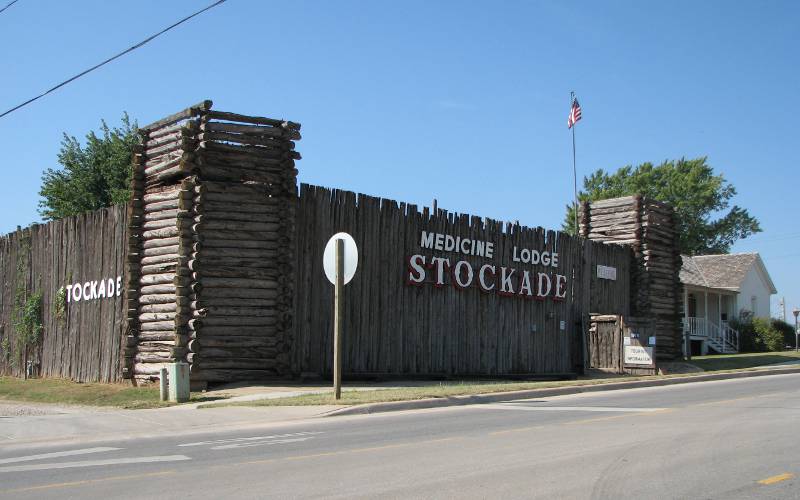 Carry Nation's Home & Stockade Museum - Medicine Lodge, Kansas
The most interesting part of the Stockade Museum and Carry Nation's Home in Medicine Lodge, Kansas is the many Carry Nation photos and other memorabilia. Those and the docent's descriptions of Carry's life are worth the price of admission. Carry Nation lived in Medicine Lodge from 1889 until the early 1900s and this was where she began her hatchet assaults on saloons.
Carrie Amelia Moore Nation was an advocate of the temperance movement, which opposed alcohol before Prohibition. She was known for attacking taverns with a hatchet. Both Carrie and Carry are considered correct spellings of her first name. When she became prominent, she used Carry A. Nation.
The museum itself looks a bit like a tourist trap. It is small and mostly a collection of whatever people in town decided to donate. About the only things that really interested me were Carry A. Nation souvenirs and a display of fossils. Out back (within the stockade), there are two small buildings - a furnished log cabin and the 1886 jail which was originally installed in the courthouse basement. The jail was actually rather interesting.
A visit to the museum and Carry Nation Home will probably take about 40 minutes.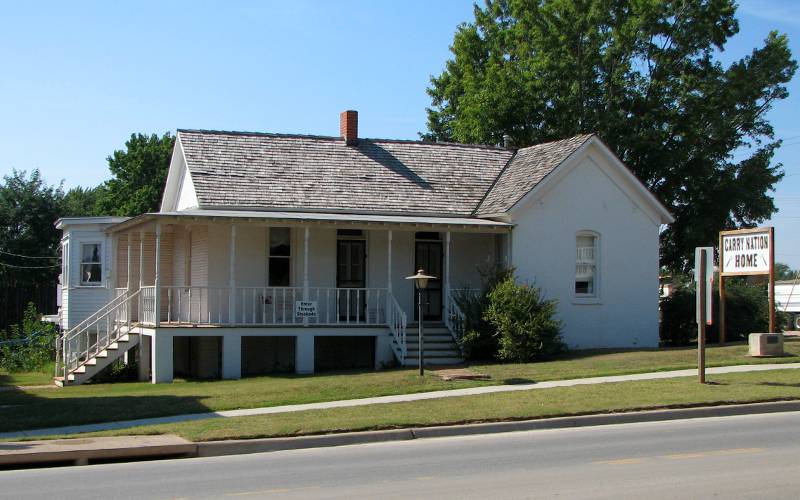 Carry A. Nation's Home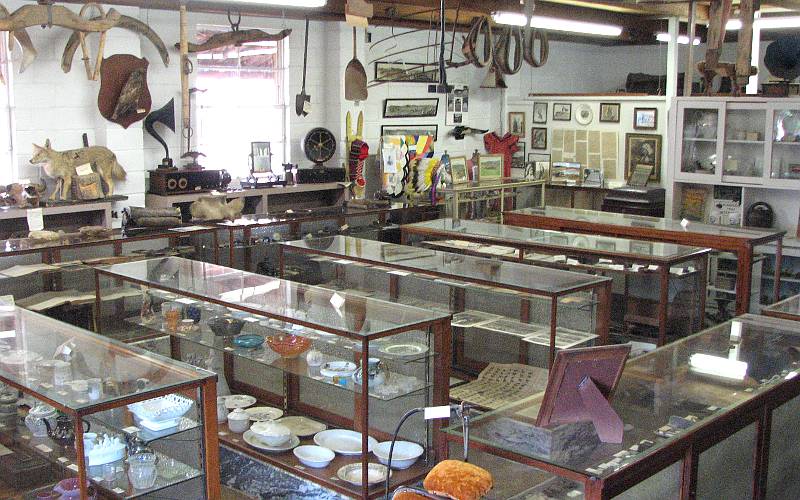 The Stockade Museum was built in 1961 next to the Carry Nation home & is not a replica of the original 1874 stockade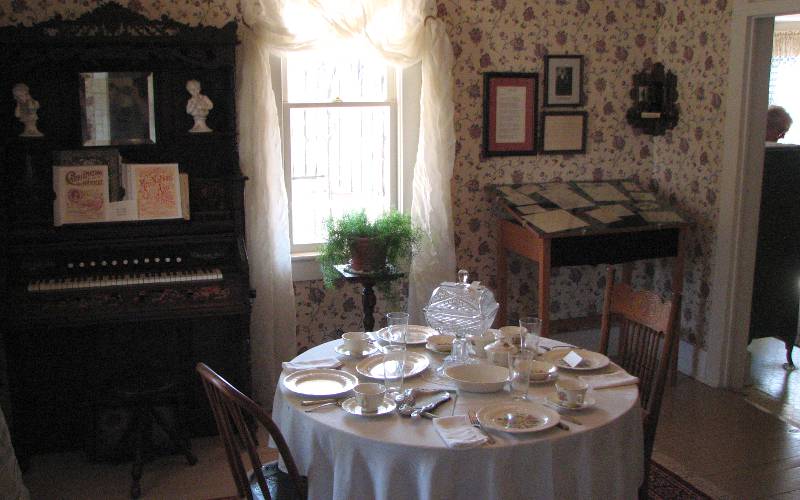 Dining room in the Carry Nation Home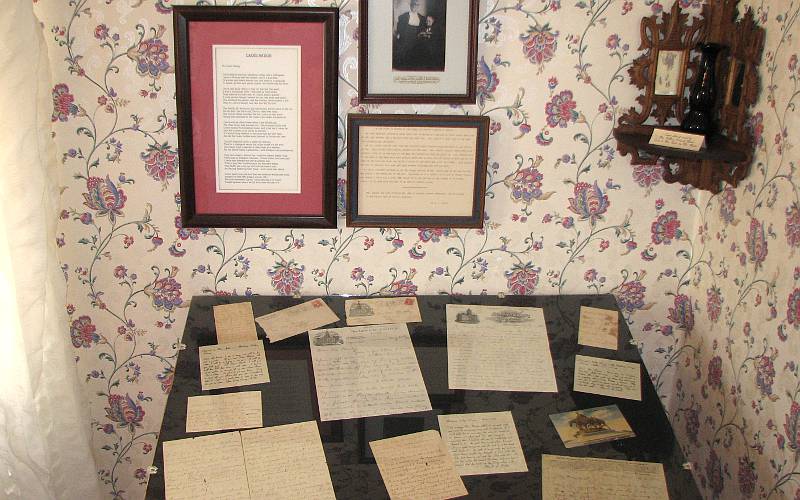 Carry A. Nation correspondence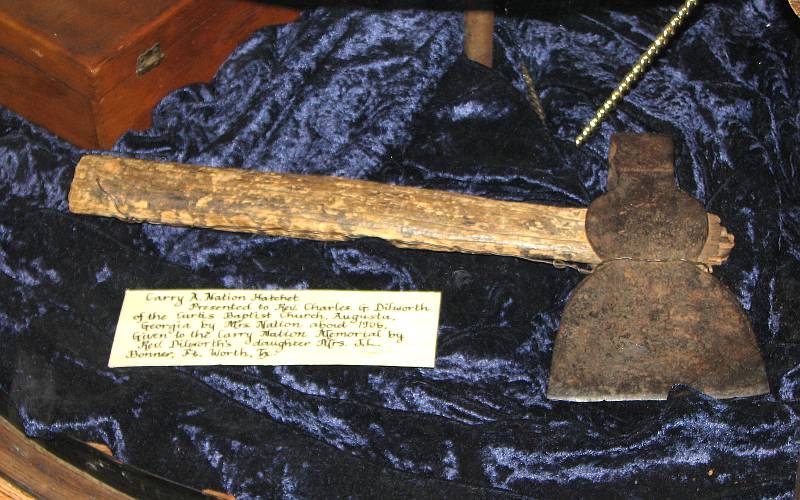 Carry Nation hatchet from 1906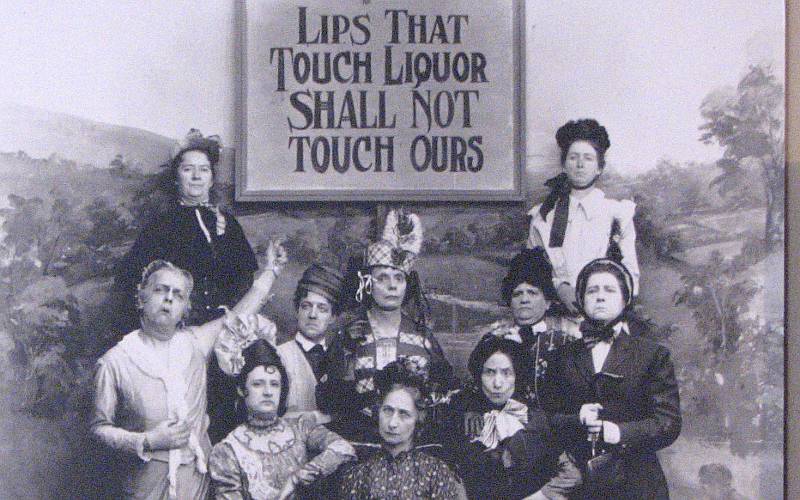 Carry Nation is at the lower right in this photo from the Carry Nation Home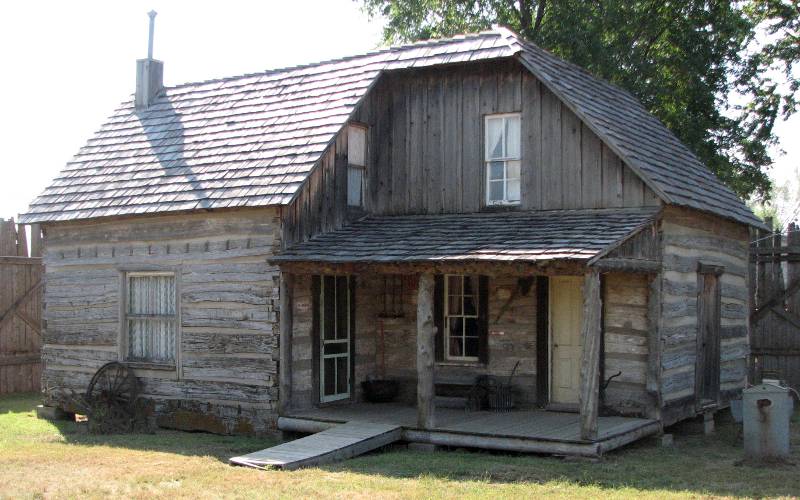 The Smith Log Cabin was built about 14 miles southwest of Medicine Lodge in 1877.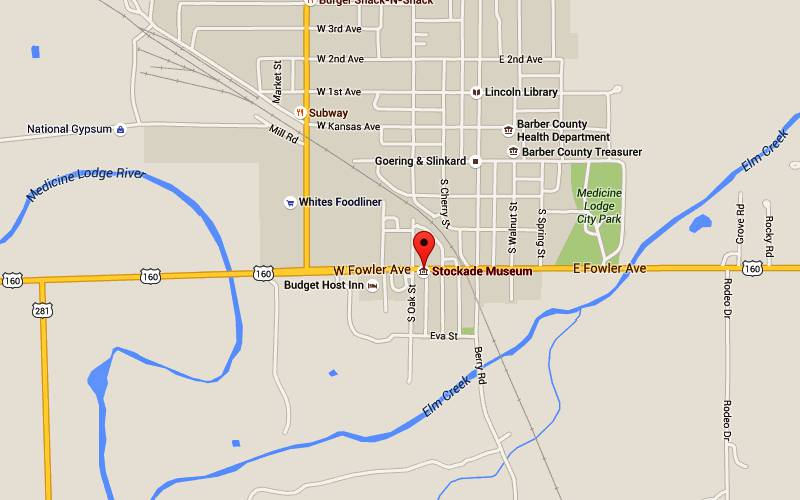 Stockade Museum & Carry Nation Home Map
copyright 2007-2018 by Keith Stokes