Civilian Conservation Corps Memorial Trail
& Museum
Crawford State Park

1 Lake Road
Farlington, Kansas 66734

Open 24/7
$5 daily vehicle permit, annual permit or
State Park Passport $3.25 for Kansas Seniors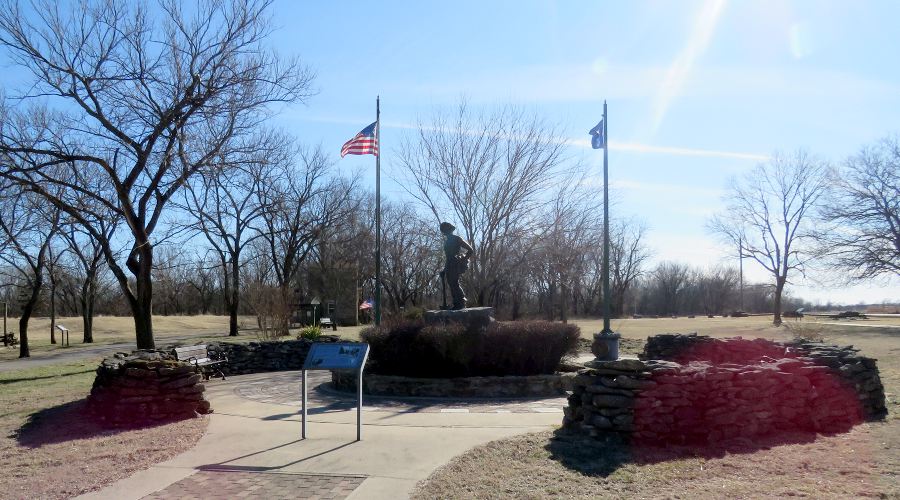 Civilian Conservation Corps Memorial Trail & Museum - Farlington, Kansas
The Civilian Conservation Corps Memorial Trail & Museum near Farlington, Kansas is a cool combination memorial, history trail and museum. Admission is free, but a motor vehicle permit is required to drive into Crawford State Park where it is located. The museum is kept unlocked and is open 24 hours a day.
The memorial is devoted to the members of the Civilian Conservation Corps (CCC) which was created by the United States Emergency Conversation Work Act in 1933. During the following 9 years, over 3 million, single, unemployed young men joined the CCC, including my father. Enrollees in the Corps were organized into camps, commanded by Reserve officers from the U.S. Army. They built bridges, airports, dams, service buildings, campgrounds, parks, fire trails, roads and fire lookout towers. They also planted trees and fought fires.
The Memorial Trail & Museum are just past the entrance to Crawford State Park. The first thing that stands out is the life size CCC Worker Statue. As of 2019, there are 76 CCC Worker Statues across the country, with a goal of eventually erecting at least one in each state. This is statue #31 and it was dedicated on June 4, 2005. The only other CCC Worker Statue in Kansas is at Marion County Park.
The surrounding quarter mile Memorial Trail passes through land which was once the camp of Company 788 of the Corps. Little remains from the camp, but there are signs pointing out what was here, as well as displays of some of the equipment that the boys used to build nearby Crawford Lake
The 20' tall limestone water tower base is the only building remaining from the 3 years that the 788th Company was camped at Farlington. The tower has been made into a museum dedicated to the men of the Civilian Conservation Corps and the work which was done here.. The museum building is kept unlocked so it can be visited anytime. A sign inside the door invites visitors to turn on the lights and turn them off when they are through. There is also space heater and a fan.
Before leaving the park, you may which to visit the Farlington Fish Hatchery, which produces channel catfish, blue catfish, largemouth bass, redear sunfish, hybrid sunfish, striped bass, striped bass hybrids, walleye, sauger, saugeye, and grass carp.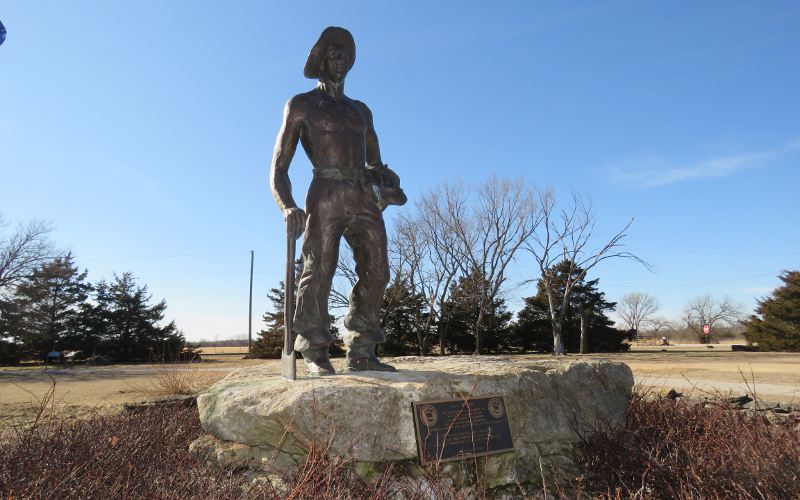 CCC Worker Statue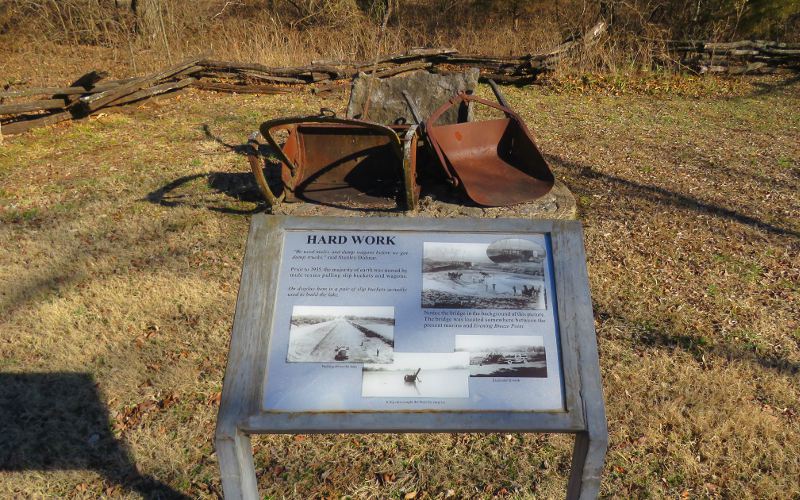 Slip Buckets which were pulled by mules to haul earth in the building of Crawford Lake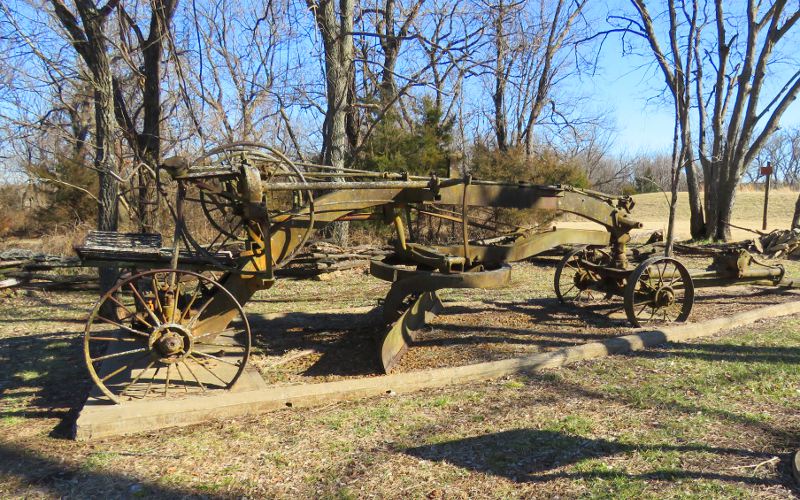 Grader used in the construction of the dam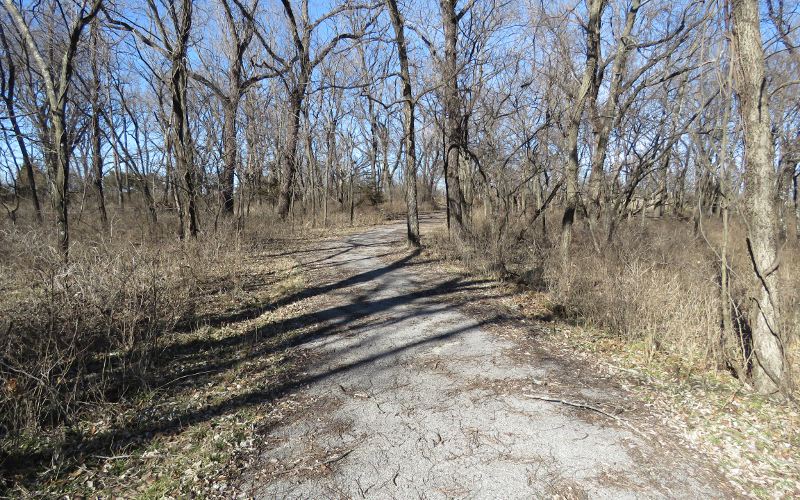 Memorial history trail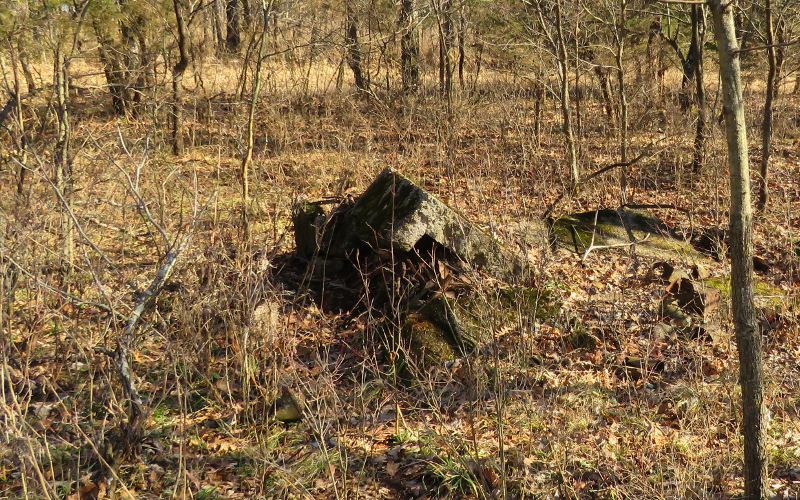 Concrete foundation from the camp kitchen and metal food containers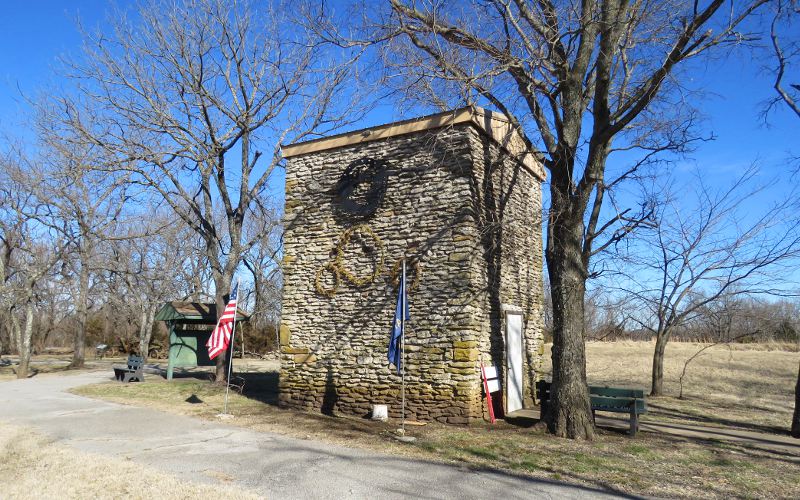 CCC Museum in the base of the former water tower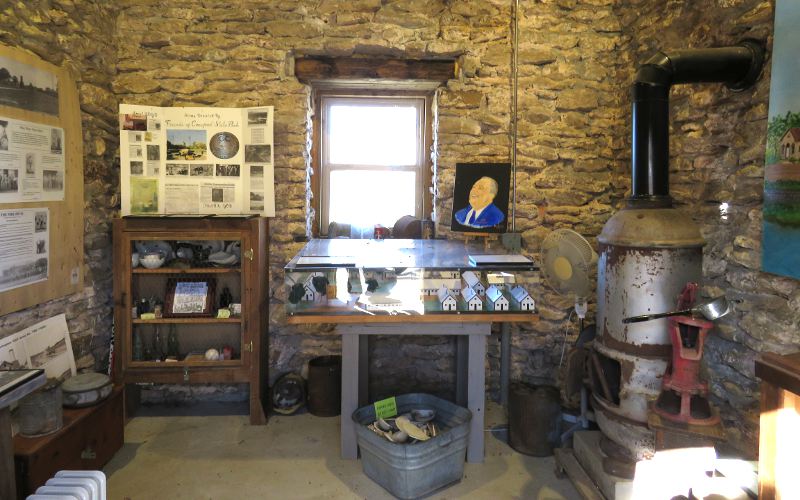 Model of the CCC camp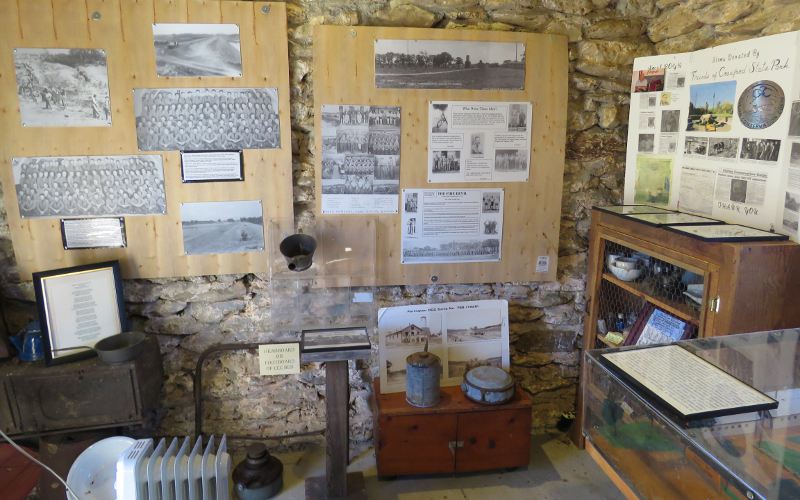 Photos of the 788th Company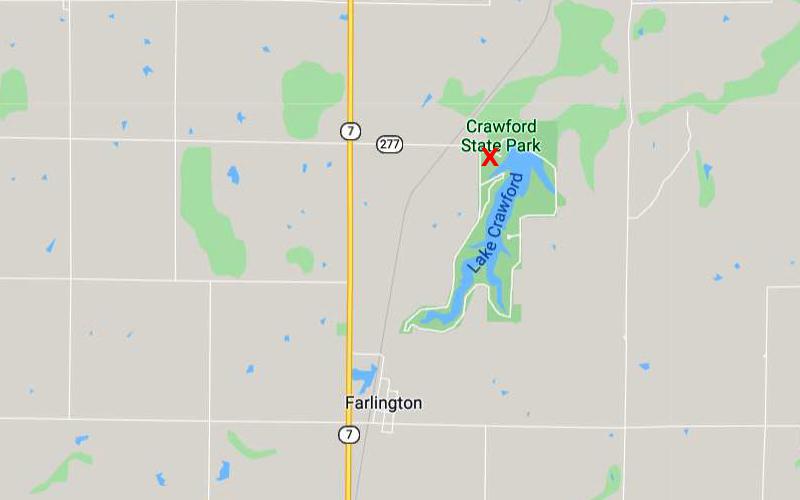 Civilian Conservation Corps Memorial Trail & Museum Map
copyright 2020-2022 by Keith Stokes