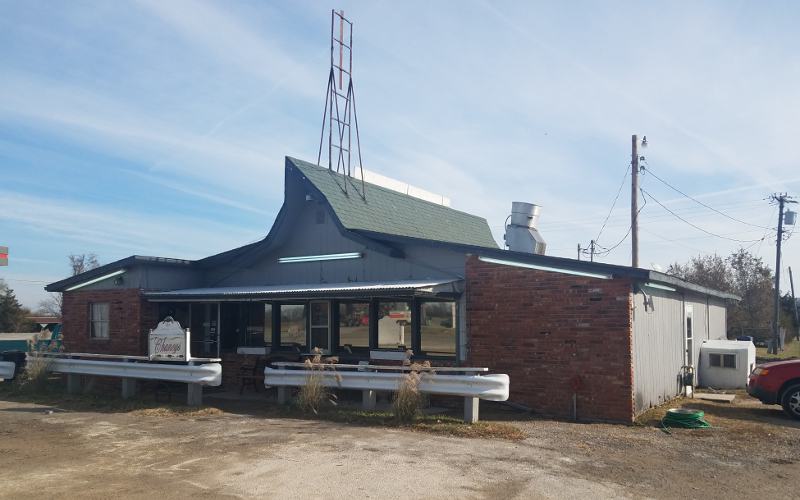 Chancy's Grill & Shake - Moran, Kansas
Chancy's Grill & Shake in Moran, Kansas was one of the many restaurants we learned of when our Best Kansas Burgers page was first published. Chancy's opened in 1969 and has been under the same owner since 1991. It has a fairly large menu and they serve breakfast all day.
During our first visit to Chancy's, the server asked if we had been there before and when she learned we had not, spent about 5 minutes talking about the menu, what was good and what was special. The 1/3 lb. hickory burger (pepper jack, hickory BBQ sauce, pickle and onion) was good (one of the best burgers I have had), but could be even better if they asked how customer's wanted burger cooked.
The French fries are good, but the house made curly fries are very good. I had them with chili & cheese. Without the cheese, they might have been the best chili fries I have ever had.
The service has continued to be good on repeat visits. Other customers are quick to start conversations.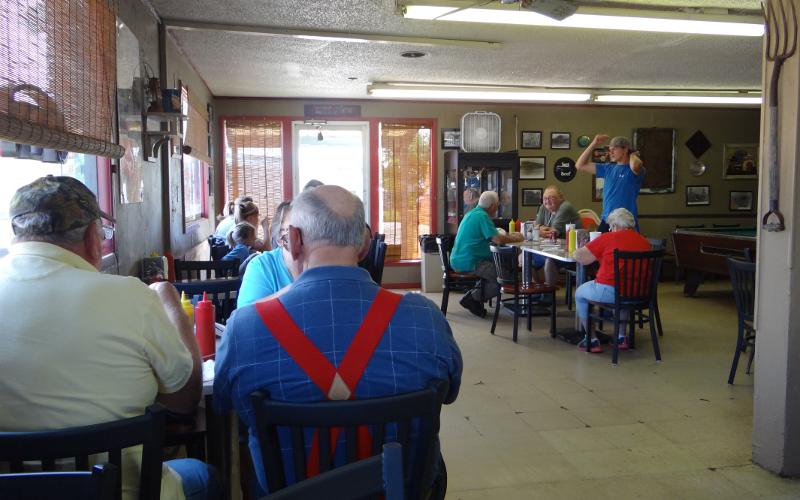 This is the majority of the seating. There is also a counter with 5 stools.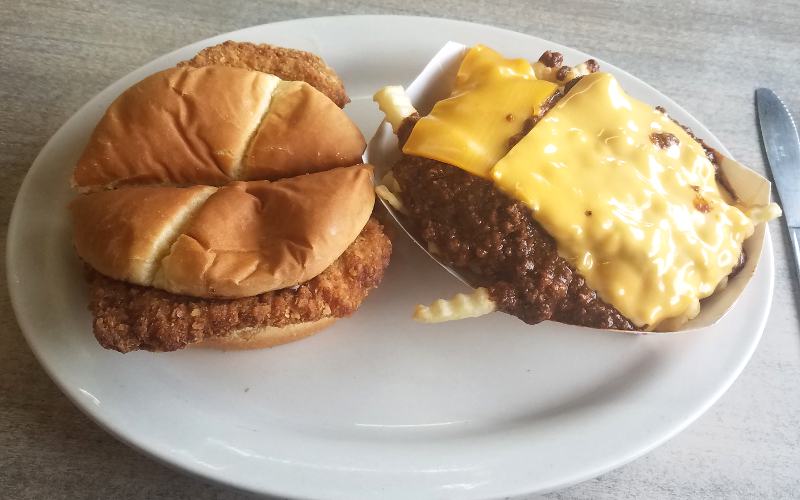 Pork tenderloin with chili cheese fries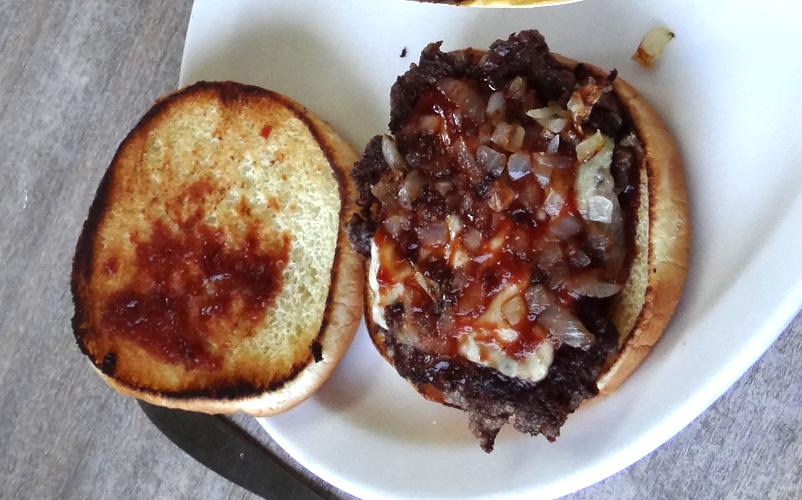 Hickory burger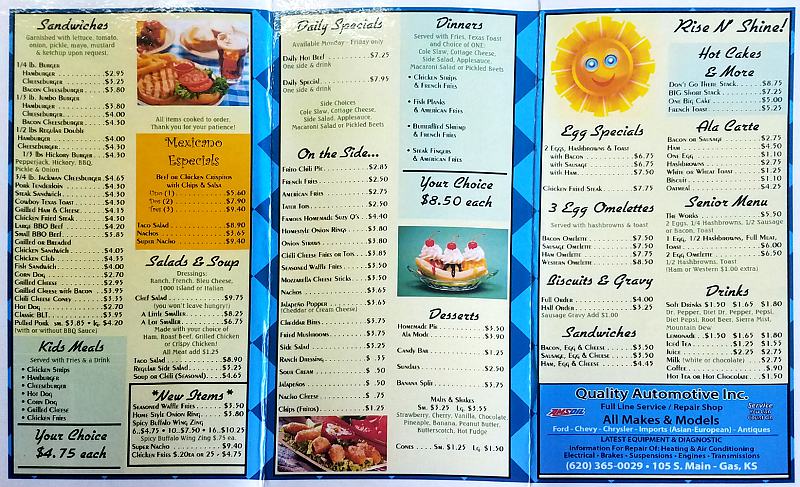 Chancy's Grill & Shake Menu from November 2018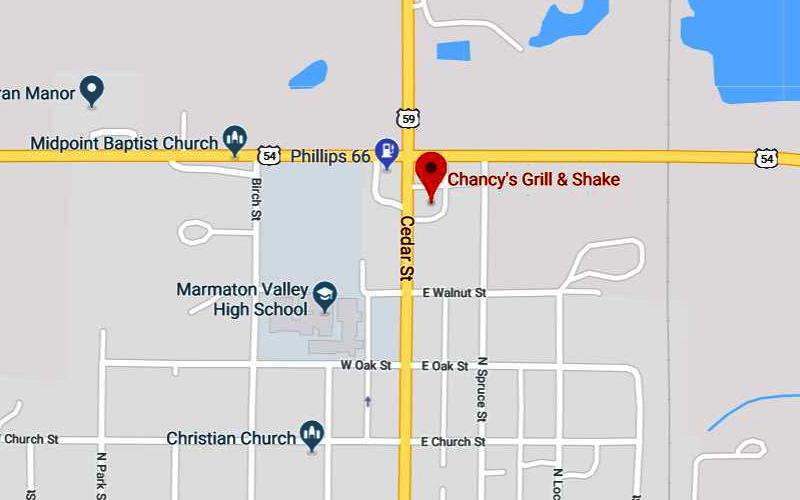 Chancy's Grill & Shake Map
Unique Kansas Restaurants
Kansas Attractions Kansas Travel & Tourism Home
LS-2/14 copyright 2009-2020 by Keith Stokes