Chanute-Wright Brothers Memorial

1 West Main
Chanute, Kansas 66720

Free Open 24/7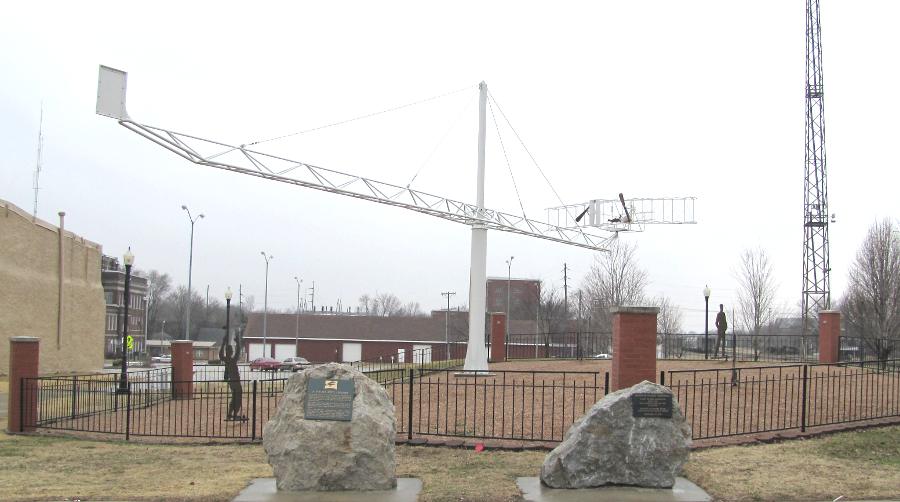 Chanute-Wright Brothers Memorial - Chanute, Kansas
The Chanute-Wright Brothers Memorial in Chanute, Kansas honors engineer and city namesake, Octave Chanute, and the Wright Brothers. Chanute was a mentor to Wilbur and Orville Wright and very influential in the early days of flight exploration. This nice pocket park has a metal sculpture of the Wright Brothers' first airplane suspended on a mobile which moves with the wind.
Located in downtown Chanute, the sculpture was dedicated in September 2003. The replica sculpture of the Wright Brothers plane measures 23 feet from wing tip to wing tip and 20 feet from nose to tail.
French born Octave Chanute never was a resident of Chanute. The town was named for him because he was responsible for building the railroad which went through the town and passes next to the memorial. Chanute designed railroads throughout the United States and built the first bridge over the Missouri River at Kansas City.
Although Octave Chanute's connection to heavier than air flight may not be often mentioned today, after his death, Wilbur Wright wrote: ''If he had not lived, the entire history of progress in flying would have been other than it has been.''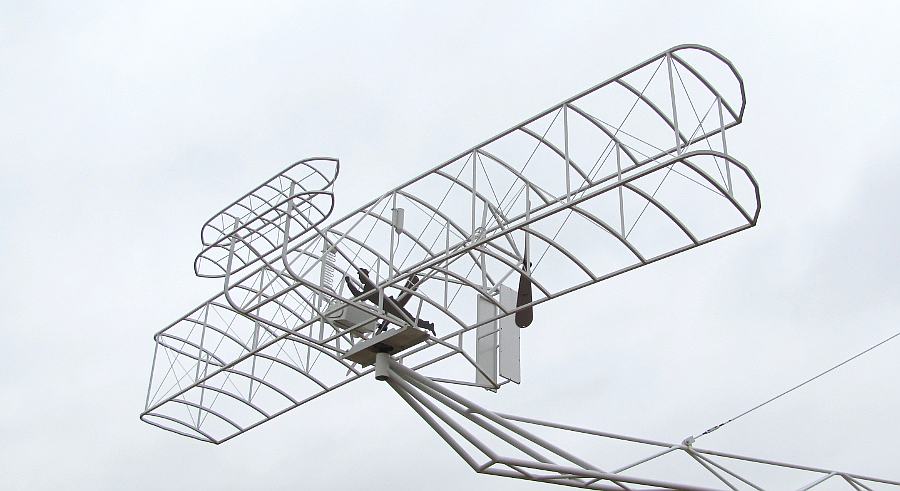 replica sculpture of the Wright Brothers plane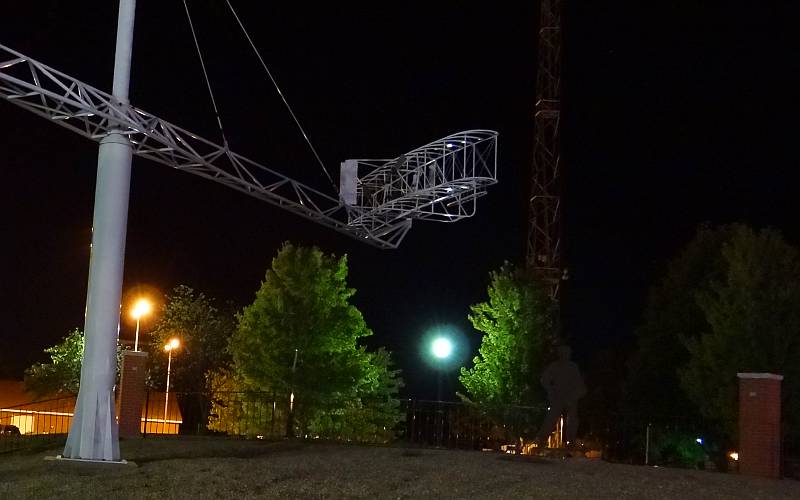 Downtown Chanute offers many good nighttime photo opportunities.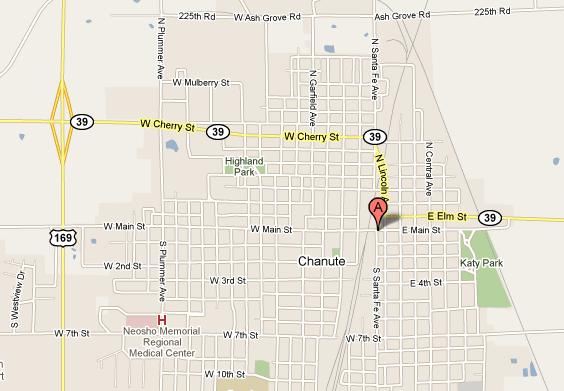 Chanute-Wright Brothers Memorial Map
copyright 2011-2019 by Keith Stokes