Cherry Creek Falls

11250 SW Clem Road
Chetopa, Kansas 67336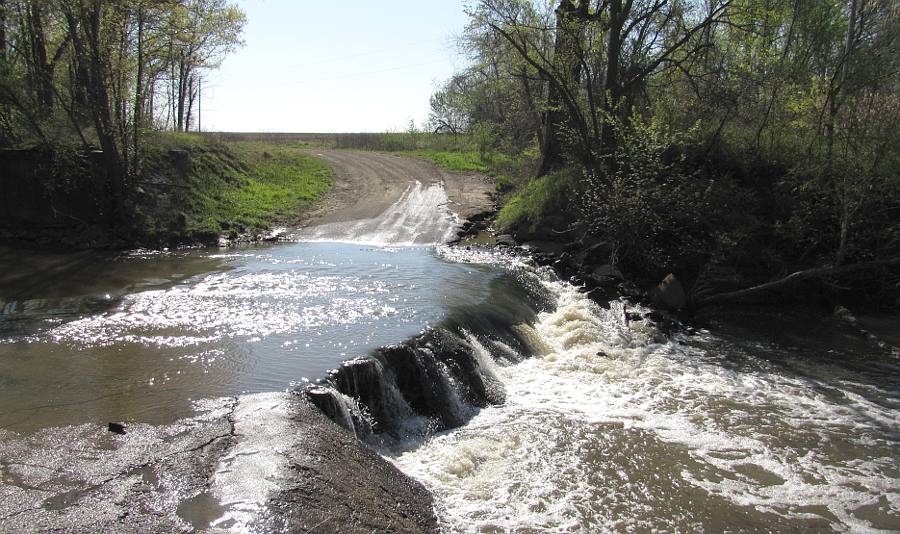 Cherry Creek Falls is a low water crossing a few miles southeast of Oswego, Kansas on Clem Road. I first learned of this waterfalls on Cherry Creek from Larry Hornbaker's Notes.
It is always a little scary going through one of these low water crossings the first time and the water did come up a bit higher than I liked. I wish they would put a depth gauge on these crossings. Larry Hornbaker said that when he visited this falls in early November, there was so much water that he didn't try to cross it.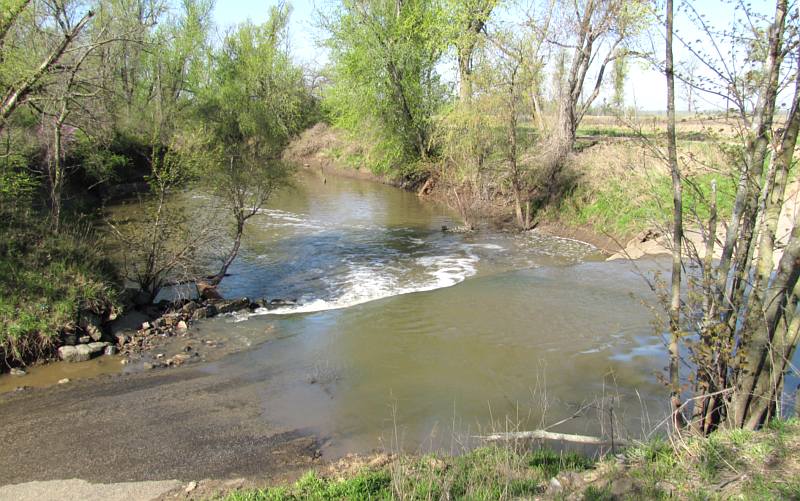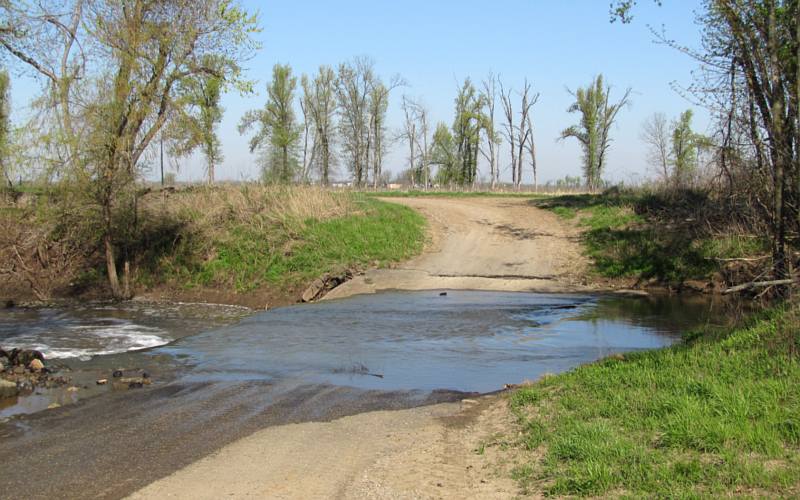 Clem Road low water crossing on Cherry Creek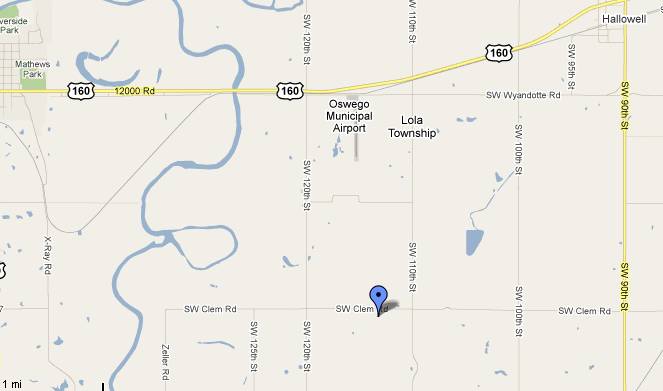 Cherry Creek Falls Map
Kansas Waterfall Guide
Kansas Attractions Kansas Travel & Tourism Home
copyright 20102011 by Keith Stokes