Chetopa Historical Museum

406 Locust
Chetopa, Kansas 67336
(620) 236-7121

Open by appointment and
in Spring through Fall
Call for hours.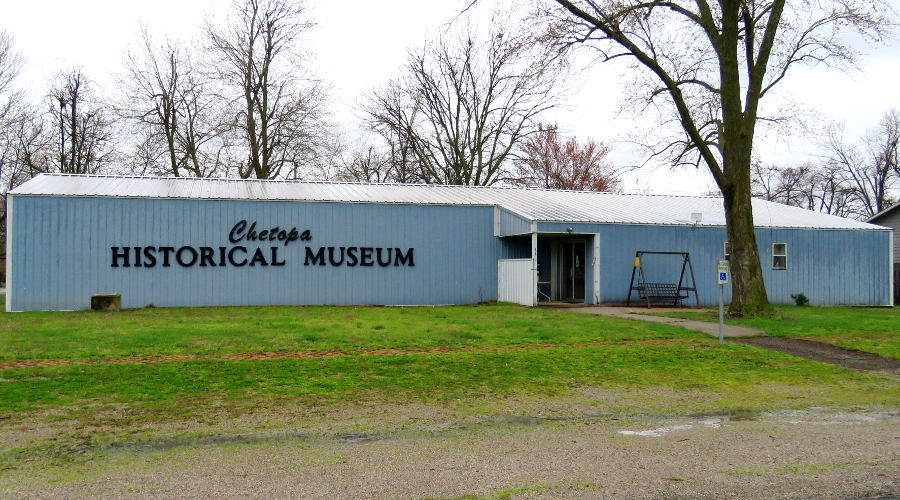 Chetopa Historical Museum - Chetopa, Kansas
The Chetopa Historical Museum in Chetopa, Kansas is operated by the Chetopa Historical Society, which was founded in 1946. The displays are quite interesting, though not professionally prepared
My particularly favorite parts were the exhibit devoted to the button factory in Chetopa which made buttons from mussel shells in 1921 and the room devoted to Chetopa's status as the Pecan Capital of Kansas. The museum also does a nice job of telling the stories of people from Chetopa, such as opera singer Robert Dean Smith, Lillian M. Dersham who operated the Dersham Drug and Book Store, Brigadier General Robert C. Karns and Osage Native American Chief Chetopah whom the town is named after.
Artifacts, microfilms and other documents are available for genealogical research.
The museum is open April through Fall, but may be open other times by appointment.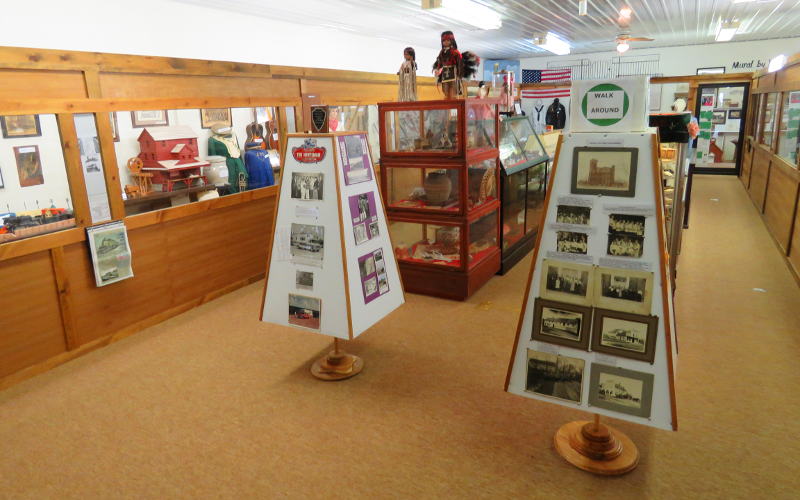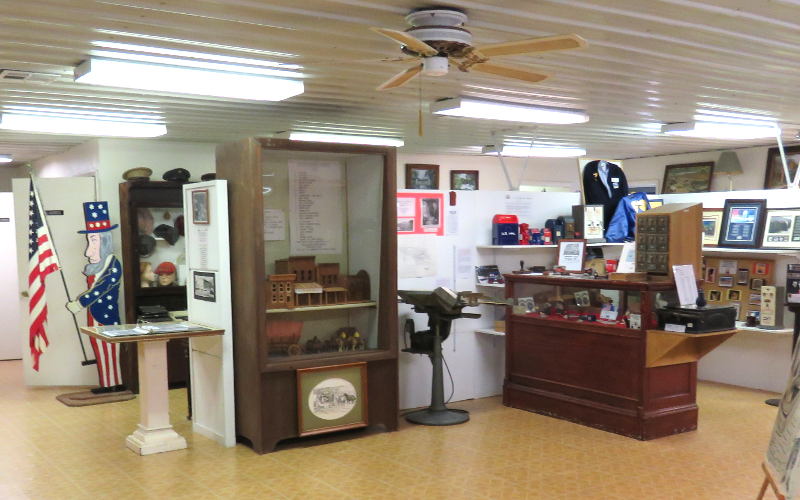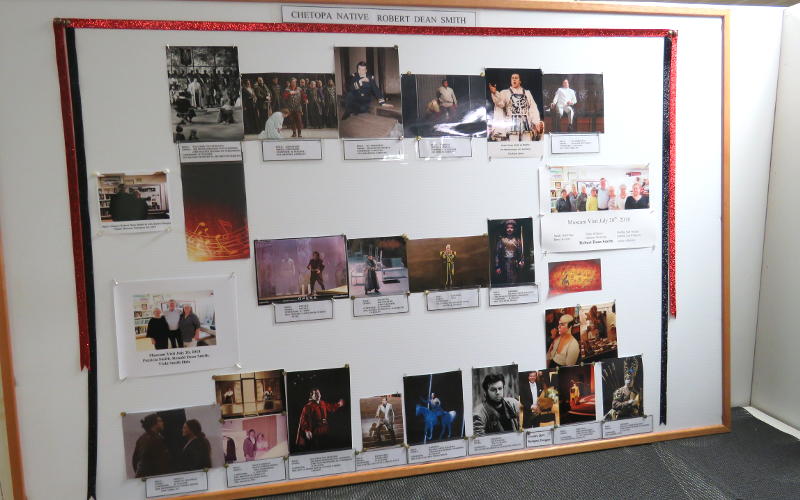 Roles portrayed around the world by tenor Robert Dean Smith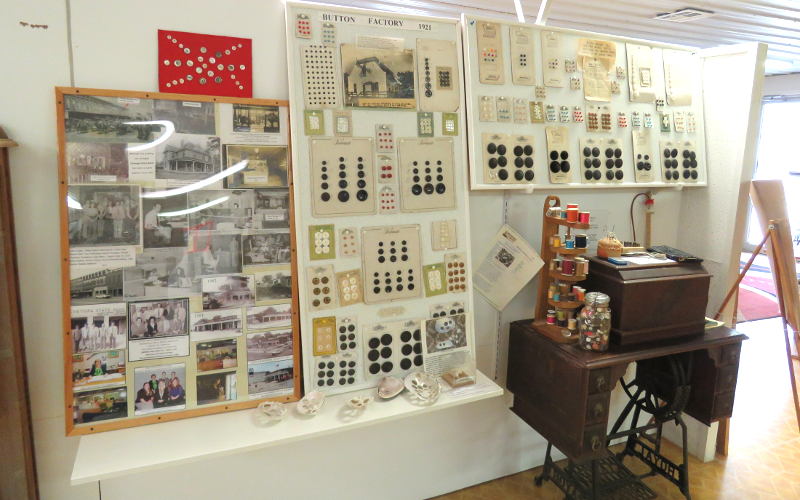 Buttons manufactured in Chetopa, Kansas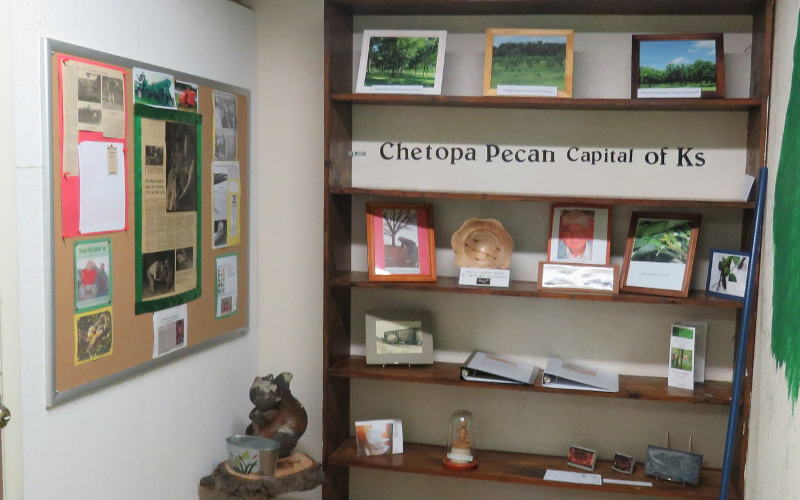 Chetopa Pecan Capital of Kansas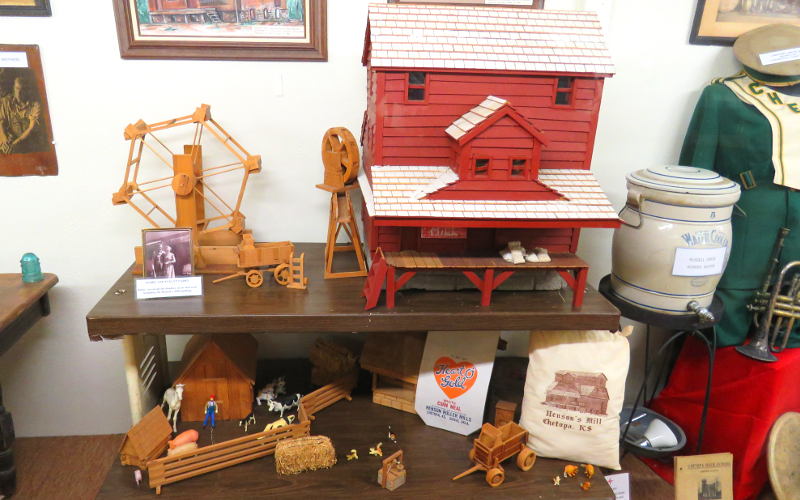 Henson's Mill Building and other one inch scale carvings by Bobby Parks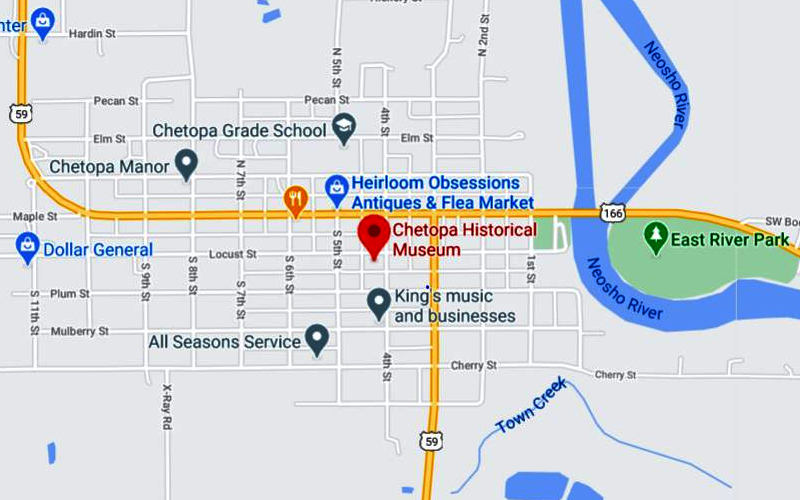 Chetopa Historical Museum Map
copyright 2019-2021 by Keith Stokes