Chisholm Trail Park
Chisholm Trail Sculpture by Franklin L. Jensen

61st Street North (just east of I-135)
Park City, Kansas 67219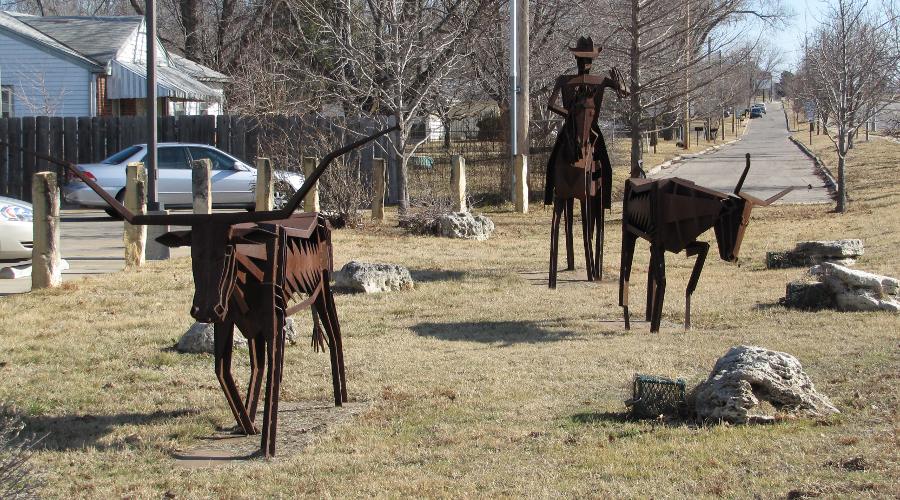 Chisholm Trail Park - Park City, Kansas
Following the Civil War, the Chisholm Trail was used to herd cattle from Texas to Abilene, Kansas where they could be shipped by train to the cities in the eastern United States. This small park in Park City, Kansas commemorates the Chisholm Trail with an historic marker and a sculpture by the metal artist, Frank Jensen. Frank is the mostly retired artist who has Henry's Sculpture Hill in the nearby community of Augusta.
The metal plate sculpture depicts a cowboy on horseback, hearding two longhorn cattle.
Chisholm Trail Park is just a couple of hundred feet east of I-125 on 61st Streeet North. Just across the street from the Spangles Restaurant at 1023 East 61st Street North.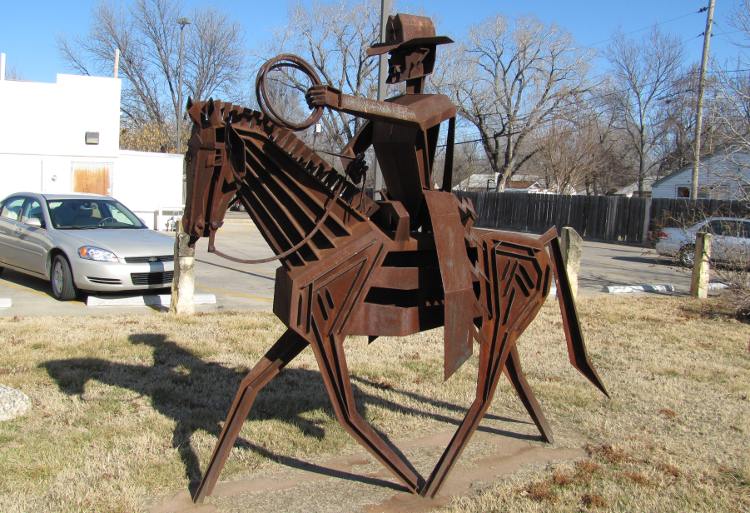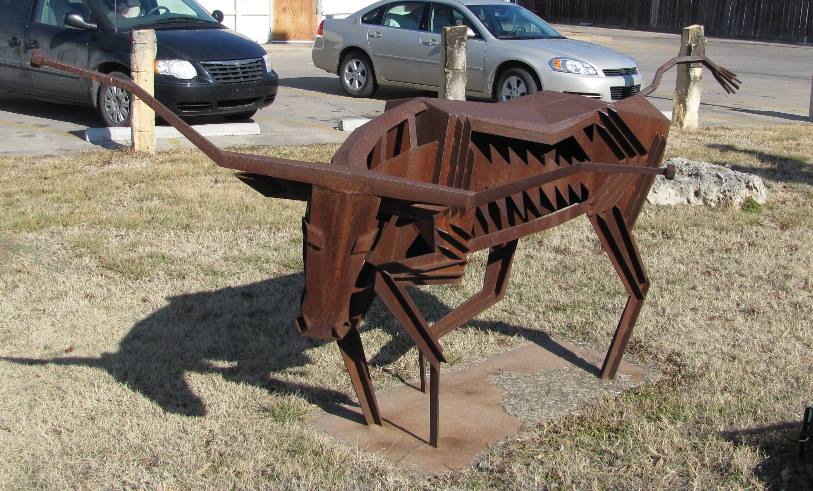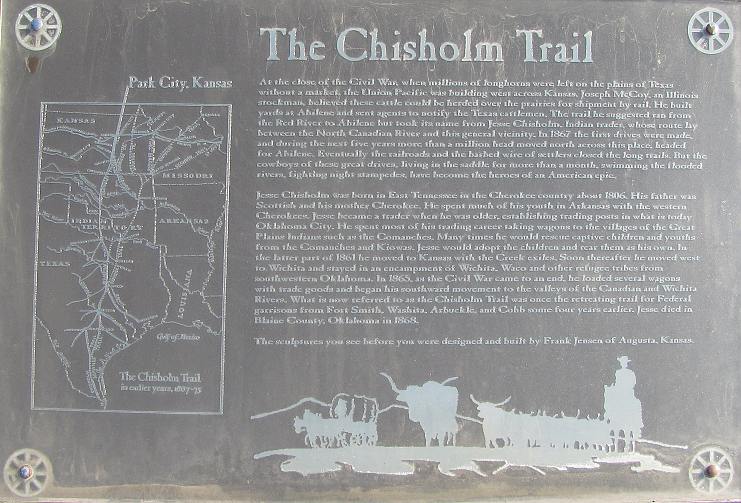 "At the close of the civil war, when millions of longhorns were left on the plains of Texas without a market, the
Union Pacific was building west across Kansas. Joseph McCoy, an Illinois stockman, believed these cattle could
be herded over the prairies for shipment. He built stockyards at Abilene and sent agents to notify Texas cattlemen.
The trail he suggested ran from the Red River in Texas and took its name from Jesse Chisholm, Indian Trader.
In 1867, the first drives were made and during the next five years more than a million head moved north..." larger image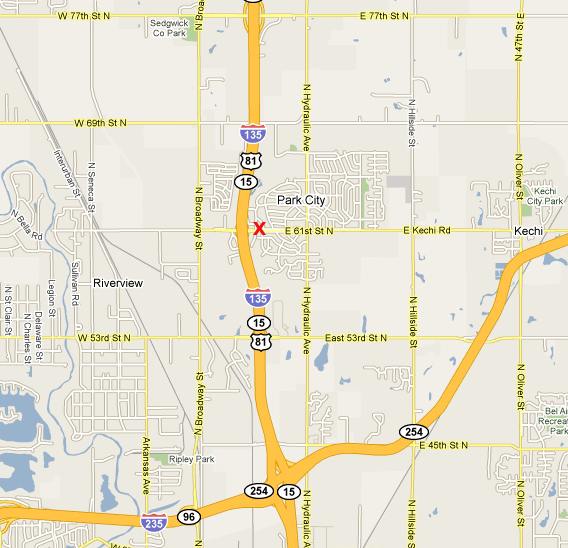 Chiholm Trail Park Map
Henry's Sculpture Hill
Kansas Attractions Kansas Travel & Tourism Home
copyright 2010-2016 by Keith Stokes