Coleman Factory Outlet & Museum

235 N St. Francis
Wichita, Kansas 67202
(316) 264-0836

Monday - Friday: 9 AM - 6 PM
Saturday: 9 AM - 5 PM
Free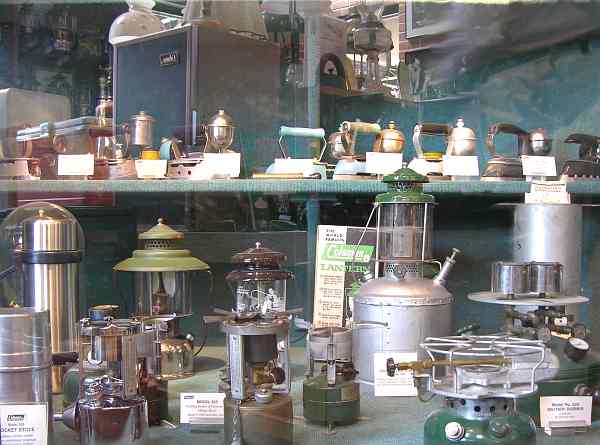 The Coleman Museum fills about two hundred square feet in the front corner of the Coleman Factory Outlet store in Wichita, Kansas. Although the museum isn't a large enough to justify a special trip (unless you are wanting to shop in the Coleman factory outlet), the museum is free and may interest visitors to the other attractions of Wichita's Old Town district.
The Coleman company was founded in 1900 by William Coffin Coleman, who began selling gasoline pressure lamps in 1900 in Kingfisher, Oklahoma. He moved to Wichita, Kansas, in 1902.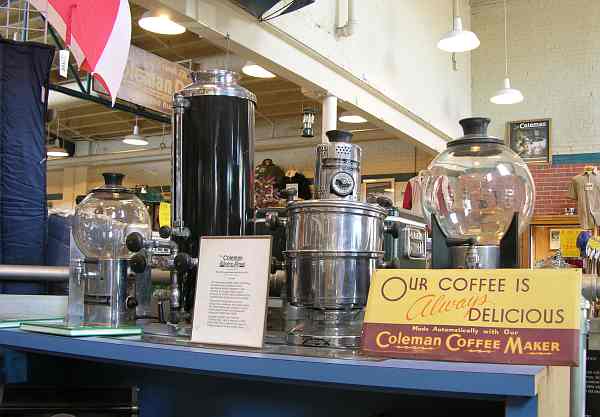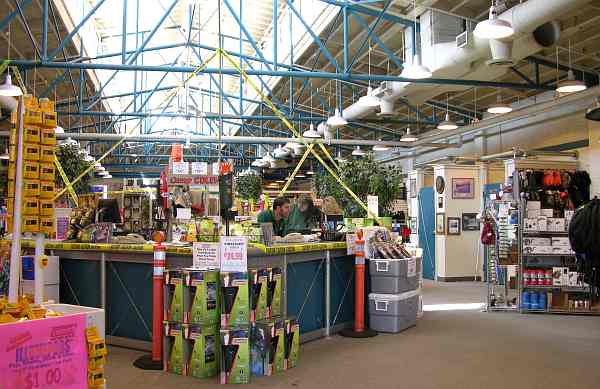 Coleman Factory Outlet store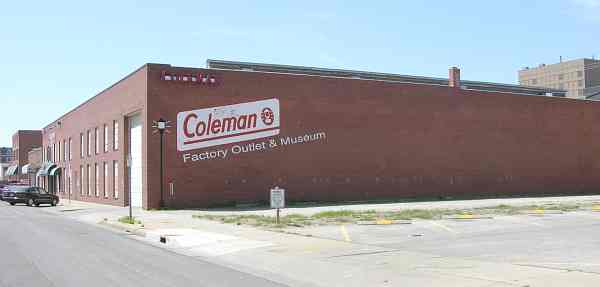 Coleman Factory Outlet and Museum - Wichita, Kansas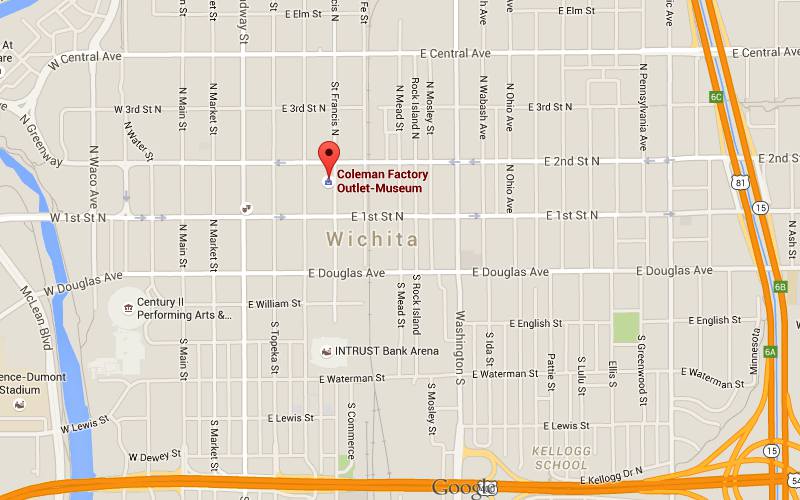 Coleman Factory Outlet and Museum Map
copyright 2006-2015 by Keith Stokes