Colonial Fox Theatre

407 North Broadway
Pittsburg, Kansas 66762
(620) 235-0622

Open Tuesday - Saturday
Call for hours or to schedule a tour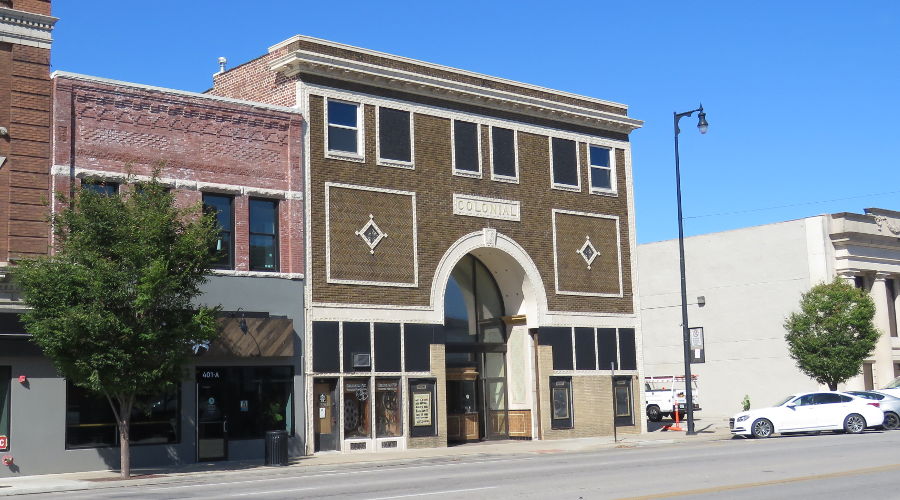 Colonial Fox Theatre - Pittsburg, Kansas
The Colonial Fox Theatre in Pittsburg, Kansas operated from 1920 until 1987. That might have been the end of this fine building, but in 2006, five local general contractors founded the Colonial Fox Theatre Foundation (CFTF) to save the theater. Preservation work began and the theater was added to the National Historic Record in 2008. The foundation now has has more than 300 community volunteers and sustaining donors.

I visited the Colonial Fox Theatre in 2020, stopping at the Foundation office next door and asking if I could photograph the theater. The Marketing Coordinator, Casey McCafferty, locked up the office and took on a tour of the impressive old building. After 14 years, it looks like they are about half way through the project. It takes real vision to work on a project that will take a generation! It still looks rough, but the bones of a fine building are here.
Tours of the Colonial Fox Theatre are available from May to October with two weeks of advance notice. Please allow us to check our availability for the date and time you specified. Use this form to request a tour.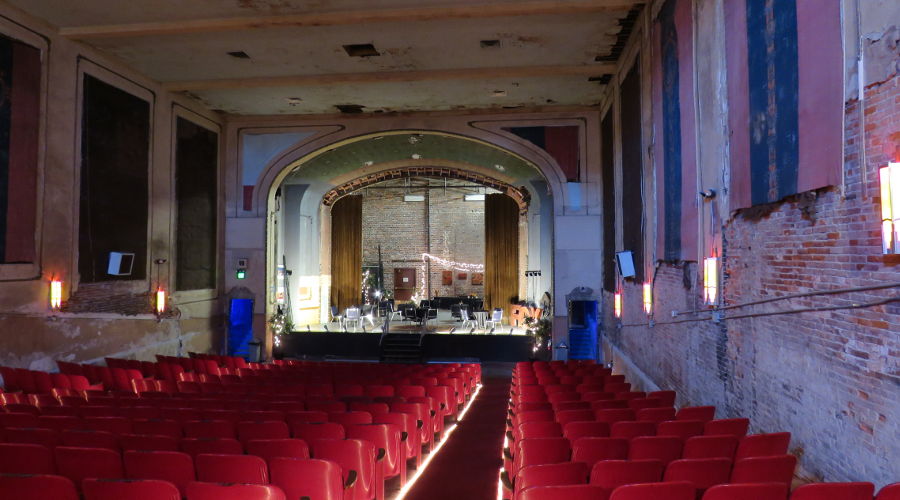 620 seat main house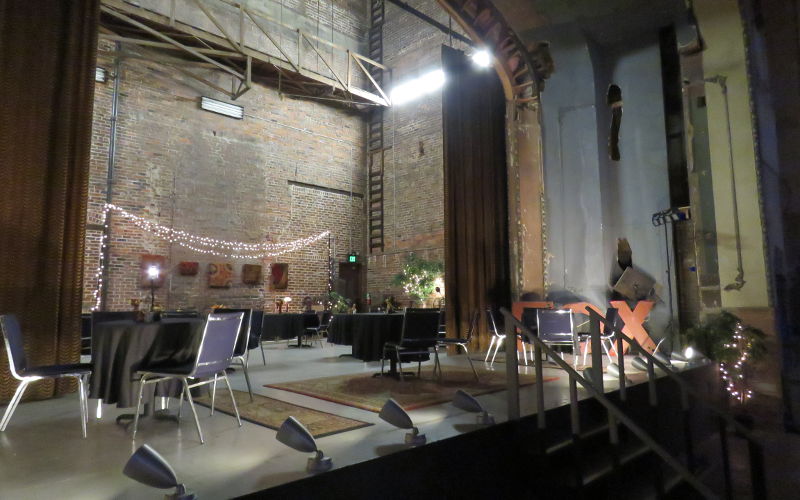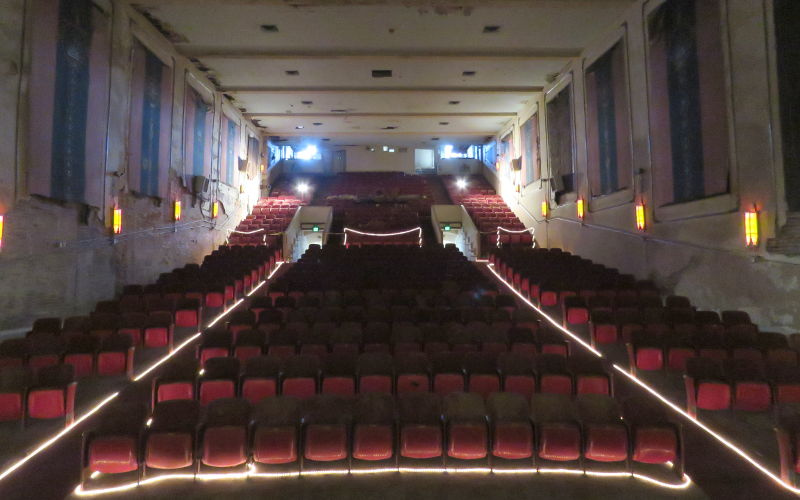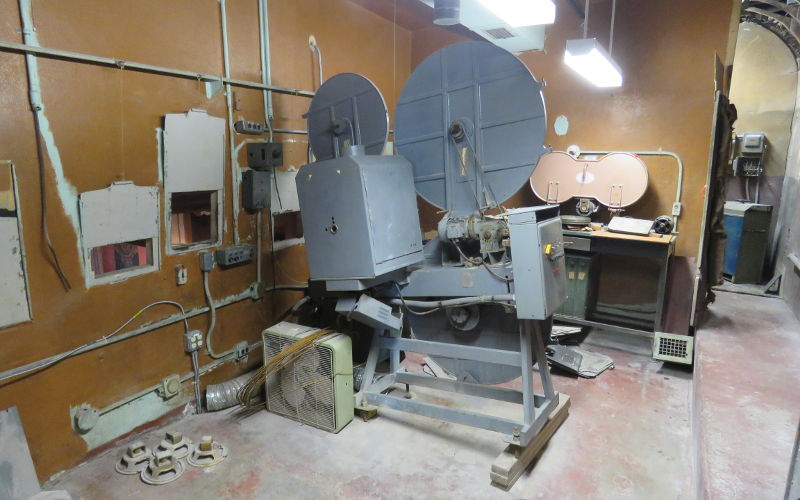 Projection Room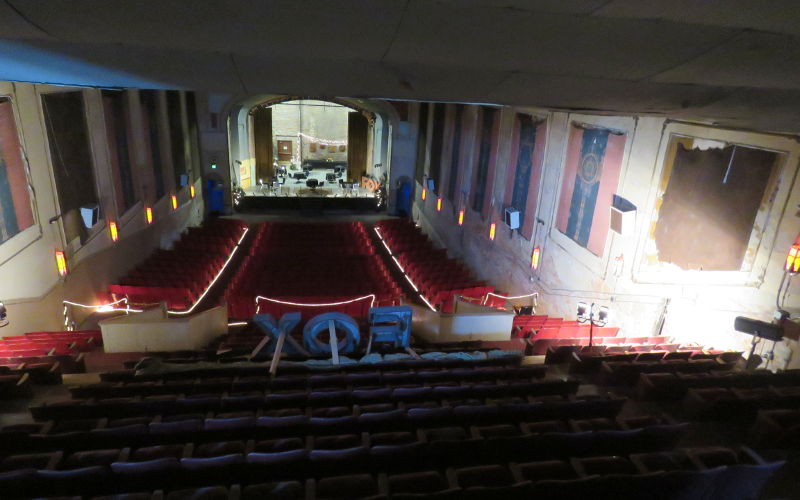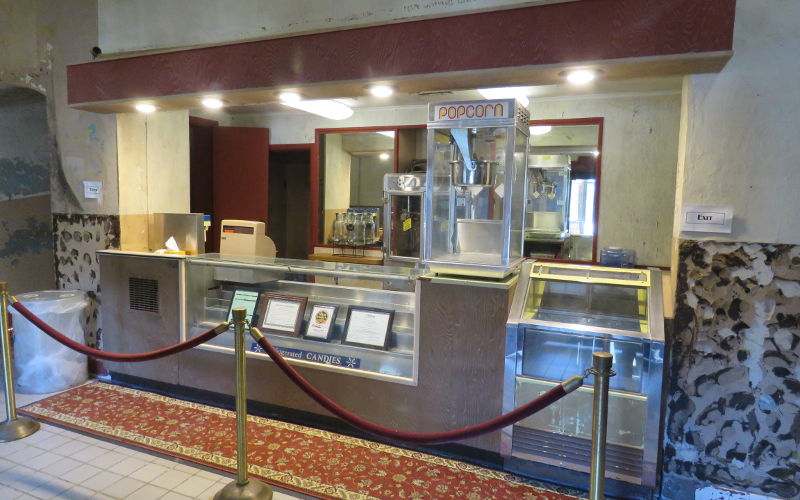 Concession Stand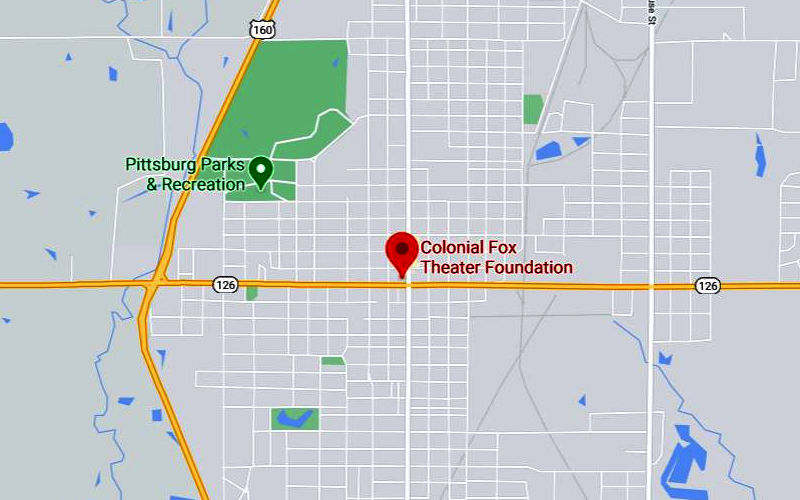 Colonial Fox Theatre Map
copyright 2020 by Keith Stokes