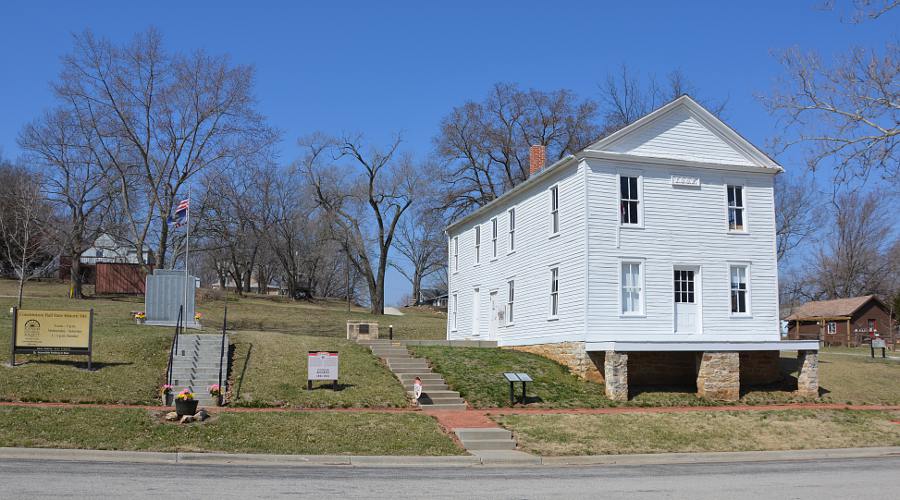 Constitution Hall State Historic Site
The Lecompton, Kansas building known as Constitution Hall was built by Samuel Jones in 1856. The lower floor served as the United States Land Office and the upper floor was the occasional seat of the District Court, as well as being used by the Pro slavery Kansas Territorial Legislature in 1857.
In January of that year, the second territorial legislative assembly met in this hall. On October 19, the Lecompton Constitutional Convention met and drafted a pro-slavery constitution which would be used for obtaining Kansas statehood. The document would have protected slavery no matter how the people of Kansas Territory voted, but it was defeated at the national level and never went into effect.
Today the first floor of Lecompton Constitution Hall has a small gift shop and a modest museum about the building's use as a Land Office. The upper floor has a few displays but is mostly still used as a meeting hall. Special history related events are often held here on Sunday afternoons.
Operated by the Kansas State Historical Society.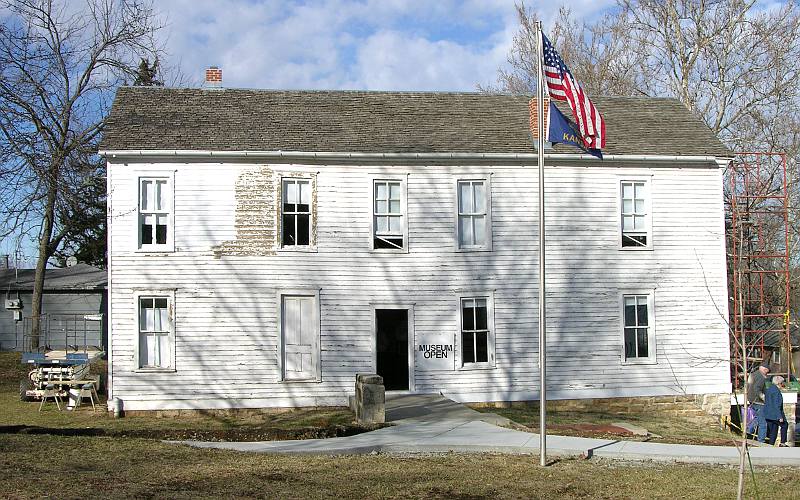 Constitution Hall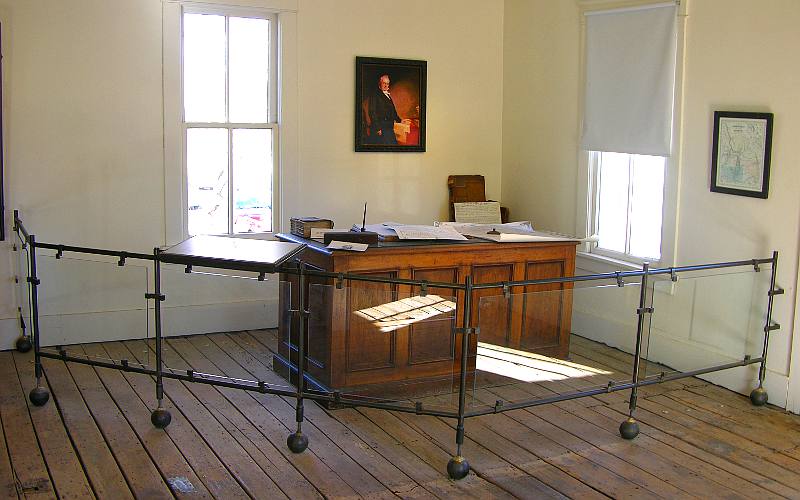 Recreation of how the Lecompton land office may have looked in the late 1850s.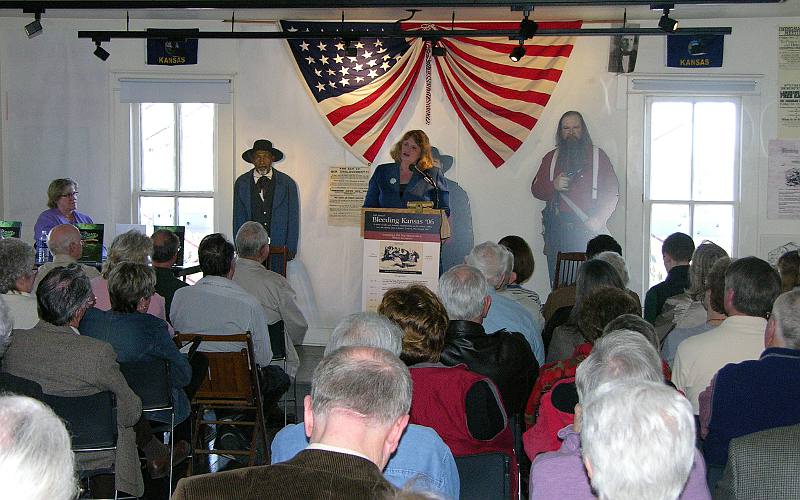 L. Candy Ruff presenting Hell Bent to Lawrence: D.R. Anthony Rides With News of Kansas Statehood
in Constitution Hall on Kansas Day, 2006. Jennie Chinn, Executive Director of the Kansas State
Historical Society is sitting at the upper left.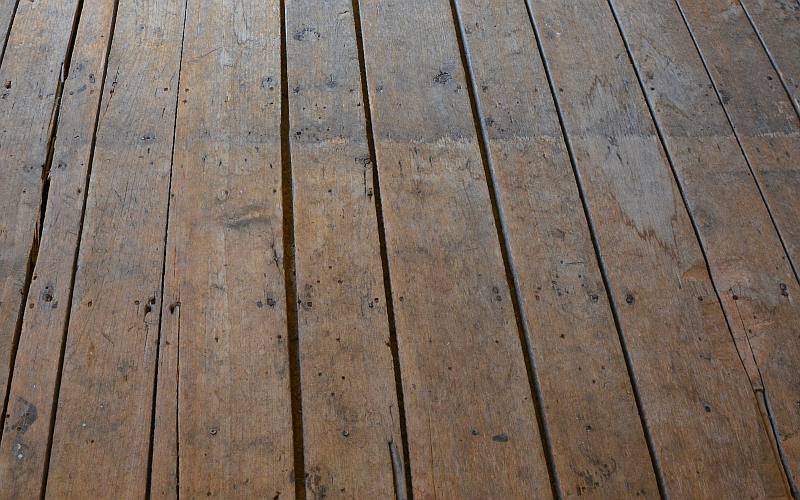 Original cottonwood floor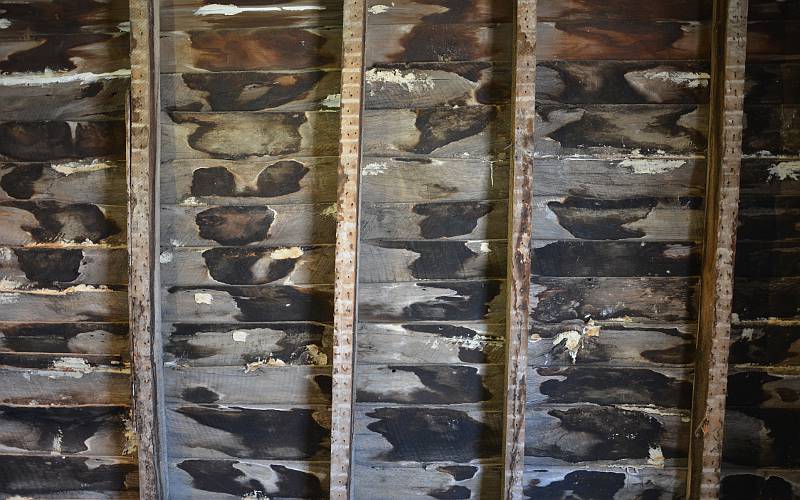 exposed 157 year old wall (prints of this photo)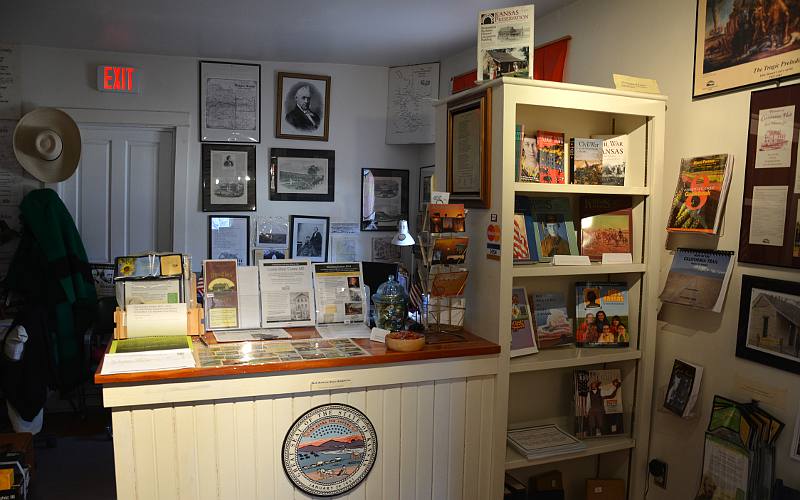 Gift shop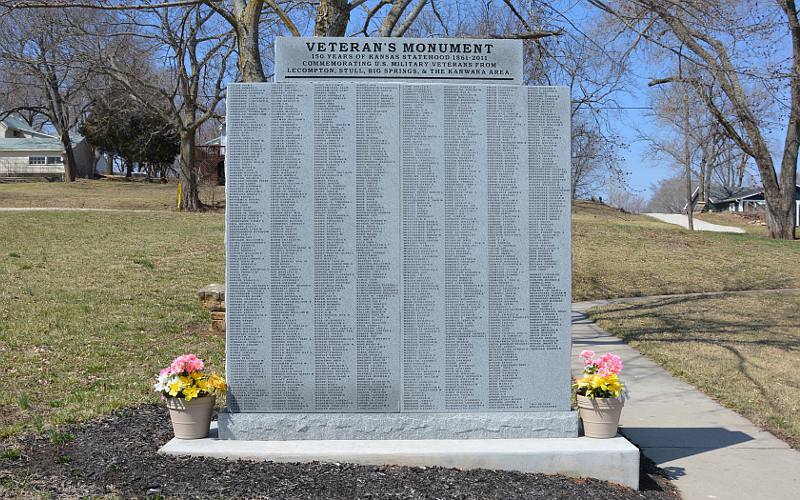 Veteran's Monument honoring local veterans from the first 150 years of Kansas statehood (1861-2011)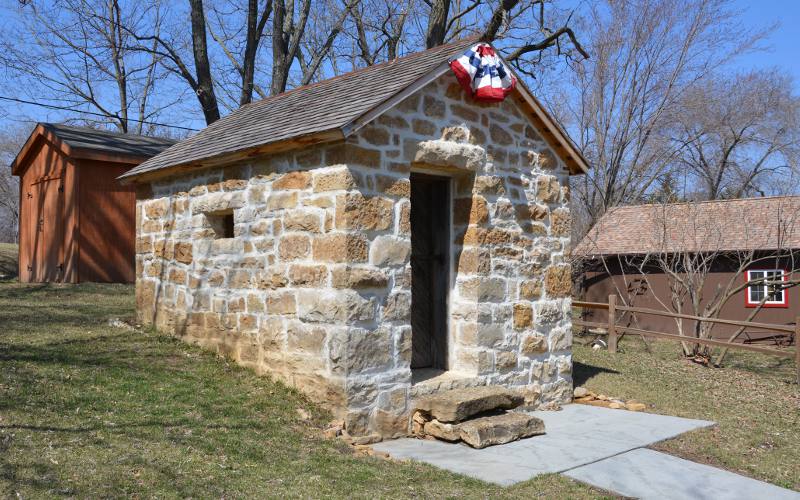 Lecompton Town Jail which was moved to this site in 2013.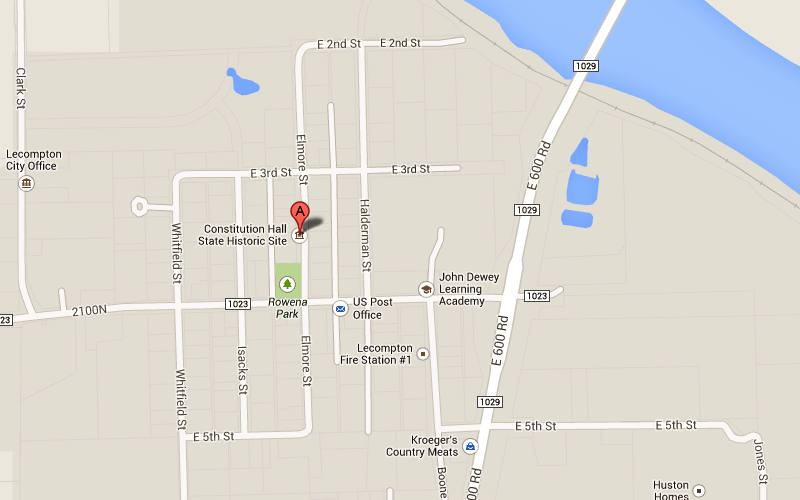 Constitution Hall Map
Lecompton Constitution Hall web site
Kansas Attractions Kansas Travel & Tourism Home
copyright 2006-2023 by Keith Stokes