Coronado Quivira Museum

105 West Lyon Street
Lyons, Kansas 67554
(620) 257-3941

Tuesday through Friday: 9AM to 5PM
Saturday: 9AM to 2PM

Adults $3.00 Children 5-12 $2.00
Rice County Residents Free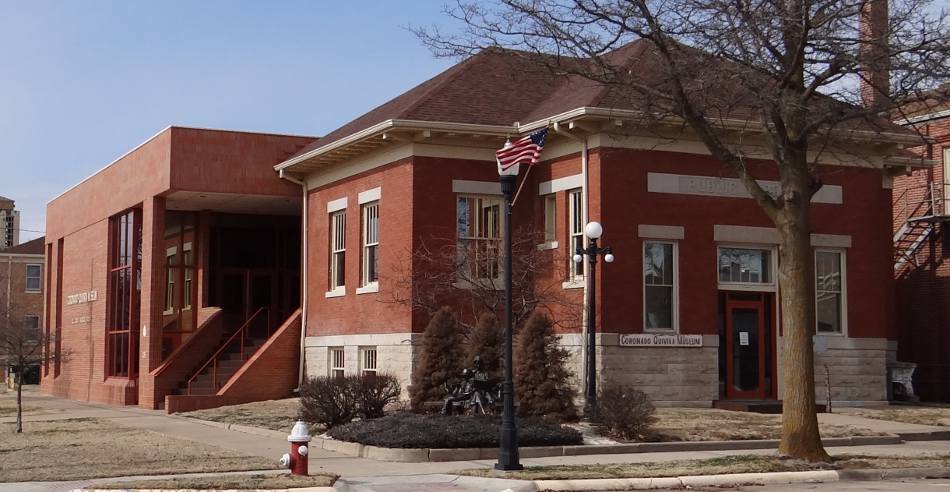 Coronado Quivira Museum - Lyons, Kansas
The Coronado Quivira Museum in Lyons, Kansas is a very nice little museum with well designed and labeled exhibits. The museum is operated by the Rice County Historical society, which began collecting artifacts in 1927.
The museum has excellent displays devoted to Coronado's expedition and from the Quivira and other Native Americans who made Rice County home. Other exhibits include locally made or used tools, medical technologies and other general historical collections, clothing and textiles, photographs, and an extensive archival collection of books, scrapbooks, correspondence and other records. I was particularly interested in the exhibits related to early Native American culture in Kansas.
The Coronado Quivira Museum offers two unique tours of Rive County historic sites from mid May to mid October. The Prehistoric Sites Tour offers an personal look at Native American petroglyphs, council circles, and the Serpent Intaglio. The Santa Fe Trail Tour is available as a 1/2 or full tour. The eastern half includes stops at Little Arkansas Crossing, Chavez Murder site, and Atlanta Township site. The western half includes stops at Father Padilla's Cross, Buffalo Bill's Well, Cow Creek Crossing, Ralph's Ruts and Gunsight Notch. The cost is $10 per vehicle for the Prehistoric or 1/2 Santa Fe Trail tours or $20 for a full Santa Fe Trail tour. They must be booked at least 48 hours in advance, but I recommend booking as early as possible.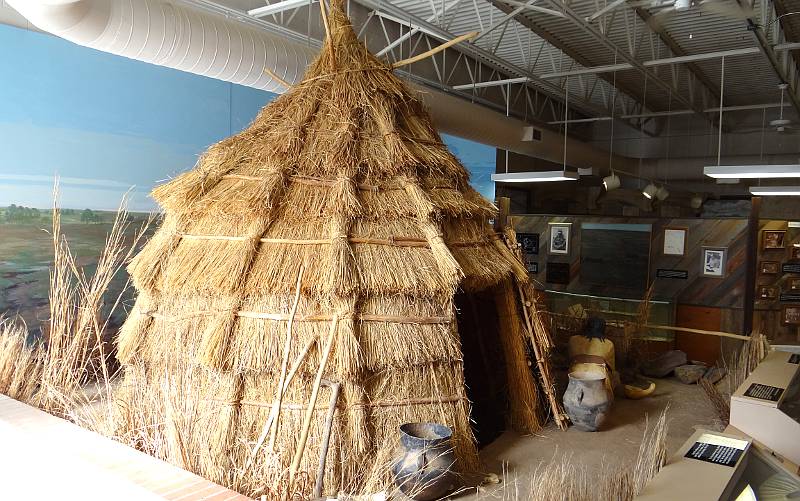 Quiviran Culture Exhibit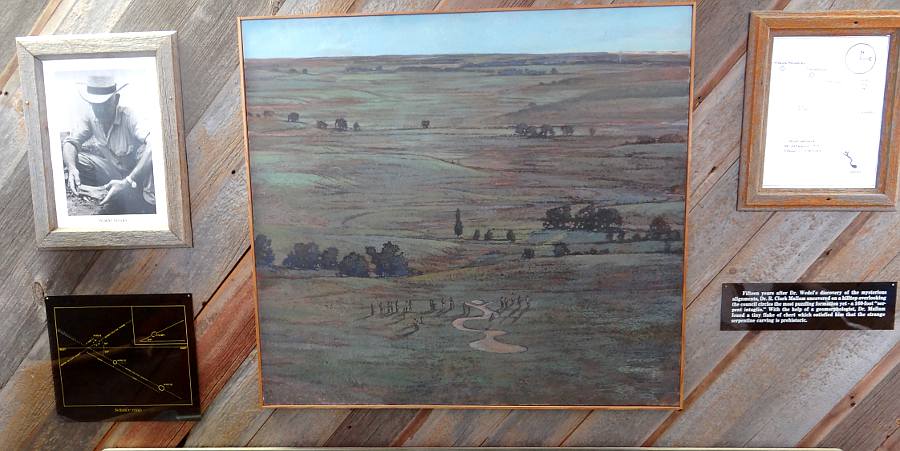 The Serpent Intaglio was dug by Indians sometime around 1200-1300 A.D. and is approximately 160'. long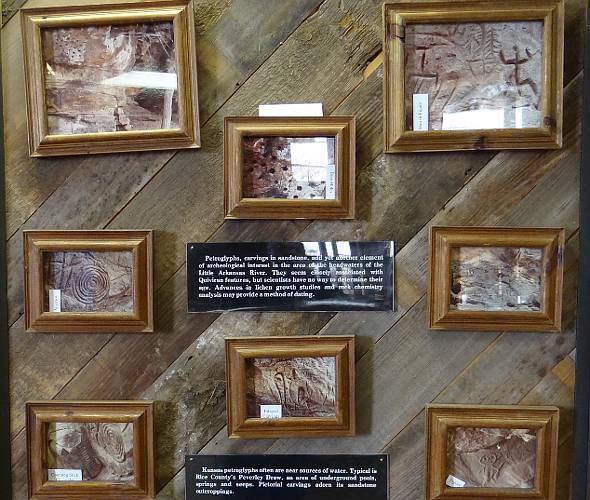 Native American petroglyphs in Rice County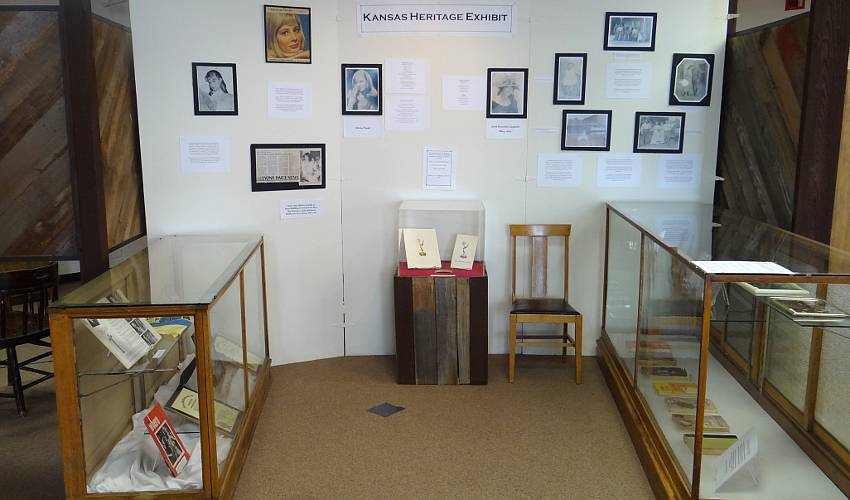 From Rice County to Hollywood: Shirley Knight and Mary Astor (temporary exhibit in February 2012)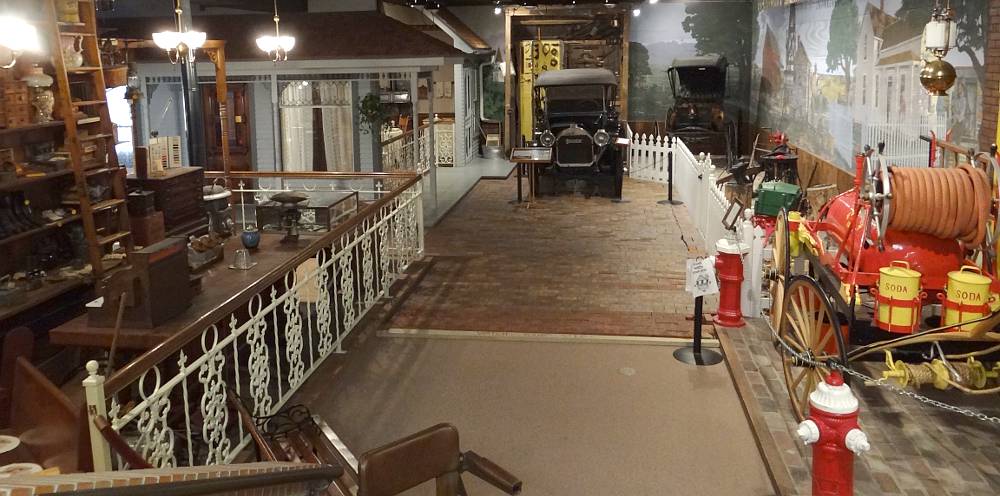 Basement exhibits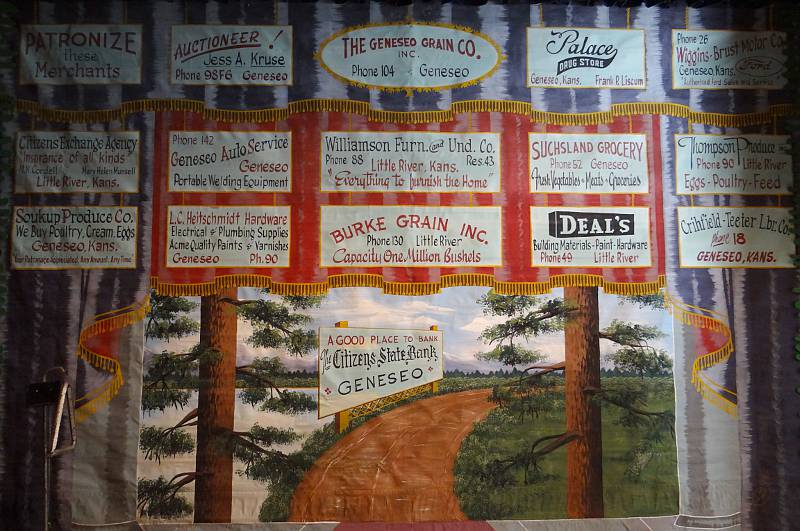 This small stage advertising curtain is one of the best preserved in Kansas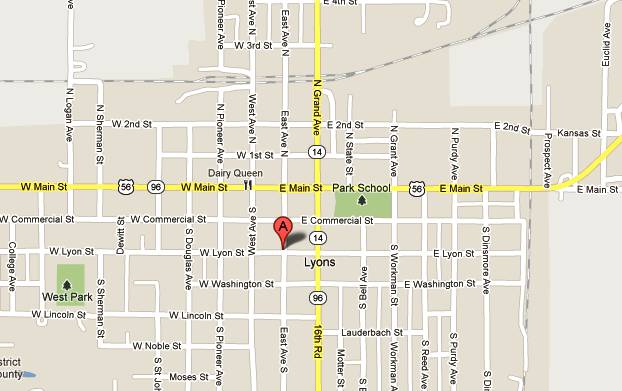 Coronado Quivira Museum Map
copyright 2012-2015 by Keith Stokes