Cottonwood Ranch

14432 US Highway 24
Studley, Kansas 67740
(785) 627-5866

Open
May 1 - September 30
Thursday, Friday & Saturday
9AM - noon / 1 - 5PM
Grounds open during daylight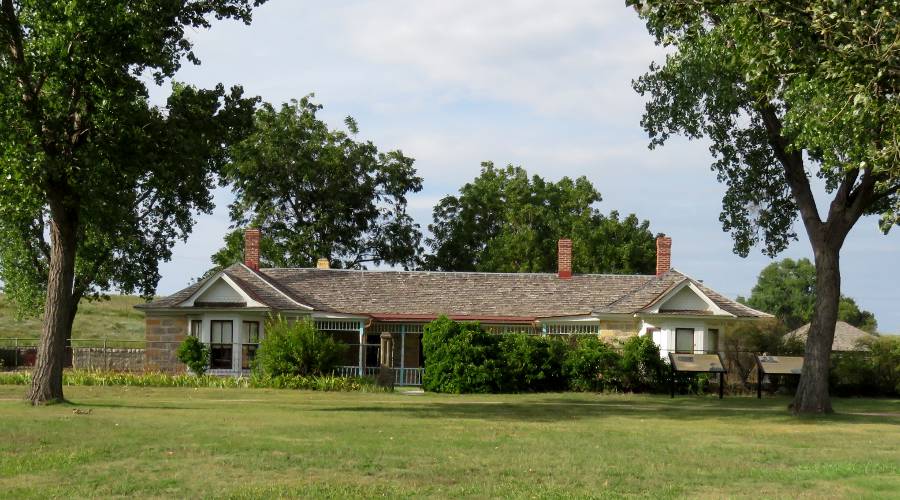 Cottonwood Ranch - Studley, Kansas
Cottonwood Ranch is a Kansas State Historic Site along US Highway 24 near Studley, in northwest Kansas.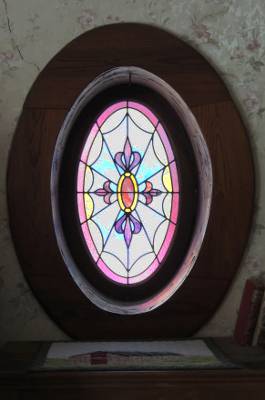 The ranch was settled by Abraham Pratt, who first came to Kansas from Yorkshire, England during the Colorado Gold Rush. After returning to England, he came back to Kansas in 1880 and settled adjoining land with his sons Tom and John Fenton. The Pratts built a one room stone house with a sod roof and a dirt floor, which John slowly expanded into the beautiful stone building we see today. The Pratts raised Merino sheep until 1904 when wool prices dropped.
John was joined by his fiancee, Jennie Elizabeth Place, in 1888. They married and had two daughters. The oldest of those daughters, Hilda, lived at the ranch until 1978. The State of Kansas purchased 23 acres of the John Fenton Pratt ranch in 1983, including 5 of the original ranch buildings - the house, stable, bunkhouse, wash house and shearing shed. The same year, the ranch property was listed on the National Register of Historic Places as the John Fenton Pratt Ranch. It is operated today by the Kansas State Historical Society in partnership with Friends of Cottonwood Ranch. The furnishings are the same ones which the Pratt family used and many of them date to the 1800s.
John Pratt kept detailed records of daily life, down to where each item added to the home was purchased and how much it cost. For example, the four stained glass windows (the one at right is in the guest bedroom) were purchased from the Studley Lumber Yard in 1896. There are four stained glass windows in the ranch house.
Don Rowlinson, who has been the Cottonwood Ranch Curator since 1985, knows every detail of those records. He is a fourth generation Kansas cowboy and is as fascinating to talk to, as the ranch is to visit. We arrived at the ranch just after closing, but he generously invited us in and spent another half hour showing us the ranch house and telling us interesting stories about its history.
Although the Cottonwood Ranch House is only open Thursday - Saturday, May through September, the grounds are open daylight hours year around and there are many signs providing details of the history of the ranch.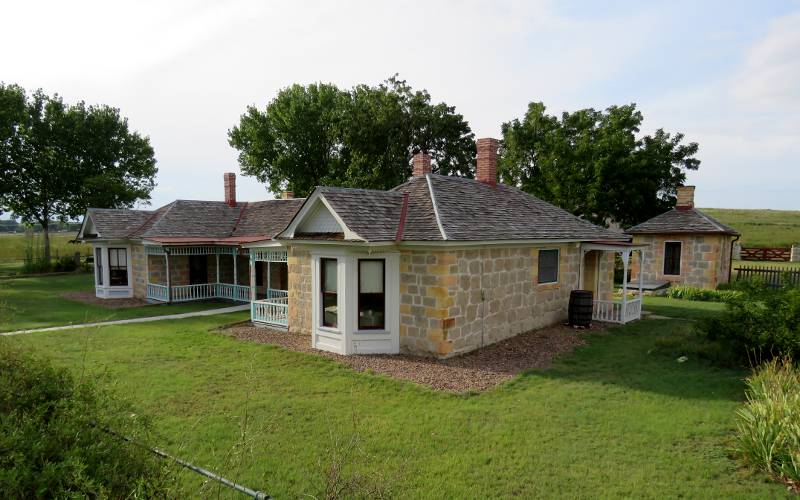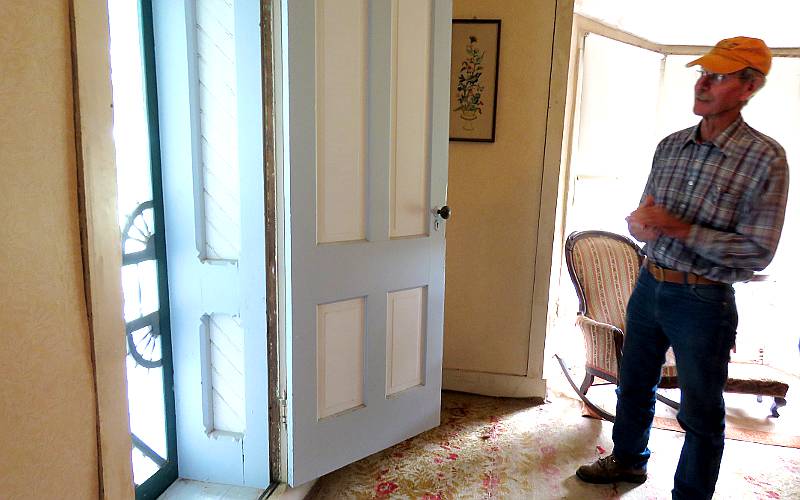 Don Rowlinson, Cottonwood Ranch curator, explaining how details of the ranch history have been learned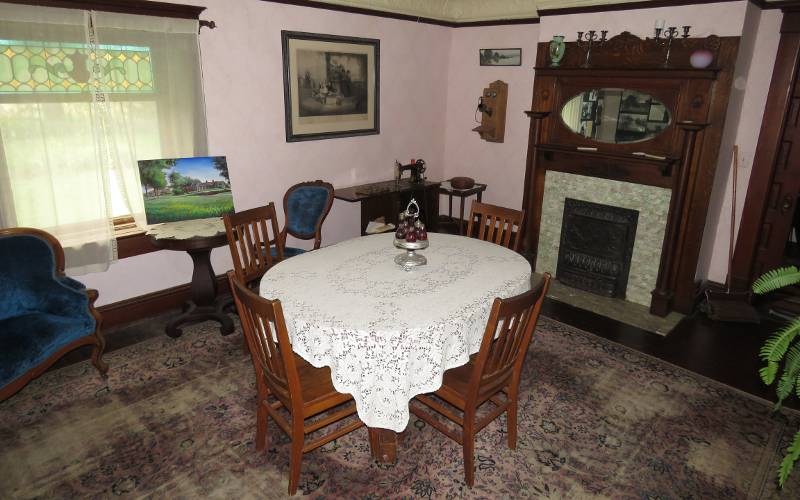 Living room at the center of the house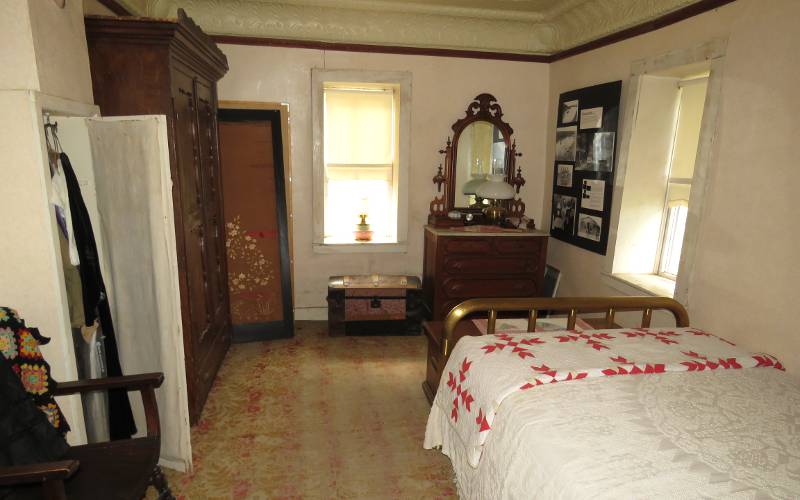 Northwest bedroom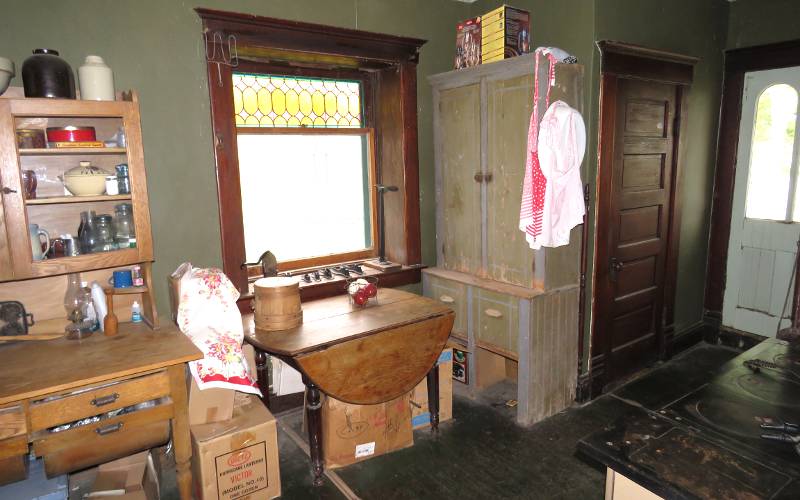 Download recipes from the Cottonwood Ranch kitchen of Hilda Pratt.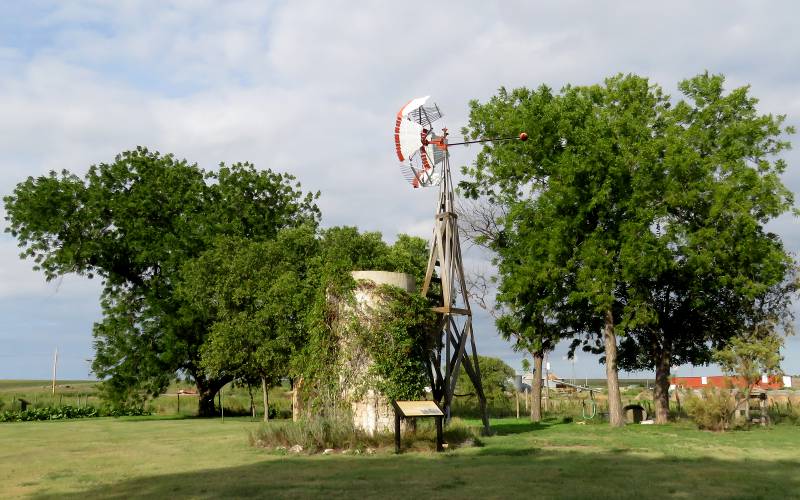 Replica windmill and original water cistern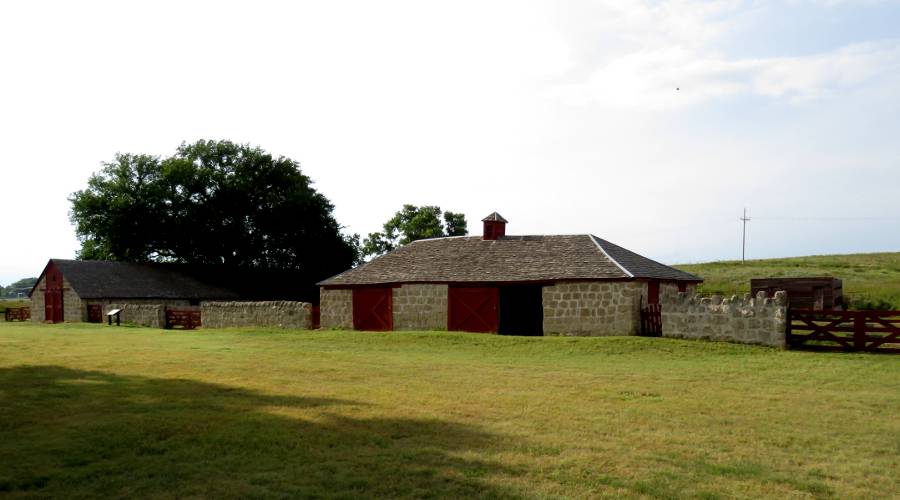 Shearing and lambing building at far left, shop and stable in center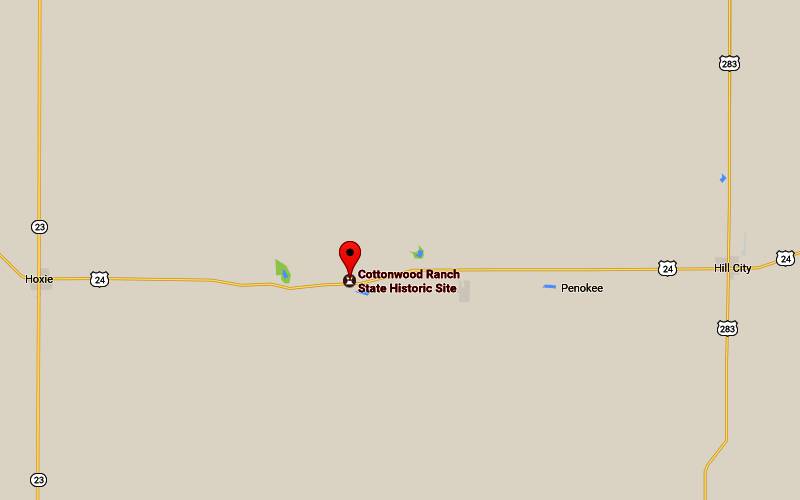 LS-1/17 copyright 2016-2019 by Keith Stokes