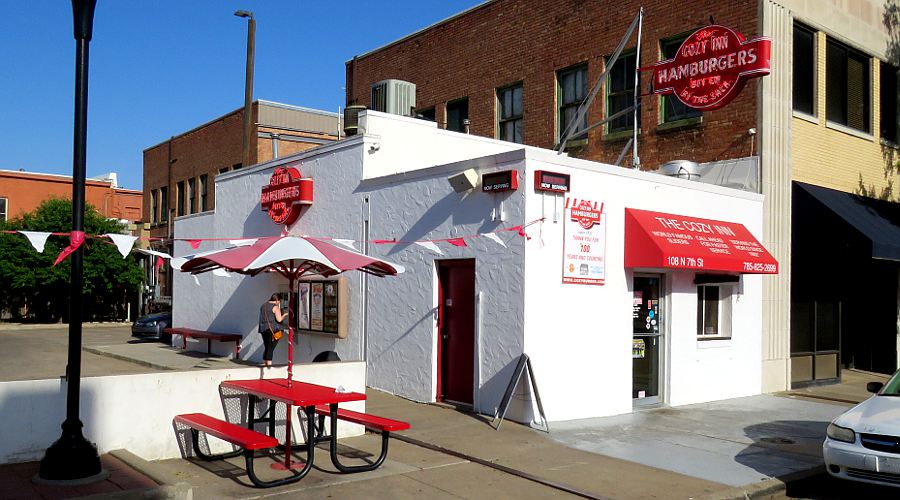 The Cozy Inn - Salina, Kansas
Cozy Inn in Salina, Kansas, sells hamburgers by the sack. The tiny burgers are prepared on the same 100+ year old grill used since the restaurant opened in 1922. The tiny restaurant has only 6 seats along an old counter covered with news clippings about the Cozy Inn from over many years. The interior of the restaurant always smells like hamburger and onions, so if you don't care to smell the same, you should use the walkup window.
The Cozy Inn opened just one year after the first White Castle, which opened in Wichita, Kansas. Like many early burger joints the building has the same white color and straight lines, while selling small square burgers, and the slogan "Buy em by the sack."
The Cozy Inn serves all of their burgers with onions and they do not offer cheese. Tradition is that an employee was once fired for adding cheese. The burgers are $1.59, with doubles a $2.69 as of March 2023. The only items sold in the Cozy Inn are 90% lean hamburgers, potato ships, soda, coffee hot chocolate and Cozy Inn souvenirs. Purchased by the sack, the burgers are sometimes unwrapped, just stacked in the Cozy Inn brown paper sack.
The original owners once tried replacing the tiny, 18 by 36 inch cast iron grill with a new grill. But the regulars complained that the hamburgers just didn't taste the same, and they had to bring the old one back.
The Cozy Inn changed hands a few years ago. The new owner kept things much the same, except the hamburgers are now a little bigger: 16 to the pound, down from 25.
But ultimately, the attraction of the Cozy Inn is more about the history and atmosphere, than about the food.
Open 10-9 Monday - Saturday, 11-8 on Sunday. The Cozy Inn also ships frozen burgers. Burgers are available frozen at the restaurant for a 20 cent savings.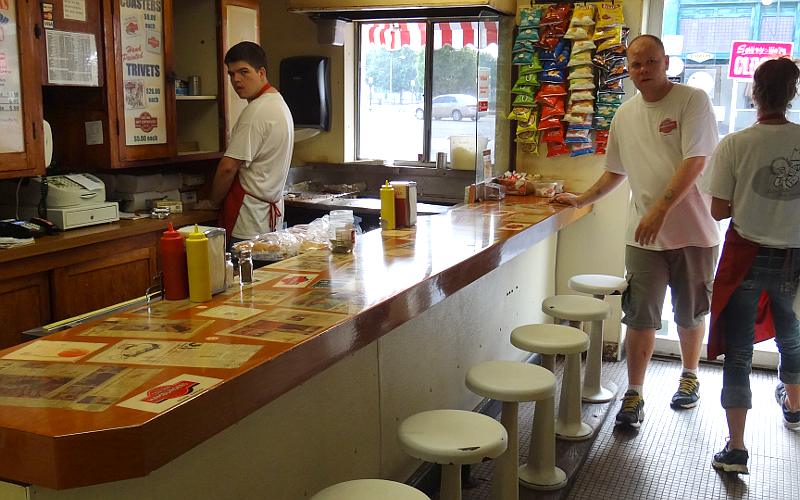 The only seats are at this small, old counter.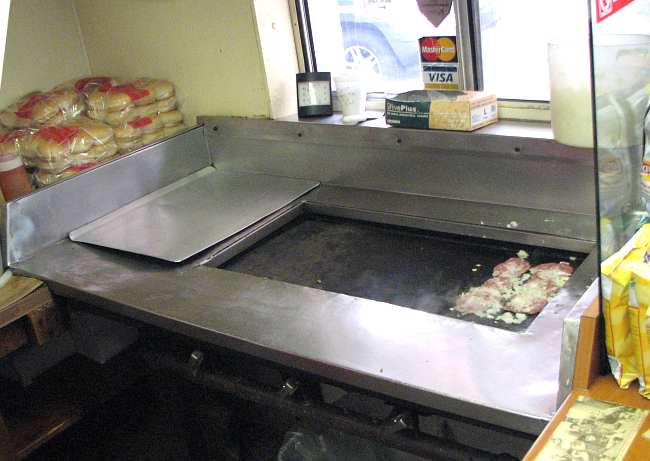 Onions and hamburgers cooking on the Cozy Inn's 100+ year old grill. Its early on a Saturday morning, one
of the few times that the grill isn't packed with cooking hamburgers. During peak hours, customers are given
a number to wait their turn.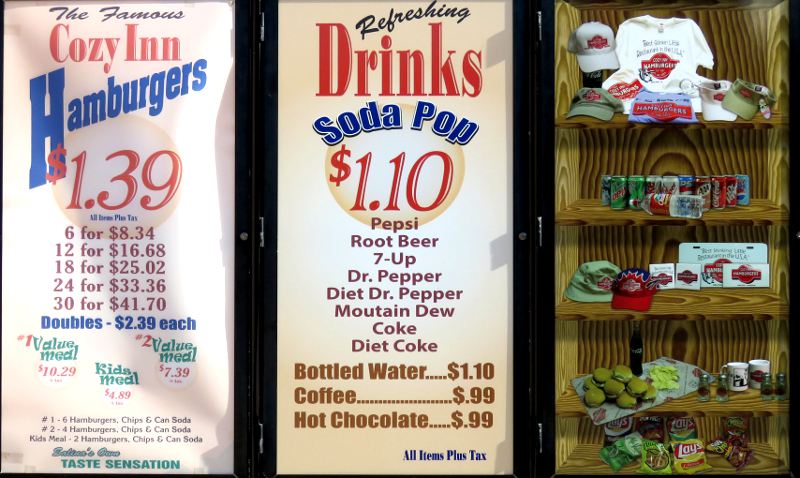 The entire Cozy Inn menu from June 2022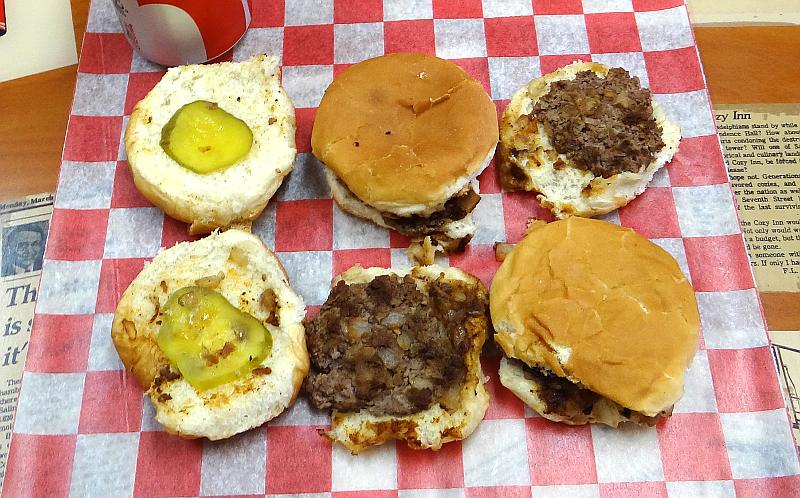 Cozy Inn burgers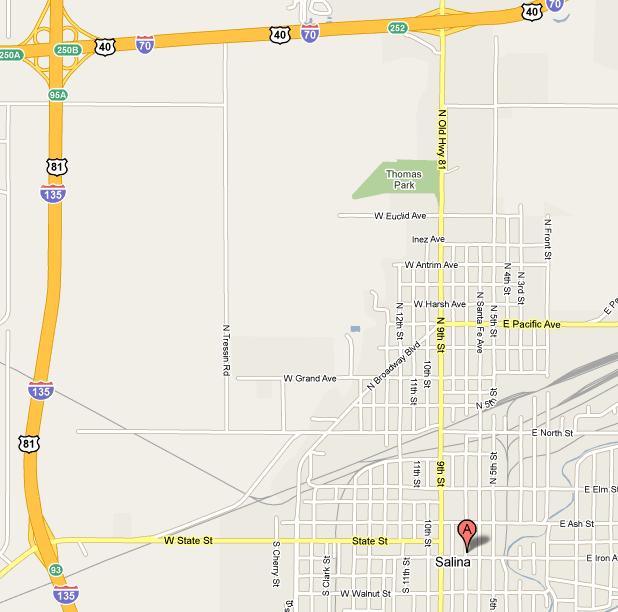 Cozy Inn Map
copyright 2002-2023 by Keith Stokes