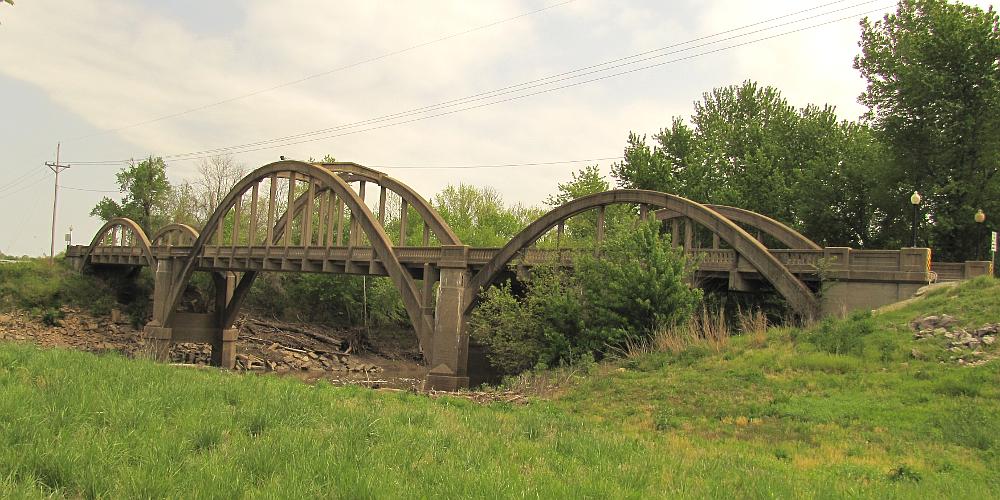 Creamery Bridge - Osawatomie, Kansas
The 1930 Creamery Bridge in Osawatomie, Kansas is a Maple Arch bridge which has a rainbow span 140 feet above the Marais des Cygnes River at its highest point. There are only eight triple span Maple Arch bridges remaining in the state of Kansas. Two of those are in Osawatomie and they are both on the National Register of Historic Places.
An overflow dam on the Marais des Cygnes River, just above the Creamery Bridge has created a man made waterfall. I think it may be a bit more attractive when the water flow is lower than it is in the photos on this page, which were taken on April 30, 2011.
There are also some magnificent cottonwood trees on the bank of the Marais des Cygnes River near the Osawatomie Dam. The cottonwood tree is the Kansas state tree, but over the years, most of the largest Cottonwoods have been cut down over the years and the remaining large cottonwoods have become landmarks.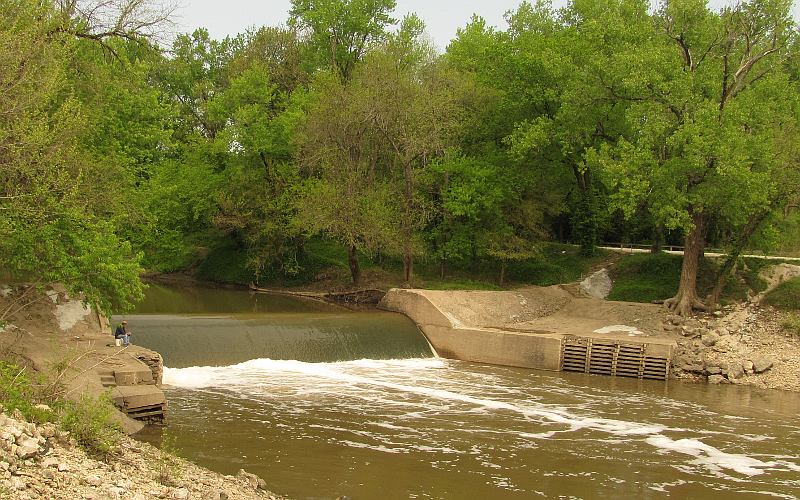 Osawatomie Dam falls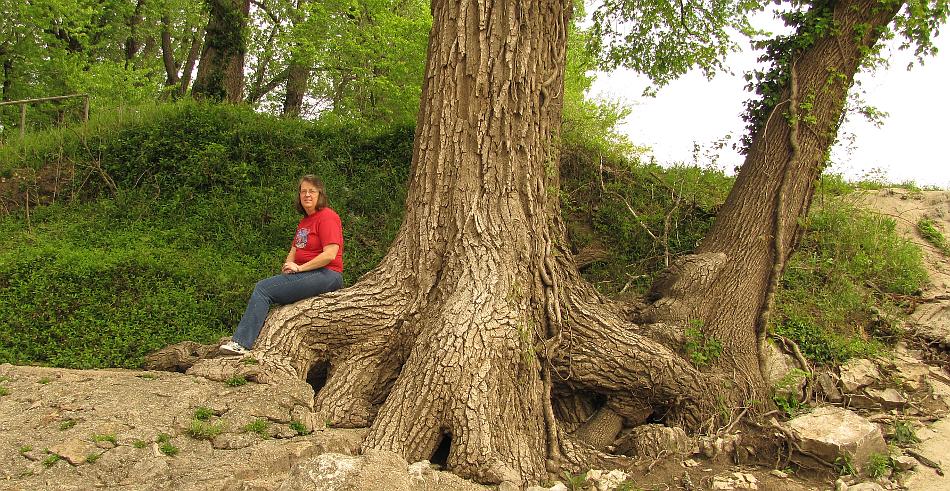 cottonwood tree (Populus deltoides)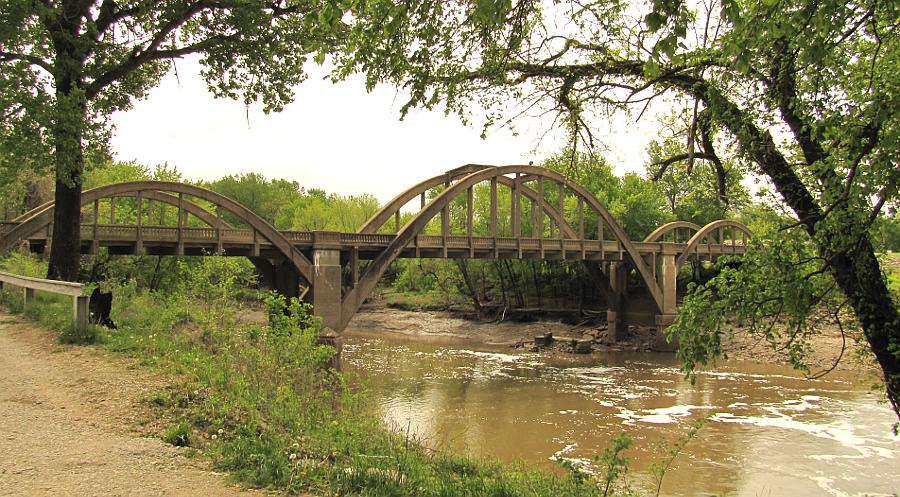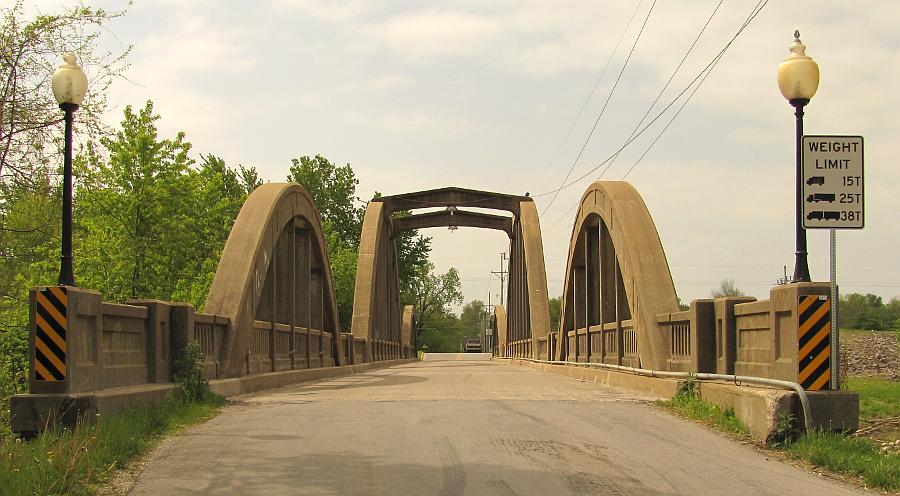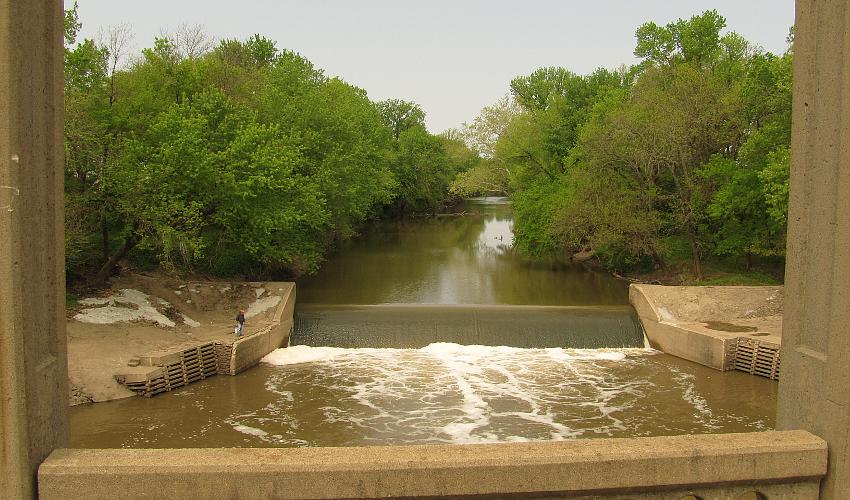 Osawatomie Dam Falls as seen from the Creamery Bridgeridge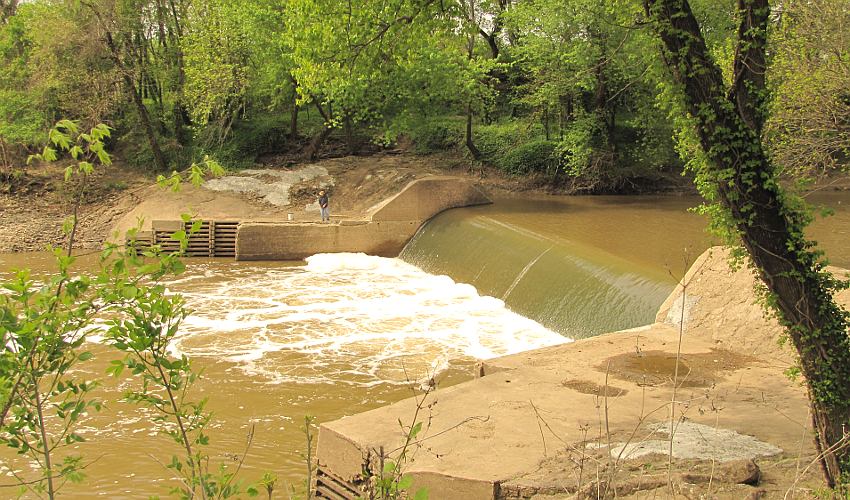 Snagging of paddlefish is only permitted on a 60 yard stretch of the Marais des Cygnes River
from the Osawaromie Dam to 8th Street and for two months in the sprin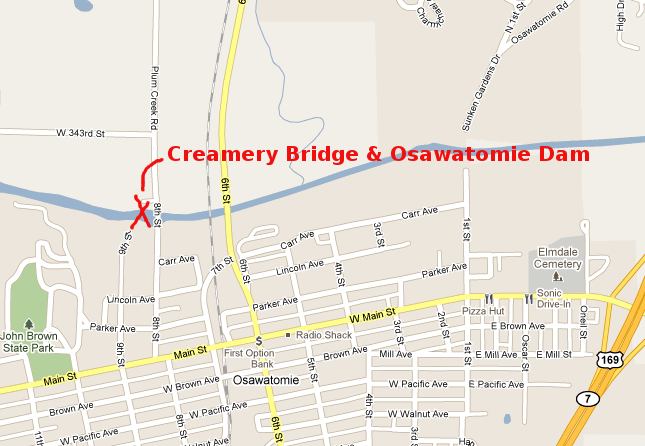 Creamery Bridge & Osawatomie Dam Map
copyright 2011-2021 by Keith Stokes