The Curtis Cafe

104 South Main Street
Stafford, Kansas 67578
(620) 234-5644

Closed December 2012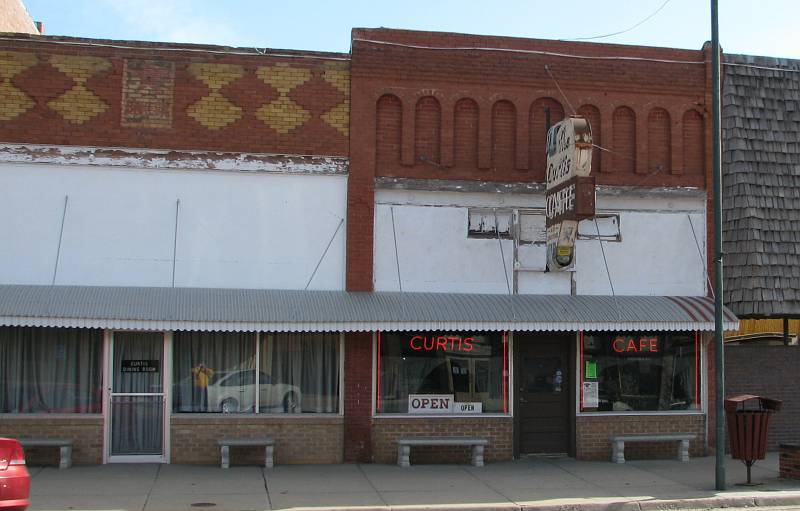 Curtis Cafe - Stafford, Kansas
This is an archive page. The Cuirtis Cafe closed in December 2012.
The Curtis Cafe in Stafford, Kansas has been operated by Jack and Musetta Curtis since 1982. The interesting old building has housed a restaurant since 1946. The restaurant still has the original counter and is best known for its homemade pies and for the completed jigsaw puzzles which line the walls. I thought the hand written menu was charming.
I visited the Curtis Cafe on a Sunday morning and discovered that on Sundays there are only 5 menu choices. But so many small town Kansas restaurants aren't even open on Sunday, that I will not complain about the limited selection. The choices were fried chicken, Swiss steak, roast beef, pork loin with cherry sauce, or a vegetable plate. All were $6.50 - except for all white meat chicken which is $6.95.
Each meal comes with mashed potatoes & gravy, choice of vegetable of the day, salad, homemade yeast roll, and coffee or tea. The salad this day was Jell-O with fruit. It came out right away, but before I even took a bite, the rest of the meal came out. The chicken had good flavor, but tasted like it had been a half hour or so since it was cooked. I bet it is great when it is fresh.
Near the end of the meal, my waitress brought a small styrofoam cup with a small scoop of raspberry swirl ice cream. When she returned with the check, I said she was too quick, that I wanted to try the raisin cream pie. She apologized and said that I was supposed to have had my choice of ice cream or a sliver of pie. She brought out a small serving of the pie at no charge. The pie was good, but not as fresh as I would have liked.
I will definitely eat at the Curtis Cafe again someday, but probably not on a Sunday.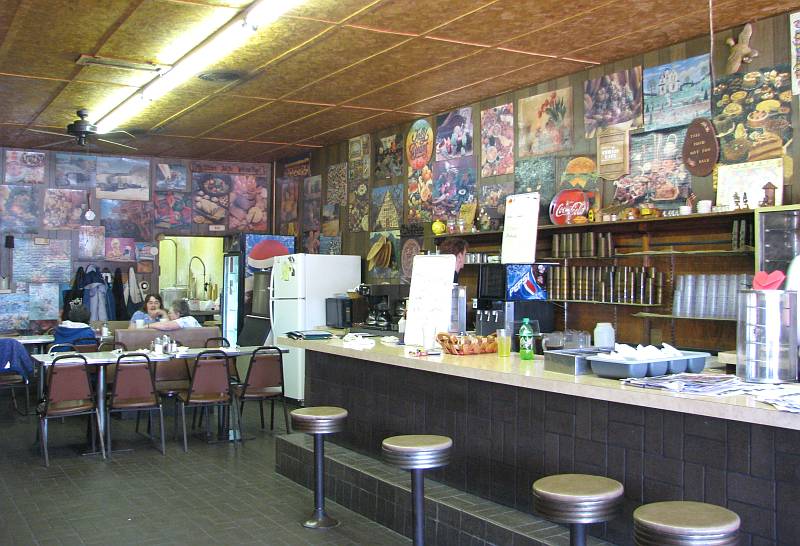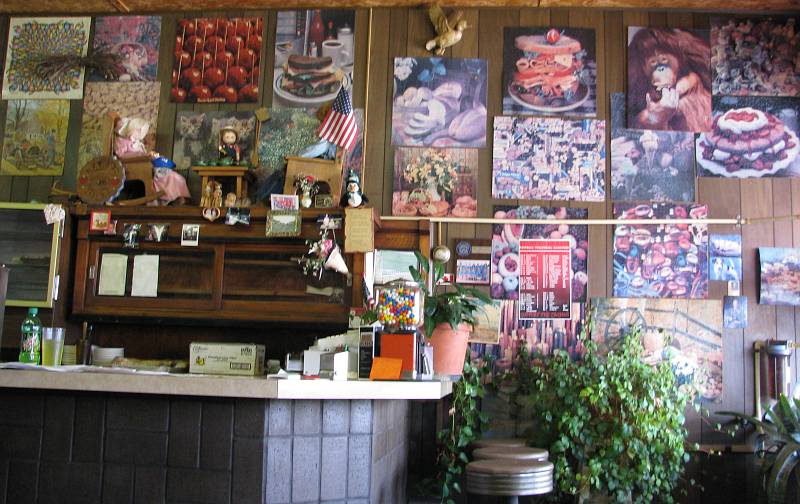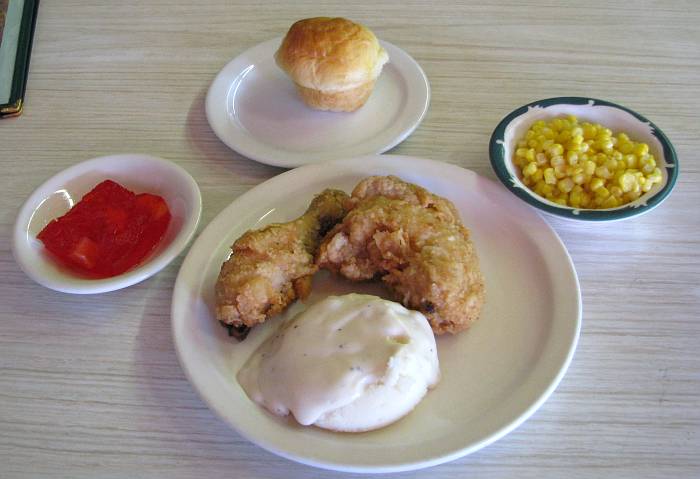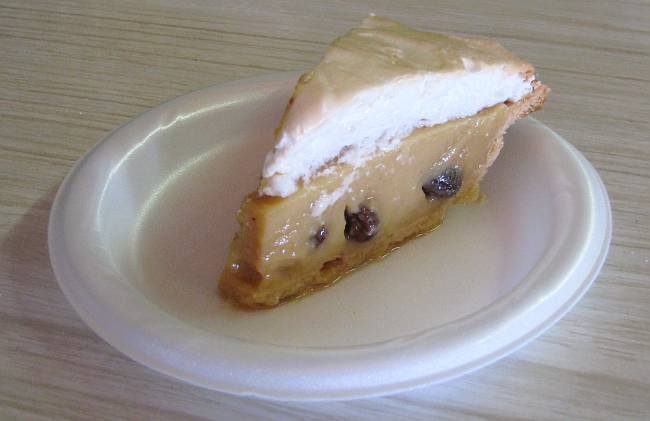 raisin cream pie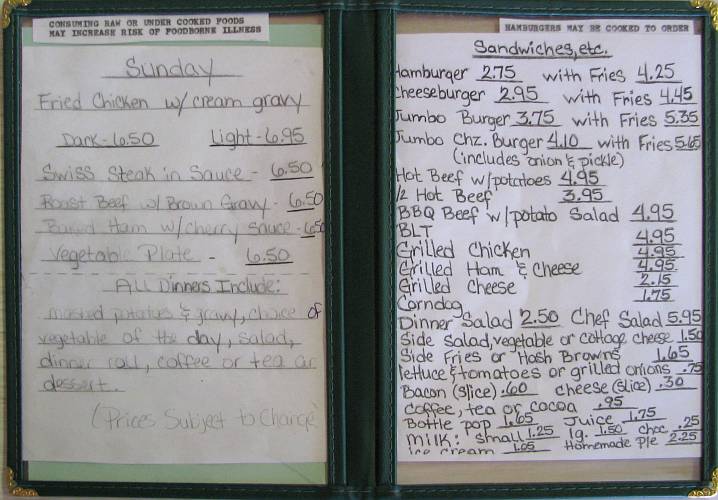 Curtis Cafe menu from February, 2009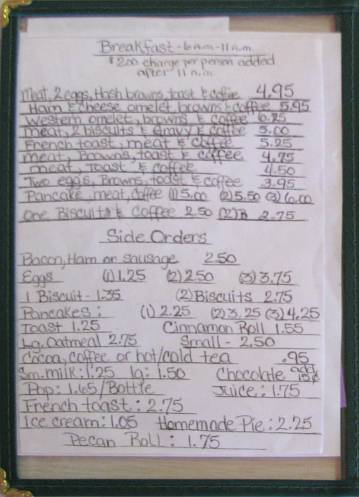 Curtis Cafe breakfast menu

Unique Kansas Restaurants
Kansas Attractions Kansas Travel & Tourism Home
copyright 2009-2013 by Keith Stokes