Condon Bank in Perkins Building

Coffeyville Chamber of Commerce
807 Walnut
Coffeyville, Kansas 67337
(800) 626-3357

Open 9 AM - 5 PM Monday - Friday
Free


Outdoor mural recreating photo from the Dalton Raid aftermath.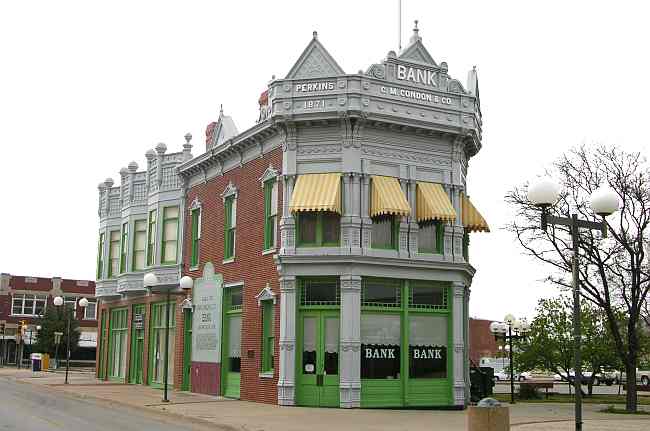 The Coffeyville Area Chamber of of Commerce is located in the beautiful, 1871 Perkins Building in the center of the Coffeyville, Kansas historic plaza. On October 5, 1892, the building was the site of the C. M. Condon Bank,one of two banks which the Dalton Gang attempted to rob simultaneously.
Which had disastrous consequences for the gang and some of the community's defenders. The members of the Dalton Gang and two of the Dalton Defenders are buried in Coffeyville's Elmwood Cemetery.
The Condon bank lobby has been preserved, and may be visited by stopping first at the Chamber office on week days. If time permits, one of the Chamber staff may share some of the story of that day and point out other nearby attractions. A popular photo opportunity is to pose behind the teller's window.
The Condon Bank is still in operation today in a newer building, just across the street. The other bank robbed that day, First National Bank, was then located just a few feet away, next to the Isham Hardware. After that building burned, the First National Bank occupied the Perkins building for some years.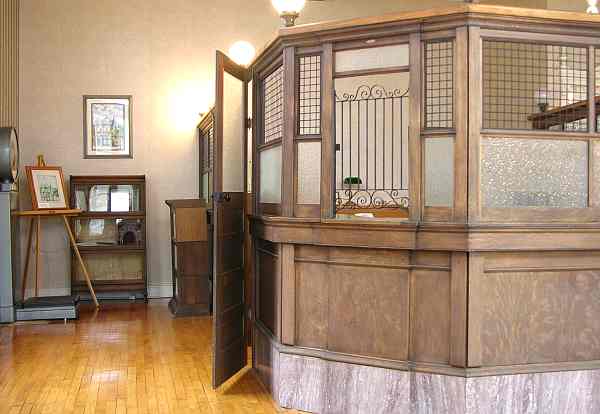 Condon Bank lobby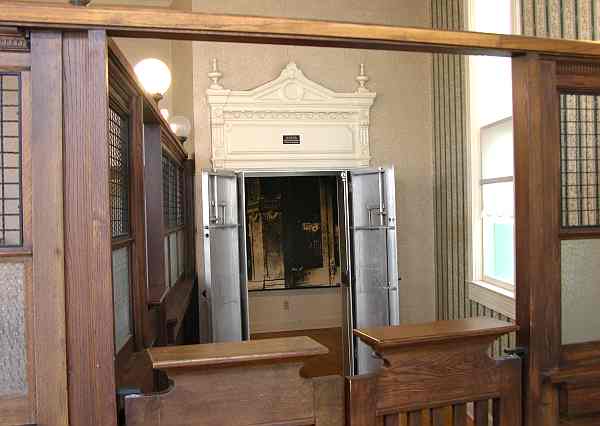 C. M. Condon Bank vault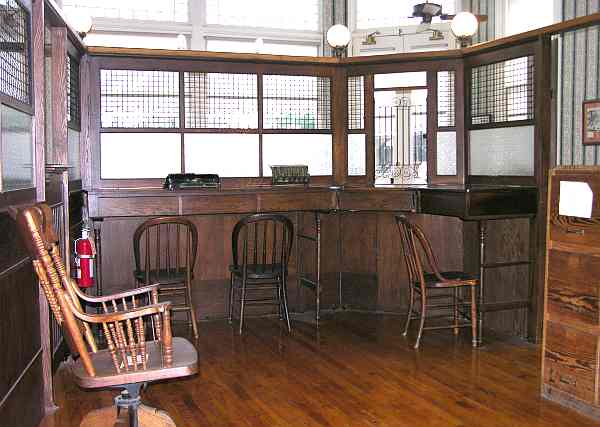 Inside the teller's cage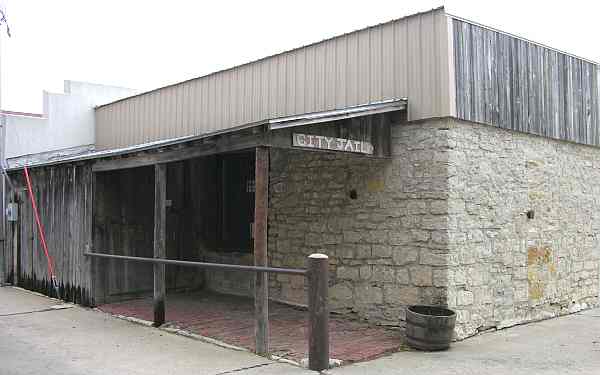 The facade of the old jail has been preserved. So has the wall of the adjacent "death alley" where 3
members of the Dalton Gang and one of the defenders were shot and killed. A bullet hole
from the day of the Dalton's raid on Coffeyville is still visible high on the wall..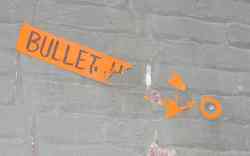 copyright 2006-2022 by Keith Stokes