Dole Institute of Politics
University of Kansas

2350 Petefish Drive
Lawrence, Kansas 66045
(785) 864-4900

Visitors Hall open
Monday - Saturday: 9 AM - 5 PM
Sunday: Noon - 5 PM
Free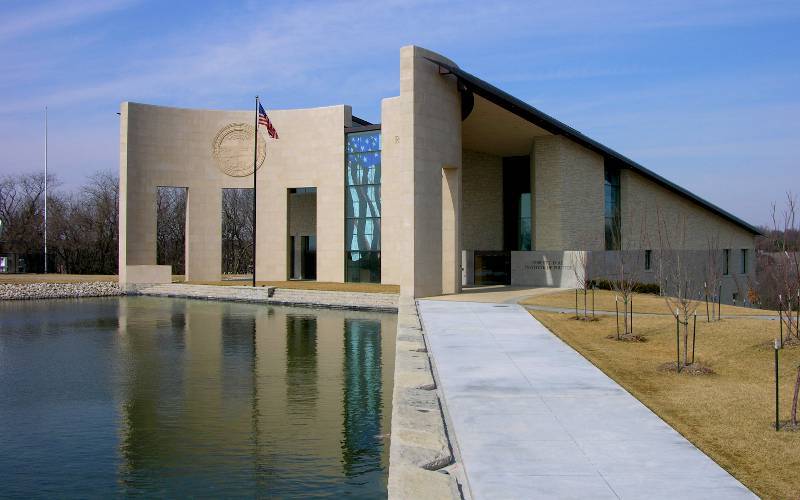 Dole Institute of Politics - University of Kansas
If Senator Robert Dole had been elected President, the Dole Institute of Politics in Lawrence, Kansas would be his Presidential Library. The 28,000 square foot structure houses Bob Dole's papers, along with seminar and meeting rooms, exhibits, broadcast facilities and a central forum set aside for debate and discussion of public issues.
Nearly half of the Dole Institute of Politics in Lawrence is taken up by two halls with vaulted ceilings. The sides of these halls have well crafted exhibits and short videos relating to Senator Dole's life. Someone very interested in the Senator's life may spend a hour enjoying the exhibits, but many people will lose interest after a few minutes.
The mission of the bi-partisan Dole Institute of Politics is to promote political and civic involvement, especially among young people, as well as to encourage civil discussion on important issues, emphasize that politics is an honorable profession, and provide opportunities for all to interact with political leaders, practitioners and writers.
Dedicated in 2003, the Dole Institute is home to state of the art exhibits and one of the nation's largest collections of Congressional papers, now being processed for future research use. The Institute has become a popular venue for high profile lectures, special events, receptions, and dinners.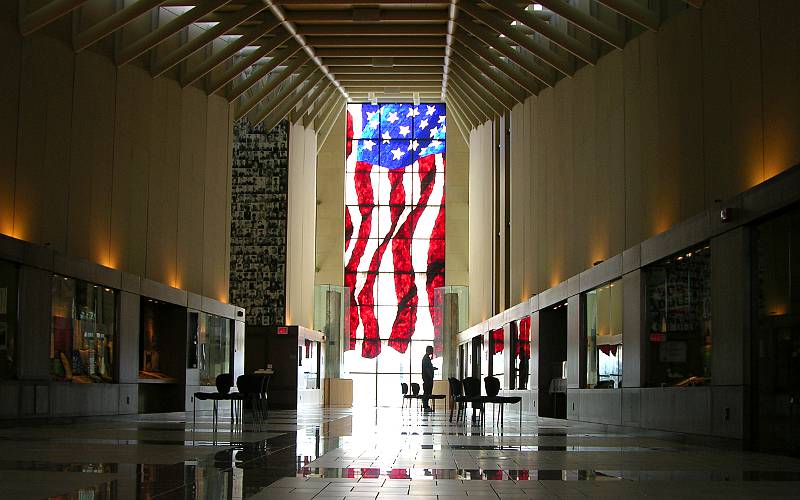 Hansen Hall with its 29 foot stained glass American flag soars to the 36 foot tall ceiling,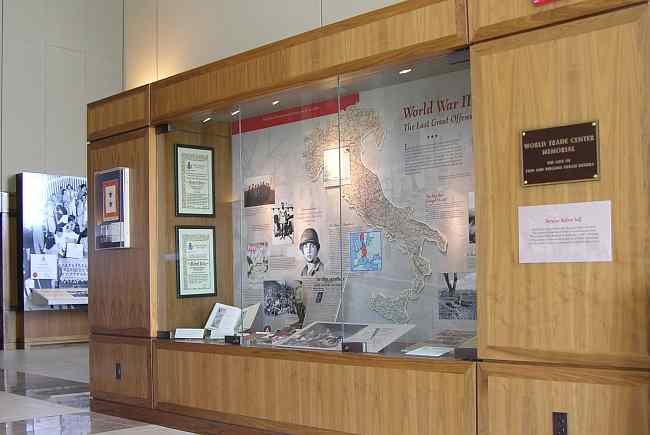 Senator Robert J. Dole's military service in World War II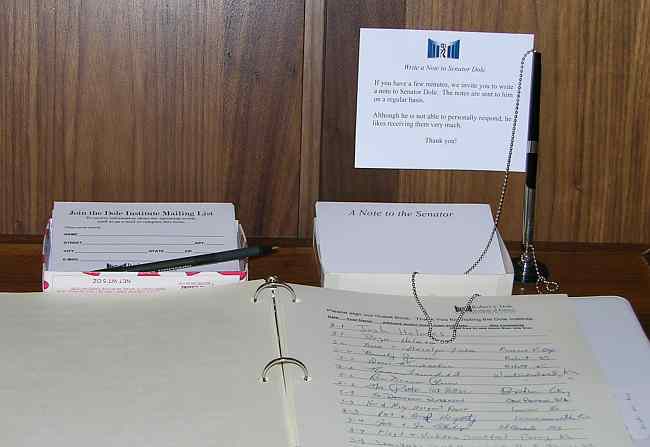 In addition to signing the register, visitors are urged to leave a note for Senator Dole.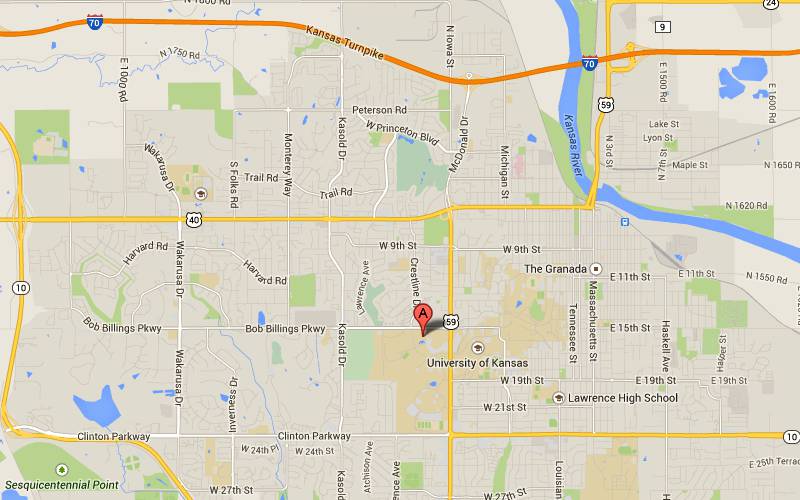 Dole Institute of Politics Map
copyright 2006 - 2019 by Keith Stokes