Crispin's Drug Store Museum
161 East Lincoln Avenue
Lincoln, Kansas 67455
(785) 524-5383

Open by chance (often on weekday afternoons)
or by appointment free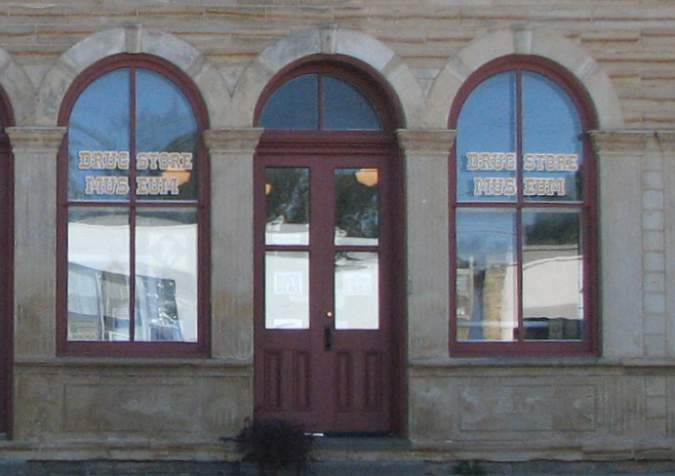 Crispin's Drug Store Museum
Crispin's Drug Store Museum in Lincoln, Kansas opened in 2007. The re-creation of an 1880-1920 drug store displays the collection of Jack D. Crispin, Jr. He and his wife (who has the adjacent Post Rock Scout Museum), live above the museums and the two collections exhibited in the museums are their hobbies. Jack is a registered pharmacist and graduate of the University of Kansas in Lawrence.
The Drug Store and Post Rock Scout Museums are not open on a regular schedule. They can be visited by appointment, of you may get lucky and happen by when one of them is open. That happened to me in October when I happened by. Jack was delighted to show off his collection and answer questions.
Jack Crispin chose to recreate the 1880-1920 period in his Drug Store Museum because it was a time of transition for druggists, switching from preparing ingredients and products from seeds, barks, and roots, to buying the ingredients and products already prepared from drug manufacturers. The museum displays both drug ingredients and manufactured drugs.
Although the Drug Store Museum museum occupies only one modest room, every corner of the museum is filled with pharmacy artifacts and John's interesting descriptions of his collection will make an hour quickly pass by.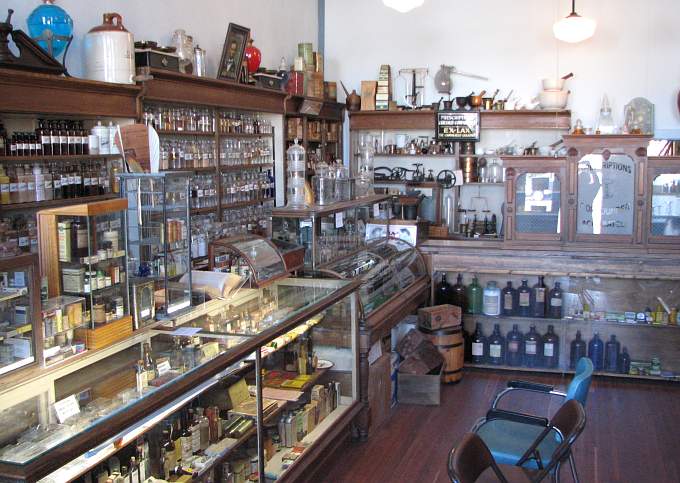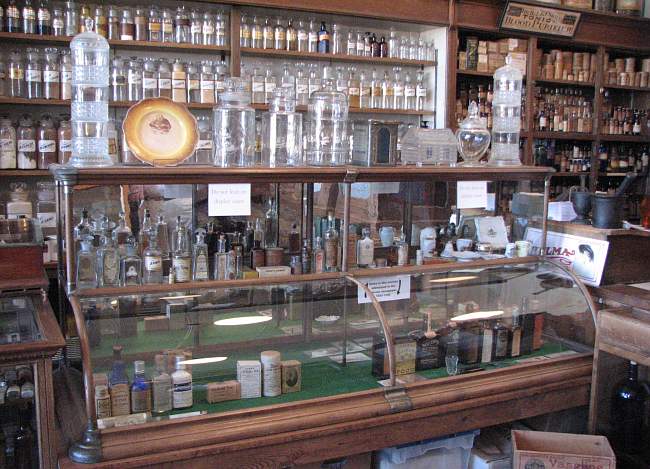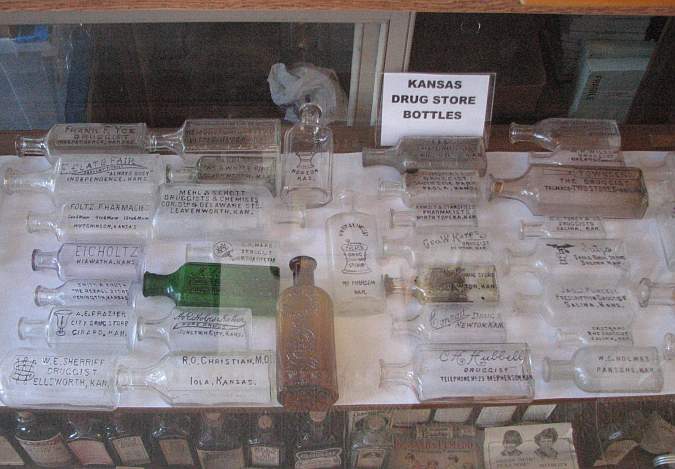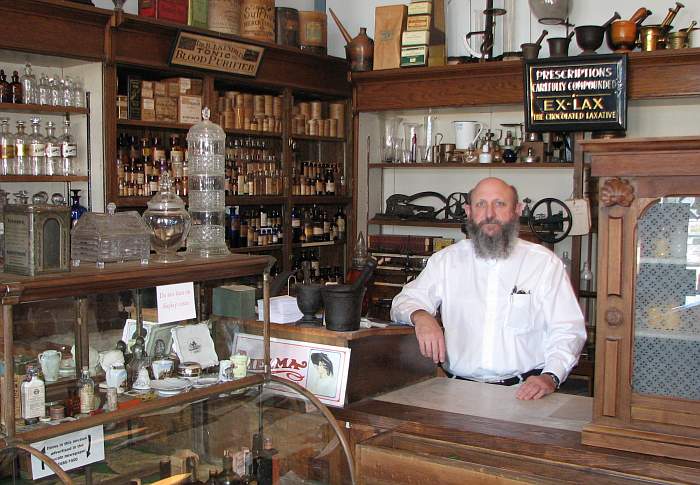 Jack D. Crispin, Jr. behind the counter at Lincoln's Drug Store Museum.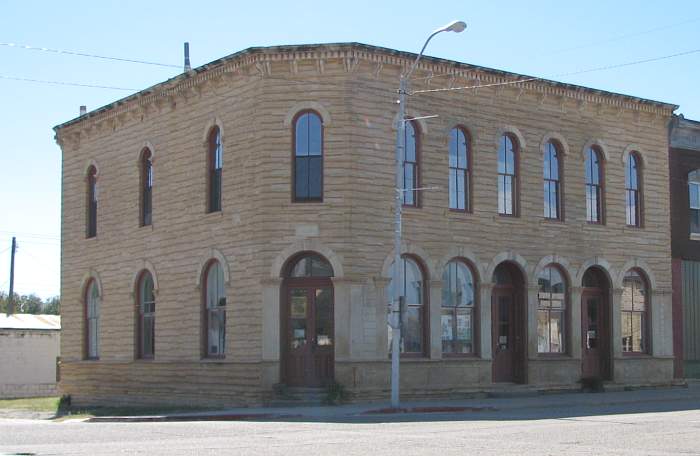 The Cummins Block Building in downtown Lincoln houses the Drug Store Museum and the
Post Rock Scout Museum. The 1881 limestone Italianate building was originally a bank and offices.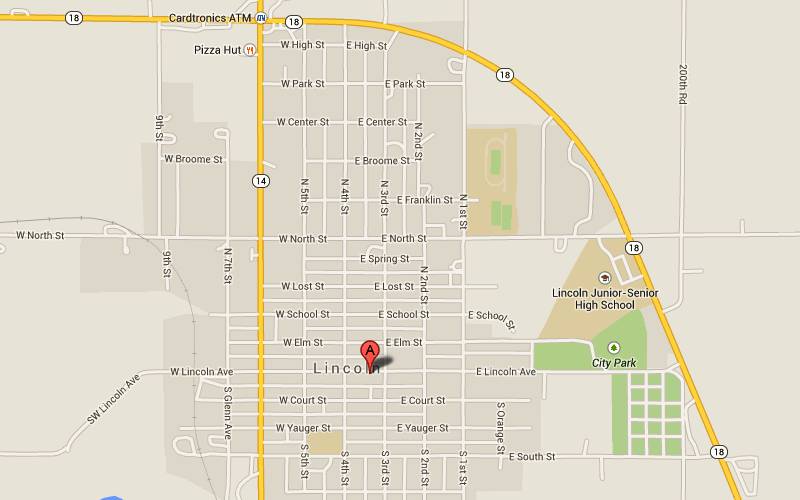 Crispin's Drug Store Museum Map
Post Rock Scout Museum Crispin's Drug Store Museum web site
Kansas Attractions Kansas Travel & Tourism Home
copyright 2007-2018 by Keith Stokes