Ehmke Seed
34 Star Farms

74 West Road 130
Healy, Kansas 67850
(620) 397-2350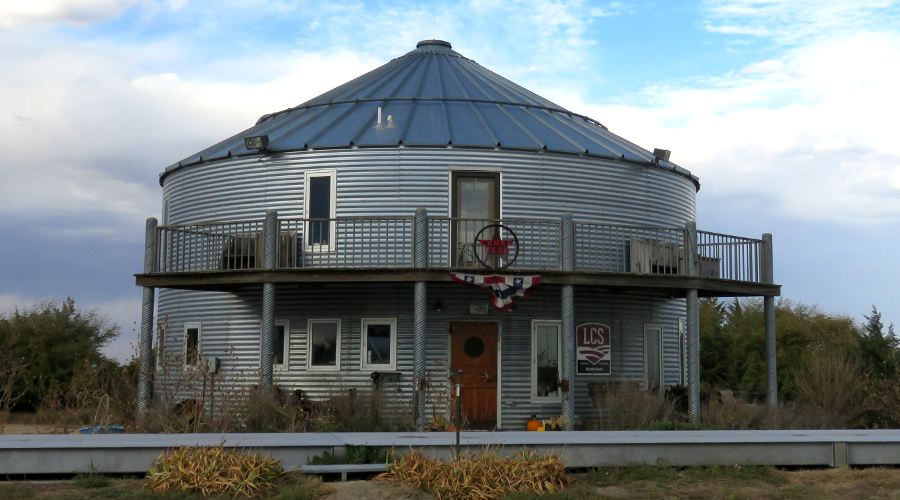 Ehmke Seed - Healy, Kansas
The offices of Ehmke Seed in western Lane County, Kansas, are built in a 42' diameter grain bin. The building was converted in 2000 and also serves as a scale house, and has guest rooms upstairs. The fourth and fifth generation family farm grows mainly dry land wheat, rye, triticale and grain sorghum.
We visited Ehmke Seed to take photos of the outside of the grain bid, but while I was taking pictures, a pickup pulled up next to us and the driver asked, "Are you tourists?"
I said, "In a way," and the driver asked if we wanted a tour. Vance Ehmke proceeded to show us around the interior, which is far more interesting than the building itself. It is furnished with antiques collected by Vance and his wife, Louise, and with rustic furniture created by Vance from scraps, fallen trees and found objects.
Ehmke Seed is registered as "34 Star Farms" and on of the most interesting furnishings is a rare, period 34 star flag. Kansas was the 34th state in the Union and the flag was only the official United States Flag from July 4, 1861 to July 4, 1863.
All visitors to the farm are invited to sign the wall, which as been signed by such celebrities as former Kansas Governor Kathleen Sebelius and former Kansas Secretary of Agriculture Adrian Polansky.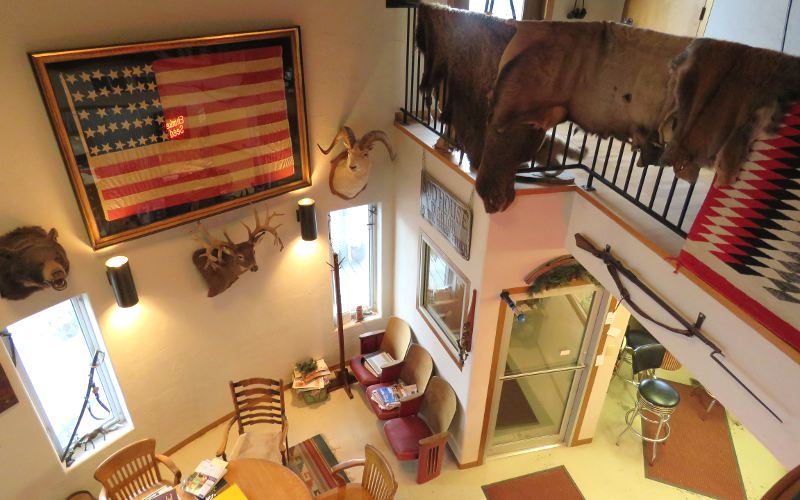 34 Star United States Flag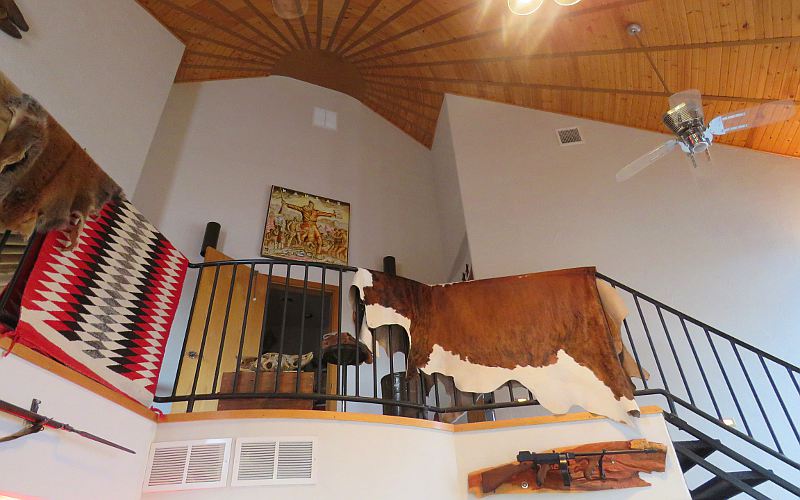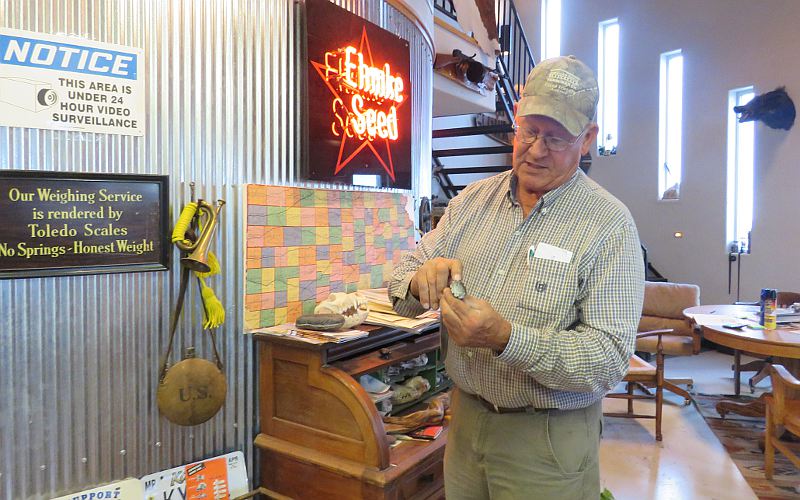 Vance Ehmke showing off a high quality, hand made knife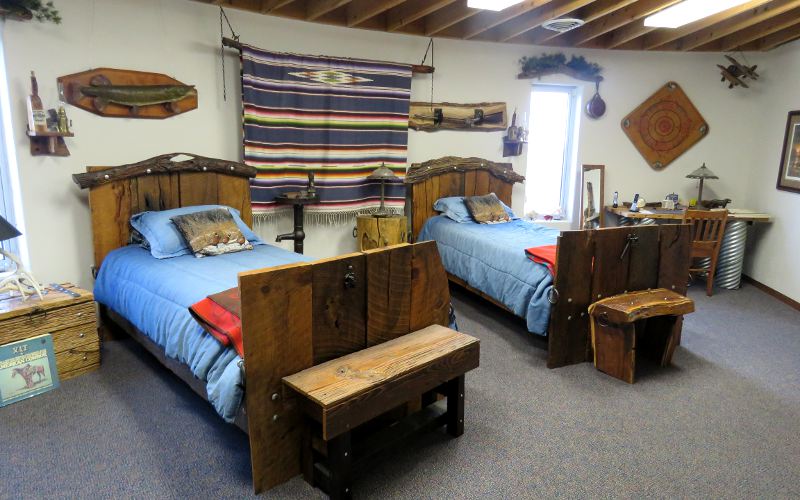 Guest Room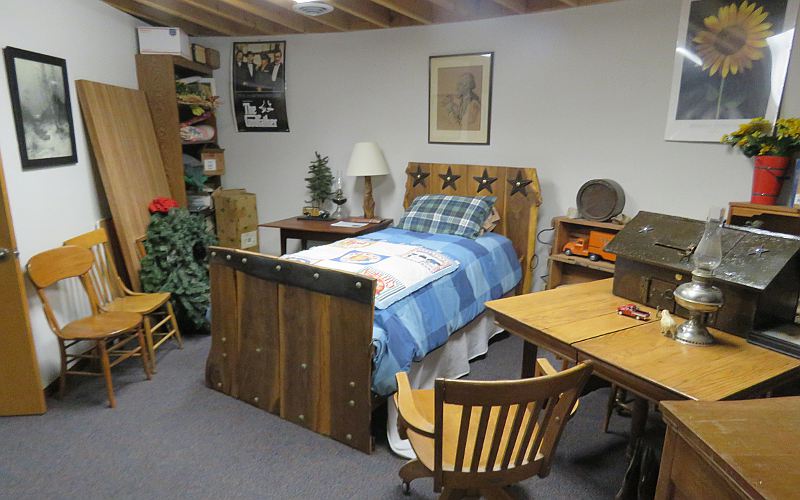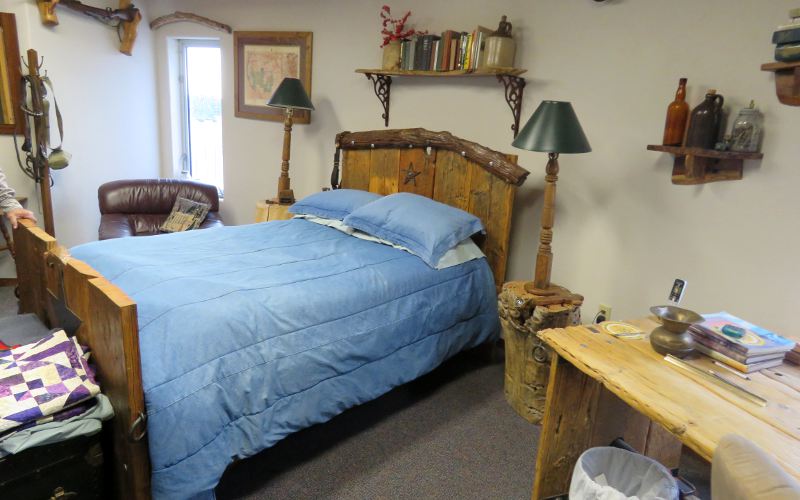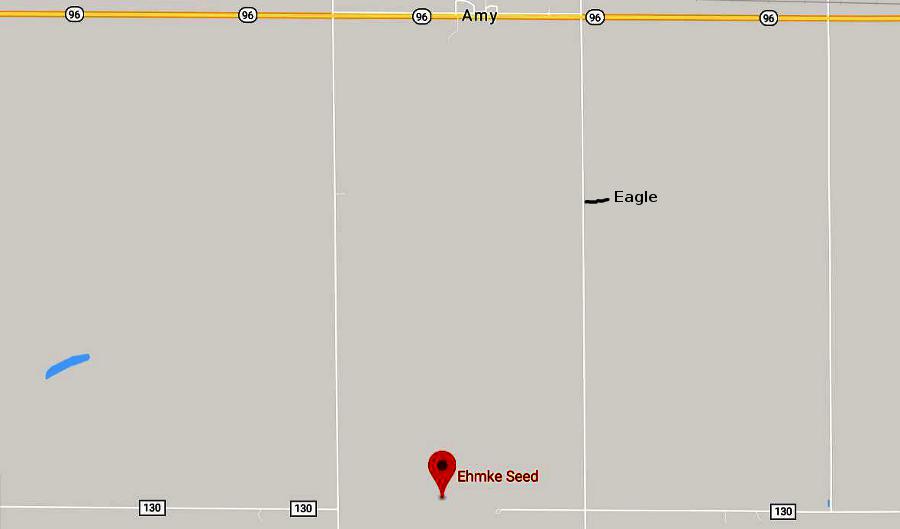 Ehmke Seed Map
Ehmke Seed web site
Kansas Restaurants Kansas Travel & Tourism Home
copyright 2019 by Keith Stokes