David Traylor Zoo

75 Soden Road
Emporia, Kansas 66801
(620) 341-4365

Seven day a week: 10 AM - 4:30 PM
free


Badger (Taxidea taxus)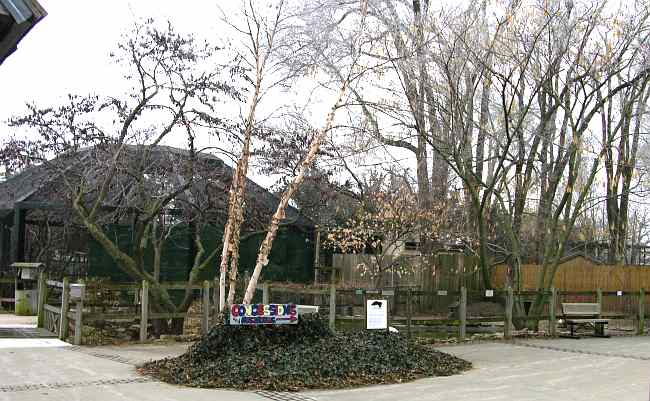 The Emporia Zoo is a small zoo, but far from the smallest in Kansas. The animals seem interested in the zoo's visitors, to an extent that I suspect that people often ignore the signs and give them food. I particularly liked the unusually tame badger, the cute cotton-top tamarins, and the large bull elk which sometimes bugles and puts on a display for the buffalo and deer in the neighboring pen.
Don't miss the larger animals, which (with the exception of the mountain lion) are in a separate area behind the main portion of the zoo, and across the street. They can be seen from your automobile and they are available for viewing around the clock.
The Emporia Zoo is located in Soden's Grove Park, which has a small train which operates on summer evenings. Soden's Grove Park park also includes the Marsh Arch Bridge, which is no longer open to vehicles, and the All Veterans Memorial which has separate markers for each of the Civil War, Spanish American War, World War I, World War II, Korea, Vietnam and Persian Gulf War.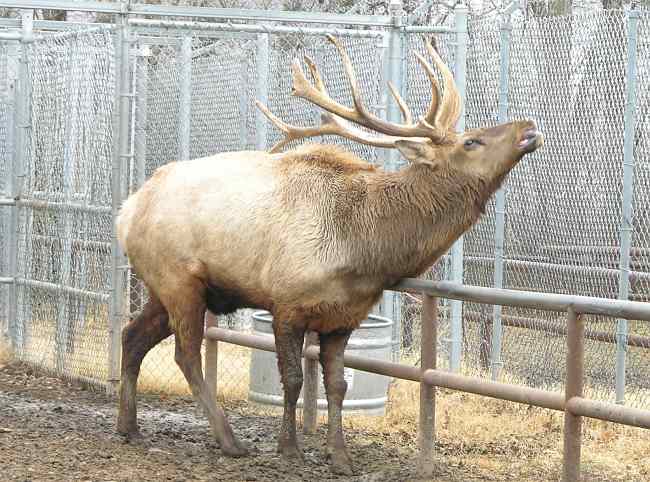 Elk (Cervus elaphus)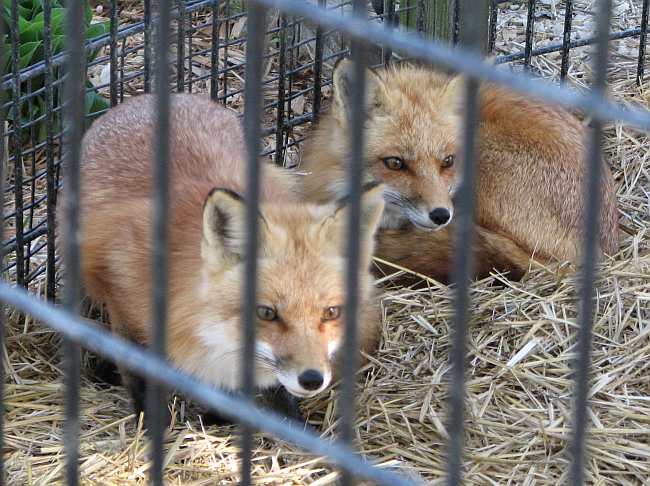 Red Fox (Vulpes vulpes)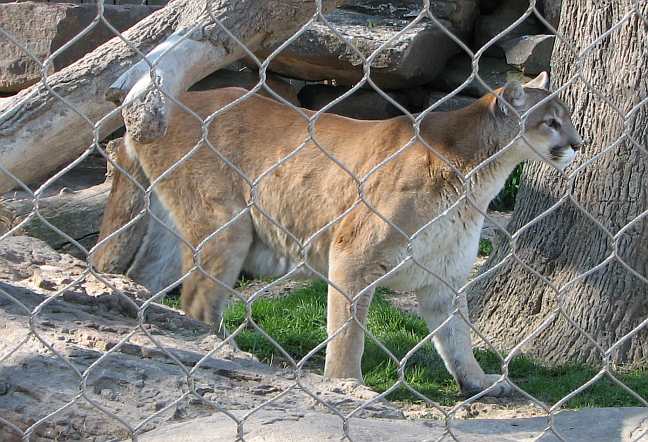 Cougar (Puma concolor), also known as puma or mountain lion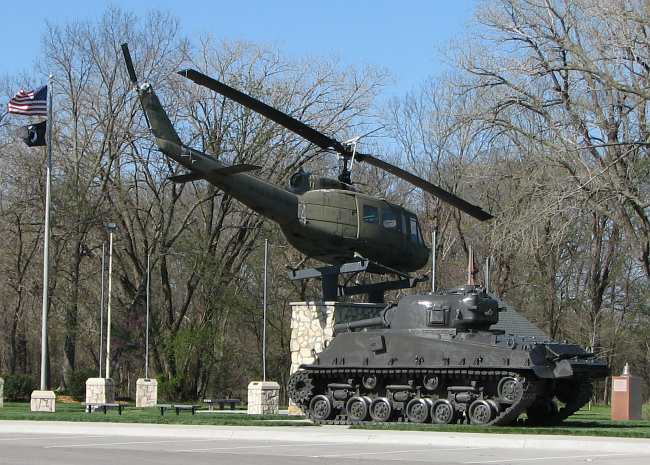 All Veterans Memorial - Huey UH1H helicopter and M4A6 Sherman tank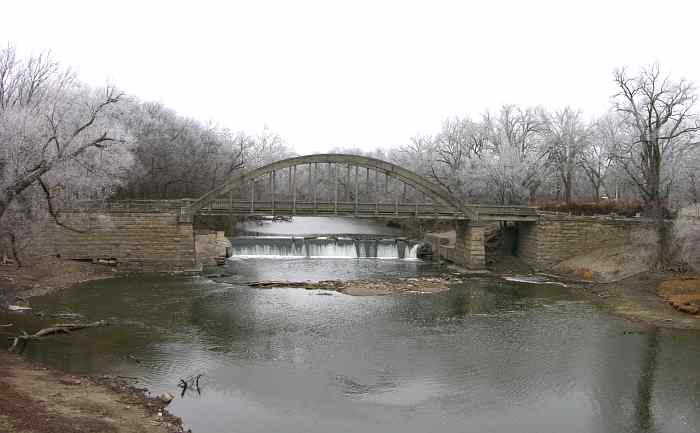 Marsh Arch Bridge (1923) in Emporia's Soden's Grove Park.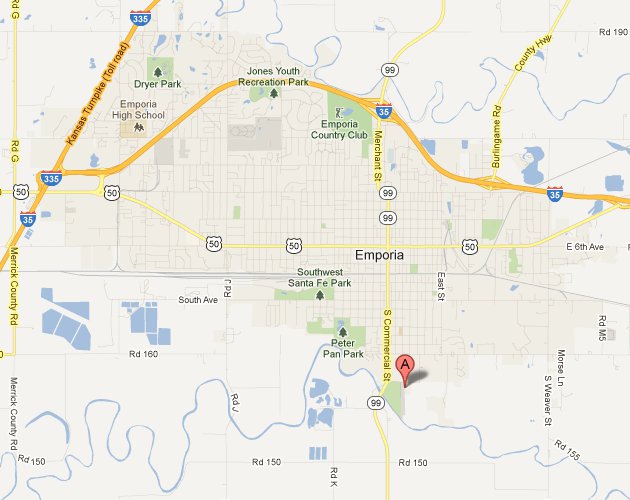 Emporia Zoo Map
Emporia Zoo web site Kansas Zoo Home
Kansas Attractions Kansas Travel & Tourism Home
copyright 2006-2014 by Keith Stokes