Finney County Historical Museum

403 South 4th Street
Garden City, Kansas 67846
(620) 272-3664

Open 1 - 5 PM Daily
Early opening at 10 AM weekdays in Summer
$2 donation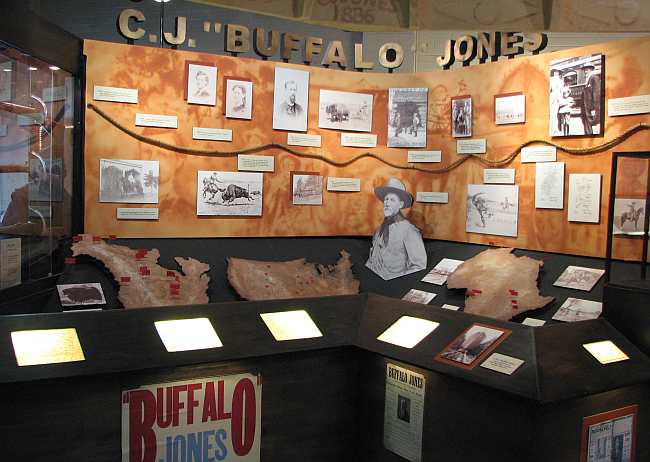 C. J. "Buffalo" Jones, Last of the Plainsmen chronicles the life of Garden City's most flamboyant founding father.
The Finney County Historical Museum in Garden City, Kansas features permanent and revolving exhibits, community programs, educational tours and extensive research facilities. The permanent displays include: Spirit of the Plains, C.J. "Buffalo" Jones: Last of the Plainsmen, Take Stock in Finney County, and the Sugar Beet Factory.
The Finney County Historical Museum grounds feature the Pleasant Valley One Room Schoolhouse c. 1890 and the Fulton House, the 1884 home of William D. and Luticia Fulton, which are available for scheduled tours.
The museum is small but interesting. This isn't the display of whatever everyone in Garden City donated that appears in many county historical museums. An usual exhibit of things that scare the Finney County Historical Museum staff includes the story of the Finney County Museum Gremlin.
The Legend of the Museum Gremlin: "No one's ever seen him, we're not sure if he is there but... When you know you're alone and the elevator starts... When the drip irrigation mysteriously misfunctions... When the fire alarm inexplicably goes off... When an artifact suddenly goes missing... It must be the work of the Museum Gremlin!"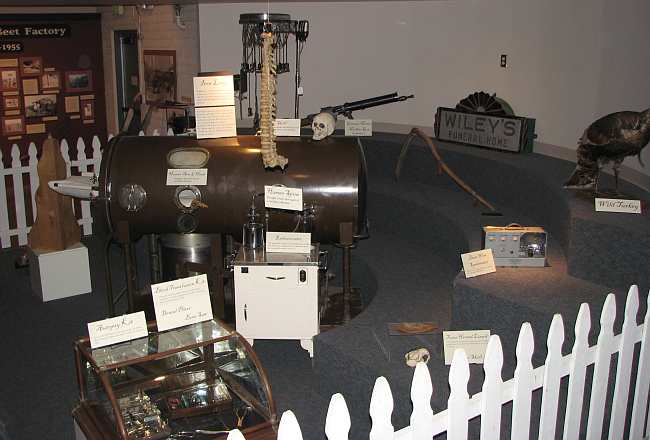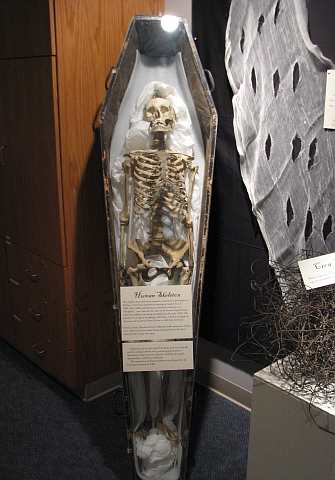 Human skeleton once used in a ceremony by the Knights
of Pythias, a fraternal organization in Garden City in q984.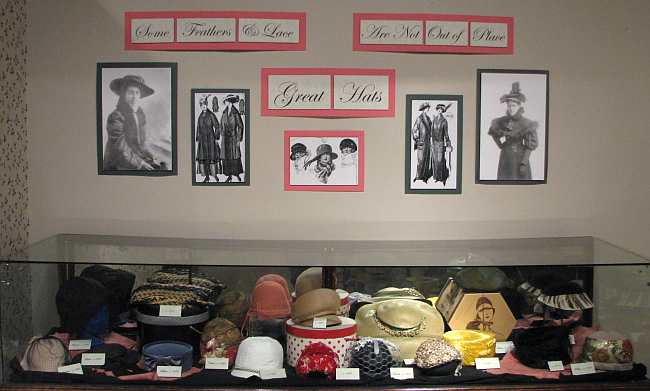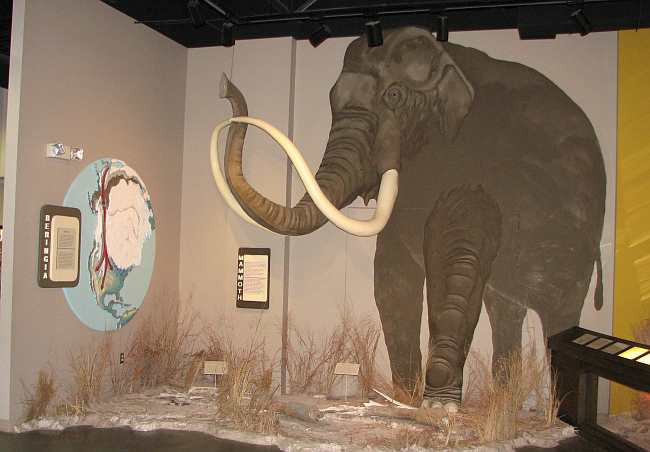 Mastadon tusks found in Finney County near Garden City, Kansas.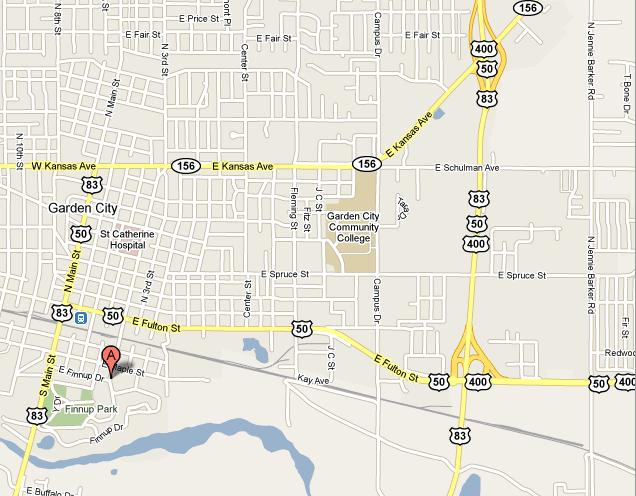 Finney County Historical Museum Map
Finney County Historical Museum web site
Kansas Attractions Kansas Travel & Tourism Home
copyright 2007-2015 by Keith Stokes