Fritz's Smoked Meats

10326 State Line Road
Leawood, Kansas 66206
(913) 381-4618

Monday - Friday: 8:30am to 5:30 pm
Saturday: 9am to 4:30pm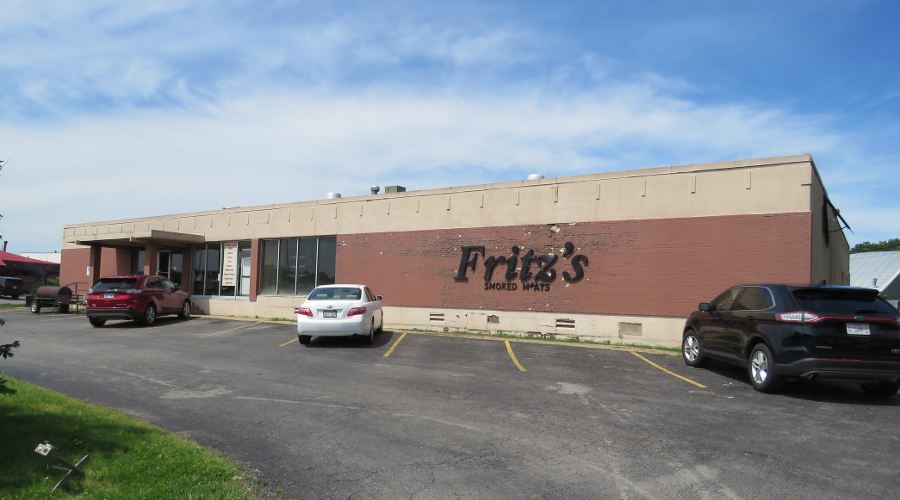 Fritz's Smoked Meats - Leawood, Kansas
Fritz's Smoked Meats in Leawood, Kansas is Kansas City's oldest smokehouse, having opened on 39th Street in in 1927. They moved to this larger location on State Line Road, across the road from Kansas City, Missouri, in 1969. Four generations of Fritz Plapp's family have operated the popular store. Fritz's produces and sells many varieties of sausages, as well as hams, turkeys, brisket and ribs.
Our family likes the sausages, particularly the Jalepeño Cheddarwurst, BBQ Pork and Hot Polish. They normally have about 12 varieties of sausage and hot dogs for sale for $1.35-1.45 per large link. Fritz's makes over 50 specialty sausages by special order with a minimum order of 50 pounds and 2 plus week lead time, including elk, alligator and varieties from Africa, Asia, France, Germany, Italy, & Spain.
Fritz's Smoked Meats will smoke your meats or fish for $2/pound, with a $10 minimum.
They also serve sandwiches whenever they are open and starting at 11AM, serve hot ribs, sausages, chicken and brisket prepared on the smoker in front of the store.
Open 8:30-5:30 on Tuesday to Friday. 9-4:30 on Saturdays. Shipping available.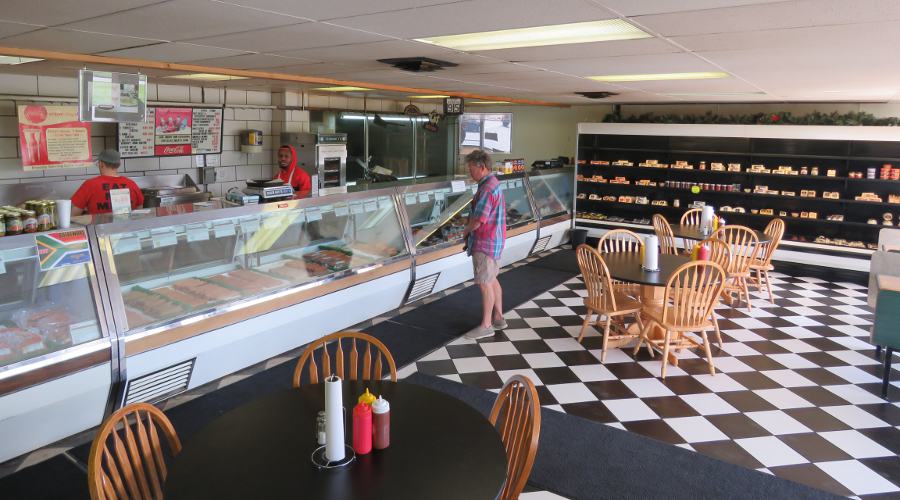 Fritz's Smoked Meats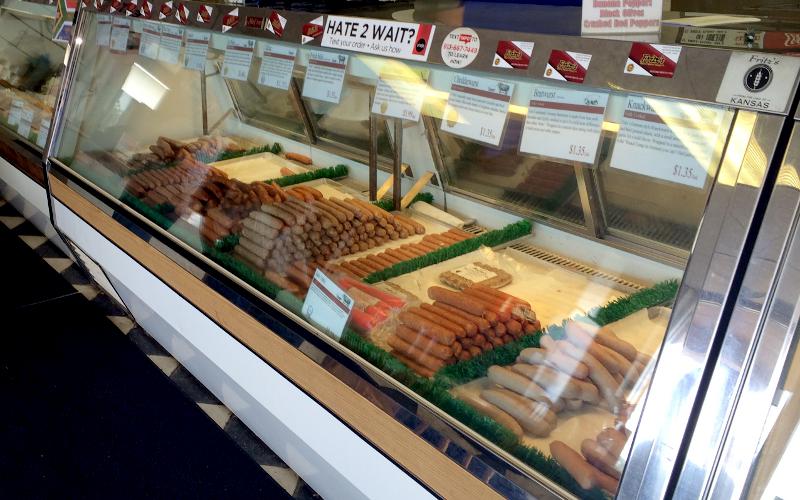 Sausage counter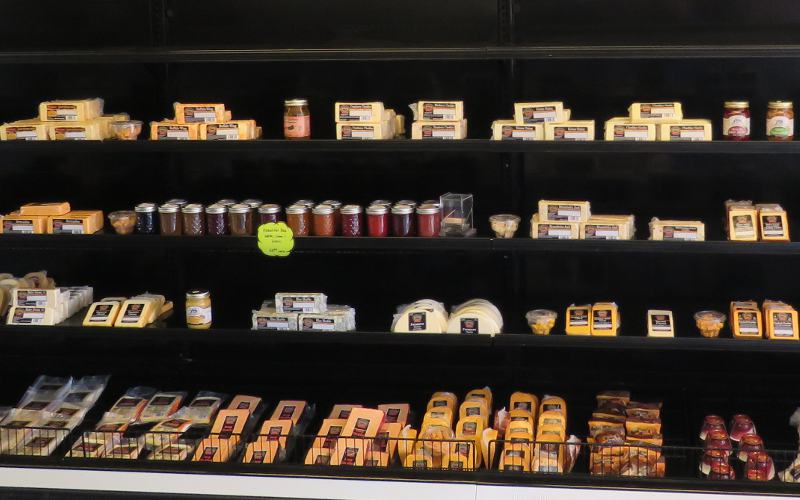 Cheeses and specialty foods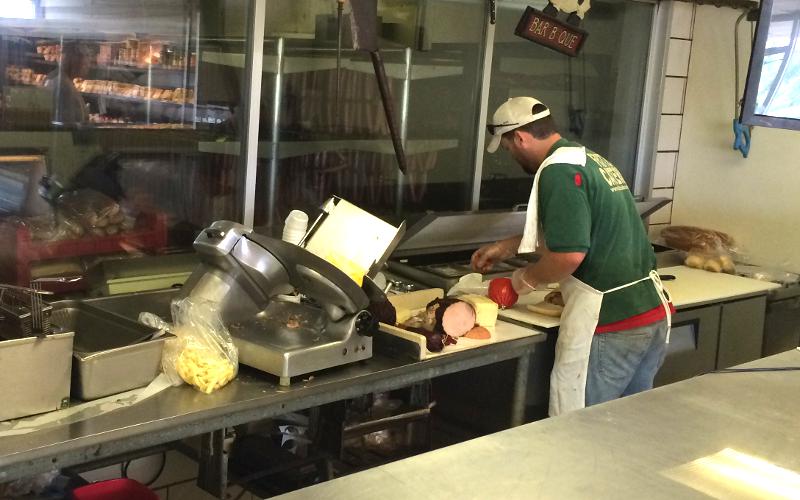 Preparing sandwiches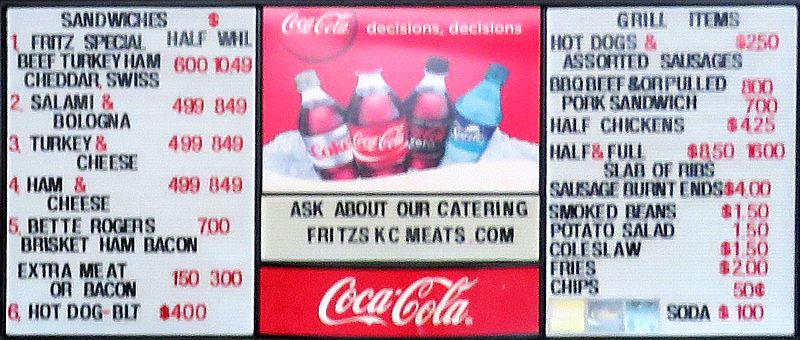 Sandwich and hot food menu from June 2019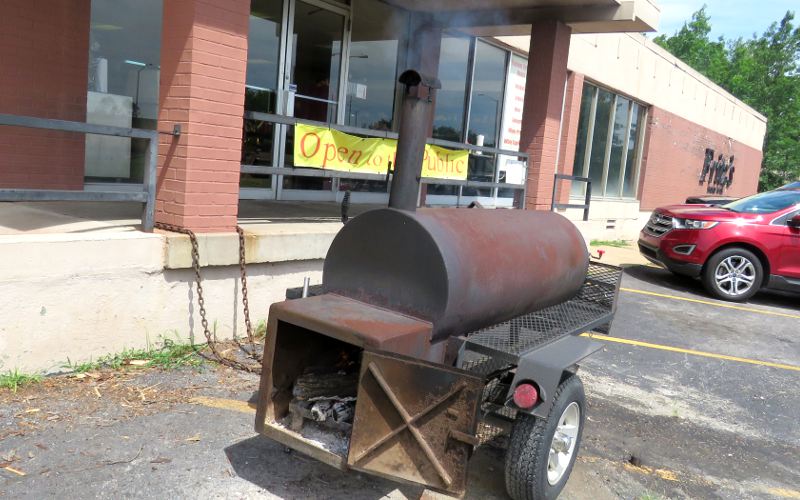 The smoker in front of the store for hot food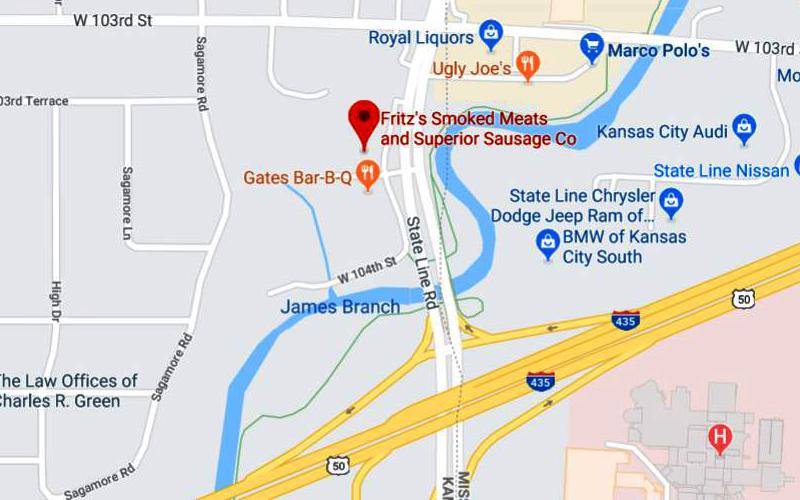 Fritz's Smoked Meats Map
Kansas Specialty foods
Kansas Attractions Kansas Travel & Tourism Home
LAS 4/13 copyright 2016-2019 by Keith Stokes