Geneseo City Museum

907 Silver Avenue
Geneseo, Kansas 67444
(785) 531-2058

Open 2-5PM on the
2nd Saturday of the month
or by appointment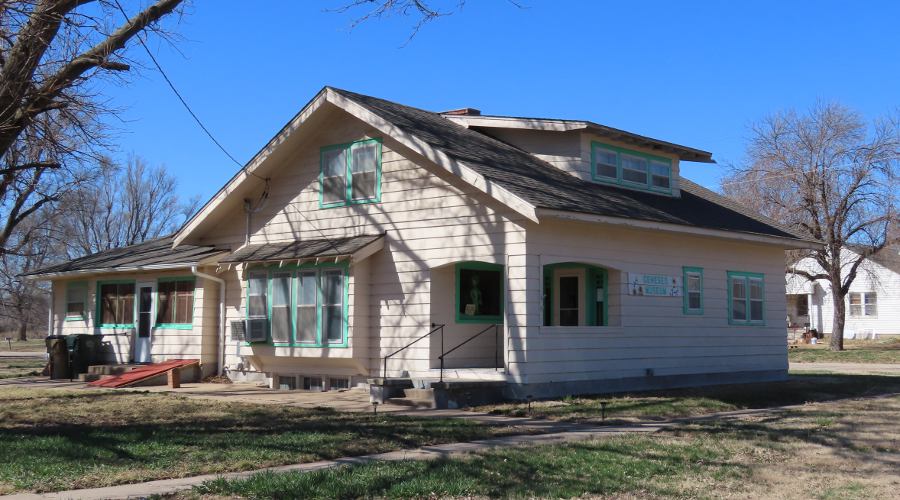 Geneseo City Museum - Geneseo, Kansas
The Geneseo City Museum & UFO Museum in Geneseo, Kansas occupies the former home of the man who collected most of the exhibits, Dr. Elmer D. Janzen. The museum first opened in the 1960s, when Dr. Janzen was still living in the home. The home and collection were turned over to the community on his death and the museum was open for a number of years, but eventually sat closed for many years. A new board was established to reopen the museum in 2018 and the museum reopened in 2019.
When visiting a small town museum, one of my goals is to find the unique parts of the museum which may appeal to someone who doesn't have a connection to the town. Unique parts of this museum include a large collection of Boston Terrier figurines and half a room dedicated to flying saucer sightings and people who reported meeting aliens or traveling other planets. Geneseo now bills itself as the UFO Capital of Kansas and will host "Saucers & Aliens" - Kansas UFO Day in Dimension "G" on July 1, 2023.
Other unusual parts of the museum collection include Dr. Janzen's ventriloquist figures (made by Theodore Mack - who made Charlie McCarthy) and his collection of 112 Boston Terrier Figures.
On July 1, Geneseo hosts World UFO Day. The annual event speakers, games, a parade with flying saucer and other out of this world entries, beet garden, games, street dance and fireworks. Visitors are invited to come as their favorite science fiction character.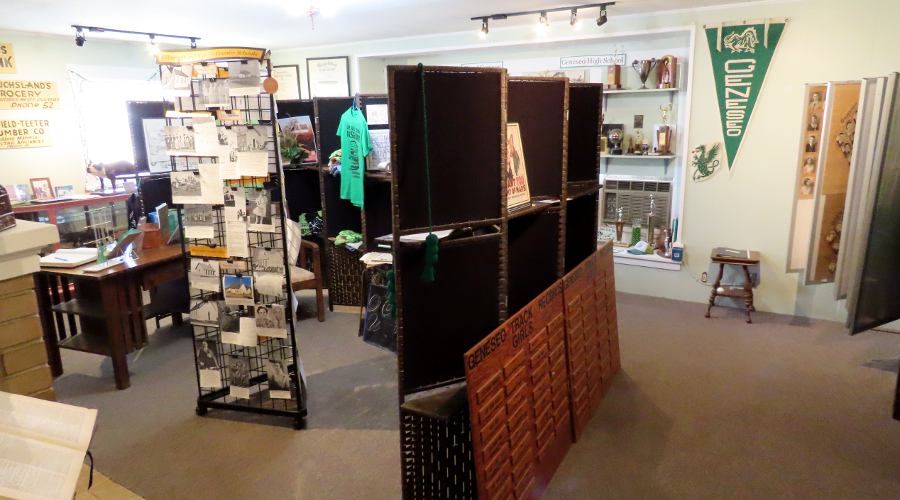 Fireplace Room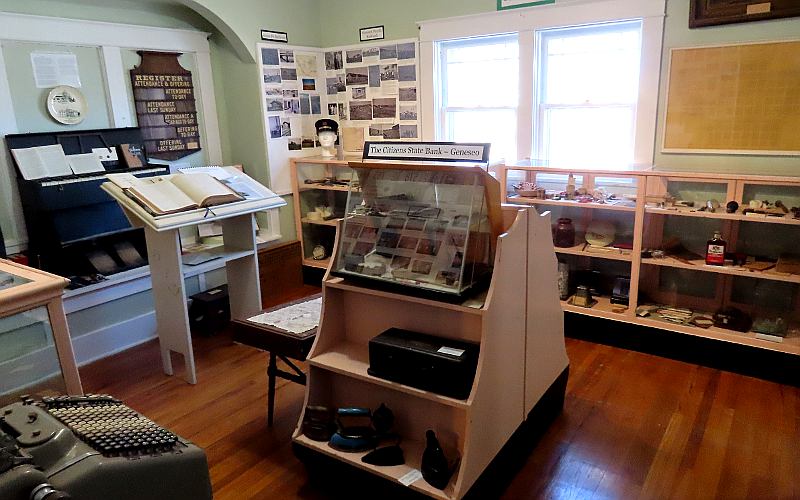 Community Room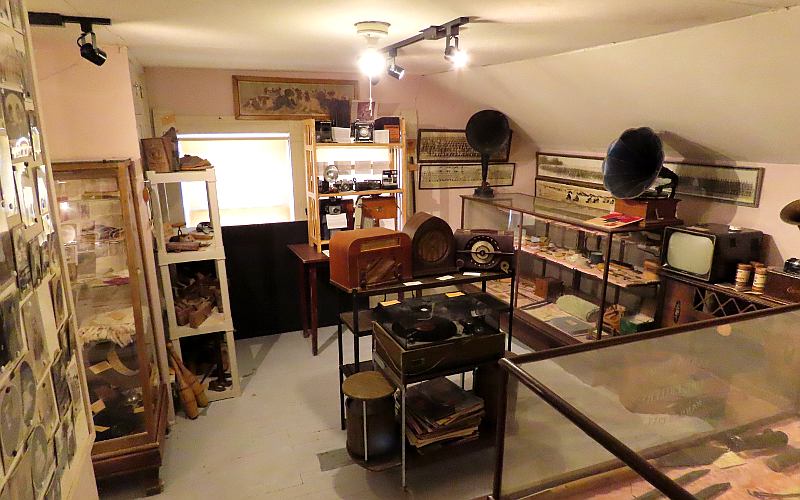 Right/West Room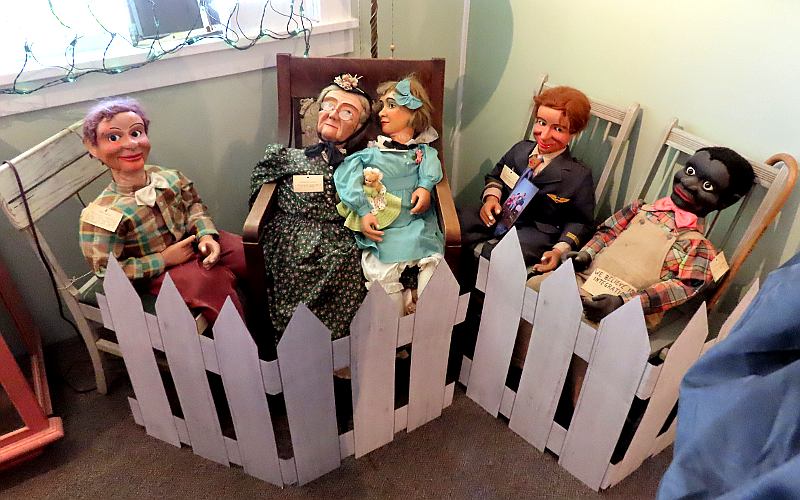 Hank Kilroy, Earl Kraut, Grandma Effie Miller, Joe Screwball and Nellie Lou Yokum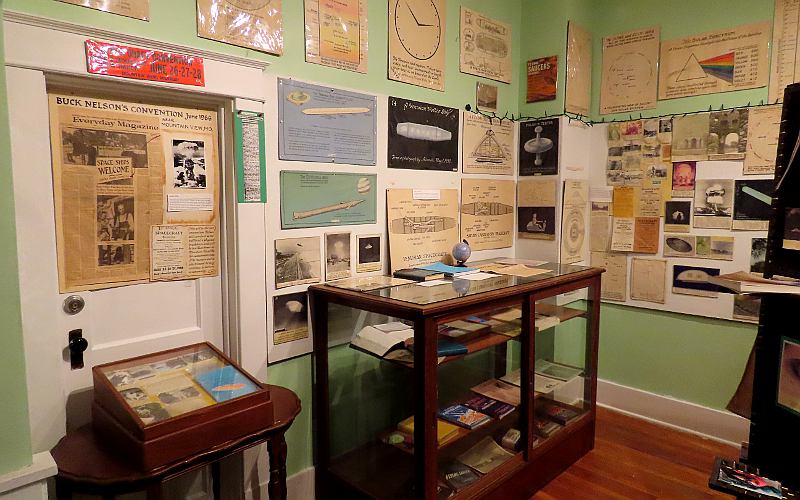 Outer Space Maps and Space Ship Books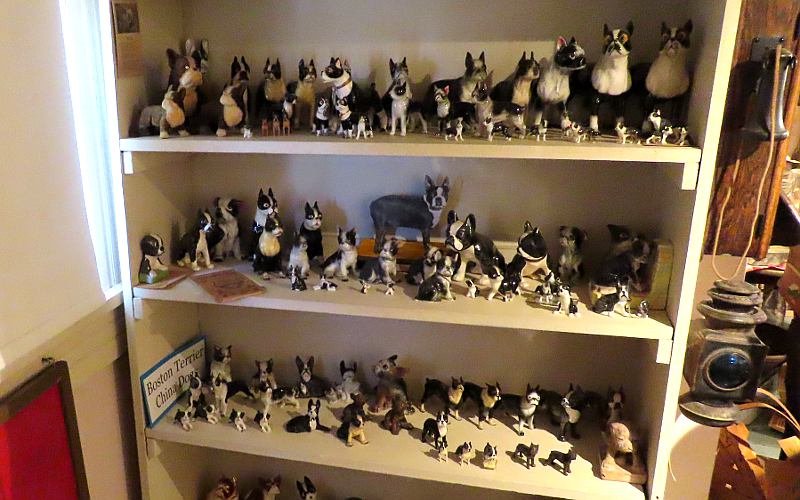 Portion of the Boston Terrier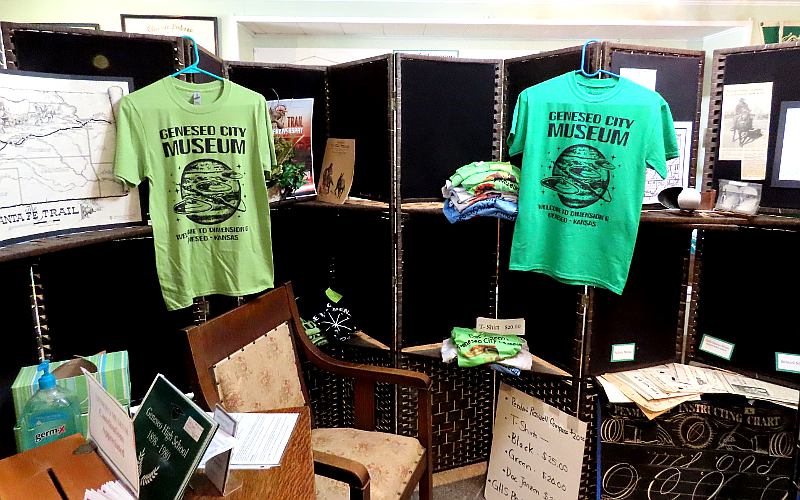 Gift Shop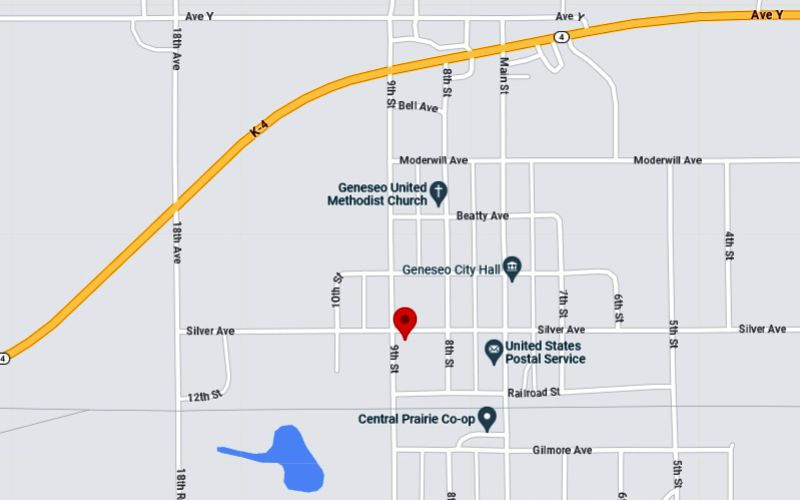 Geneseo City Museum Map
Geneseo City Museum Facebook Page
Kansas Attractions Kansas Travel & Tourism Home
copyright 2023 by Keith Stokes