Girard History Museum

300 South Summit Street
Girard, Kansas 66743
(620) 238-1706

Tuesday - Saturday 10AM - 2PM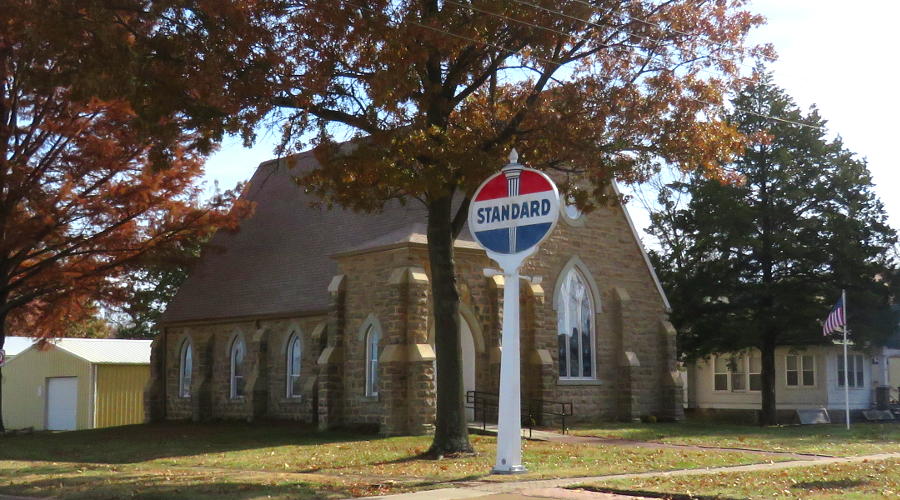 Girard History Museum - Girard, Kansas
The Girard History Museum in Girard, Kansas reopened in the 1888 St. John's Episcopal Church in 2019. The church was originally transformed into a museum in 1975, but had been closed for 20 years. Two local history groups combined to spend over $100,000 to repair the building and make it available again. The church still has the original stained glass windows and is listed on the National Registry of Historic Places.
Like many local history museum, parts of the collection will be mainly of interest to local residents, but Girard has some unique history and the museum focuses on that. When we visited the museum in 2020, a very knowledgeable docent told us the history of the museum and the community. Of particular interest was the story of the Haldeman-Julius Publishing Company, "Little Blue Books," and "Appeal to Reason.
Appeal to Reason was a Socialist newspaper which was published in Girard from 1895 until 1922. Its peak circulation was nearly 700,000 and they sent out so many newspapers that a larger post office was built in 1918. Little Blue Books were small, inexpensive reprints of classic literature. Several hundred million of them were printed in Girard from 1919 through 1978. Both of these were published by the Haldeman-Julius Publishing Company.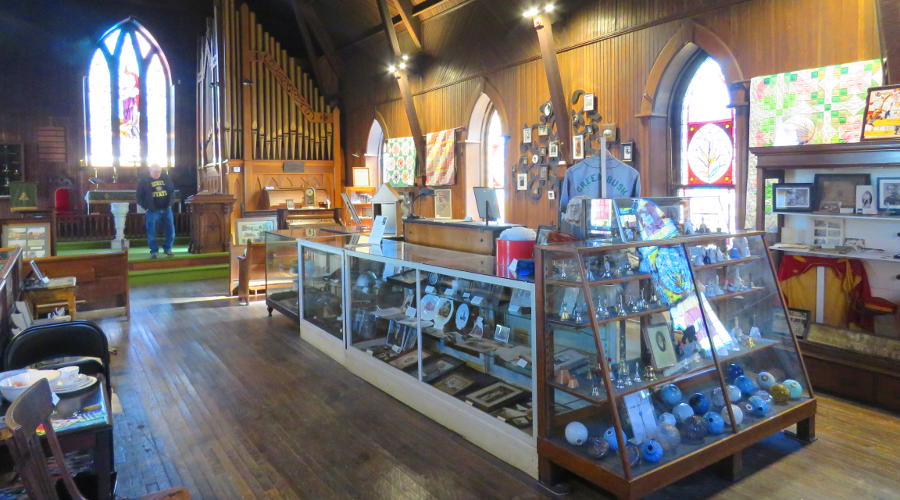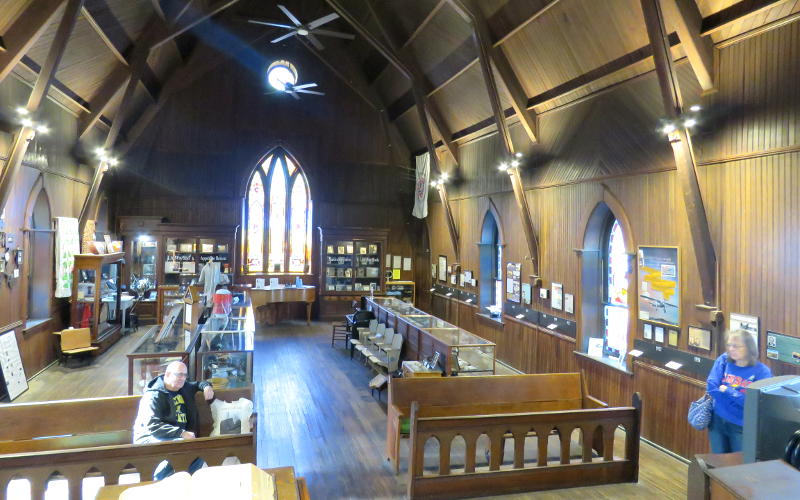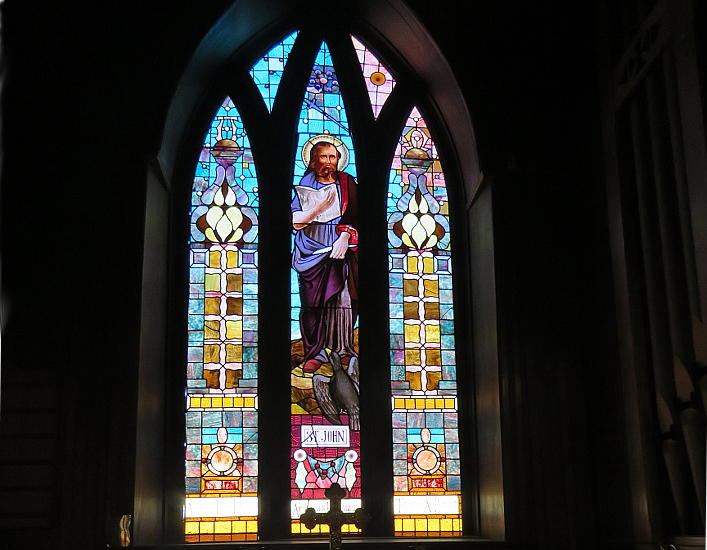 St. John window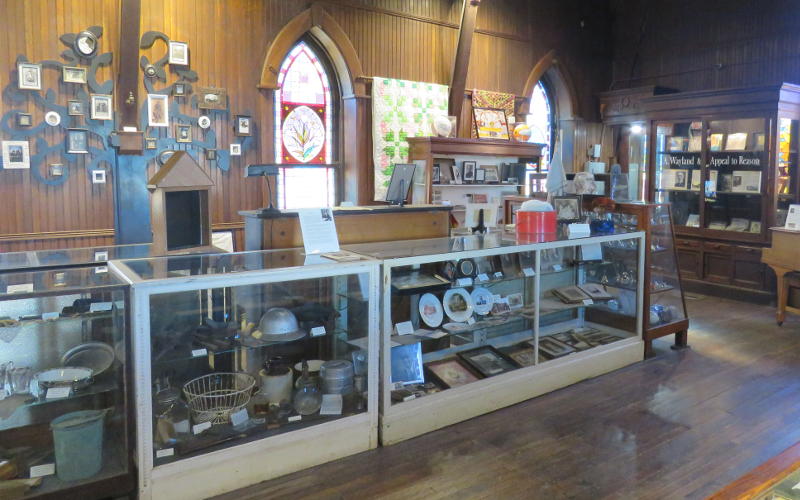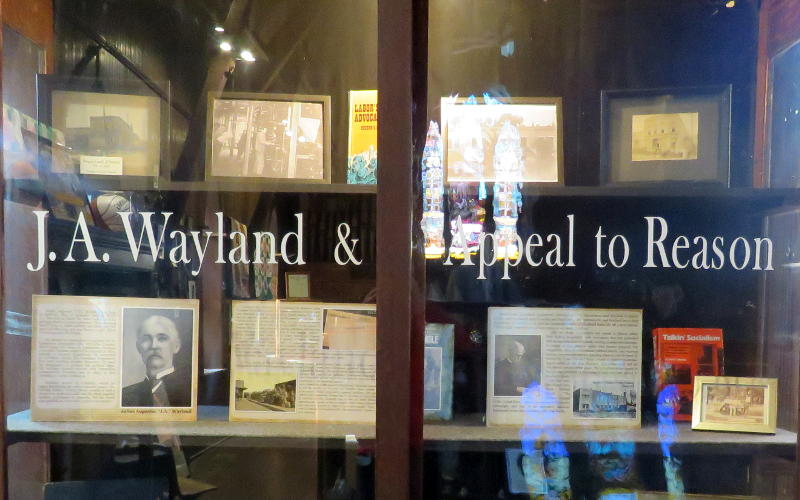 J. A. Wayland and Appeal to Reason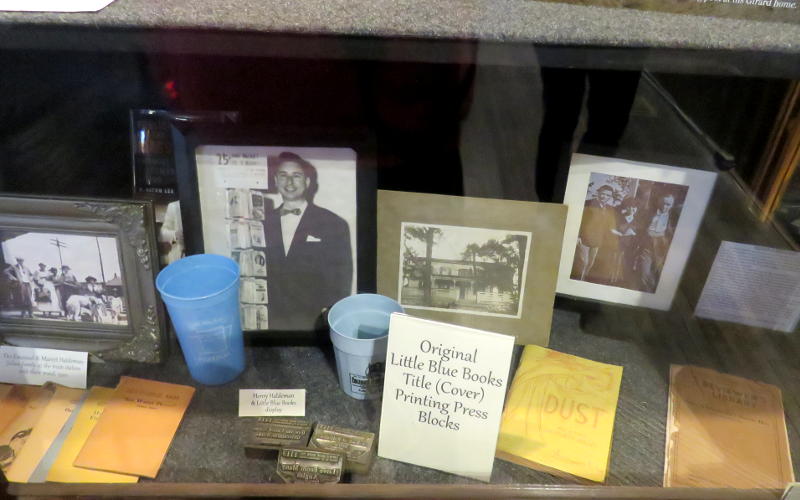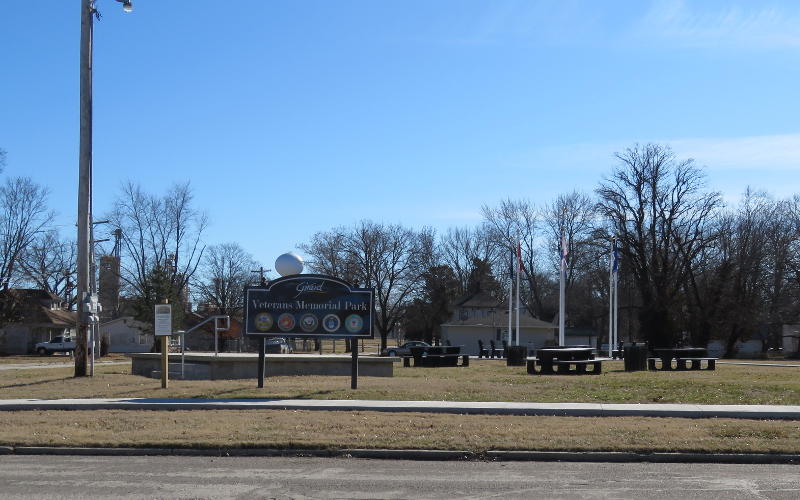 Veterans Memorial Park at the corner of Forest Avenue and Cherokee was the site of the building
where Appeal to Reason and Little Blue Books were published. The building burned in 1978.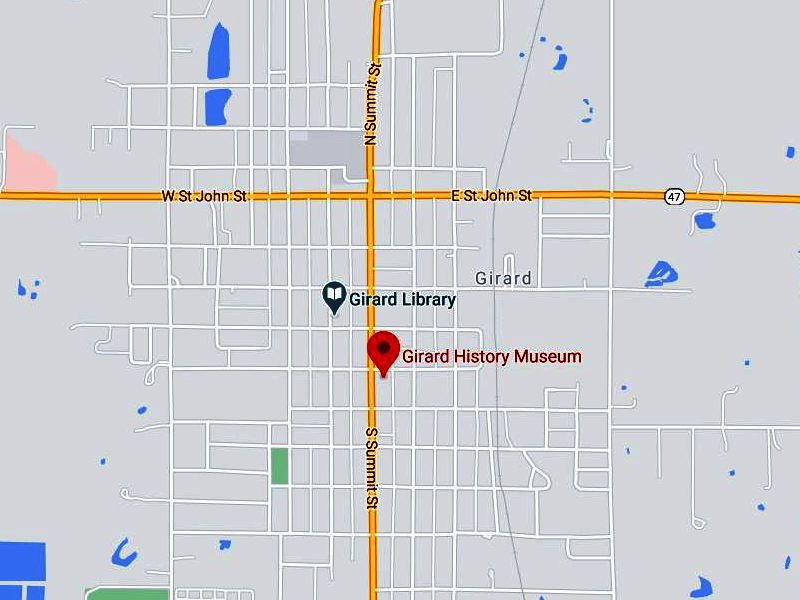 Girard History Museum Map
copyright 2018-2020 by Keith Stokes