Gordon Parks Center for Culture and Diversity

Fort Scott Community College Fine Arts Center
2108 South Horton
Fort Scott, Kansas 66701
1-800-874-3722, ext. 51

Open weekdays during the school year - call to confirm hours
Gordon Parks Center Map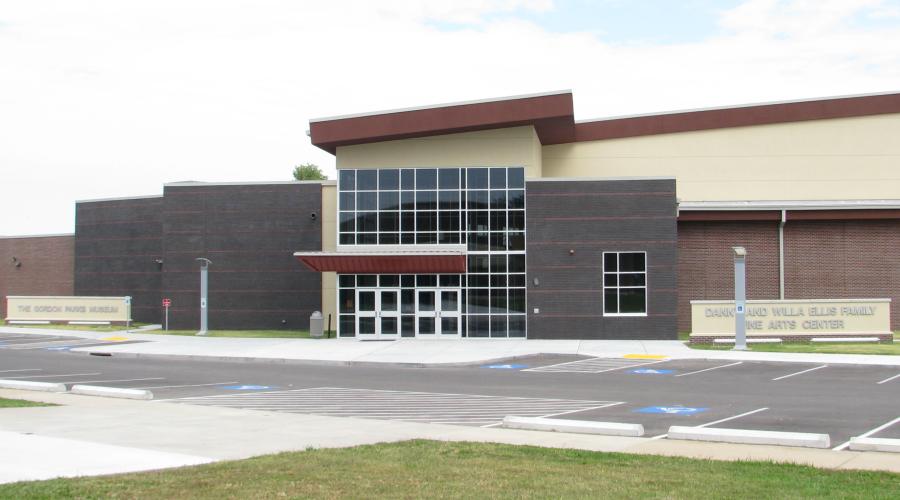 Gordon Parks Museum - Fort Scott, Kansas
The Gordon Parks Museum has opened in a 4,000 square foot facility in the Fine Arts Center on the campus of Fort Scott Community College. Part of the Gordon Parks Center for Culture and Diversity, the museum is only scheduled open during the school year but may be toured at other times by appointment. It will be another year before all of the exhibits are complete, but I enjoyed the small museum devoted to Parks, who grew up in Fort Scott, Kansas.
One of the focal points of the museum is the Gordon Parks Collection, which was Gordon Parks gift to Fort Scott in honor of his parents Sarah and Andrew Jackson Parks and includes over 50 of Parks' autographed photographs and 14 samples of his poetry. This is the largest collection of signed Gordon Parks work outside of the Library of Congress.
My favorite works in the Parks collection are Gordon Parks' black and white photographs from World War 2 and the western United States. A nice display of those photos is on display at Mercy Health Center in Fort Scott.
Gordon Parks was a successful photographer, writer, poet, and film director. He may be best known for directing the movie Shaft, and writing & directing The Learning Tree, portions of which were filmed in Fort Scott and neighboring communities.
During the first weekend of October, the Center hosts the The Gordon Parks Celebration of Culture and Diversity. 2010 was the 7th year for the celebration, which featured screenings of Parks' films, presentations, music, and tours of Gordon Parks' Fort Scott.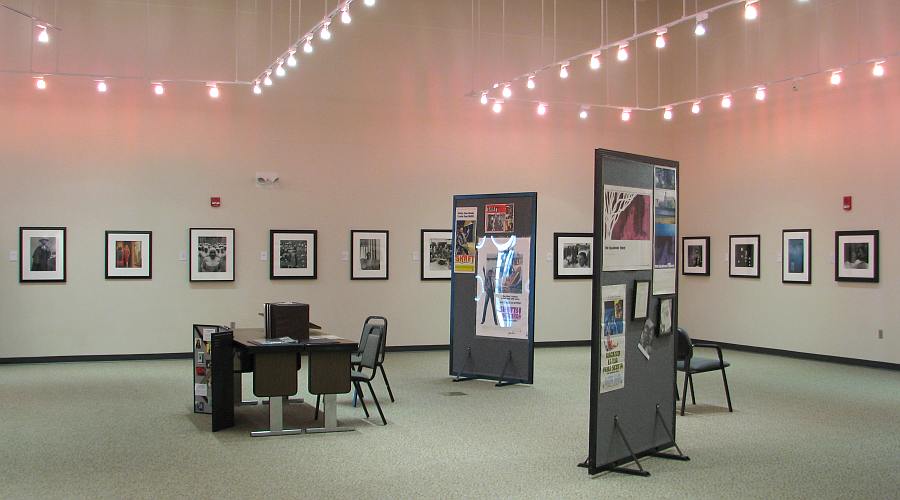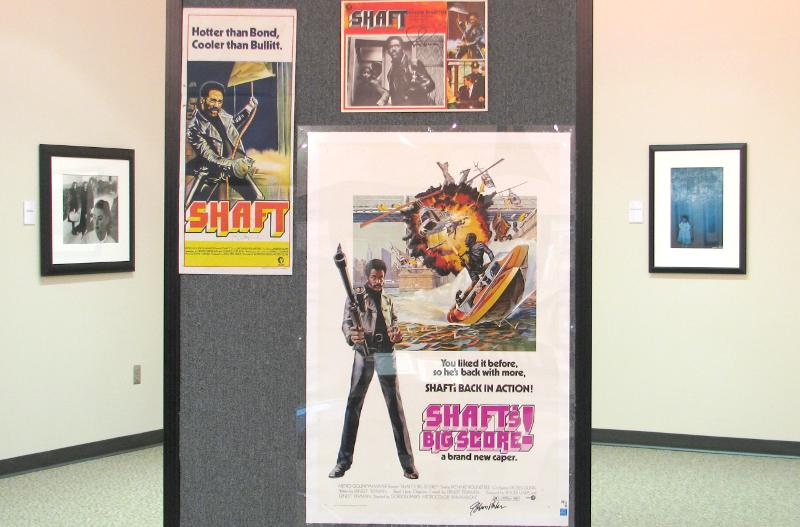 Posters from the movie Shaft, which was directed by Gordon Parks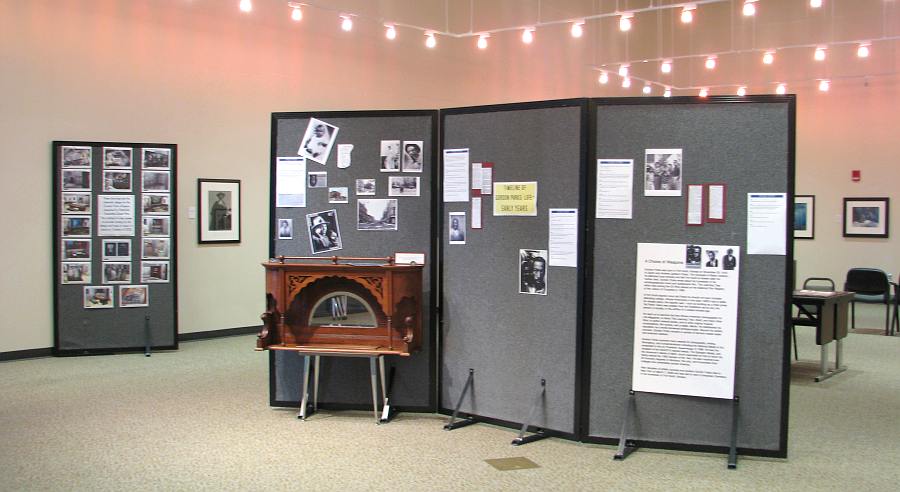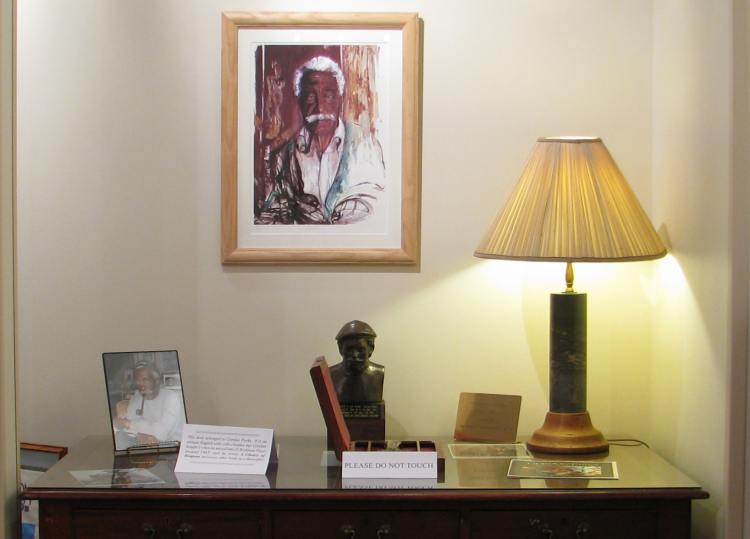 Recreation of part of Gordon Parks New York City apartment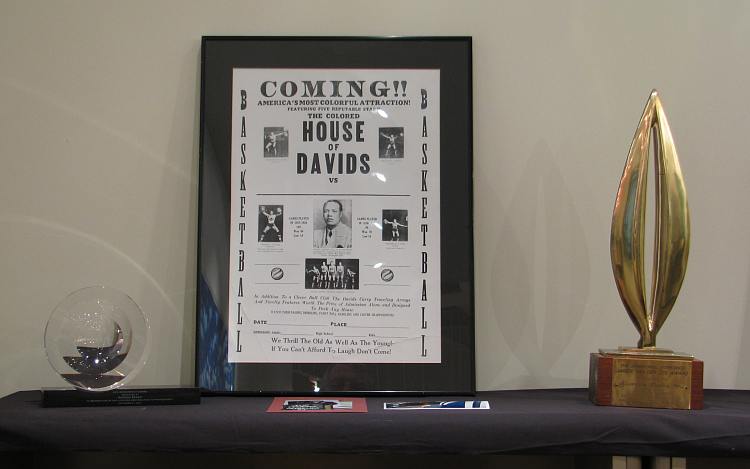 In the late 1920s, Gordon Parks played for The Colored House of Davids, a professional basketball team that
toured the country playing local teas.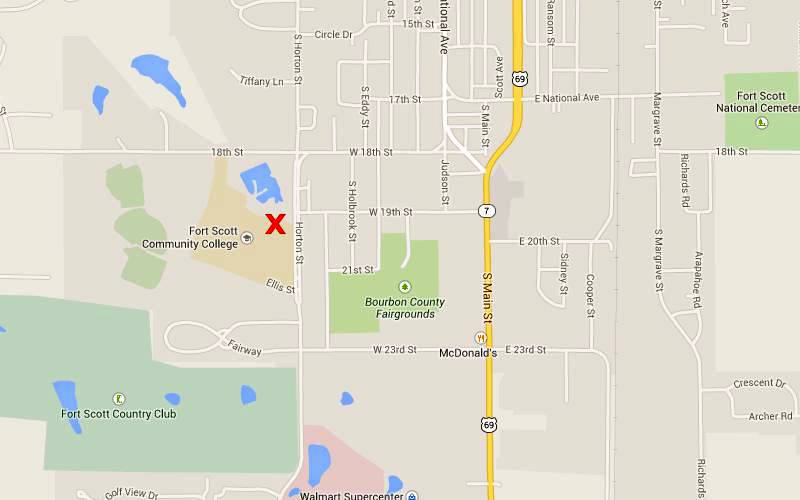 Gordon Parks Center Map
copyright 2009-2014 by Keith Stokes