Grant County
Adobe Museum
300 East Highway 160
Ulysses, Kansas 67880
(620) 356-3009

Monday-Friday: 9 AM - 5 PM
Saturday: 1 - 5 PM
(call to confirm hours) free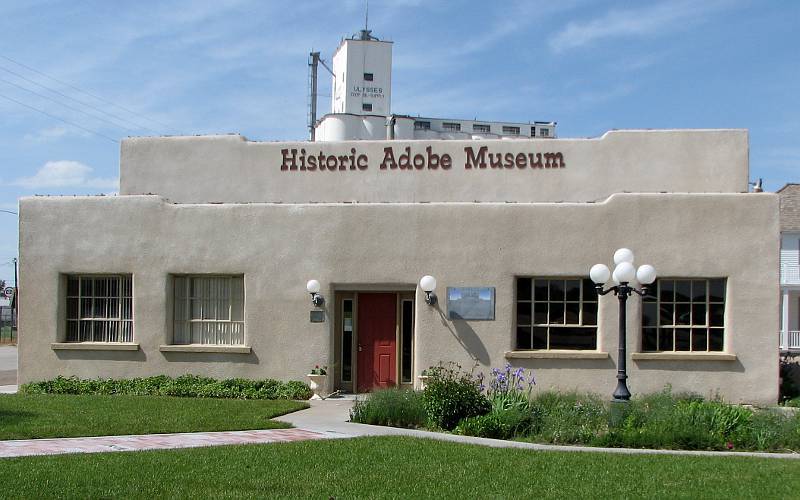 Grant County Museum - Ulysses, Kansas
The Grant County Adobe Museum in Ulysses, Kansas was built in 1938 as a county shop. It opened as a county historical museum in 1978. The Adobe Museum features historical artifacts and exhibits that tell the story of life on the High Plains. The visual story is set into scenes with dimensional murals and backdrops enhancing the exhibits.
The Grant County Adobe Museum's permanent collection includes High Plains Indian artifacts, Santa Fe Trail memorabilia, as well as artifacts from old and new Ulysses.
The unique features in the Grant County Adobe Museum are Native American Petroglyphs. Very few locations in Kansas have Indian Petroglyphs and at least two of those locations are no longer accessible due to man made lakes. Petroglyphs are scratched or chipped into natural rock formations. They are usually in sandstone, which is relatively easily worked, but not very portable. The four samples of petroglyphs come from Jackson County, two of them from Peters Cave.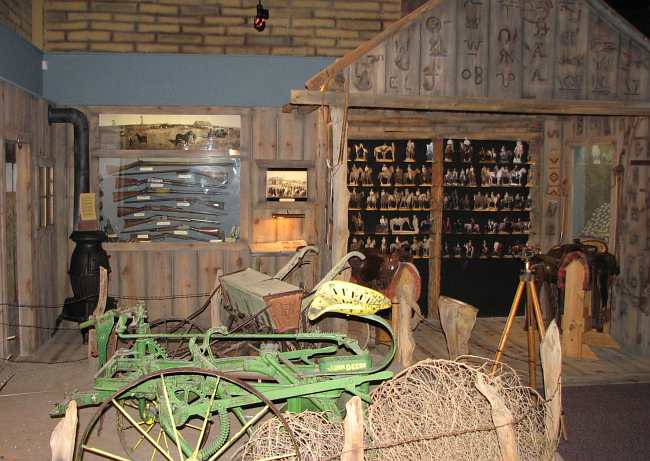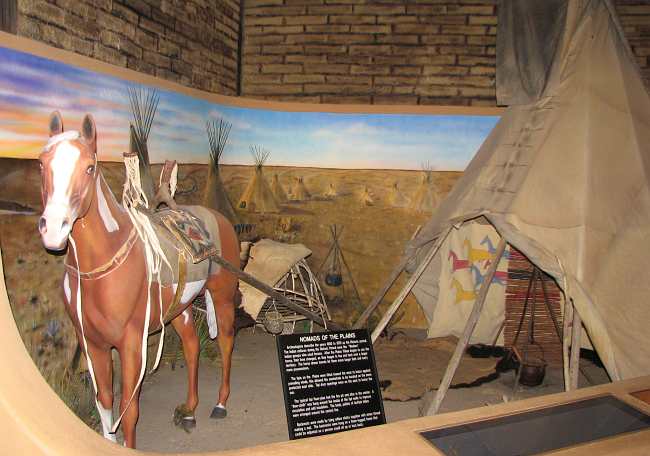 Nomads of the Plains exhibit - representative of Indian culture in the early 1800s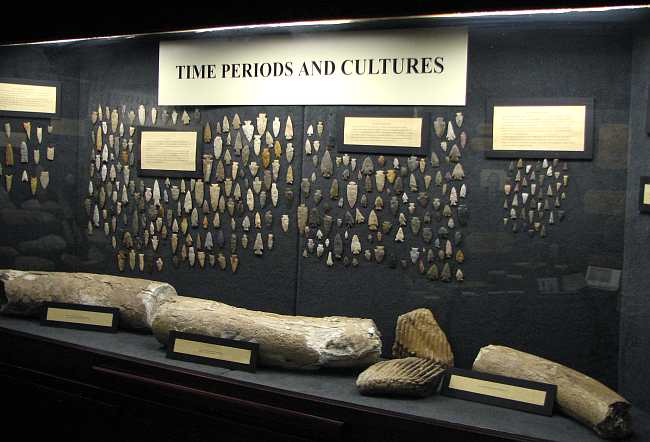 Native American artifacts and mastodon tusks and tooth.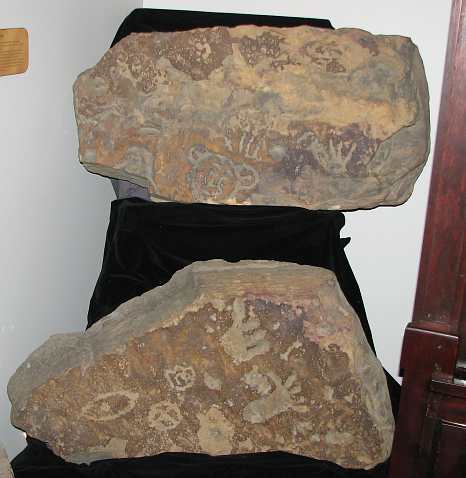 Native American Petroglyphs from Jackson County, Kansas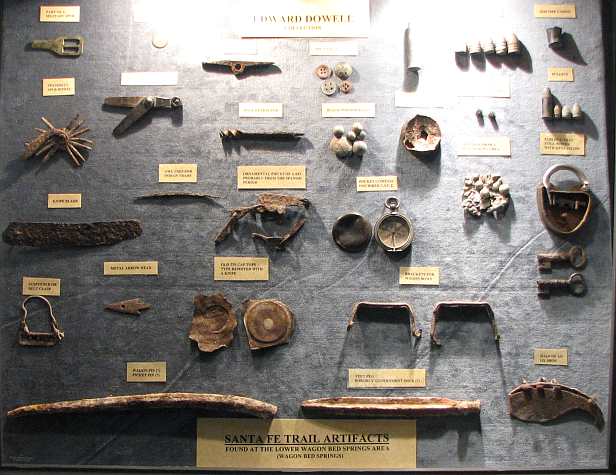 Santa Fe Trail artifacts found near Wagon Bed Springs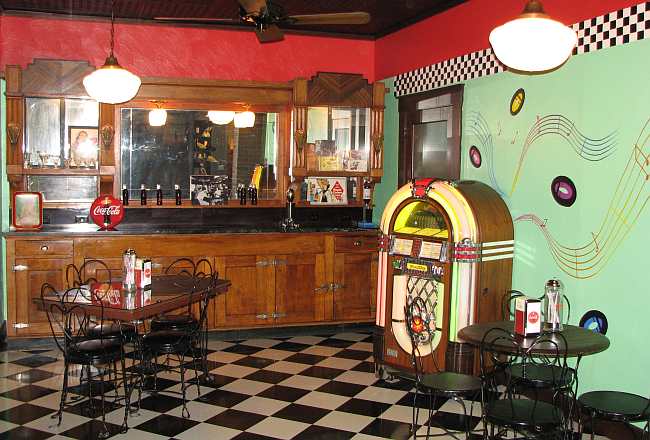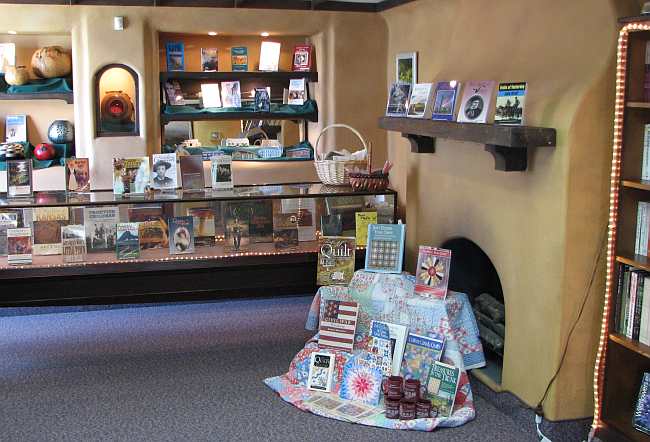 Grant County Adobe Museum gift shop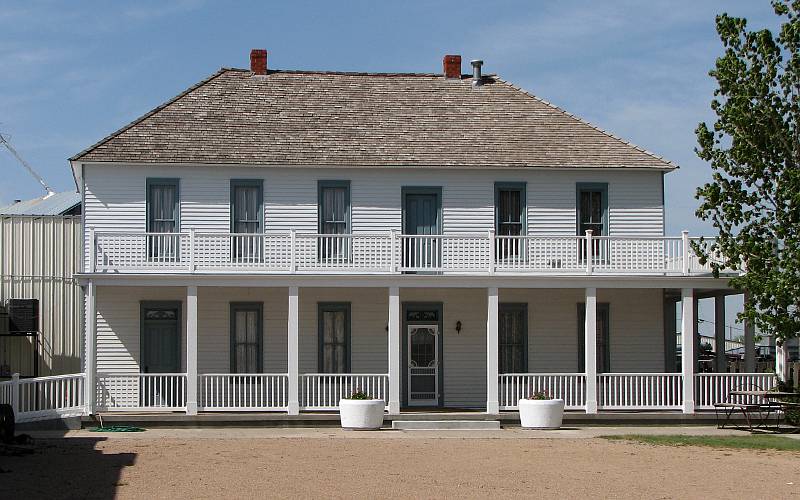 The Hotel Edwards is part of the Grant County Adobe Museum,
but the Hotel Edwards was not open when the museum was visited.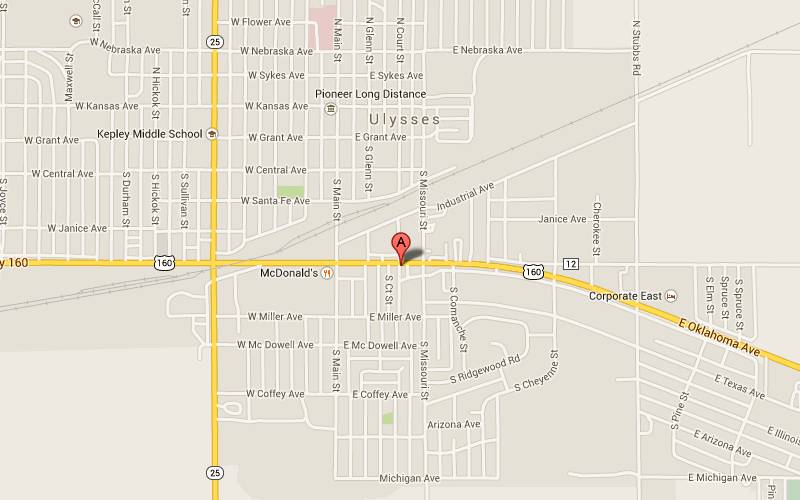 Grant County Museum Map
copyright 2007-2017 by Keith Stokes