Greenwood County Historical Society Museum

120 West 4th Street
Eureka, Kansas 67045
(620) 583-6682

Monday - Friday: 10AM - 4PM
Saturday (March - December): 10AM - 2PM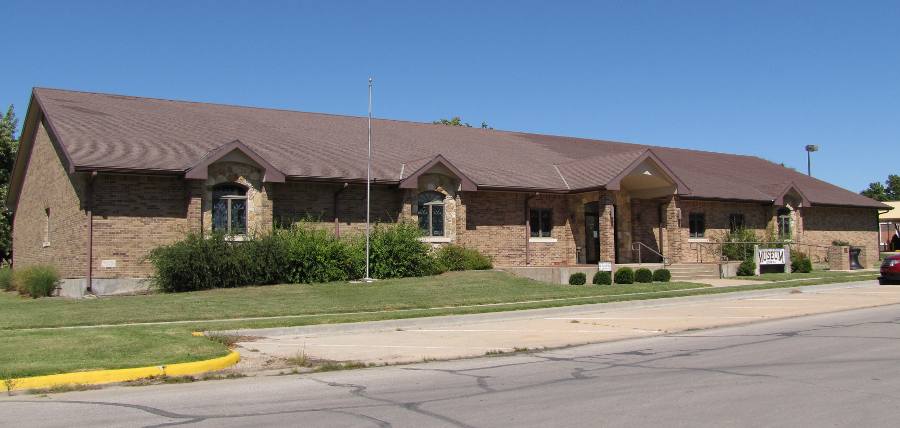 Greenwood County Historical Society Museum - Eureka, Kansas
Greenwood County Historical Society in Eureka, Kansas is a significant genealogical resource for people researching ancestors who lived in Greenwood County, Kansas. The Society also maintains an attractive museum which is now open six days a week.
Many of displays at Greenwood County Historical Museum are devoted to cattle ranching and oil. There is also the obligatory one room school house display and displays about various former residents of some note. Behind the museum there is a shed with a number of old farm implements, including a couple of implements which were invented by a local rancher.
One of the most interesting local exhibits is devoted to Roger Babson and Utopia College which he founded in Eureka shortly after World War 2. Babson selected Eureka because of its distance from probable targets in a nuclear war and he intended to place it in in underground college campus that would be safe from nuclear attack. He believed that central Kansas would have the natural resources such as oil, minerals and grain needed to rebuild following a nuclear war. Although Utopia College never never moved underground or grew very large, the two year college continued until 1969 as the Midwest Institute.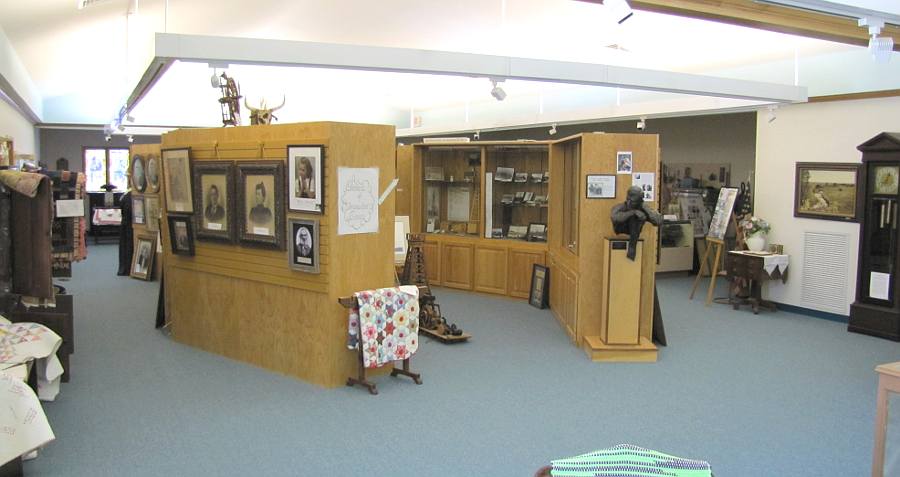 Maun gallery of the Greenwood County Historical Society Museum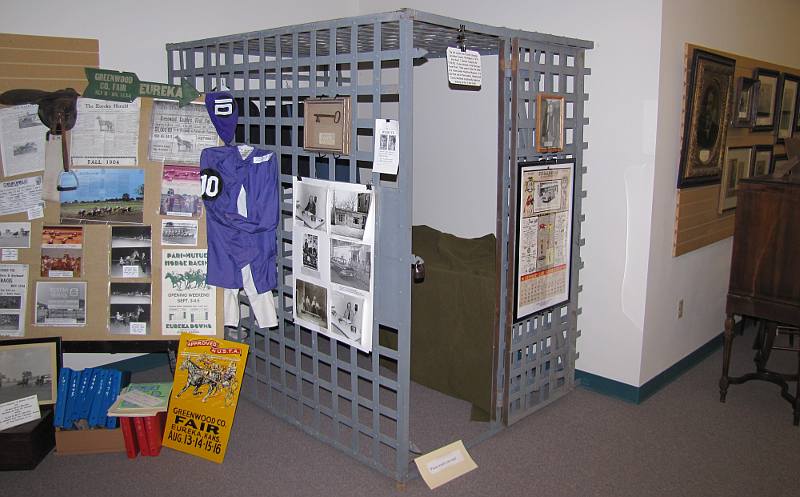 1914 jail from Toronto Kansas in Woodson County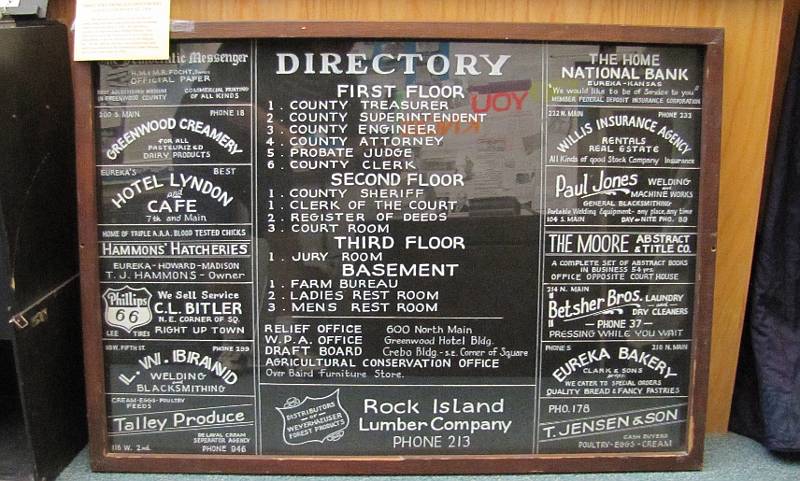 Business directory from the old Greenwood County Courthouse in 1956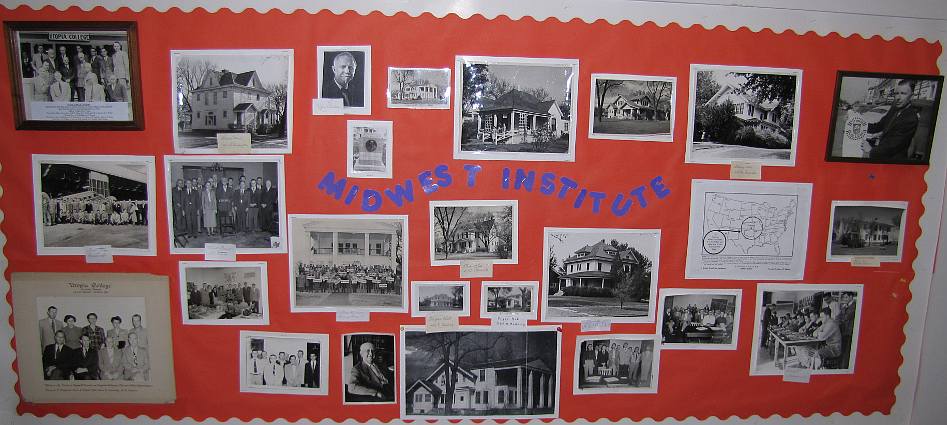 Roger Babson's Midwest Institute (Utopia College)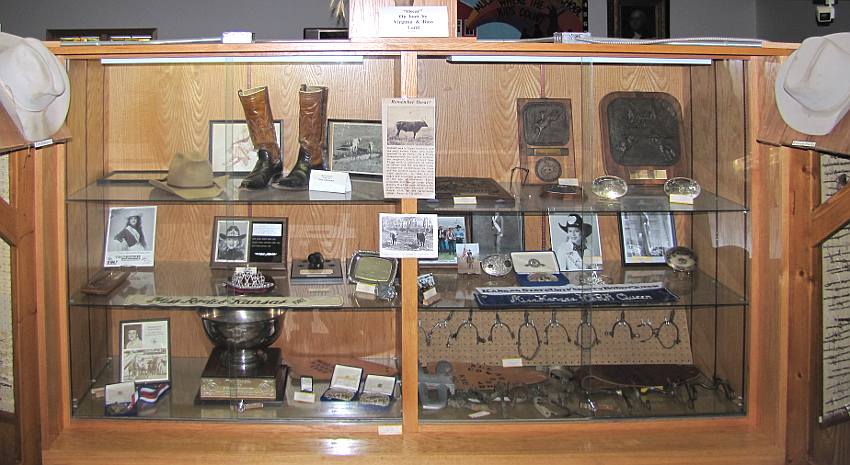 Exhibit devoted to Eureka cowboys & rodeo queens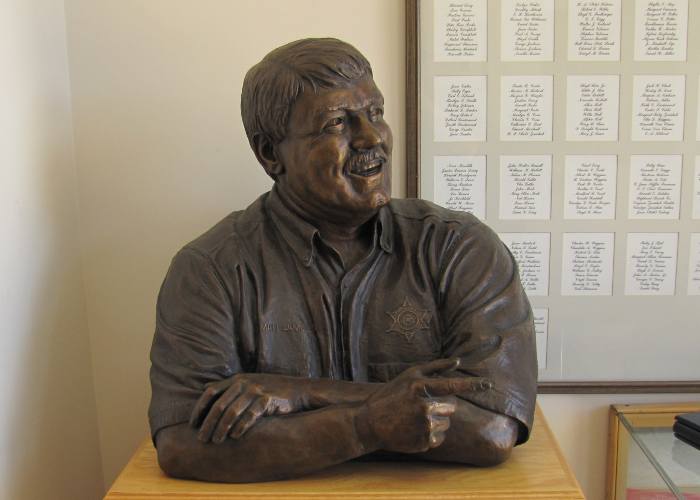 Greenwood County Historical Museum displays several Jim Brothers' Bronze Sculptures - Brothers
is a Lawrence, Kansas' sculptor who grew up in Eureka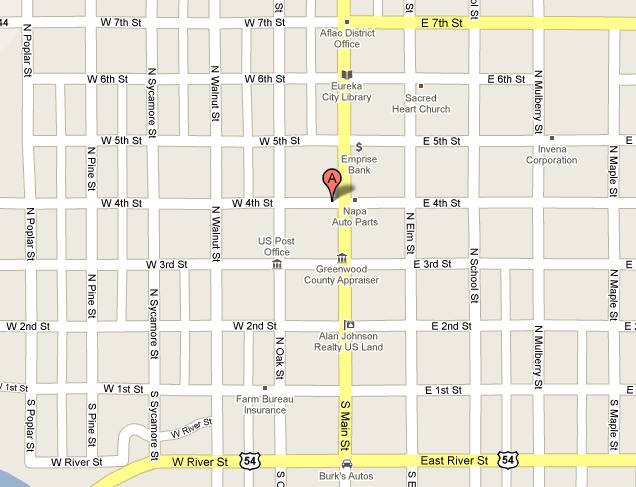 Greenwood County Historical Society Museum Map
copyright 2010-2018 by Keith Stokes