Halstead Heritage Museum

116 E 1st Street
Halstead, Kansas 67056
(316) 835-2267

Hours:
Saturday & Sunday 2-5 March thru December
or by appointment
Free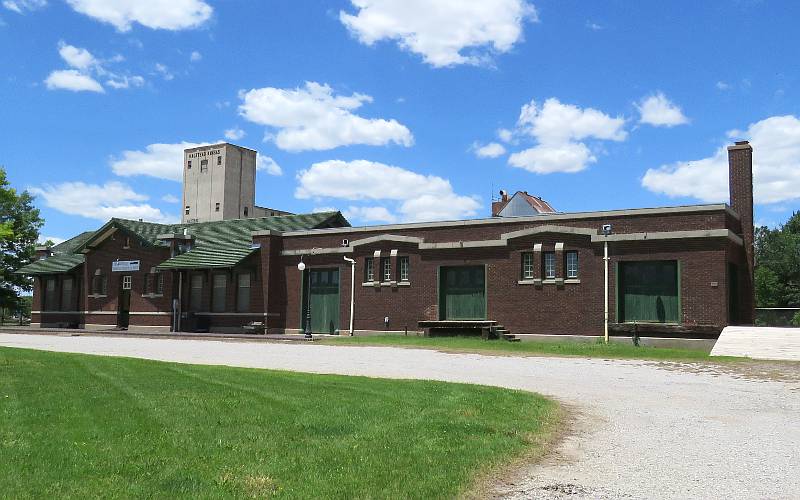 Halstead Heritage Museum - Halstead, Kansas
The Halstead Heritage Museum in Halstead, Kansas occupies the 1917 Halstead Railway Station and has four galleries plus reference materials and a gift shop in the former Station Master's Office. Much of the collection is railroad related, but there is a lot of material about Halstead history and one gallery is devoted to rotating exhibitions. When we toured the museum in 2016, the rotating exhibit featured the private collections of members of the Halstead Historical Society.
Two exhibits are likely to be the most interesting to visitors from out side the community, those devoted to Adolph Rupp and to the motion picture Picnic.
Adolph Rupp was born at a farm just north of Halstead and grew up in the community where he was a star on the Halstead High School basketball team. Rupp played basketball for the University of Kansas and assisted Forrest "Phog" Allen. He went on to coach high school basketball and eventually became the head coach of the University of Kentucky from 1930-1972. As of this writing, he is the 12th winningest basketball coach in NCAA history and has the highest winning percentage (82.2%) of any the 92 coaches with more than 600 wins.
Halstead's Riverside Park (which is just a block from the museum) was used extensively for scenes in the filming of the 1955 movie, Picnic, staring William Holden, Rosalind Russell and Kim Novak. The river and the bridge appear repeatedly in Picnic, which was based on William Inge's Pulitzer Prize-winning play. The museum has many photographs from the production and a large swan which was used in the movie.

The Talbott Gallery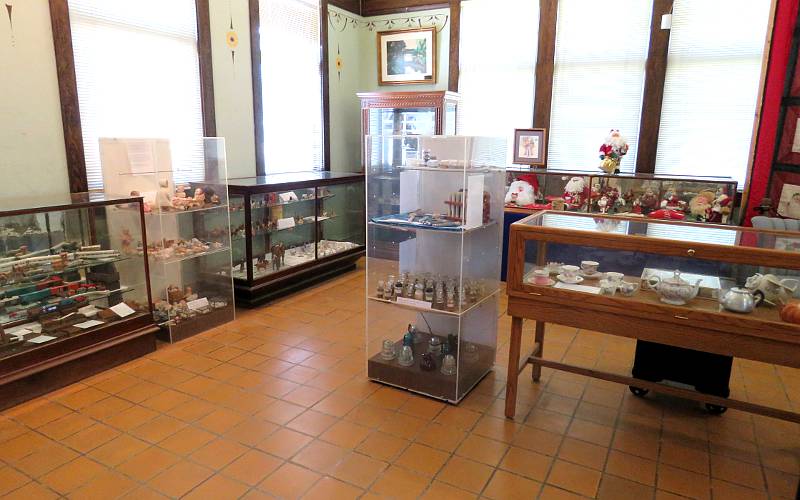 The Lehman-Dreese Gallery houses rotating exhibits.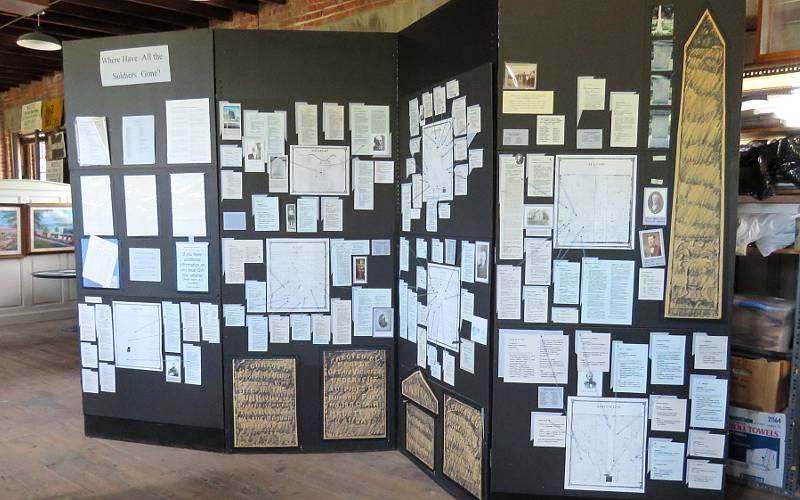 "Where Have the Soldiers Gone"
Biographies and records of some 70 Civil War veterans (Union and Confederate) who settled around Halstead .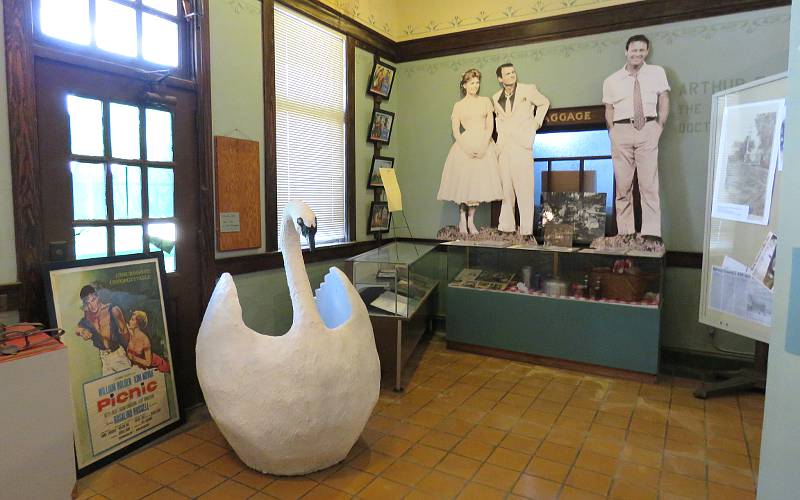 Original swan from the movie "Picnic"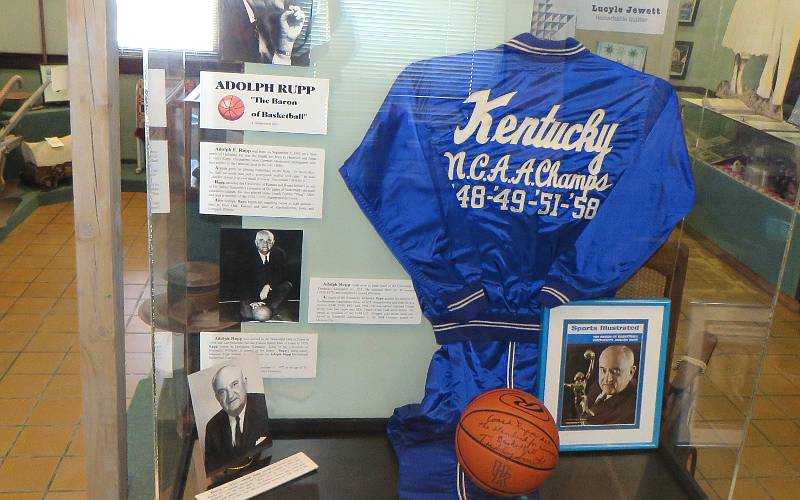 Adolph Rupp - "The Baron of Basketball"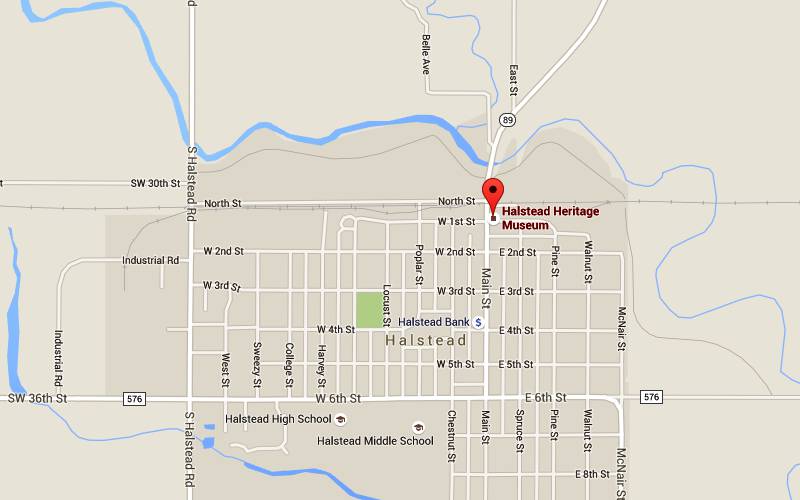 Halstead Heritage Museum Map
Halstead Heritage Museum website
Kansas Attractions Kansas Travel & Tourism Home
copyright 2016-2017 by Keith Stokes