Harvey House Museum

221 Marion Street
Florence, Kansas 66851
(620) 878-4481

Open by appointment only
donations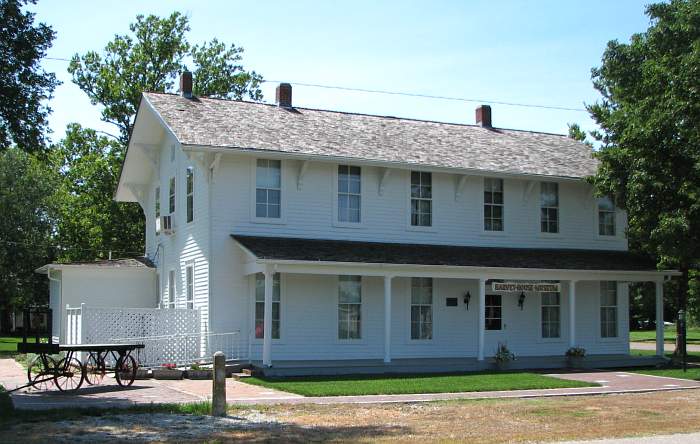 Harvey House Museum - Florence, Kansas
In 1877, Fred Harvey bought the Clifton Hotel in Florence, Kansas for $5,370. Harvey redecorated the hotel and restaurant and early in 1878, the second in what would become a chain of Harvey House Restaurant opened in Florence - the first Harvey House to offer sleeping accommodations in addition to a restaurant.
In 1879-80, three trains passed through Florence daily, with an average of fifty passengers each, who would dine at Fred Harvey's restaurant. Meals for train passengers cost 75 cents, while train crew paid only 25 cents.
The hotel was a success and Fred Harvey expanded the hotel in 1879. Eventually it measured 30' by 130'.
In time the railroads added dining cars and Pullman cars and fewer passengers stopped at the Florence Harvey House. The last train to be fed was March 31, 1900.
The Clifton Hotel/Harvey House was divided into sections, and moved to other parts of Florence. In April 1971, the Florence Historical Society purchased this wing of the building and six lots. Today's Harvey House Museum is in beautiful condition. The building is only open by appointment, but the members of the HIstorical Society are delighted to show the Harvey House to individuals or groups of any size.
You may even schedule a group meal in the Harvey House Museum, served by costumed "Harvey House Girls." The menu is relish plate, French coleslaw, roast sirloin of Beef Au Jus, Fred Harvey whipped potatoes, beef gravy, Asparagus, fresh baked rolls, raspberry preserves, Charlotte of peaches, sweet whipped cream, assorted cheese & fruit tray, coffee, tea, and milk.
Annual Picnic
The Florence Harvey House's 23rd annual "Picnic on the Lawn" will be 5 - 7 PM on June 24, 2023. The menu will will include fried fish, mountain oysters, salads, side dishes and homemade desserts.
There is no charge, but they request a donation to go towards the upkeep of the museum. Bring along lawn chairs.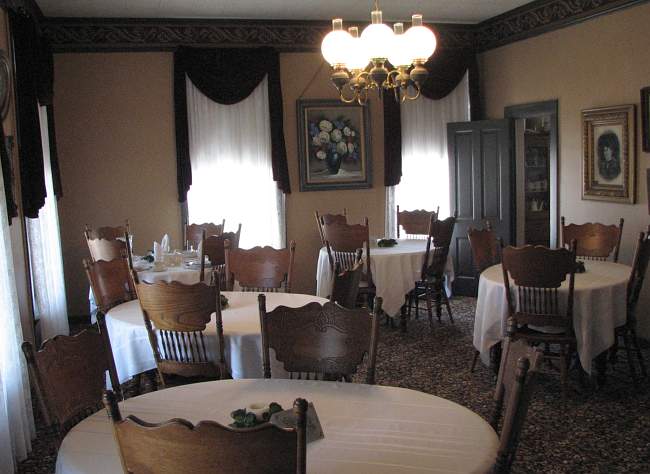 Harvey House Dining Room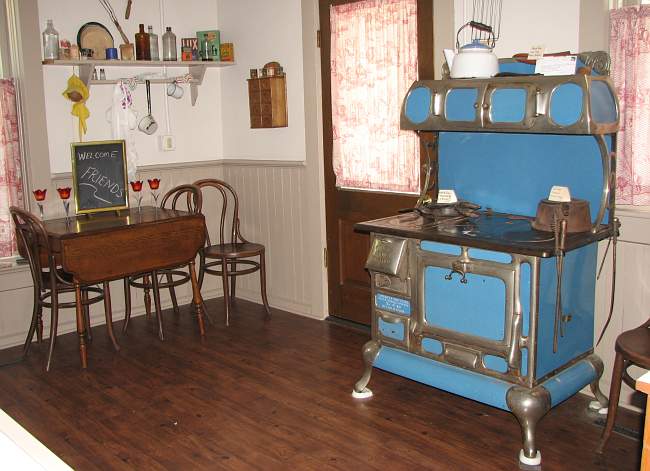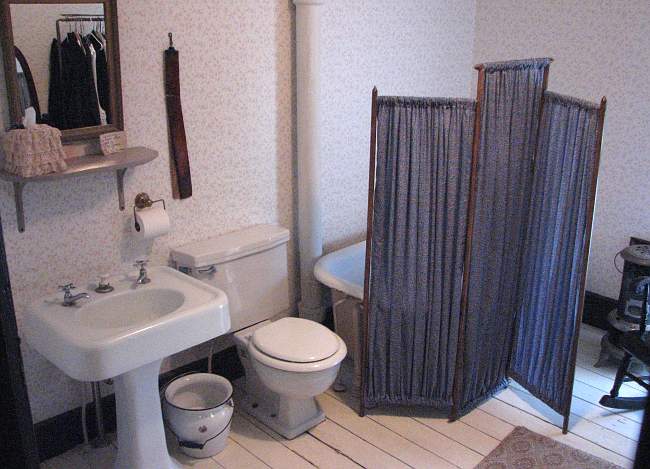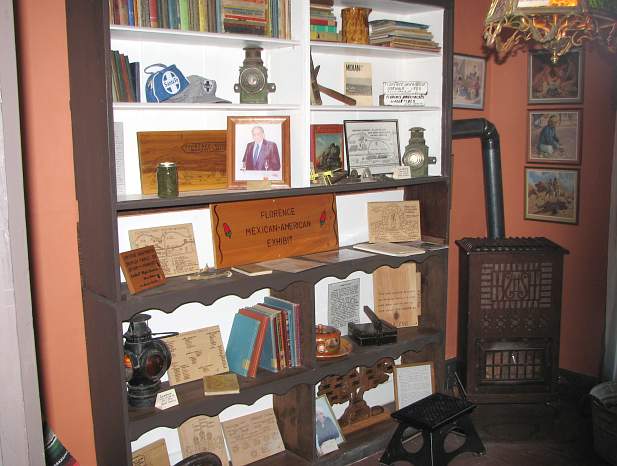 This room is dedicated to the large Mexican community that lived in Florence, Kansas in the early 1900s.
Only two of the original families are still in Florence, other families return to Florence for family reunions.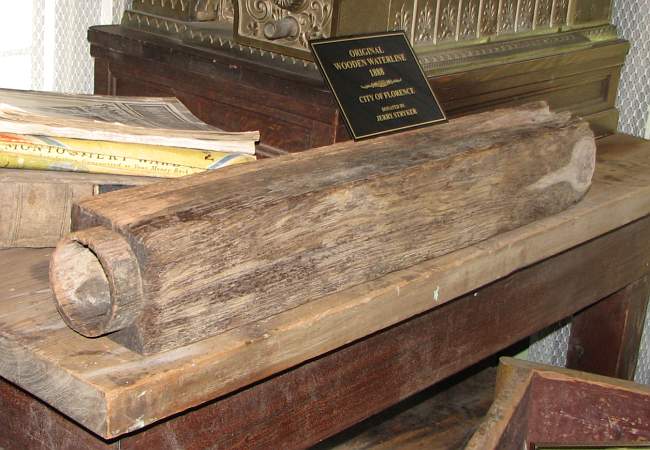 Running water came to Florence in March 1888 with the formation of the Florence Water Supply Company.
This is one of the original wooden pipes that was used until 1993.

copyright 2007-2022 by Keith Stokes