Heym-Oliver House
Russell County Historical Society
503 North Kansas Street
Russell, Kansas 67665
(785) 483-3637

Open in Summer
Monday - Saturday: 11AM-5PM Sunday: 1-5PM
Tours originate at Fossil Station Museum

$2 for adults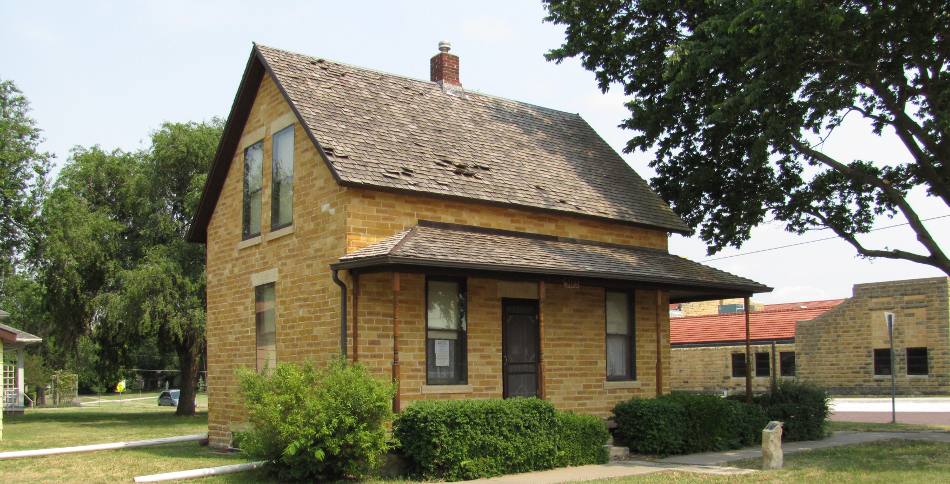 Heym-Oliver House - Russell, Kansas
The Heym-Oliver House in Russell, Kansas is a classic old stone home. The post rock house was built from locally cut limestone in 1878 by Nicholas Heym on land which was purchased for $50.
In time the Heym House was purchased by Mary Lynn Beach Oliver who restored and updated the lovely old home. The younger daughter of aviation legends Walter and Olive Ann, Mrs. Oliver served as Chairman of Russell State Bank from 1984 to 1994. She endowed the house to the Russell County Historical Society in 1994.
The Heym-Oliver House is decorated with furniture of the 1870s.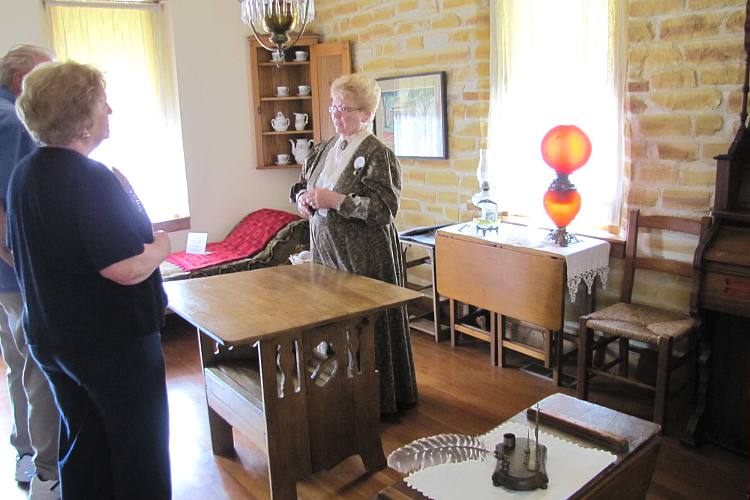 Heym-Oliver House has a small kitchen that has been restored to the 1870s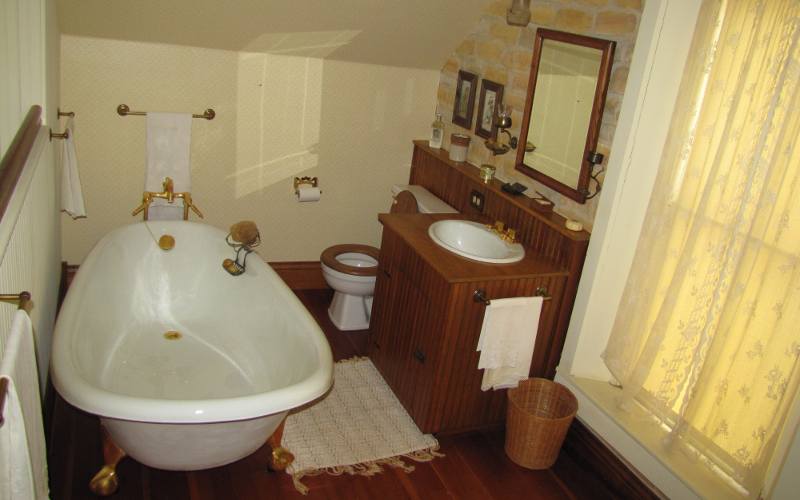 The gold feet and fixtures were added by Mary Lynn Beech Oliver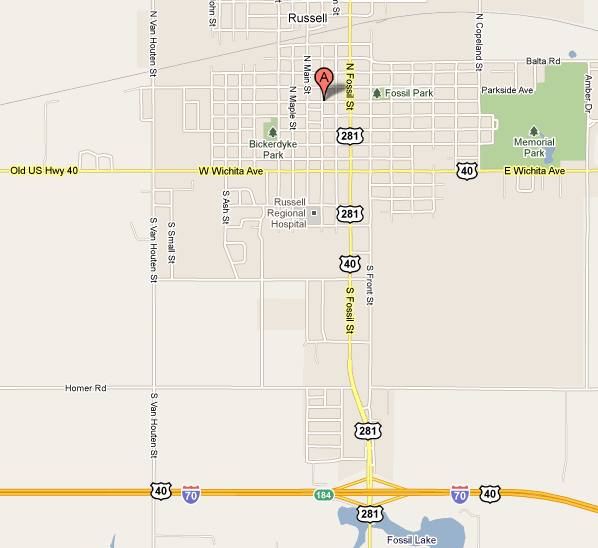 Heym-Oliver House Map
copyright 2011-2015 by Keith Stokes