The Hickory Tree Restaurant
at Smolan School

304 East Walnut Street
Smolan, Kansas 67456
(just southwest of Salina)

This restaurant closed in 2011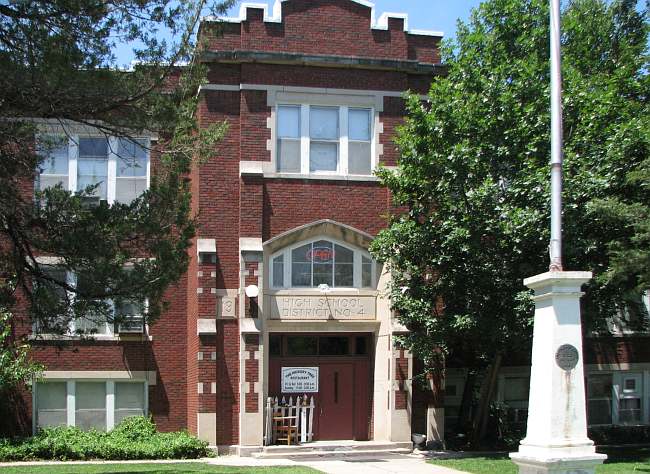 Smolan High School District Number Four - The Hickory Tree Restaurant
This is an archive page - the Hickory Tree Restaurant closed in 2011.
The Hickory Tree Restaurant in Smolan, Kansas is a unique Kansas Restaurant, the food is good and the atmosphere is cool.
The Hickory Tree offers a buffet with a nice selection of BBQ - chicken, ribs, pork chops, and beef brisket, plus a variety of side dishes, desserts, and beverages. All that for $13 including tax. Beer is available for an additional charge. You pay when you enter the restaurant, then provide all of your own service including getting your beverages and bussing your table. The plates and utensils are disposable plastic.
Hickory Tree Restaurant occupies the former Smolan High School which operated from 1926-1950. The last graduating class had 3 members. From 1946-1987 elementary and middle school classes were held here. The Holzworths started a catering business out of the old school in 1993, and 3 years later opened the BBQ Restaurant. Open only Friday & Saturday evenings and Sunday for lunch.
The dinning room in the small old gymnasium. The walls are decorated with maps, yearbooks and old board games. The small stage at the south end has a wonderful, old advertising curtain from another area school.
The hallways of the building are decorated with school items, and the top (3rd) floor has the old classrooms set up for private dinning rooms, each decorated to the theme of the class that was held there. I particularly liked the music room and library.
On my first visit, Hickory Tree Smolan School Restaurant made it onto this website on the strength of atmosphere. None of the food stood out. On my second visit, the pork steak was replaced by pork chops and was quite good. I my most recent visit, the chicken was our favorite meat. On just one visit, the Hickory Tree Restaurant had chopped pork on the buffet.
The buffet includes a fairly large selection of side dishes: mashed potatoes, gravy, green beans, corn, broccoli salad, potato salad, nutty cole slaw, baked beans, and fruit salad. Most of these are good and my favorite is the broccoli salad.
There is usually a selection of about seven house made desserts. I prefer the peanut butter chocolate dessert. The apple cobbler doesn't look very impressive, but it is also very good. It would be even better warm.
Hickory Tree Restaurant does not appear to be handicap accessible, but you might call to check on that. Rest rooms are on the second floor and there is also a half flight down to the dining room (gymnasium) from the main entrance.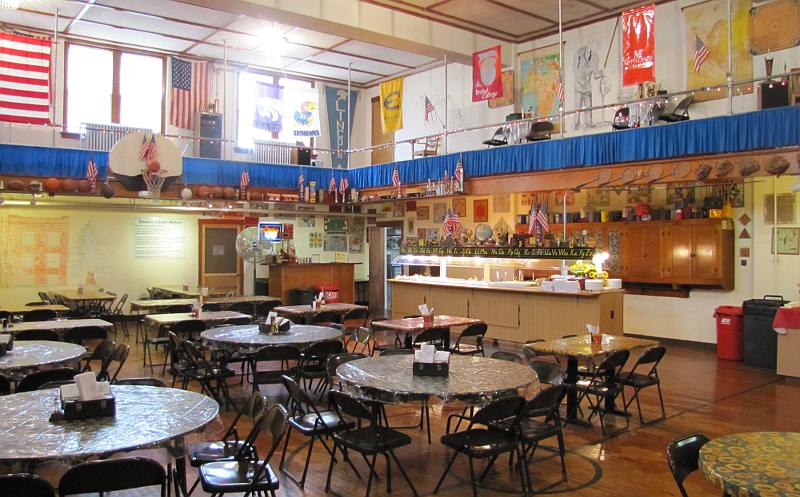 Gymnasium - dining room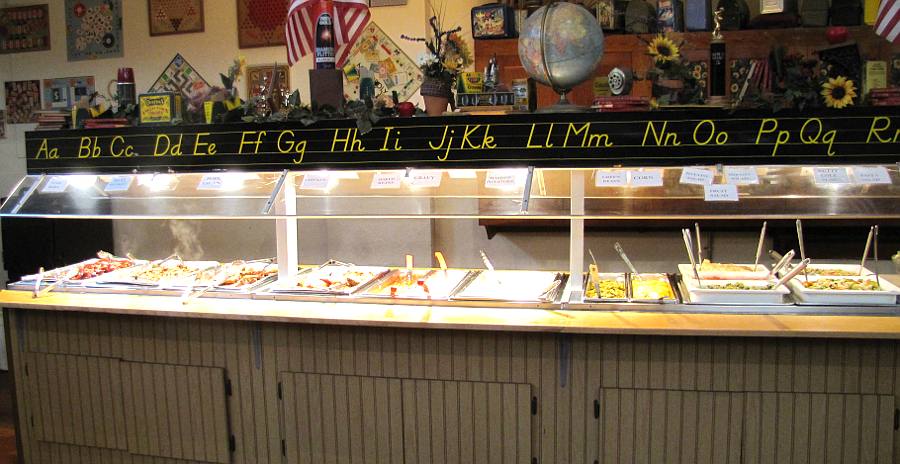 barbecue ribs, beef brisket, pork chops, chicken and side dishes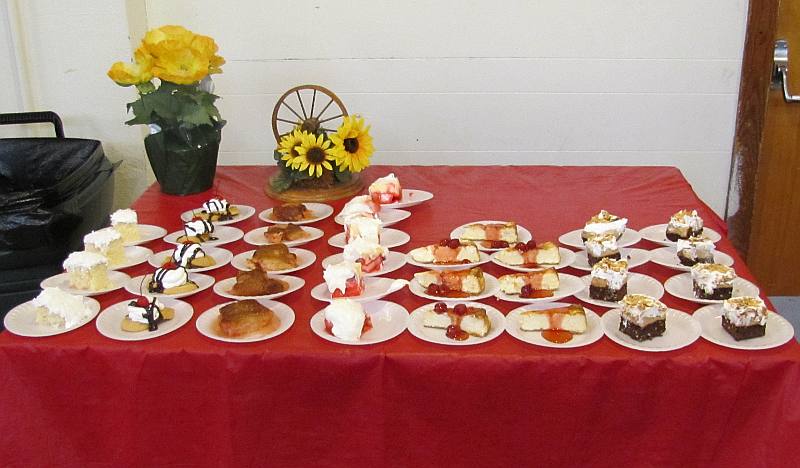 Dessert selection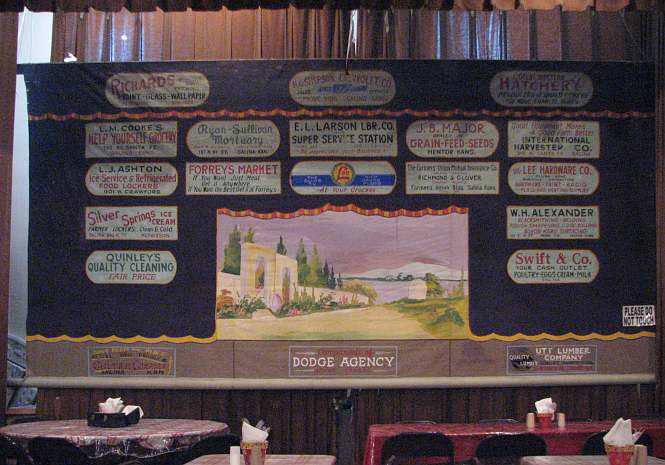 Stage at the end of the gymnasium (dinning room)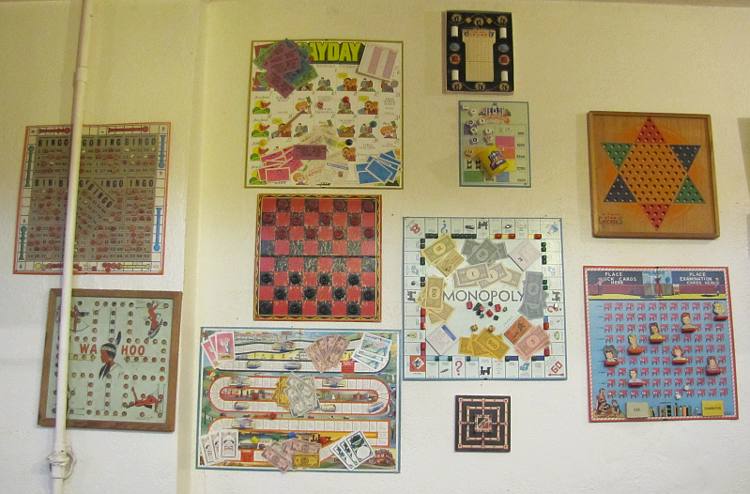 The board games decorating the dinning room walls don't really go with the school theme, part are still kind of cool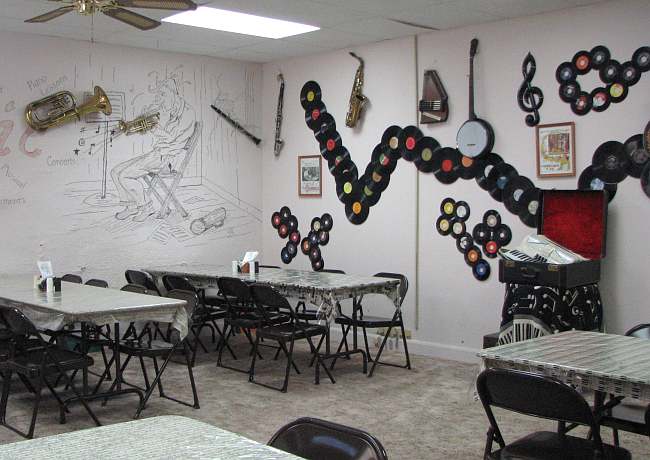 3rd floor music room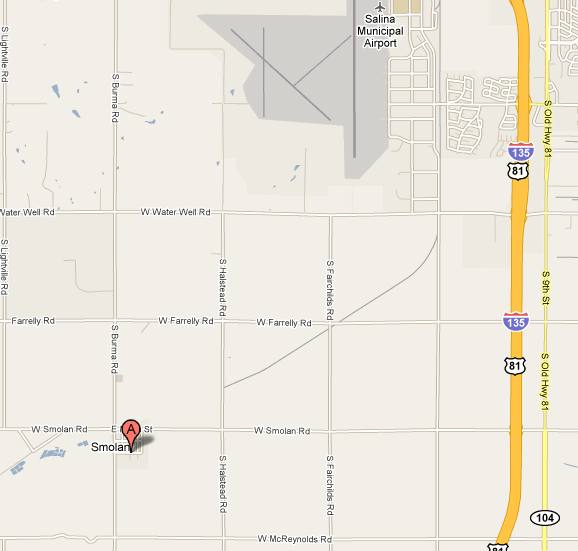 Hickory Tree Restaurant Map
Hickory Tree Restaurant website
Unique Kansas Restaurants Kansas Travel & Tourism Home
copyright 2007-2010 by Keith Stokes