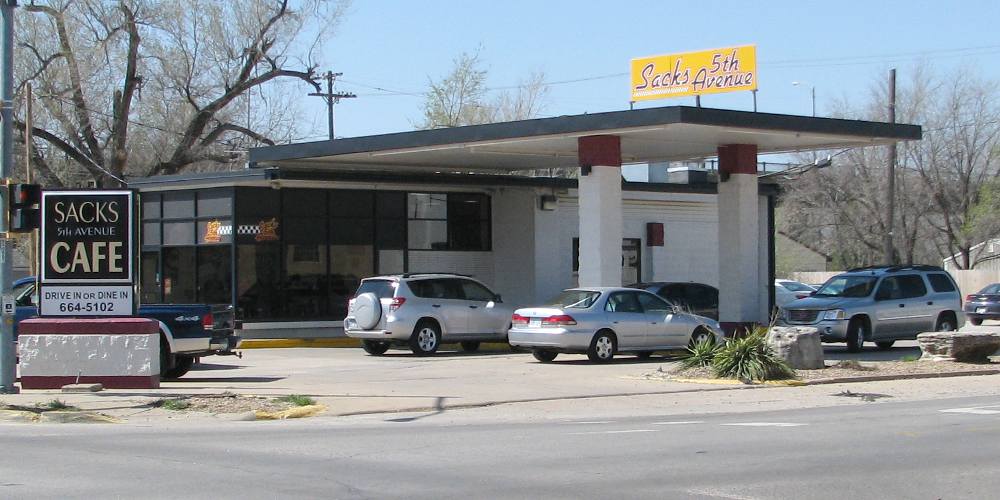 Sacks 5th Avenue - Hutchinson, Kansas
Archive page only - closed in April 2015.
Sacks 5th Avenue in Hutchinson, Kansas is a locally owned hamburger joint in an old gas station building with the walls lined with old photos plus rock and roll and automobile memorabilia. Sack's is only open from 11AM - 3PM, Monday through Saturday. Sack's 5th Avenue is busy at lunch time, so unless you arrive closer to 3, it may take a a relatively long time to order and receive your food.
Sack's serves hand formed burgers that have never been frozen. They are all cooked to well done. There are a variety of hamburgers, up to a 3 pound Triple Dog Dare for $14 ($15.45 with cheese). The French fries are crinkle cut and have been frozen.
The chili is a bit sweet and would go better on fries or a chili dog without as many beans. But they have a pretty good, mild flavor.
The onion straws are the only thing I really didn't care for. There was hardly any onion flavor, just batter and grease.
Eat in or eat out - all dishes come wrapped to go, in a sack.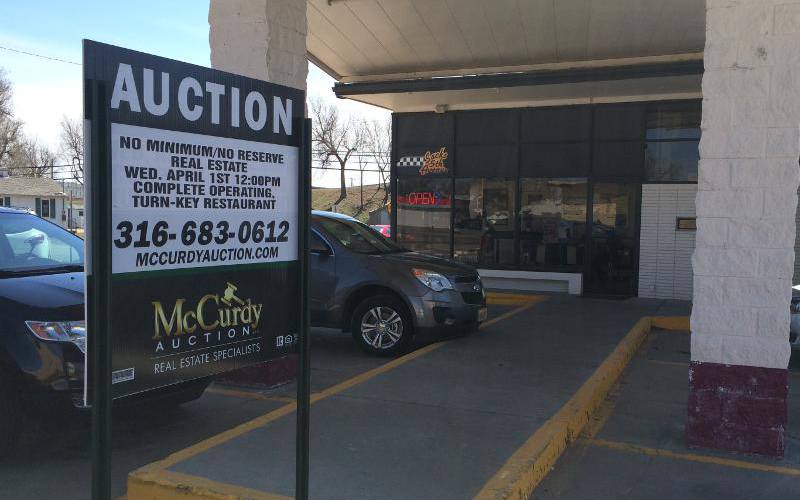 Sacks 5th Avenue on March 21, 2015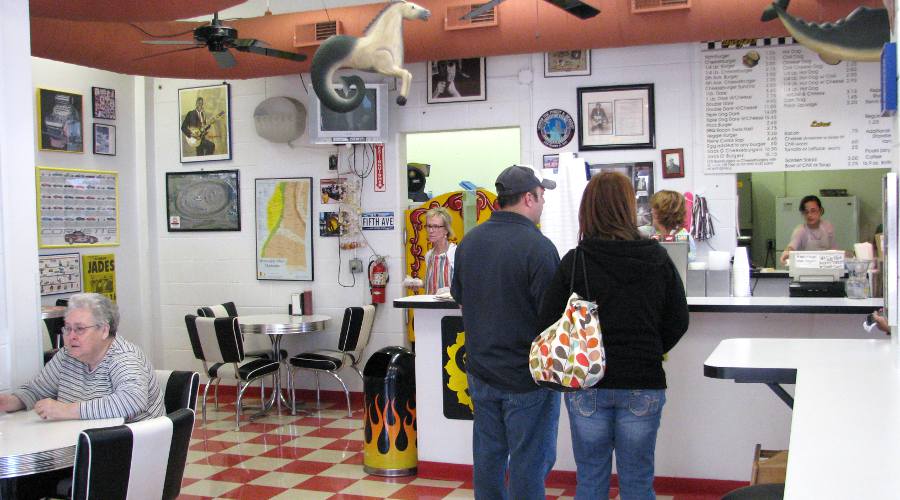 Sack 5 Avenue counter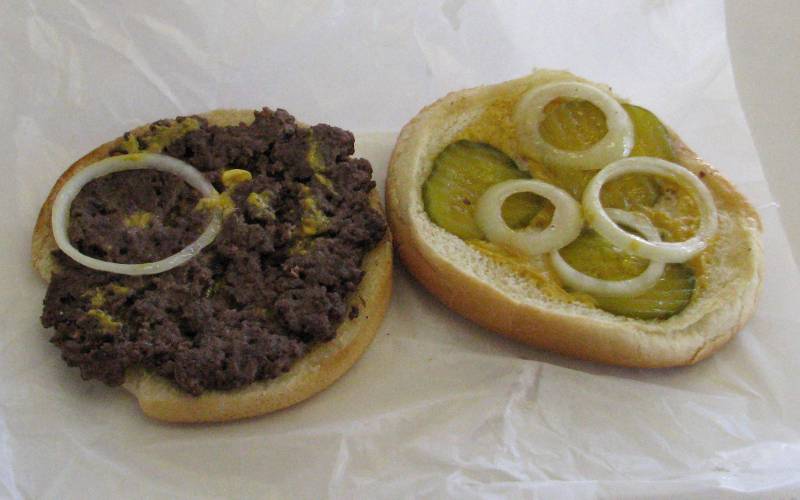 Regular hamburger $1.55)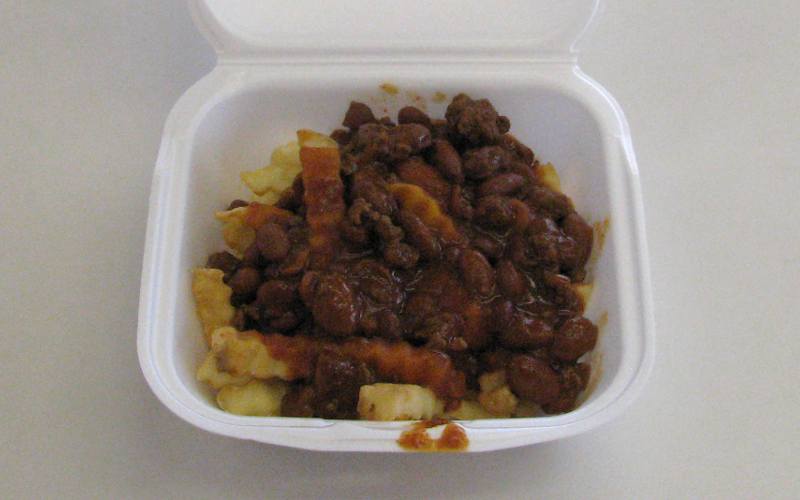 regular chili fries ($1.75)


Sacks 5th Avenue menu from April 2013. All prices were ~20% higher in March 2015.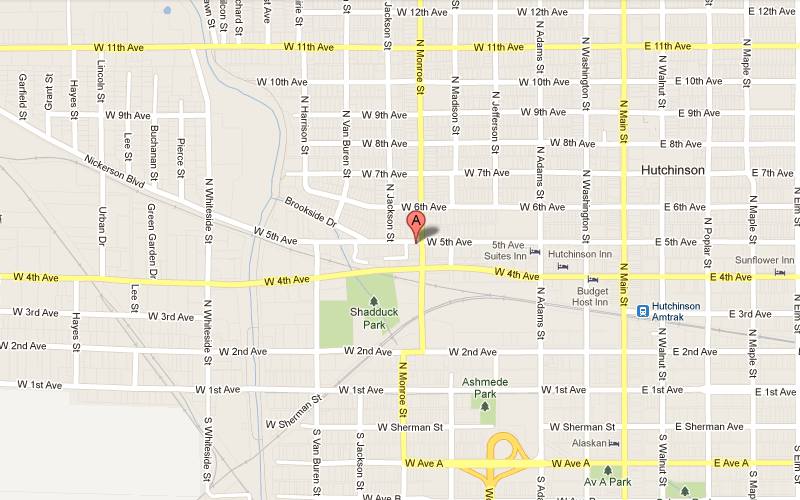 Sacks 5th Avenue map
Hutchinson Kansas Restaurant Guide
Unique Kansas Restaurants Roy's Hickory Pit BBQ web site
Kansas Attractions Kansas Travel & Tourism Home
copyright 2009-2016 by Keith Stokes