Idle-A-While Bar and Grill
201 South Vine Street
Cherokee, Kansas 66724
(620) 457-8778

Open for lunch & supper - Tuesday - Saturday
If the bar is open, the grill is open

Idle-A-While Map Idle-A-While Menu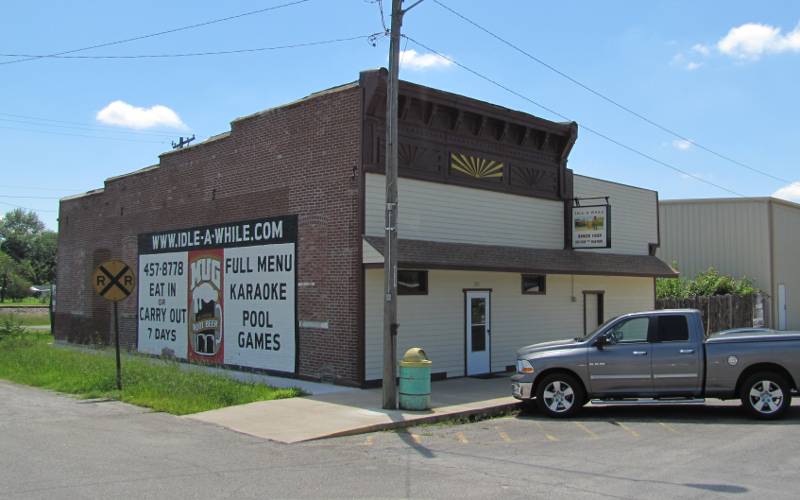 Idle-A-While Bar and Grill - Cherokee, Kansas
At first glance the Idle-a-While Bar & Grill in Cherokee, Kansas looks like it is more about being a bar than about the food, but the Idle-a-While has only a cereal malt beverage license and sells no hard liquor. It may still be a fun place to visit on a Friday or Saturday evening, but the Idle-a-While is largely about the the fresh made, reasonably priced food.
Idle-a-While has been in operation since 1935, but the current owners (Dan and Michelle) have operated the bar and grill for 7 years. Dan retired from the construction business and this is their first restaurant. There is only one grill and Michelle is working the kitchen alone, so if there are other orders ahead of yours, the food may take a while. It is worth the wait.
Dan and Michelle make as many of their dishes themselves as possible, from the desserts to the fresh made fries, onion rings and mountain oysters. The batter used for breaded item appears to be just flour and fresh ground pepper and that works great.
I've only had a few dishes at Idle-A-While and it is hard for me to get very far through the menu, because they tend to offer such attractive daily specials. On my first visit the special was a Tex Mex Burger - 1/2 pound spicy ground sirloin burger patty topped with a slice of pepper jack cheese and 2 pieces of bacon on Texas toast. With grilled onions, it was a tasty burger.
On my most recent visit, that special was a hand cut strip steak with two farm fresh eggs diced fried potatoes and a slice of their own fresh baked bread.
Of the regular dishes tried tried so far, my favorites are the mountain oysters (deep fried, skinned and sliced calf testicles) and the onion rings.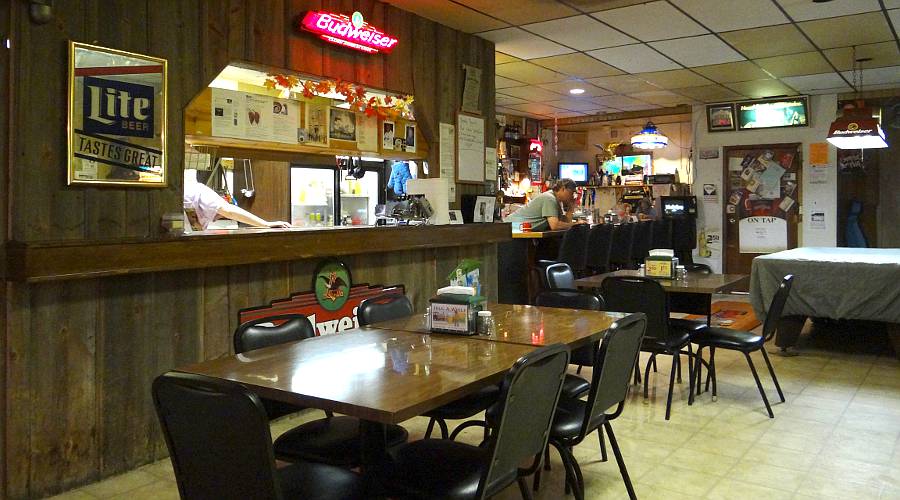 Idle-A-While dining room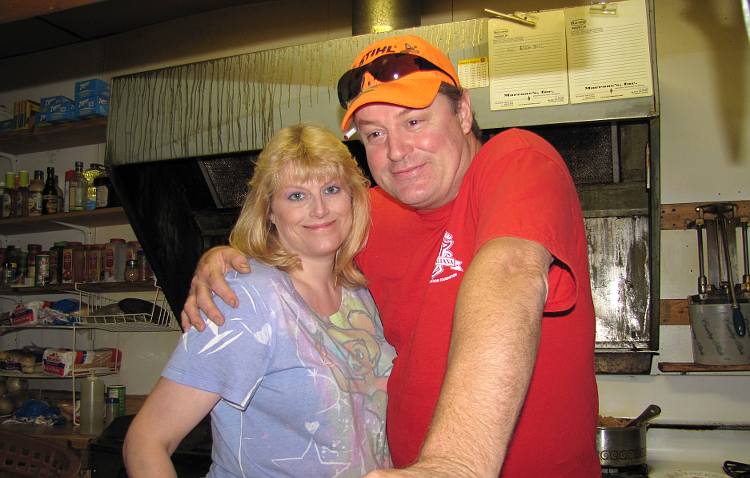 Michelle and Dan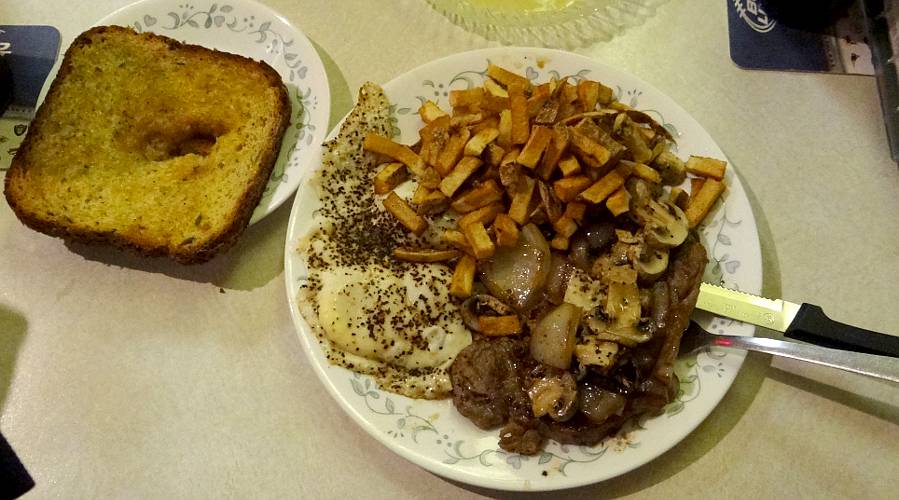 Strip steak, eggs, diced potatoes and jalapeno bread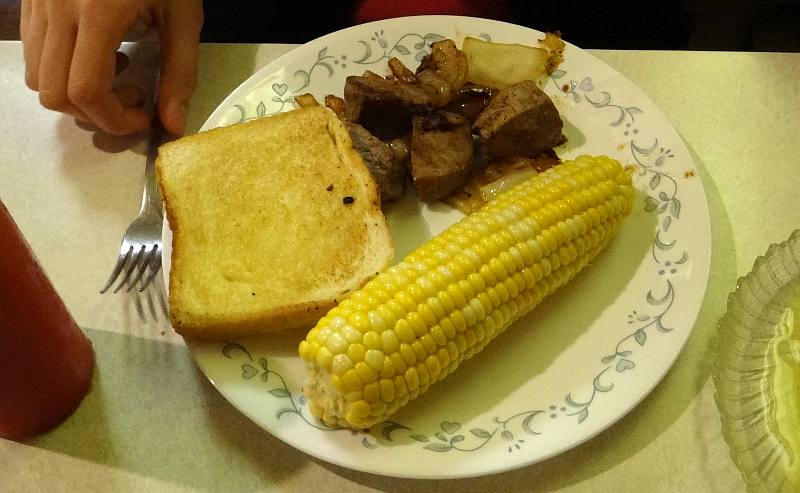 6 ounce sirloin tips with grilled onions, one side and toast - the corn was very good!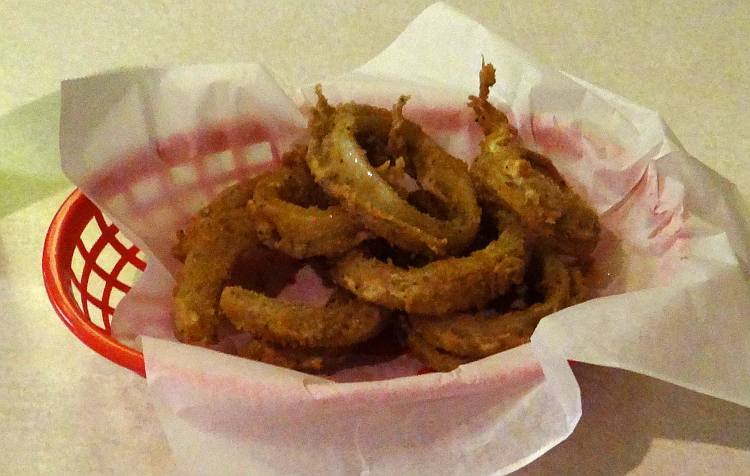 hand cut onion rings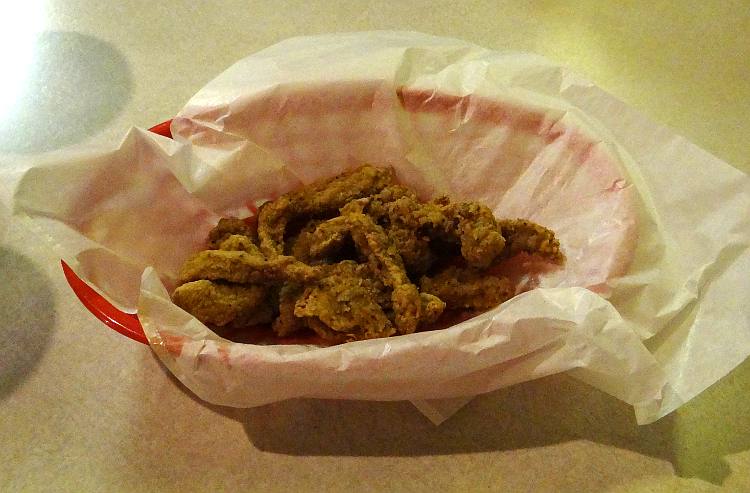 Mountain Oysters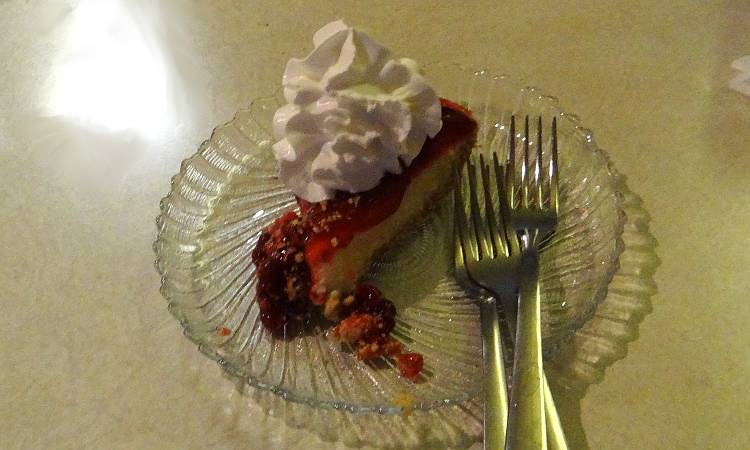 Handmade strawberry cheesecake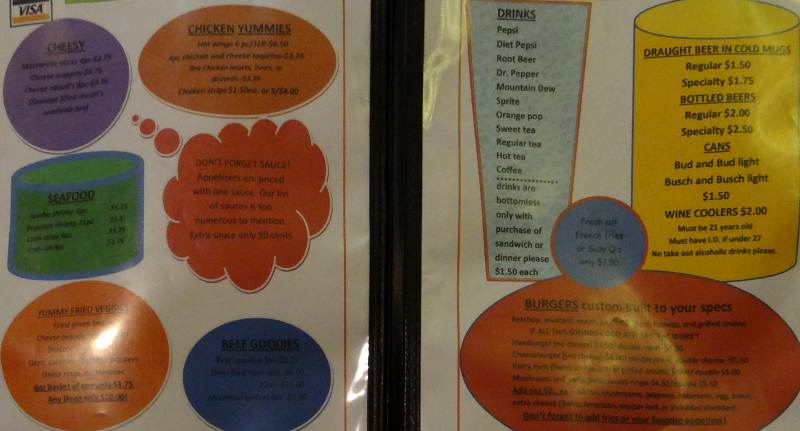 Idle-A-While Bar & Grill menu from April 2012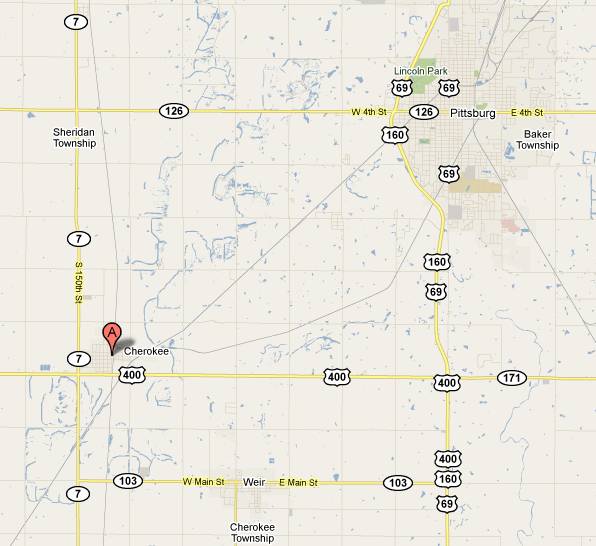 Idle-A-While Bar & Grill Map
copyright 2010-2017 by Keith Stokes