Immaculate Conception Catholic Church
102 Ashman Street
Danville, Kansas 67036
(620) 896-7886

Open daily from 7:30AM - 8:30PM
Mass 8PM on Tuesday
Weekend Mass time rotates weekly
call for dates and times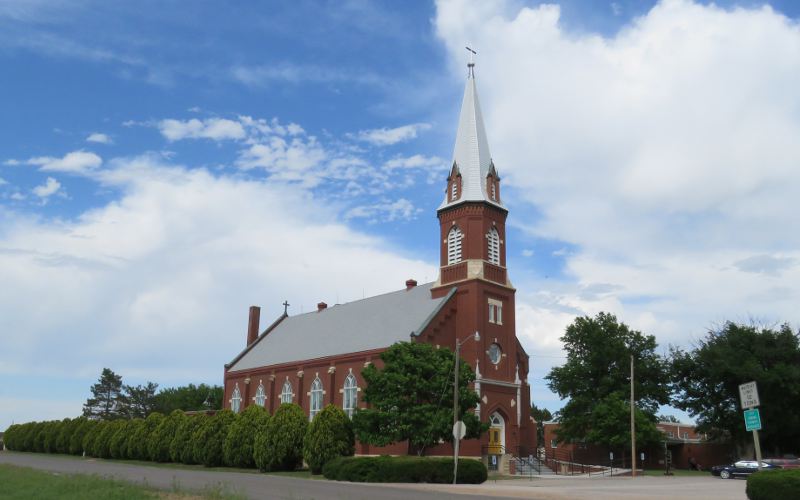 Immaculate Conception Catholic Church - Danville, Kansas

Immaculate Conception Catholic Church, in Danville, Kansas was constructed from 1904 to 1907. The Gothic-Romanesque church replaced the original St. Rose of Lima church which had been built in 1887. A new pastor, Father P. J. Maloney, had been appointed to the parish in 1902 and the congregation had quickly grown, requiring a larger church. The new church building was dedicated on November 21, 1907.
As the local population shrank in more recent times, Immaculate Conception was merged with catholic churches in the communities of Harper and Anthony to create the St. Joan of Arc parish. There is a weekday mass at 5:30PM on Mondays in Danville. Weekend masses rotate between the three churches. Call to confirm when they are held at Immaculate Conception.
At the time of its construction, Immaculate Conception was styled the "Gem of the Prairies." The cross topped tower is 126' tall and stands above a 55' by 116' brick structure. The stained glass windows were created by the Ford Brothers Glass Company of Minneapolis, Minnesota.
Much of the information above comes from the 1990 certification of the church on the Register of Historic Kansas Places.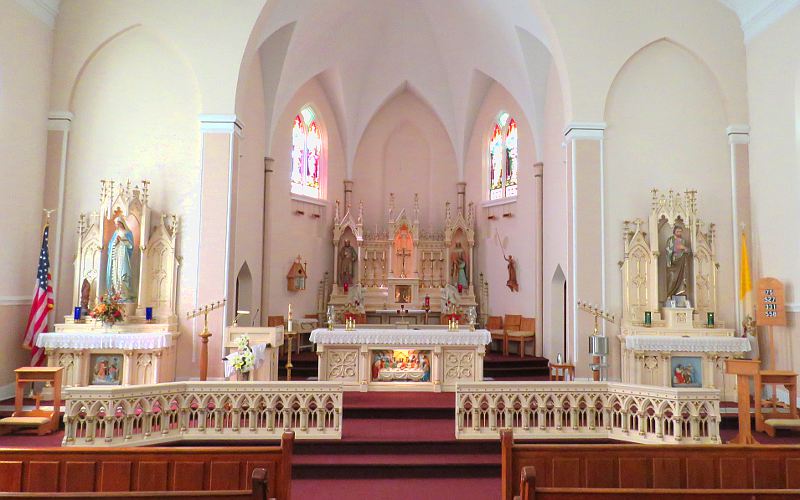 Altar and railing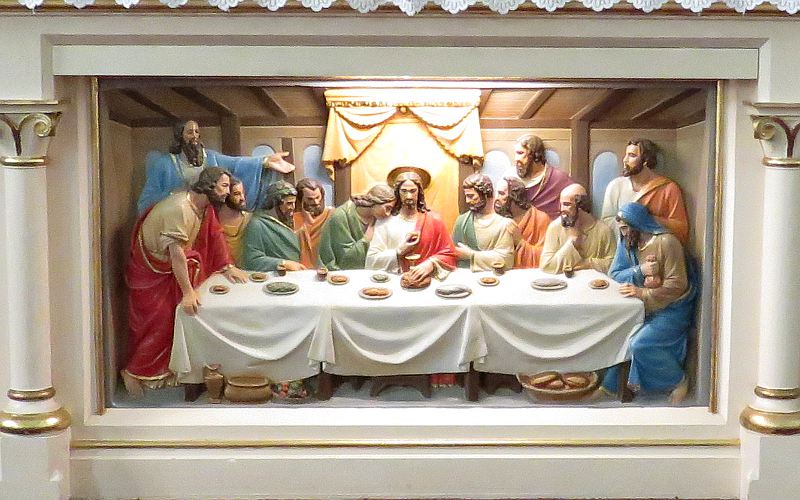 The Last Supper on the front of the altar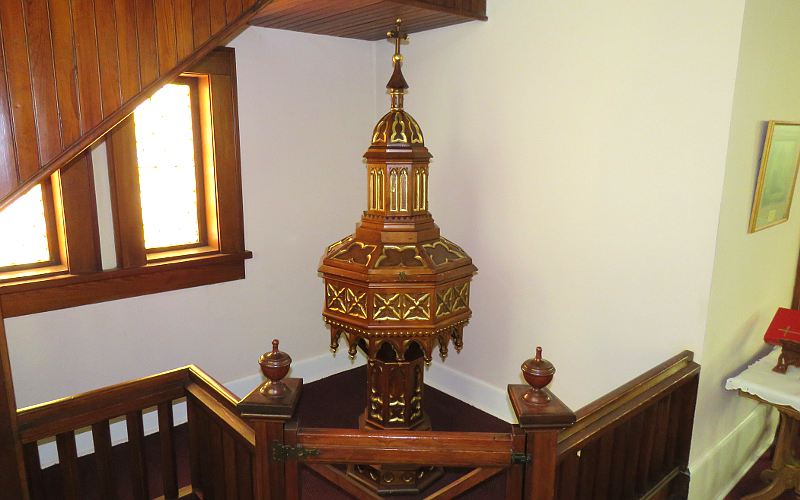 Baptismal Font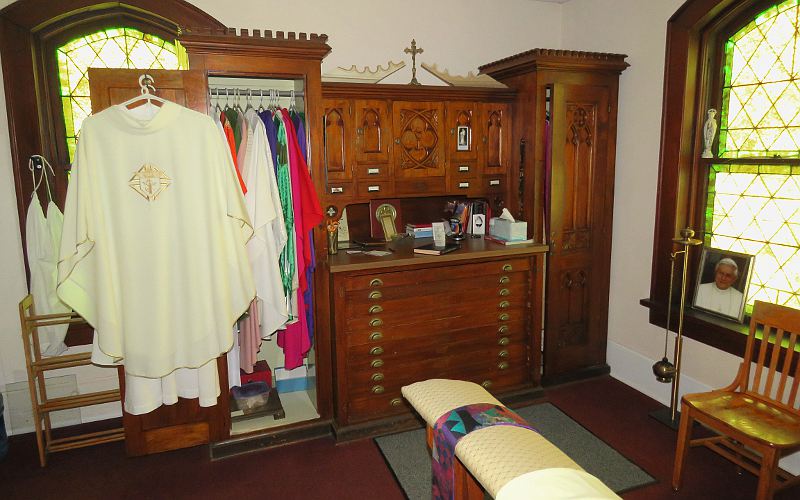 The sacristy where communion equipment, linen, and supplies are kept.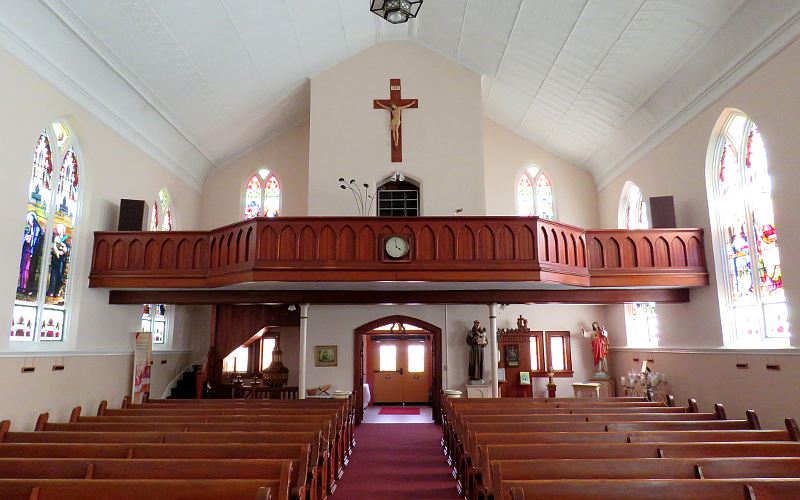 The nave and balcony at the rear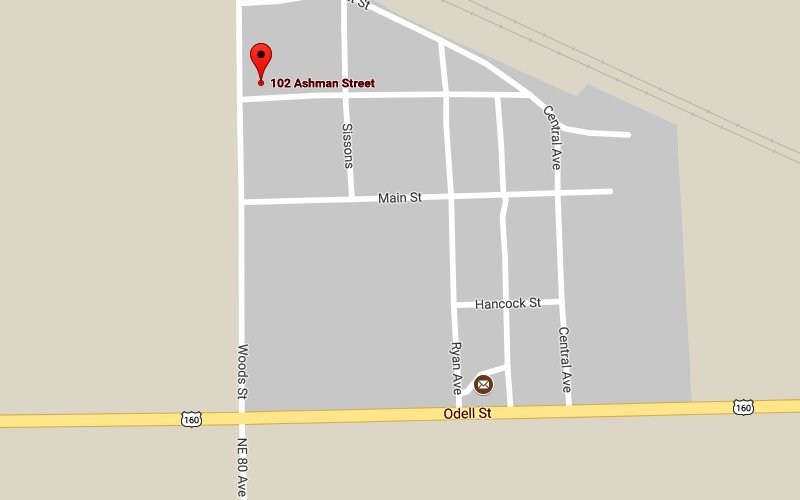 Immaculate Conception Catholic Church Map
Beautiful & Historic Kansas Churches Web Site
Kansas Attractions Kansas Travel & Tourism Home
copyright 2016-2020 by Keith Stokes