Indian Rock Park &
Smoky Hill River Falls

1500 Gypsum Avenue
Salina, Kansas 67401
(785) 826-7275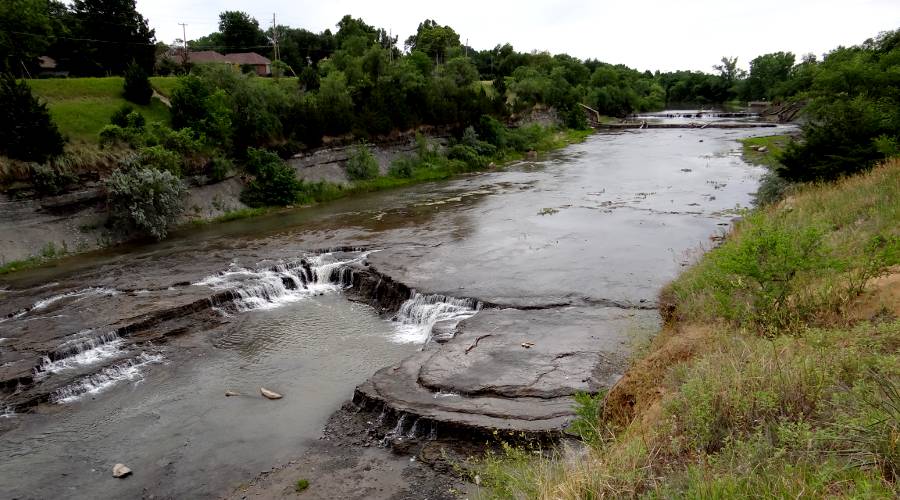 Smoky Hill River Falls - Lower Falls in foreground & Upper Falls in the distance
Indian Rock Park in Salina, Kansas has two sets of waterfalls on the Smoky Hill River. This stretch of the river and the falls are easy to miss, as the river passes between 30' tall cliffs. The Upper Smoky Hill River Falls is about a 4' drop, but the Lower Smoky Hill River Falls is semi horseshoe shaped and a more impressive drop.
Salina, Kansas has 28 City parks with over 1000 acres in park land. This park has a 1.2 mile nature trail with very scenic overlooks, including one that overlooks the rock which the park is named after. Tradition is that the rock marks the site of the Battle of Indian Rock in 1857, the last significant skirmish between the Kansa, Delaware and Potawatomi Indian nations.
The park is also popular for rock climbing and a number of injuries from falls have been reported over the years.
Indian Rock Lodge can be rented for private events.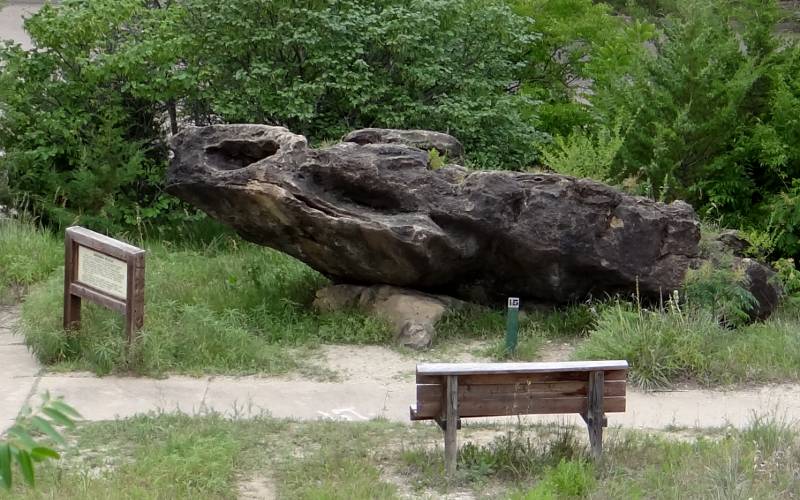 Indian Rock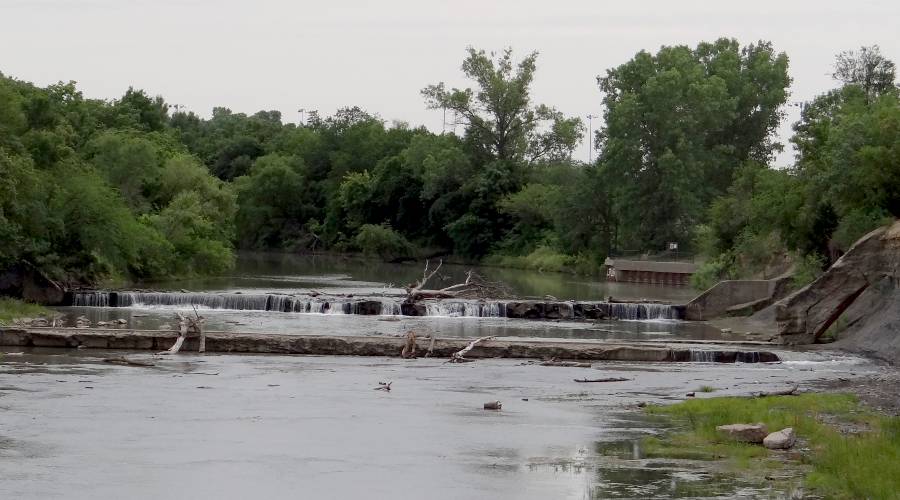 Upper Smoky Hill River Falls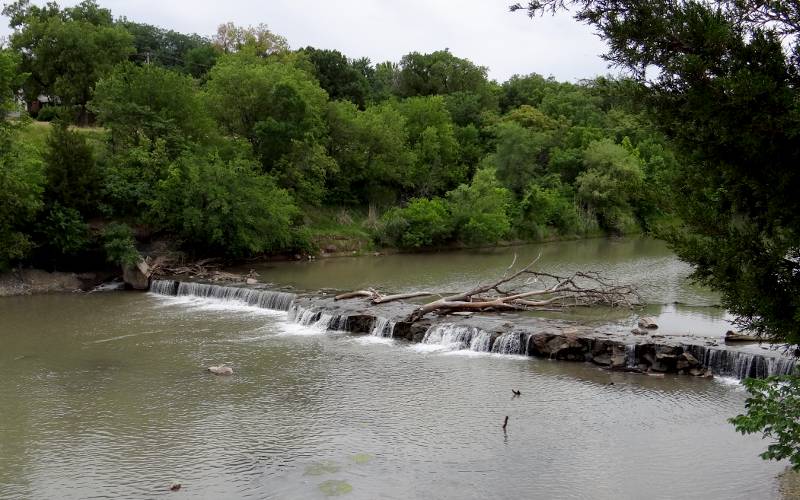 Upper Smoky Hill River Falls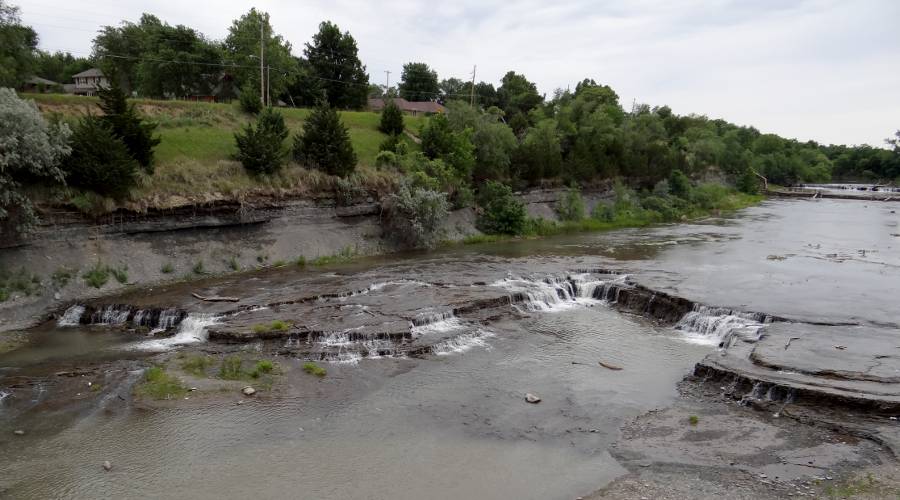 Lower Smoky Hill River Falls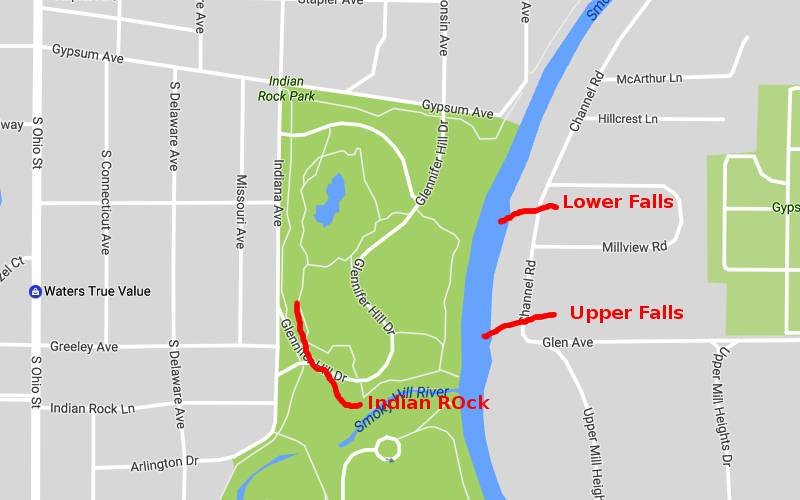 Map to Indian Rock Park and Smoky Hill River Falls
Kansas Waterfall Guide
Kansas Attractions Kansas Travel & Tourism Home
copyright 2012-2017 by Keith Stokes