William Inge Theater Festival - William Inge Center for the Arts

Independence Community College
1057 W. College Avenue
Independence, Kansas 67301
(620) 331-7768 or (800) 842-6063 #5835

May 14-16, 2020
Individual events $25-$225


.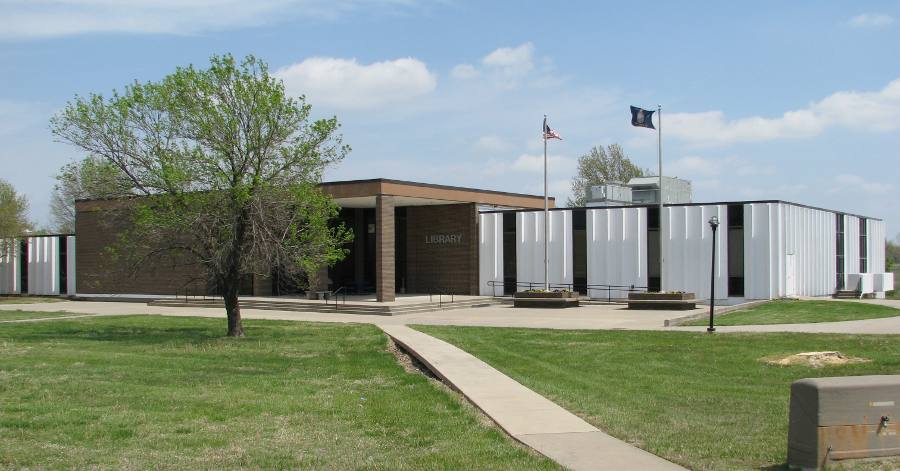 Independence Community College Library houses the Inge Collection - available for free viewing, year around.
The William Inge Theatre Festival in Independence, Kansas celebrates the accomplishments of nationally renowned playwrights. Independence was the hometown of William Inge, who passed away in 1973, and was the Pulitzer Prize-winning playwright of the play "Picnic" and Academy Award winning screenwriter of the movie "Splendor in the Grass."
The Inge Festival was founded in 1981 and brings together actors, directors, theater buffs and writers from across the United States. Each year, the festival recognizes a Honoree Playwright. The 2019 playwright Honoree will be two-time Pulitzer Prize-winning playwright Lynn Nottags.
In addition to evening performances by professionals from Broadway and Hollywood, the Inge Festival includes workshops, panel discussions, a scholars conference, tours on William Inge's Independence, and social events. In "Scenes at the Inge House," there is a 45 minute performance of short scenes at the historic Inge House.
The Inge Festival is open to the general public and you can participate a little or a lot. In 2009, I attended the "Scenes," took the tour of Inge's Independence and viewed the exhibits in the Inge collection (free). But you can attend plays or purchase passes to all events on a single day or the entire conference for $225, including VIP events that are not open to the general audience.
For the rest of the year, you can tour the Inge Collection at the Independence Community College for free whenever the library is open. My favorite parts of the one room display were the original posters from William Inge's plays and movies, and the charactertures which he drew.
Tours of Inge's Independence can be arranged year round by calling (620) 332-5492 or inquire at info@ingecenter.org.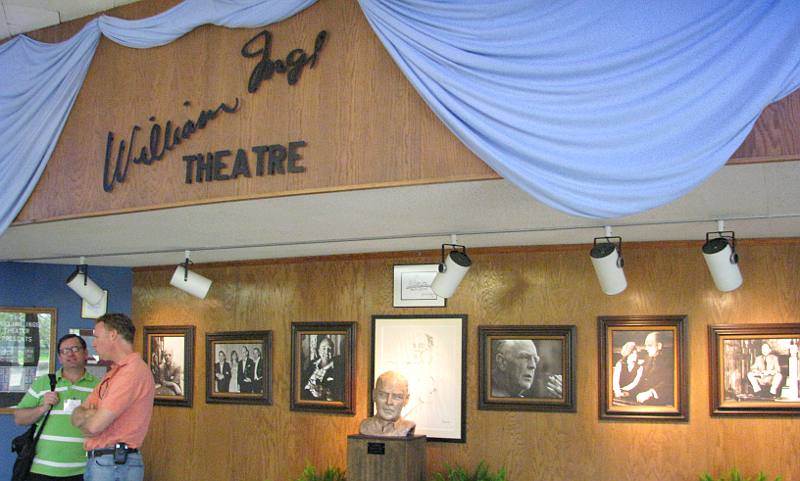 Lobby of the William Inge Theatre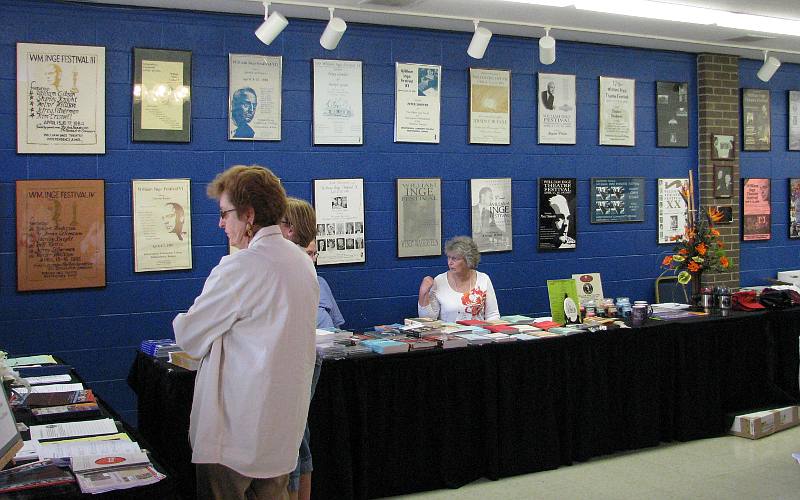 Registration and sales at the William Inge Theatre Festival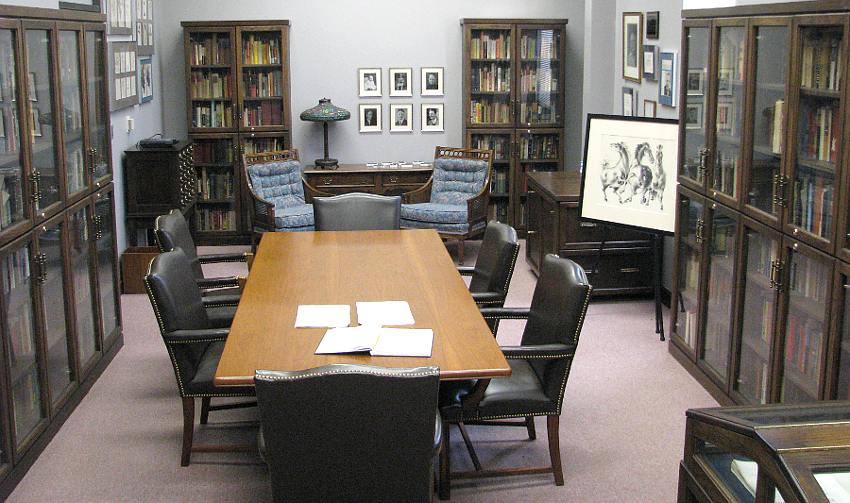 Inge Collection - Independence Community College Library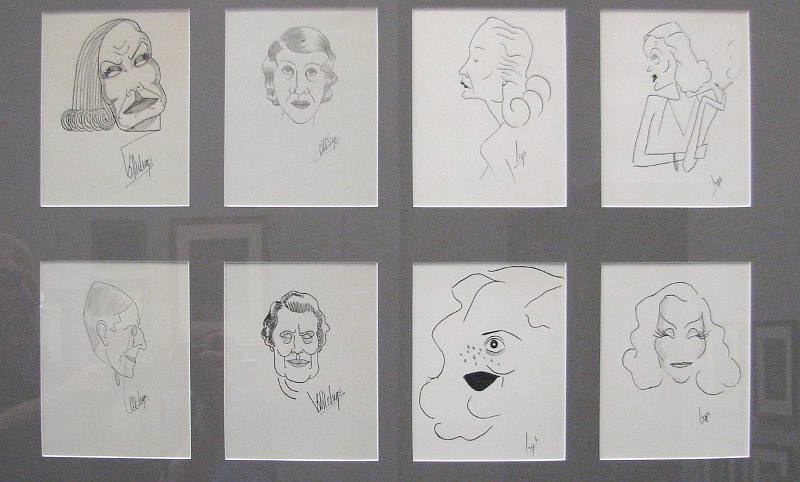 Charactertures by William Inge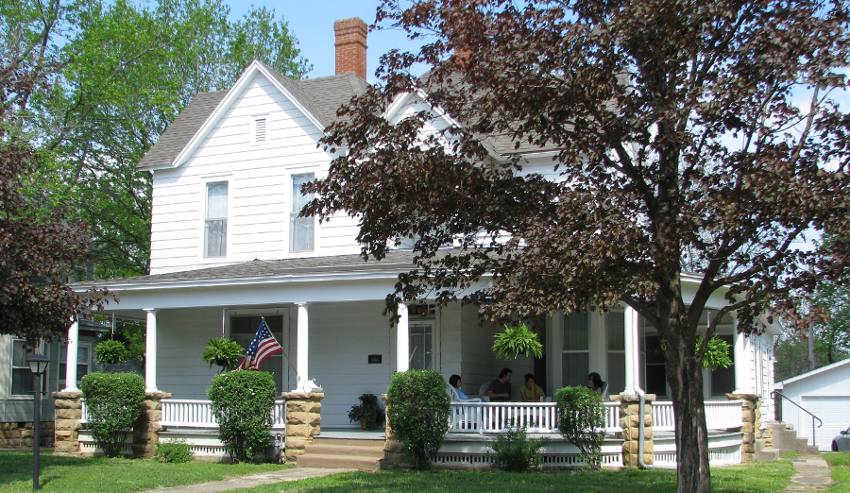 William Inge Historic Family Home, 514 N. 4th Street, is the setting for performance of excerpts of scenes from plays
by William Inge & other playwrights. The rest of the year, Inge's home provides a residence for .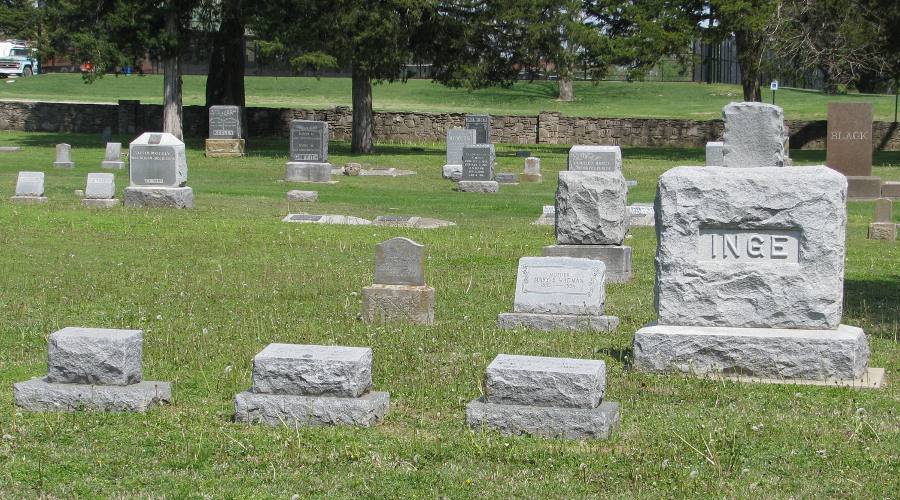 William Inge's family burial plot

William Inge Center for the Arts web site
Kansas Attractions Kansas Travel & Tourism Home
copyright 2009-2020 by Keith Stokes