Jesse James Cave

Labette Terrace & Colorado Road
Pomona, Kansas 66076

Open during daylight hours


Fence marker at the intersection of Labette Terrace & Colorado Road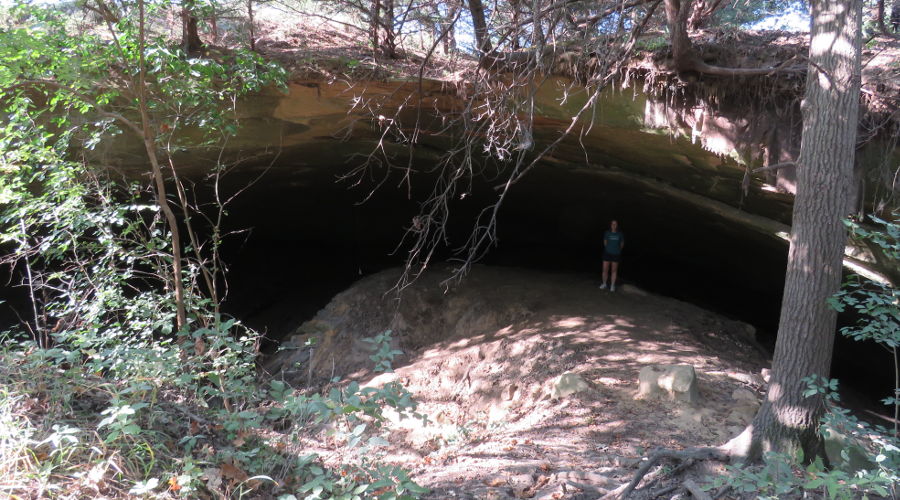 Jesse James Cave - Pomona, Kansas
Jesse James Cave, near Pomona, Kansas is one of the few caves in Kansas where the public is welcome to visit. It is more of a large overhang than a cave, but still interesting to visit.
The first time I visited Jesse James Cave, a storm was coming, so it was too dark for good photos, and many cows were waiting out the weather in the cave. All but the last photo on the bottom of this page were taken on a later, sunny day in September 2020.
The cave is on private property that is open to the public, 200 yards west of Colorado Road on the south side of Labette Terrace. It is a short walk to the cave, but this spot is undeveloped with no facilities and an awkward climb down to the cave. Please treat this property with respect, a close the gate behind you, so the public will continue to be welcome. We thank the Hoyt family for permitting access.
Like John Brown's Cave in Iola, there is no known connection between the cave and its namesake.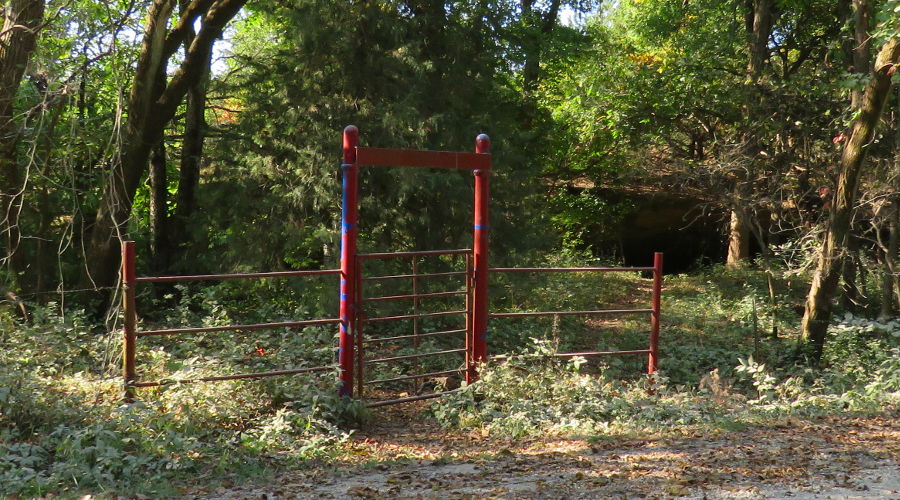 This gate is the only maker on Labette Terrace, though the cave can be glimpsed through the woods.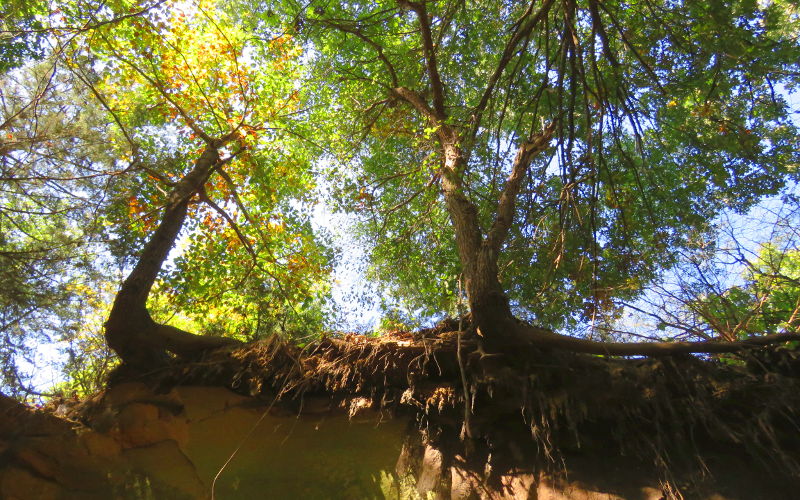 Tree hanging out over the mouth of Jesse James Cave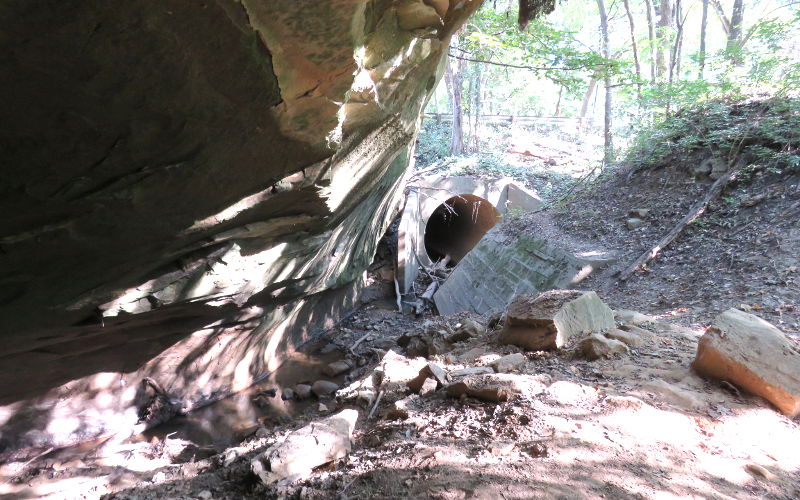 A creek passes under Labette Terrace and winds through the back of the cave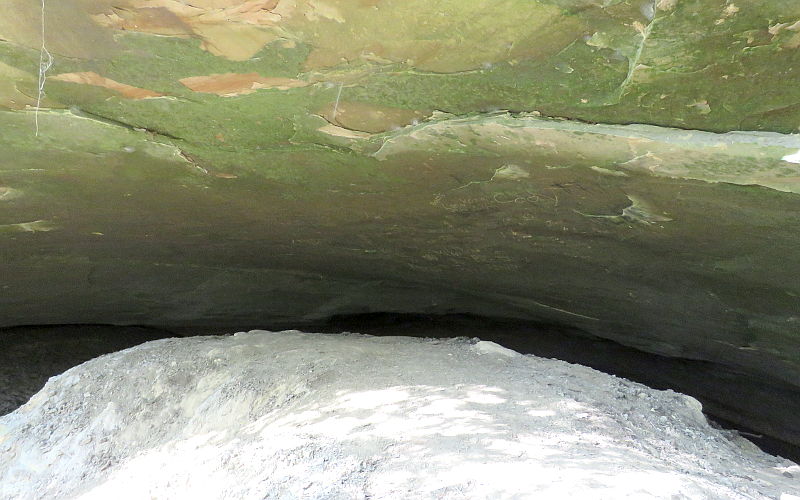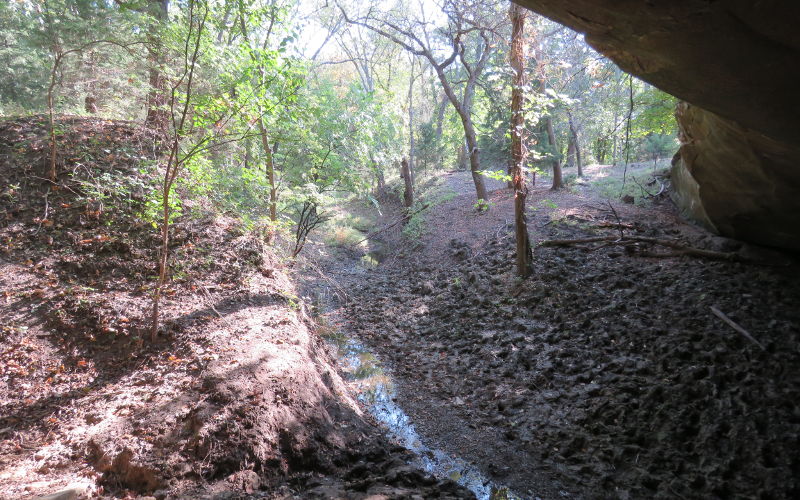 The creek making its way out of the south side of the cave.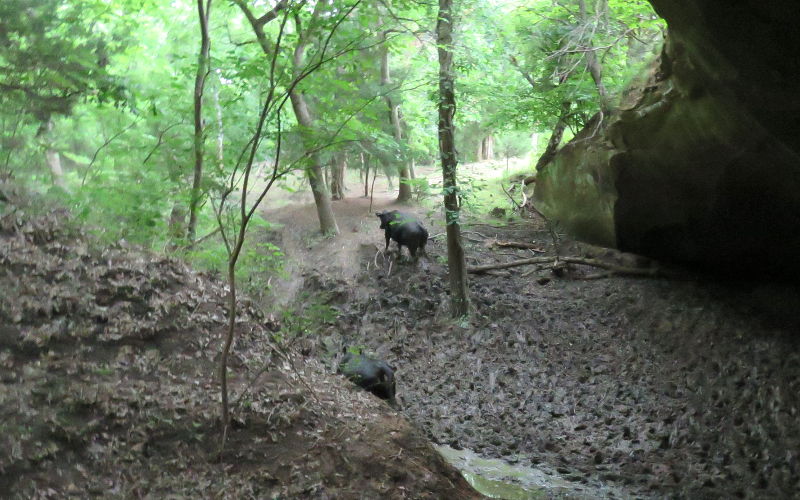 Cattle leaving Jesse James Cave the first time I visited.
copyright 2020 by Keith Stokes