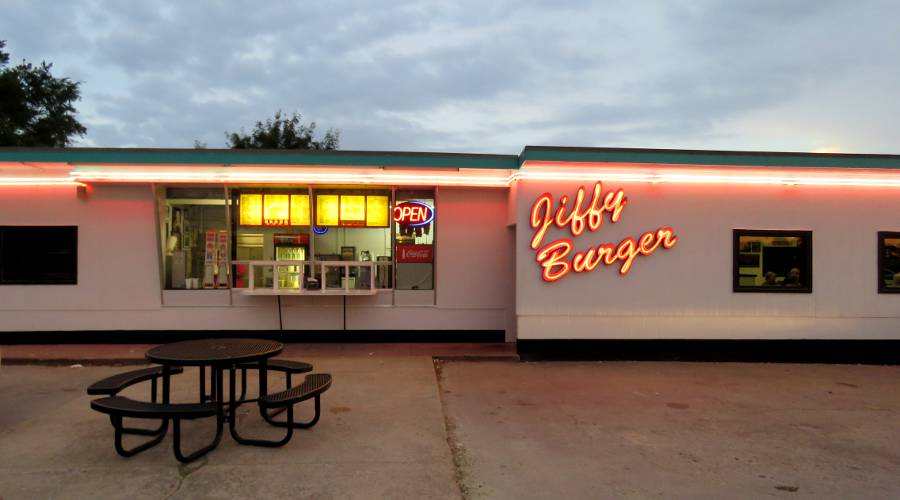 Jiffy Burger - Smith Center, Kansas
Jiffy Burger in Smith Center, Kansas is a popular 1950's theme Restaurant, which is known for its cheese balls and soft serve ice cream. It opened in 1984, but is set up like an old style hamburger stand. You can order at the outside window or or at a counter, just inside the door.
The building was originally a gas station, but was opened as Jiffy Burger by sisters Merry and Sue in the 1980s. It is still operated by Merry Van Der Giesen and her daughter. The portion of the building with the dining room and freezer storage was added in the 90s. The dinning room is decorated with wall displays devoted to 1950's stars. Nearly half of the restaurant is devoted to Elvis Presley and Marilyn Monroe. The James Dean display has some striking photos.
Nearly half of the menu is ice cream dishes and there is a long list of sandwiches and 8 "baskets." There are 25 side dishes and we have tried the fried cheese curds, chicken gizzards, onion rings, French fires and onion petals. All were good, with the onion rings being the standout item I would be sure to get. The gizzards were a little too tough and during our most recent visit, the fries were a little limp.
My favorite dishes have been the double Swiss mushroom burger and the Philly steak sandwich which is served on a hamburger style bun. Even though it was two patties, it wasn't that large by modern standards, but it was very good. I wish I lived close enough to visit Jiffy Burger more often.
Although prices have gone up significantly since the first time we dined at Jiffy Burger, that just means they have gone from insanely cheap to very inexpensive. In 2023 supper for the two of us came to $16.64 plus a small up charge for using a credit card. No side dishes cost more than $4 with $1.25 for a small order of French fries. A large chocolate malt was only $3.50, though it could have used more chocolate and more malt.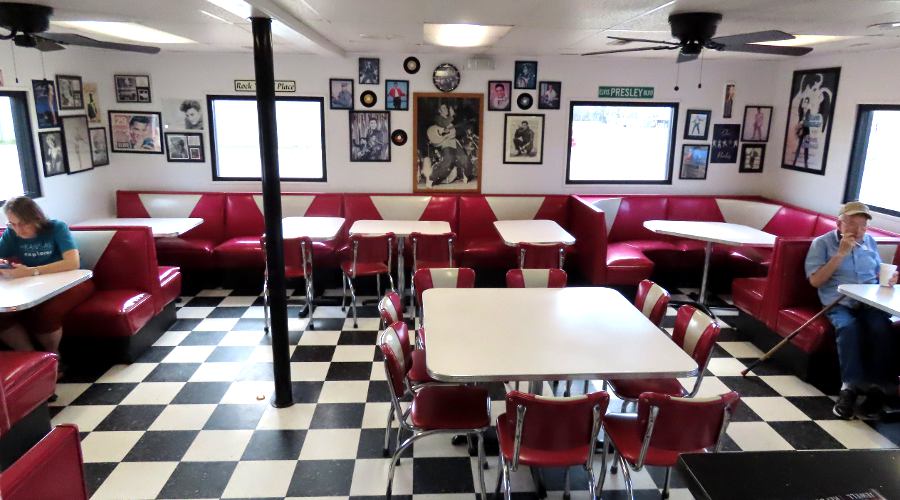 Jiffy Burger dining room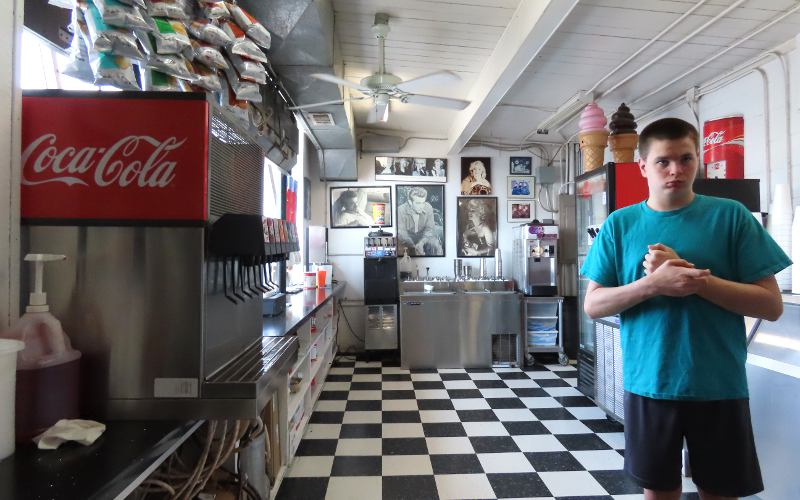 Area behind the inside counter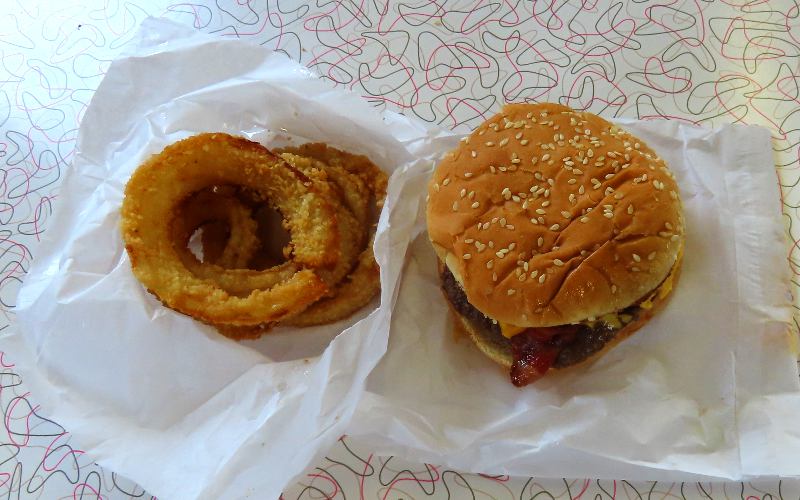 Onion rings and a bacon cheeseburger at Jiffy Burger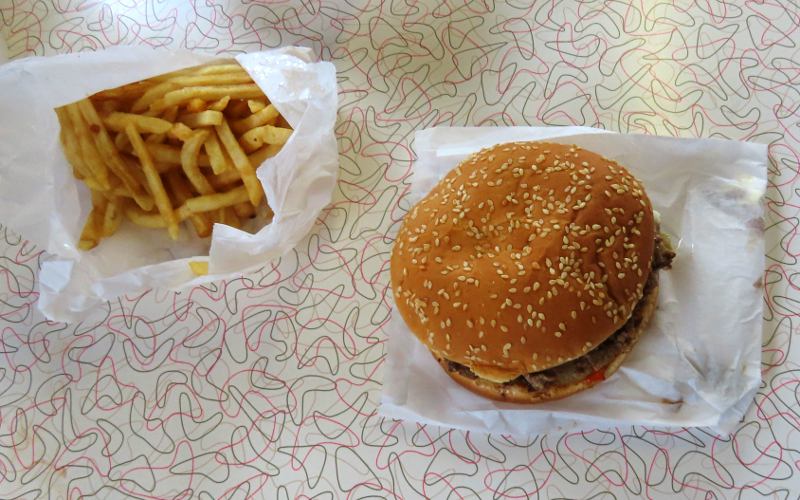 French fries and Philly steak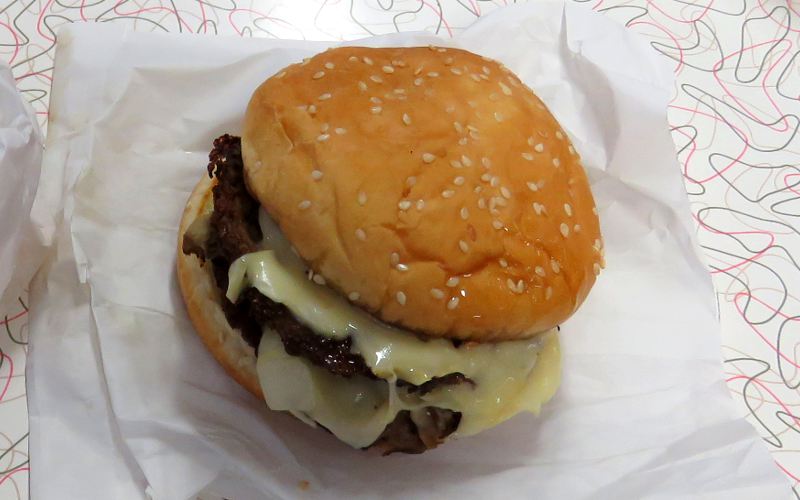 Double Swiss mushroom burger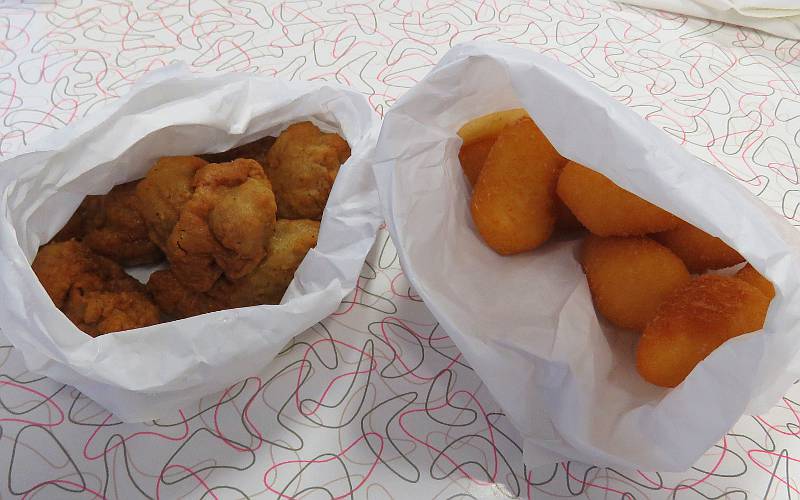 Deep fried chicken gizzards and cheddar cheese balls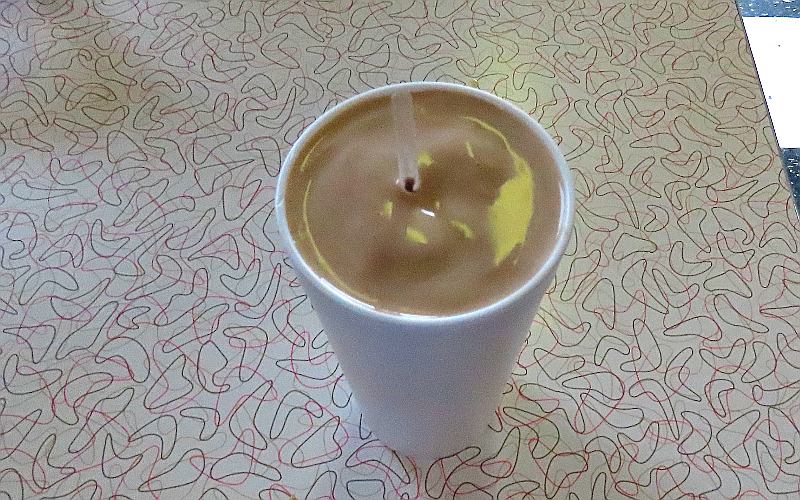 Large chocolate malt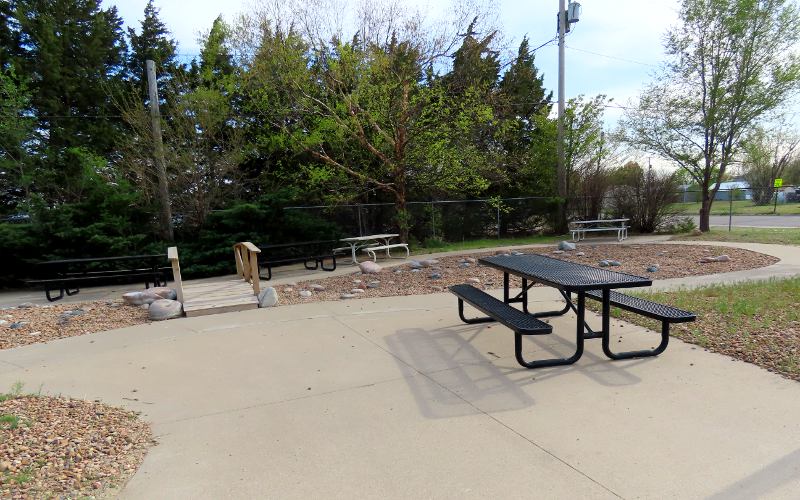 Picnic tables in back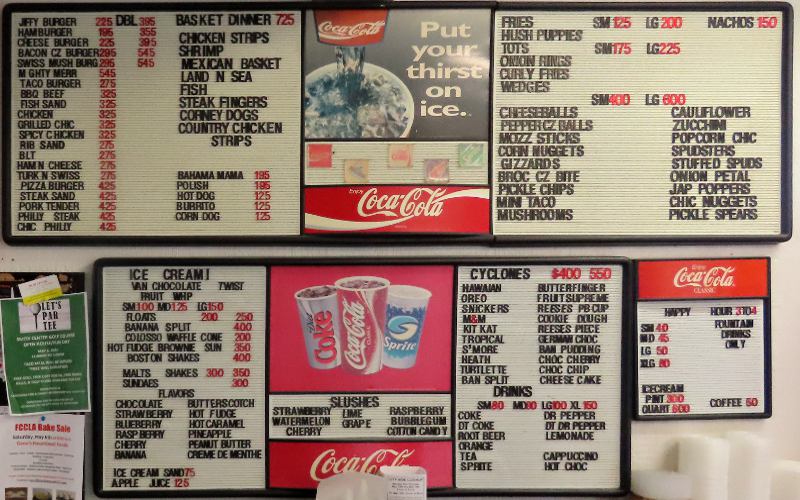 Jiffy Burger menu from May 2023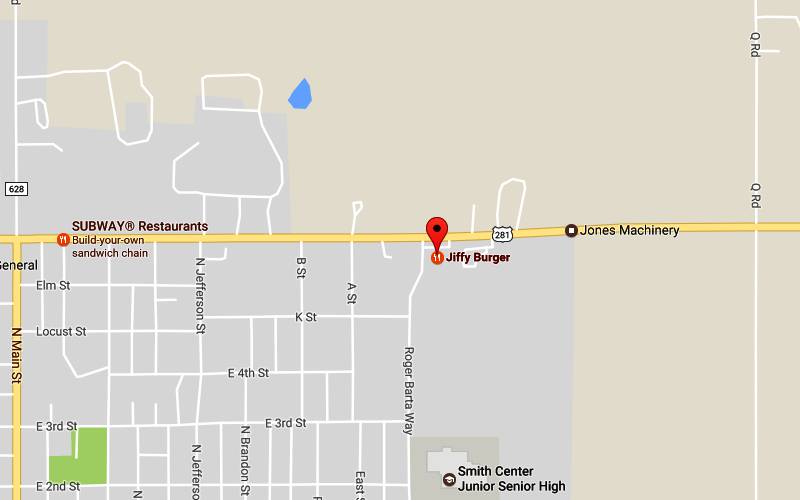 Jiffy Burger map
copyright -2016-2023 by Keith Stokes